Some may chalk it up to mere coincidence, but others will insist that more eerie and supernatural activity happens around Halloween than at any other time of the year.
One occurrence that could provide fuel for that debate took place recently when Mark Lovett was doing some routine cleaning at his mother's Margate home. He came across some artwork by his late father, renowned area illustrator and professional artist Paul Lovett, who passed away about four years ago.
Mary has played slot machines for more years than she cares to count.
Among the pen-and-ink illustrations the younger Lovett uncovered early this month was a panoramic seascape of a summertime crowd enjoying an afternoon on a Brigantine beach, with the Brigantine Castle looming in the background. The fright-provoking fun house drew millions of visitors since its 1976 inception, but never fully recovered from severe storm damage in 1982 and closed shortly thereafter.
Then, in October 1987 — almost precisely 30 years prior to Mark Lovett's uncovering his father's drawing — the Brigantine Castle and the Seahorse Pier it stood on caught fire and burned down.
"I was cleaning out my father's art room, and I just happened to come across the Castle drawing," Lovett says. "I wasn't even aware that it existed. I knew my father did a host of stuff from Brigantine (including a highly circulated print of the city's Lighthouse Circle), but that was one drawing I'd never seen before. I also found one of a Lincoln Ford dealership in Margate from the 1930s in the same closet at same time that I'd never seen before."
As talented an artist as Paul Lovett was — having graduated in the 1950s from what would later become the prestigious University of the Arts in Philadelphia, and carving out a successful career as a self-employed graphic illustrator — he was something less than well-organized, says his son. That trait factored heavily into why some of his artwork remained so well hidden over the years.
Make no bones about it, Halloween is a night to eat, drink and be scary. Fortunately, this w…
"My father had tons of books, sculptures, antiques and collectibles — just a colossal amount of art-related stuff," Mark Lovett says. "He was a great artist but not the most organized guy in the world, so it's kind of no wonder some things went missing. I went through the closet in his art room and there it was."
After he retired in 1990 from designing artwork primarily for advertising and public-relations firms, Paul Lovett continued to create works of art largely for his own enjoyment. His forte was beach scenes that spanned the gamut of iconic landmarks like Lucy the Elephant, the Steel Pier and revered hotels and houses of worship.
He also, however, had a passion for drawing more obscure sites like the car dealership Mark Lovett uncovered with the Castle artwork, as well as things like bait-and-tackle shops, restaurants, gas stations — and bars.
"My father loved doing drawings of famous bars like Maloney's, Maynard's and Moylan's — all bars that were part of an active nightlife scene in Margate that became known as the Barbary Coast — and he honored the spiritual world with drawings of old churches," Mark Lovett says. "But it's kind of odd I never saw the Castle drawing until recently.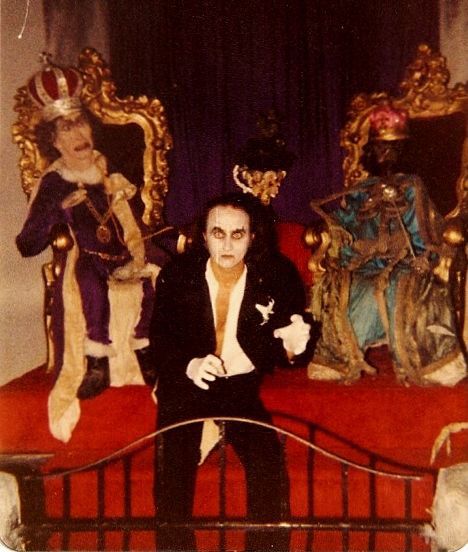 "After thinking about it, I believe he saw (the Castle) as part of that whole bar culture of the '70s and '80s that has since changed and been transformed over time," he adds. "Brigantine was a big part of that sort of coming-of-age scene where young people would cruise around in their cars, hang out in the local bars, and just kind of savor shore life in a way that's completely different now."
What did not seem to change much, to Mark Lovett's surprise, was the fond memories many area folks still harbor for the bygone Brigantine Castle. A Facebook page dedicated to its memory includes more than 2,000 members, many of whom responded enthusiastically to Lovett's revelation of finding his father's pen-and-ink drawing, he says.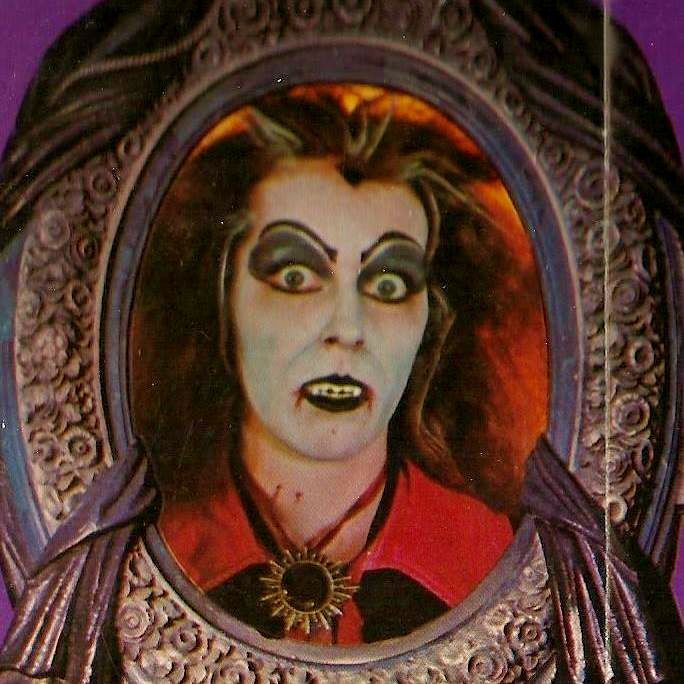 "There seems to be a core group of maybe two or three hundred people on the Castle Facebook page who do most of the posting and liking of photographs and memorabilia, but the reaction I got from news of the Castle art was staggering," he says. "You've got to understand, the thing's been gone over 30 years. It's mind-blowing that some people are still into it to such an extent, and are still that enthusiastic and passionate about the local culture.
"But that's what the Castle was — part of the local culture and local folklore," Lovett adds. "And the artwork captures not only a piece of the history of this area, but also its wonderful timelessness."
For more, go to ACNostalgicArt.PatternByETSY.com
Cooper Levenson dances the night away to raise funds for Puerto Rico
Cooper Levenson organized a dance party to raise much-needed funds for Puerto Rico residents in the aftermath of Hurricane Maria on Wednesday, Oct. 18, at Resorts Casino Hotel.
"We have several staff members with family in Puerto Rico who are facing insurmountable odds," said Ken Calemmo, chief operating officer of Cooper Levenson. "We wanted to do what we could to help. Resorts Casino stepped up in a huge way to produce this event and we are grateful for their assistance in making it all happen."
The event included live music by Jimmy Jorge and the Latin Express, a Salsa dance lesson by LaPalma Dance Studio, performances by Arlin's Dance Academy teachers and Latin dance troupe, traditional Puerto Rican food by Resorts, and a special presentation of funds raised by the staff of Seashore Gardens Living Center.
Sponsors for the event included Resorts Casino Hotel, a Mohegan Sun Property, AtlantiCare, Fulton Bank of New Jersey, The Finkel Group, a Merrill Lynch firm, the Greater Atlantic City Chamber of Commerce, the Press of Atlantic City, SNJ Today, PhotoGraphics Photography, Argyle Interactive, Arlin's Dance Academy, LaPalma Dance, and WEMG-MEGA 105.7 FM and 1310 AM. A special events production