Summer may have officially ended, but for Latin pop star Luis Fonsi, the temperature is still muy caliente.
Fonsi is the main voice behind "Despacito" (featuring Daddy Yankee), this year's can't-get-it-out-of-your-head anthem and worldwide hit.
Italian music and the aroma of meatballs, pasta and red sauce will greet you at the annual S…
A remix of the track with Justin Bieber was the first song mainly in Spanish to top the Billboard Hot 100 chart since "Macarena (Bayside Boys Mix)" in 1996.
"Despacito" also spent more than 30 straight weeks atop the Hot Latin Songs chart and went to No. 1 in more than 40 countries, including the U.K., Australia, Russia and India.
Its video also set a new mark on YouTube, as the first to surpass the 3 billion mark on the channel.
"It's been a fun ride since the song came out," says Fonsi, who performs 9 p.m. Saturday, Sept. 30, at the Circus Maximus Theater at Caesars Atlantic City.
"It's been surprise after surprise. We always knew we had a special song, but we didn't see this coming, that's for sure. We've had a great time touring — literally the world — and seeing how everyone is just enjoying the song."
In my almost 30 years of playing blackjack, it has seemed to me that other players are getti…
For the San Juan, Puerto Rico, native — who has charted six other No. 1 Latin hits — the biggest surprise was that mainstream audiences connected so strongly with the Spanish-language version.
"Although we recorded a full English version, we didn't need it," he says. "People just connected to the original Spanish song. Obviously, the remix came out later, but the main song is still in Spanish."
The remix also proved unusual in that Bieber approached them about making his own version, which is his first attempt at recording in Spanish.
"Usually, when you do a remix, you go to (the other artist)," Fonsi says. "When a huge artist comes to you and says, I heard this song in a nightclub, and says I want to do this, that had a lot of power behind it.
"He saw the end game. He knew it was a hit, but if he could add something to it, he could make it grow."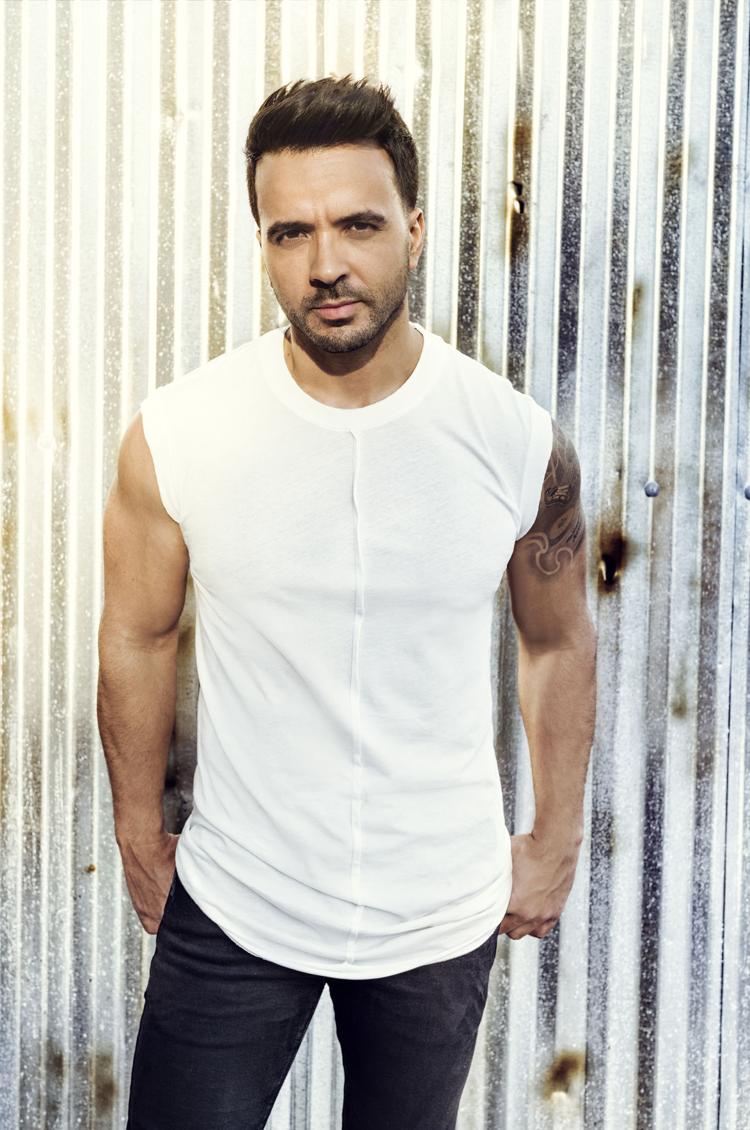 For Fonsi, who is probably better known for ballads than up-tempo tracks, "Despacito" has proven to be a bit of a career game-changer.
"I think it was where Latin pop is headed," he says. "Pop music absorbs styles — sometimes, they're more edgy, sometimes more rock, sometimes more dance. Right now, Latin pop needs this reggaeton urban backbone for people to understand it, because that's what people want to hear.
I took a chance, but I don't think it's a dramatic change. I'm still going to do ballads — I'm a singer-songwriter — but I always had this rhythmic side."
Does he get recognized in airports more often now?
Ask Mary Reyes, owner of Egg Harbor City's Assaggio! Restaurant what's new and she proudly boasts that the restaurant has won some well-deserv…
"Some things have changed, and some haven't," he says. "In a lot of places, it's just another song, but definitely in non-Latin countries, I'm starting to get recognized.
"It's always a beautiful thing to be able to start over, and be treated as a new artist and have to go out and prove yourself."
Although "Despacito" "has absolutely no political content," its timing — and crossover appeal — make their own statements about multiculturalism, according to Fonsi.
"I'm proud of the fact that in a world we're living in, a Spanish song has been able to be No. 1 and break records and be up against some of the biggest songs in music in the U.S.," he says. "I think that says a lot about what people want and where we need to be.
"I'm proud of it — I think it was good timing. I'm here to build bridges, not walls. I know the phrase is overused, but it is what it is.
"I'm very proud of my song."
Hurricane Maria guts 'Despacito' neighborhood
Hurricane Maria wreaked havoc on La Perla, a neighborhood of colorful houses in San Juan, Puerto Rico, that provided the setting for the video for "Despacito," the mega-hit song by Luis Fonsi and Daddy Yankee.
The clip, which was released in January, has generated over 3.7 billion views on YouTube, and is the first video to cross the 3 billion mark on the video channel.
"It's horrible what's happening right now on the island," Fonsi wrote in Spanish in a recent Instagram post, with the hashtag #PrayforPuertoRico.