What's more freeing than being on a boat? Sipping a drink with the sun up above and the wind in your hair as miles of endless blue water lay out in front of you has to be one of life's most universally loved luxuries. Whether owning a boat is a dream or a reality, either warrants a trip to the annual Progressive Insurance Atlantic City Boat Show, which runs from Wednesday to Sunday March 1 through 5, at the Atlantic City Convention Center.
Now in its 38th year, this year's show looks to be bigger and better than ever.
"There are 500 boats at the show and hundreds of dealers and manufacturers represented. It's a wonderful opportunity to be able to learn a lot at a one-stop shop," says Carrie Waible, spokesperson for the event.
Although a brand new boat may be out of the price range for a lot of folks, just getting to take a peek inside some of them can make for a good time regardless. "The boat show is a place where people can come out whether they are shopping or buying or just looking to do something fun on the weekend," Waible remarks.
Do you envy all of the celebrities on Oscar night as they feast on the best food, sip on cha…
In addition to boats, the show has many interesting things to offer its attendees. Prizes, demonstrations and giveaways are just a few aspects of the fun.
"One of the coolest things is our brand new indoor paddle pool, which is a 20' x 30' indoor pool where you can get in and try things like stand up paddleboarding, kayaking and other sports."
While many visitors may attend just to window shop, a large portion of the massive crowd that will descend upon the convention center this week will be boating enthusiasts, looking to check out the latest designs and perhaps make a purchase. "Boat shows in general started as a sales vehicle for dealers," Waible says. "Of course they have grown over the years, but it's not just luxury yachts — you are going to see boats that fit every lifestyle, from smaller ones all the way up."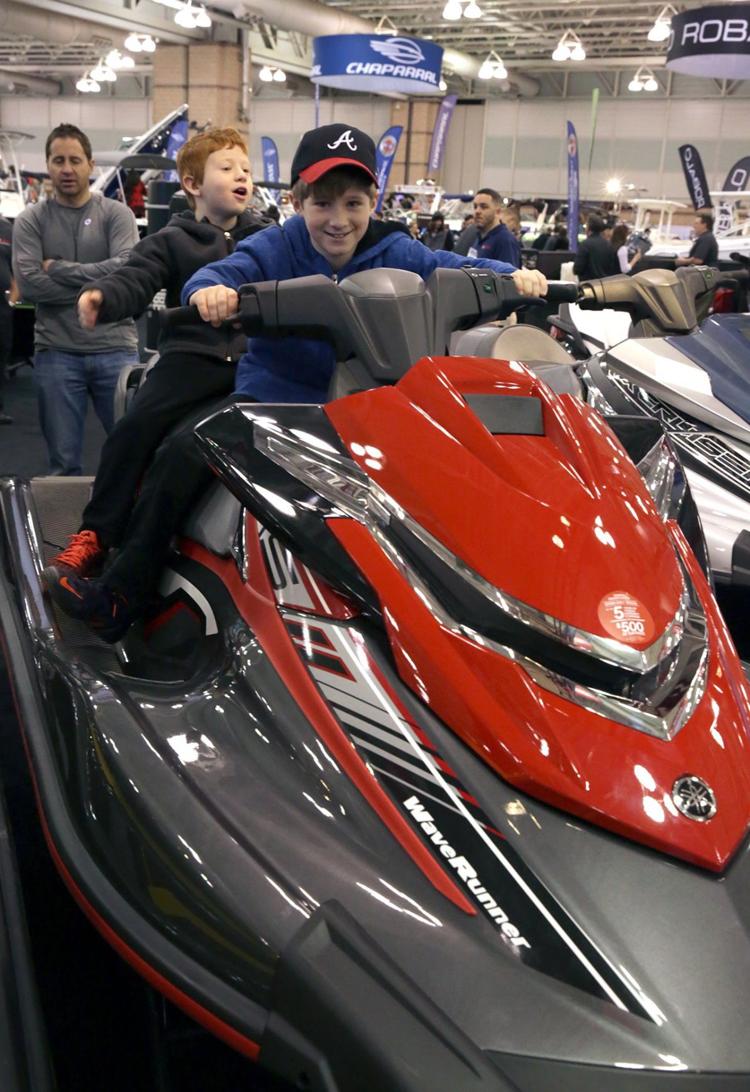 Just how far up do they go in size? As of now, no one is certain which boat will be the largest at the show, but that night not even matter. "The largest boat is not necessarily the most luxurious boat," Waible assures us.
Not to mention everyone's idea of the perfect vessel to hit the water with is different. With over 36,000 people expected to attend the event, that adds up to a lot of opinions from a lot of boat lovers.
So what is it about boating that seems to appeal to so many people? "Boating is one of the last ways we know of where you can really disconnect. It's a real way for families and friends to get out on the water away from everything and reconnect with each other," Waible says.
And she may be right. These days with everyone being constantly plugged in to various devices, and our roads and highways being more packed than ever, there seems to be a certain unique allure to the vast open swath of nature that is the sea. The AC Boat Show provides a perfect glimpse into that world.
Join the 'Captain' for dinner
The Progressive Insurance Atlantic City Boat Show will once again be home to The Captain's Table Reception fundraiser which will run from 6 to 9 p.m. Thursday, March 2. Let Us Eat, Please INC. and The Community FoodBank of New Jersey are set to host the event, which features mouth-watering dishes, drinks and desserts from some of the area's top restaurants. The Purpose of the fundraiser is to aid Atlantic County schoolchildren who rely on free or reduced-price meals throughout the year. Let Us Eat, Please provides 30-pound bags of groceries to families during months when schools are closed, ensuring kids have meals on their plates all year long.
Bring the kiddos to Boardwalk Hall for a frenzy of activities with the national touring show…
Let Us Eat, Please was started by Jim Cooper, a retired attorney and founder of Cooper Levinson law firm. Cooper has run the charity for five years. It began with just one school, but now serves a total of five districts.
The event is open to the public and tickets can be purchased for $125. To purchase tickets call Richard Uniacke of the Community FoodBank at 609-383-8843 x 109.