If rock 'n' roll has proved one thing, it's this: being in a band with your brother is no easy task. Whether it's Ray and Dave Davies of the Kinks, Noel and Liam Gallagher of Oasis or John and Tom Fogarty of Creedence Clearwater Revival, sibling rivalry paired with the pressures of fame often prove too much for a band to take.
One such band that fell apart amongst a pair of feuding brothers was the legendary rock 'n' roll purists The Black Crowes. After more than two decades of endless battling, brothers Chris and Rich Robinson finally called it a day back in 2015.
1. Monday. Start off your week with a good ol' karaoke session at JD's Pub & Grill. Host…
But luckily for fans, the story does not end there. In late 2016, guitarist Rich Robinson rounded up several former Crowes — as well as a pack of other musicians, including former Moke lead vocalist John Hogg — to form The Magpie Salute, a straightforward rock band that picks up right where The Black Crowes left off. The band comes to The Music Box at Borgata 9 p.m. Friday, Nov. 17, for an evening of the purest rock music around.
"There was never a plan to put this band together," says Robinson. "It was something that came from a very organic place. I was touring for my solo record last year and I called up (ex-Black Crowes keyboardist) Ed Harsch and (ex-Black Crowes guitarist) Marc Ford to see if they would want to come play a weekend of shows with me, and it grew from there."
While sadly Harsch passed away just a few weeks after the band formed, another ex-Crowe, bassist Sven Pippien came on board, making the total number of band members to a stage-cramming 10.
And while having that many people playing together gives lots of options musically speaking, it also takes skill to not step on each other's toes. Luckily, The Magpie Salute seems to have that figured out.
"Everyone in the band is at a level that they understand where to step off and where to step in," Robinson assures.
Since they have been busy on tour for the last year, one thing The Magpie Salute has yet to do is record a proper studio record. But according to Robinson, that is just around the corner. "Starting in February we are going to be recording a double album of all new original material."
And though that gives fans plenty to look forward to, it also may have them wondering what exactly the band plays at current shows. Let's just say if you are a fan of The Black Crowes you may want to pick up a ticket, as about half of their current setlist is made up of Crowes material, alongside classic rock covers and solo tracks from other projects of Robinson and Ford.
Though the tunes may be familiar, the endless jamming and relatively few songs per setlist that had become a signature of Crowes shows has thankfully been dialed back a bit for this tour. "I think sometimes with the Crowes the jamming got a little bit too much and I think sometimes we played too many covers," Robinson says. "But I also don't like a show where everyone just plays the album versions and tries to recreate the record, so I think there needs to be a happy medium and that is what we focus on."
Big Brother is watching
The aforementioned sibling rivalry hasn't been completely erased either. Robinson's older brother (and ex-Black Crowes lead singer) Chris mockingly referred to The Magpie Salute as a "Black Crowes tribute band" during a recent interview with Howard Stern.
Rich responded to his brother's jab when we asked him about it.
"Chris is Chris. He says a lot of things. But ultimately when I write all the songs they aren't 'covers.' And when Jimmy Page did that tour with us (The Black Crowes) back in 2000, nobody accused us of being a Led Zeppelin cover band. We were playing Jimmy's songs with him, with full respect. That's what we're doing here."
Will the Crowes ever chirp again?
Verbal sparring aside, you can't help but wonder, if The Magpie Salute is made up of a core of former Black Crowes, wouldn't they just rather patch things up with the remaining Crowes and continue as the band that every rock fan has known and loved since the early '90s?
"I'm really happy to be where I am right now. I wish Chris all the best and I hope that he is happy, but I don't think that it's healthy necessarily when he and I play music together. The dynamic in that band was never great personality wise. It just bred a lot of discontent between me Chris and (drummer) Steve (Gorman). It was just never a healthy place."
With the brothers battling for so many years, it seems hard to believe that they ever got things off the ground in the first place.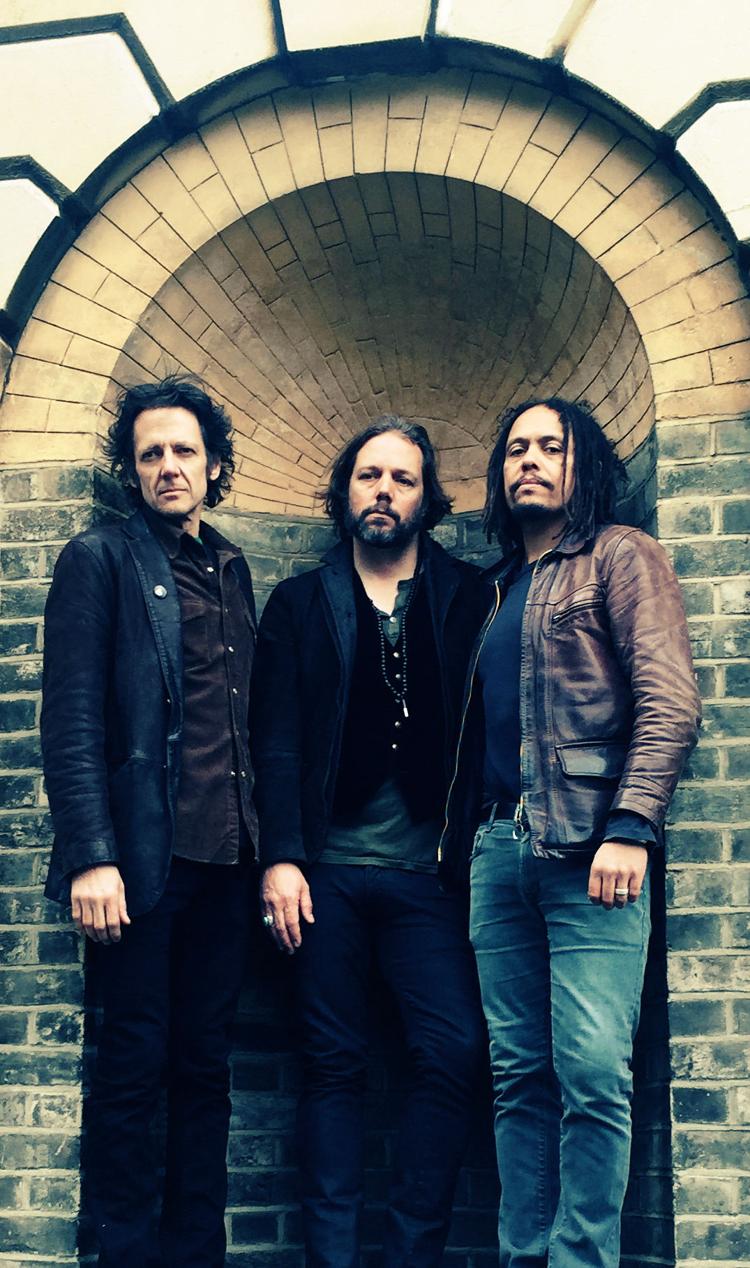 "We were tight when we were kids. We were the only two. There were no other brothers or sisters, it was Chris and I and we grew up loving this music and started to do this band and in a sense we were really close. And it just kind of faded as time went on. He chose a direction and I chose a direction. Things like that happen and it just didn't work out, but this (The Magpie Salute) is working out and everyone is really happy and that's where I think the best music comes from."