Once again, greeting and salutations. Spring has sprung, and would you believe in just nine weeks the summer fun will begin when we re-open Memories in Margate for our 44th season?
And yes, we will resume, as we have done for the last 44 years, broadcasting live. In the early days we did it on many of the local stations, but for the last 20 years we've been doing it on WTKU Kool 98.3. Many things have changed since Memories first began in 1972, and most bars, clubs, and restaurants are no longer there. But the secret of Memories and its success has always been you, the people, not only from this area but from all over, even Europe, who make it a must when coming down to the Jersey shore to visit, and it's people of all ages. That's the magic of Memories. Memories is the violin and I'm the violinist who plays sweet soul music.
Before answering your questions, again I must thank all of you folks who attended our last show at the Kimmel Center in Philadelphia, which was a salute to street-corner harmony (see photos). It was completely sold out and truly a tribute to the music of the '50s and '60s and the artists who created it. There is no other city in America that throughout the years has had so much support for our music.
And just a reminder that you can hear the Geator's Rock & Roll, Rhythm & Blues Express at the shore every Saturday from 6 to 7 p.m. on WXPN 88.5 and at xpn.org, and also The Geator, Frank and Friends, our Sinatra tribute, every Sundays from 12 noon to 2 pm on WOND 1400 News Talk Radio 1400 AM or wondradio.com online.
Now, let's ask the Geator.
I'm sure Jerry Blavat, another Philadelphia legend, has some Lee Andrews memories to share. – Bob O'Brien, Toms River
For those who may not be in New Jersey, Bob O'Brien keeps the music alive with his Sunday night "Vinyl Vault" program on 100.1 WJRZ. We all were tremendously saddened by the passing of Lee on March 16, and those who listen to my show know that he was always one at the top of my list of favorite artists of any era.
People didn't realize it, but Lee, like my friend Sammy Davis Jr., loved homemade Italian food, and when I would book him at Memories in Margate, where my mother would cook, one of the requirements was to have his favorite dishes, sausage with peppers, and meatballs and spaghetti. At that time his wife, Jacqui, was backing him as one of the Hearts, and his son, Ahmir, who was to become Questlove and founder of the Roots, was his drummer and also enjoyed the Italian food.
As far as the music business, Lee became disillusioned after a period of time with the industry. He never really made any money from his recordings because the record companies would deduct all of the expenses, such as the costs of the session, promotion, travel, etc. He really earned only as a performer, and in the '70s music was changing and there were very few venues that were featuring oldies.
We are avid Geator fans and have been following you at Lighthouse Pointe/ Bay Club these past years. Is there any word about Thursdays this summer still being there, and if not, have they relocated this? Thank you in advance! – Michelle D., Cherry Hill
According to the last report I received, the Lighthouse Pointe is being turned into an Italian restaurant and the Deck will also be a part of that concept, so as of now the Lighthouse as you knew it will no longer be, and the new owners are not going to have entertainment on the Deck. We'll keep you posted as to what will be happening where and when at the shore this summer. Meanwhile we'll be doing our happy hours at the Golden Nugget every Thursday, we'll be opening Memories in Margate for the season on May 27, and we'll begin our Sunday afternoon jam sessions at La Costa in Sea Isle starting at 4 that same weekend.
Greatly appreciate it if you would stop talking or making comments when the music you play is on. Hard to enjoy the music when you constantly interrupt the music being played! – Mike Kivler, New Castle, DE
My radio show has always been geared toward my fans, who listen to the music as I do and want to know more about the songs and the artists. When I'm doing a show from my studio, when it's just me and my music, I interrupt when there is a musical "bed" where I can make a point concerning the record I am playing. By contrast, my live shows are a party atmosphere where I am constantly acknowledging and interacting with the dancers and the folks who are there in person. However, I am always aware of the music and I do this to the rhythm of the record. I am not an automated jukebox or a disc jockey who just does pre-recorded sound bytes, which unfortunately is what most radio stations now employ.
Photos from the Kimmel Center in Philadelphia, and a salute to street-corner harmony: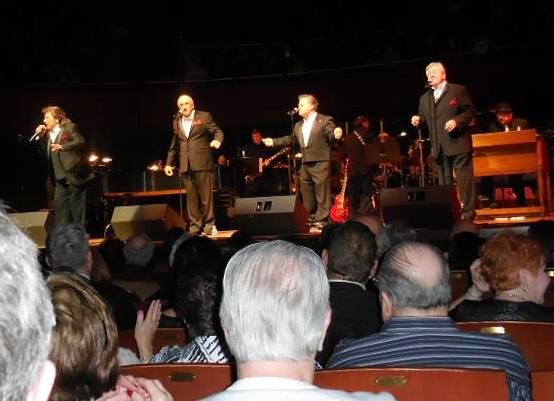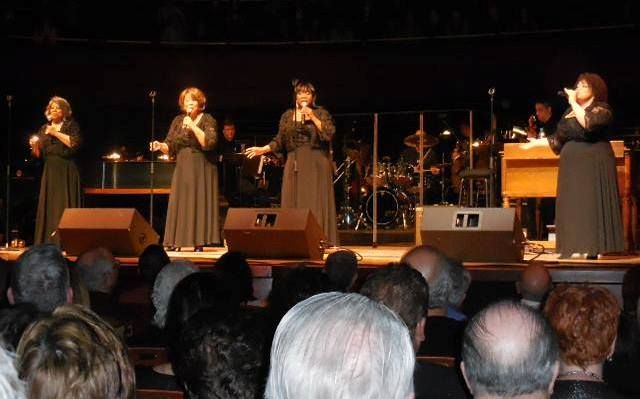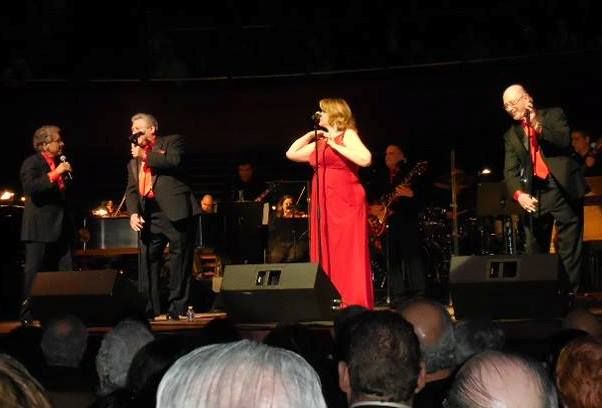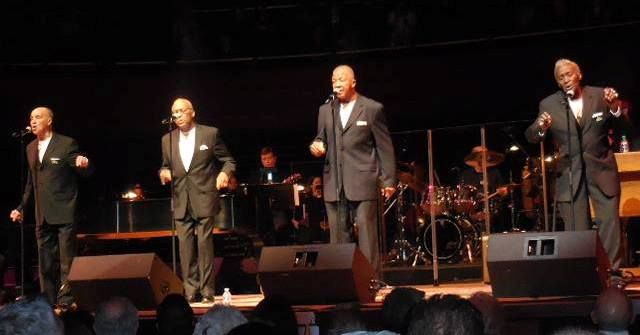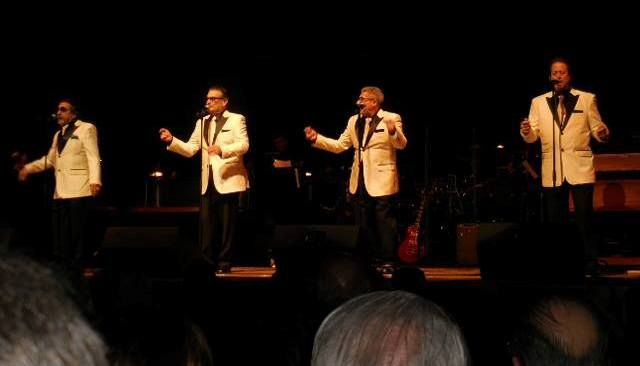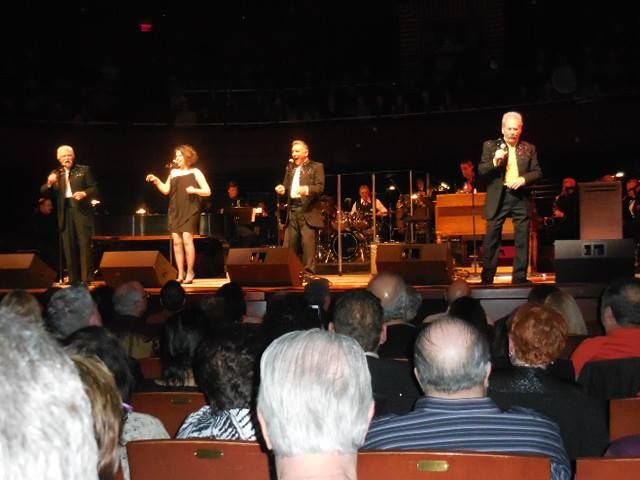 Got a question for the Geator? Send it to geatorella@yahoo.com. Please include your name and location and watch this column for the answer. For complete info on Jerry's appearances go to geator.net. And remember, keep on rocking, 'cause you only rock once!