It's hard to ignore the collective groan that ripples across the nation when pumpkin products start filtering back into eateries every fall — or rather summer, as much of the irritation associated with the autumnal flavor is its premature appearance every year.
It may be safe to say that, as a culture, we've gone too far with our pumpkin obsession — case in point, thousands watched this year as Starbucks hosted a days-long live-stream of a pumpkin that eventually "gave birth" to a pumpkin spice latte. But, there is a reason for all this pumpkin pandemonium. Namely, pumpkin is delicious.
After this many weeks of bites, we assume you guys are pros. After all, you have conquered t…
If PSLs (pumpkin spice lattes, in layman's terms) are your speed, then drink on. But for those looking to get more out of pumpkin season, we've compiled a list of places offering ways to enjoy pumpkin that are a bit more avant-garde (read: less basic).
Drink it down
Tomfoolery Brewing: Night of the Gourd beer
There's no dearth of pumpkin beers on tap when autumn rolls around, but to support a local brewery, check out Tomfoolery's Night of the Gourd Beer. This smooth Imperial pumpkin ale stands at 9.2 percent ABV and is made with pumpkin, spices and a hint of molasses. Located at 334 Washington St., Hammonton. Go to TomfooleryBrewing.com.
'Tis the season for tree lightings, starting with Tropicana's holiday musical light show 1 p…
Dock's Oyster House: Pumpkin martini
Dock's has one of the most unique cocktail programs in the Atlantic City, so it's no wonder that they offer up a delicious pumpkin martini this time of year. Made with Stoli vanilla, Bailey's, pumpkin cream and topped with nutmeg, this martini is sweet and spicy. Located at 2405 Atlantic Ave., Atlantic City. Go to DocksOysterHouse.com.
Smithville Inn: Pumpkin eggnog martini
Smithville Inn's pumpkin eggnog martini is the perfect middle ground between fall and winter flavors. The cocktail starts with a base of eggnog, then gets mixed with vanilla vodka, pumpkin spice liqueur and a dash of nutmeg. Located at 1 N. New York Road, Absecon. Go to HistoricSmithvilleNJ.com.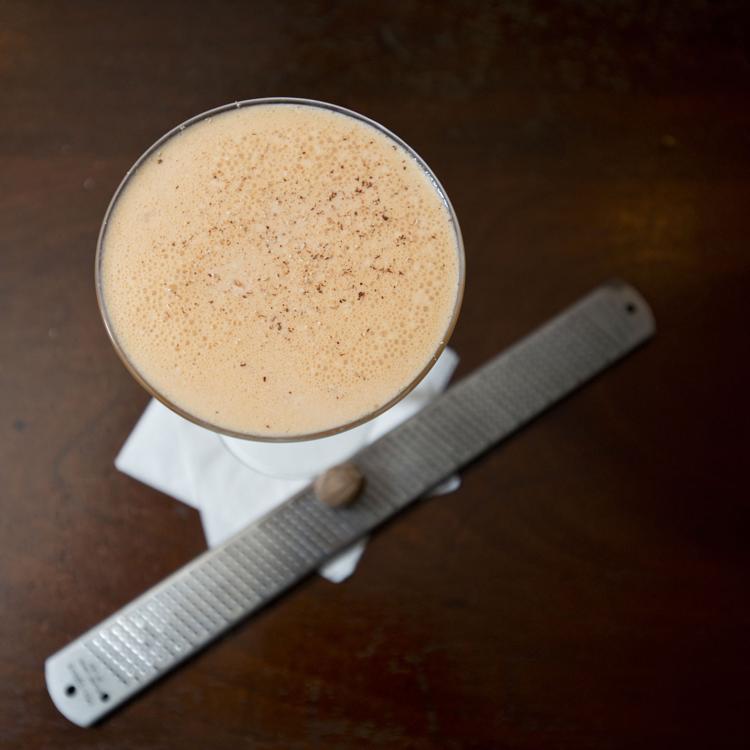 Savor the flavor
Ohana: Harvest Bowl
Another healthy way to get your pumpkin fix is with the Harvest Bowl from Ohana. It tops a smattering of pumpkin smoothie with granola, pecans, dried cranberries, coconut, flax and chia seeds. Grab your spoon for this filling bowl bursting with seasonal flavors. Located at 10 E. Central Ave., Hammonton. Go to OhanaJuiceBar.com.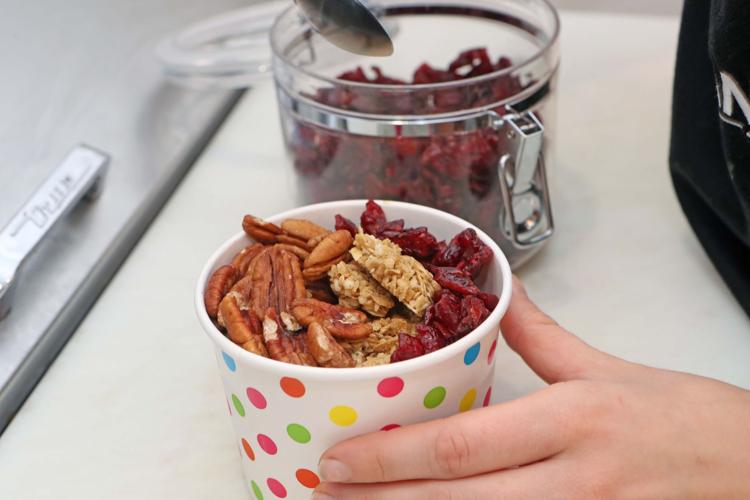 Tony Boloney's: Pumpkin Butta
Ever up-to-date on the trendy dining scene, Tony Boloney's has a seasonal cheese dish called pumpkin butta. It combines truffle roasted pumpkin butter, havarti cheese and toasted pumpkin seeds for a warm, savory dish. Located at 300 Oriental Ave., Atlantic City. Go to TonyBoloneys.com.
Wolfgang Puck American Grille: The whole shebang
It's difficult to put Borgata's Wolfgang Puck American Grille into one category of pumpkin goodness, since, this year, it's got pumpkin options on every facet of its menu. Start off with a Drunken Pumpkin cocktail, made with Stoli Vanil, Kahlua, housemade pumpkin puree, pumpkin spice, graham cracker and topped with nutmeg, and a bowl of pumpkin soup with ameretti and spiced crème fraiche. Follow those up with the pumpkin agnolotti entrée with porcini mushrooms, sage butter and parmesan reggiano — one of the most creative and delicious pumpkin dishes we've seen all season. Don't wait on this trio of autumn joy. Located at 1 Borgata Way, Atlantic City. Go to TheBorgata.com.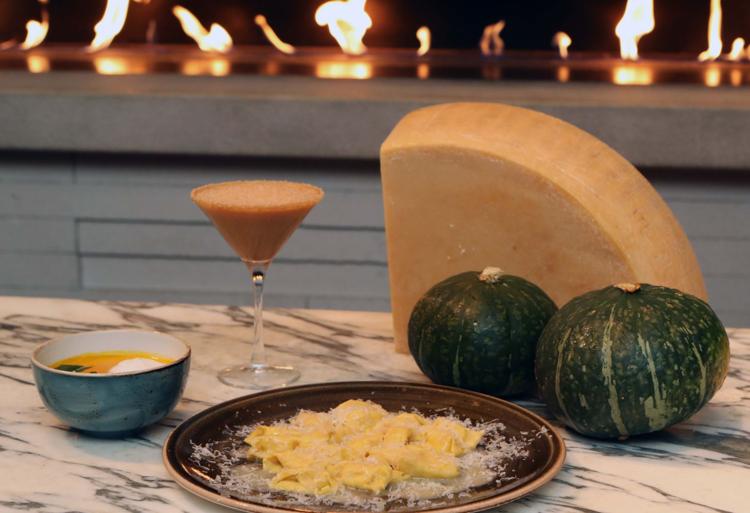 Something sweet
Penza's Pies: Pumpkin pie
Baked with love in a picturesque barn, set among open farmland at the edge of a long stretch of Jersey pines, Penza's Pies often weigh in at nearly 6 pounds, they're so stuffed with filling. This award-winning pie shop offers 19 varieties, and fortunately, this time of year they have one of pumpkin variety on the menu. Located at 51 S. Myrtle St., Hammonton. Go to PenzasPies.com.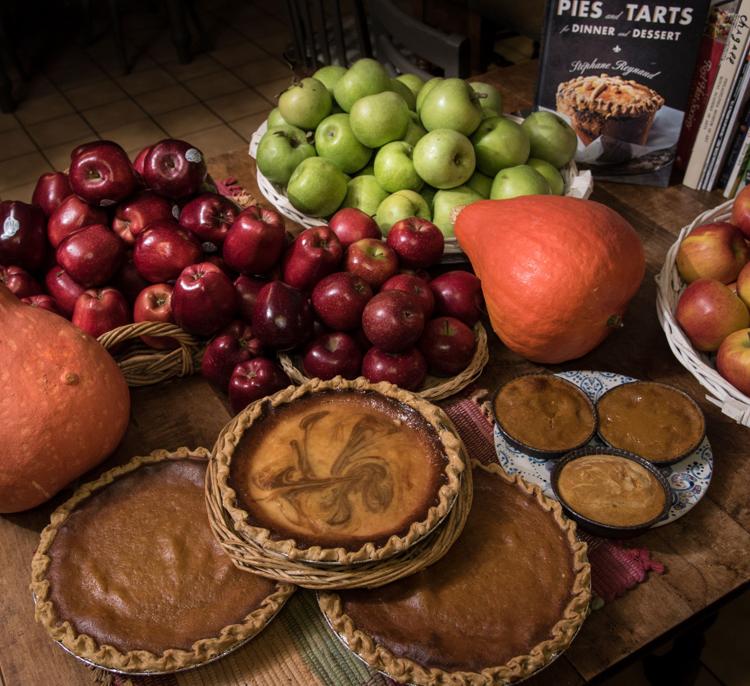 Sunryser Café: Pumpkin French toast and pancakes
Sweeten up your breakfast with one of the pumpkin-themed dishes from Sunryser: either the pumpkin French toast or pumpkin almond pancakes. Both are bursting with fall flavors, so it really comes down to preference. Do you prefer your pumpkin spicing up a thick piece of bread or worked into a delicious batter? Either way, you're golden. Located at 632 N. Shore Road, Absecon. Go to Sunryser.com.
Tazza Café: Pumpkin gelato
Who says it needs to be summer to enjoy a bit of ice cream? Certainly not Tazza Café in Harrah's Resort, which offers a pumpkin gelato to celebrate the season. And since this November is still steeped in somewhat balmy weather, you have all the more reason to check this treat out. Located at 777 Harrah's Blvd., Atlantic City. Go to Caesars.com.
Starfish Café: Pumpkin cheesecake
We would be remiss if we didn't throw at least one nod to pumpkin cheesecake in this list, and Starfish Café in Ocean City serves up a particularly good vegan one. The pumpkin flavor of this imitation cheesecake melds perfectly with the fluffy filling to make a dessert to die for. Located at 822 E. 9th St., Ocean City. Go to Starfish-Cafe.com.