Nearly 10 years ago I found myself on my honeymoon with my new wife Liz, lazily making our way down the California coast, stopping in towns along the way that piqued our interest. One such spot was Monterey, Calif., in which lies a picturesque, waterfront setting known as Fisherman's Wharf. It's a beautiful spot accented by the bay and loaded with seals and sea otters all frolicking merrily on rocks just off shore. Alongside the quaint shops and ATMs is the main feature of this spot, a row of top-notch seafood restaurants each competing with each other while simultaneously boosting each other's sales simply by being so close in proximity. A popular activity for tourists is to meander along, stopping at each one to grab small bites of chowder and seafood while gazing off into the Bob Ross-esque seascape.
Not a lot of destinations set up this kind of scenario where everything is laid out in one linear path in front of you, but there are a few similar concepts. New York City has its famed Restaurant Row on 46th street and although you may have never noticed, stretching along along Route 9 from Galloway to Absecon there stands a steadily growing list of breakfast hotspots, of which I have recently referred to as "Breakfast Alley." While not all are walkable from one another, they nonetheless create a car culture version of a fluffy, egg-based paradise, not unlike what I found on the West Coast.
From old-school farmhouse-style mom-and-pop joints to fancy pants, McMansion-esque pancake houses, you can find just about every kind of breakfast spot along this humble, unassuming corridor in the pines. And lest you assume that breakfast food is all the same, a stop at each of these places does more to highlight the differences than the similarities between each.
Still don't believe me? I spent six days exploring six spots where you can both rise and shine (on the seventh day I rested, naturally). Come along and see what you may have slept through all these years.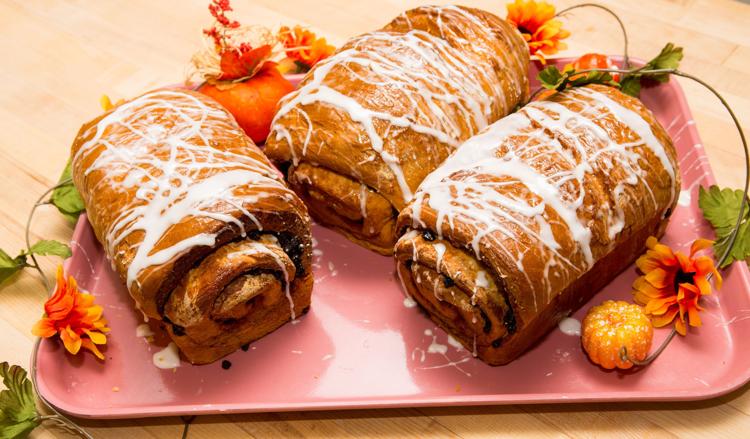 1) Smithville Bakery 3 N. New York Road, Smithville, 609-652-6471
The lowdown: Smithville Village is almost sickeningly sweet in its Mother Goose-like levels of charm and quaintness, but to be fair that adds half the fun to a visit to the Smithville Bakery, a folksy, old-timey spot that would not seem out of place on Disneyland's Main Street U.S.A.
Pick of the menu: While they serve all kinds of breakfast classics, including hot and cold dishes and monstrous platters, I tend to think that if you are in a bakery you should go for something sweet and sticky. On that front it would be near impossible to top the cinnamon raisin bread ($7.95), an addictingly perfect, well-glazed morning treat that will instantly transform you into one of those people who doesn't mind waiting on long lines for baked goods.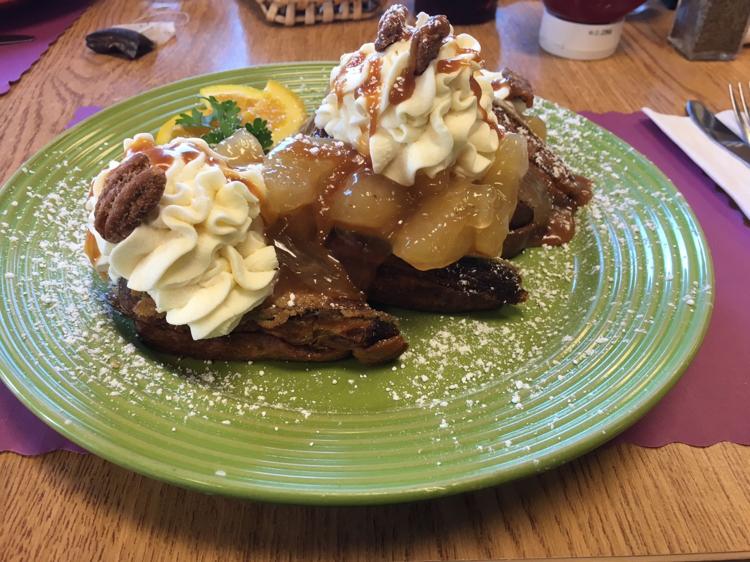 2) Shea's Café 195 S. New York Road, Galloway, 609-748-7000
The lowdown: Shea's reputation in South Jersey is legendary. While it's never offered much as far as décor, the staff and owners are warm and friendly, and whether it's a Tuesday in the winter or a sunny Saturday morning in the spring, you can count on a packed house of loyal customers devouring the large portions of superb homemade specialties.
Pick of the menu: The creative list of specialties here is an impressive one, but when push comes to shove; we have to go with the caramel apple french toast ($8.50). Big thick slices of challah bread get stuffed with cream cheese then topped with caramel, baked apples, whipped cream and pecans. Yeah, it's a sugar bomb, but we mean that in the nicest of ways.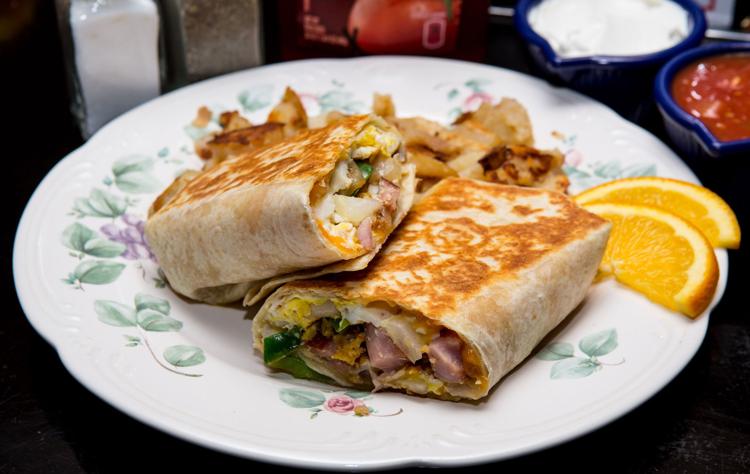 3) Jo-Jo's Oceanville Inn 263 S. New York Road, Galloway, 609-652-0777
The lowdown: From the outside Jo-Jo's has the look of one of those places you would see on a lonely desert road somewhere out west. You can picture the place — crooked sign, maybe an old Pepsi machine, a bit of rust around the edges and a permanent temperature outside of at least 95 degrees. This place is right off of a movie set. Inside awaits a gold mine of greasy spoon delights and diner classics.
Pick of the menu: While most folks would go classic on this one —and I wouldn't blame them one bit—for me the standout on Jo-Jo's menu is their breakfast burrito ($8.75). A large flour tortilla filled with ham, eggs, cheese, veggies and just about anything else you might want to add, the whole thing gets browned and pressed on both sides and comes out just a hair north of perfection.
4) Romanelli's Garden Café 279 S. New York Road, Galloway, 609-652-0179; Romanellisonline.com
The lowdown: An attractive, modern space with sweeping cathedral ceilings, at times Romanelli's can arguably look more like an upscale house in a rich neighborhood than a breakfast stop. That said, looks can be deceiving, as they have maintained their status as one of the top spots to start the day for many years.
Pick of the menu: The Cape May french toast is a Romanelli's classic, which boosts your standard french toast with the additions of fresh strawberries, bananas and nuts, all of which help create at least the mild illusion of a healthy breakfast ($9.50). Healthy or not, the crew at Romanelli's produces an amazingly flavorful treat.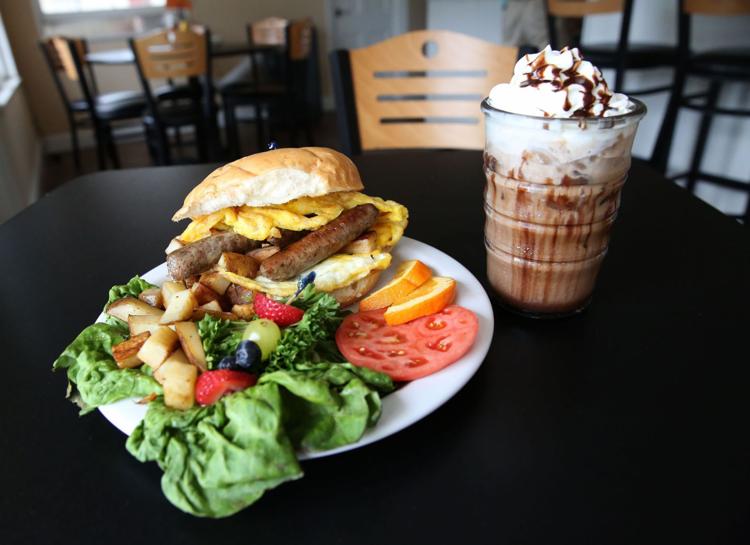 5) The Cracked Egg Café 637 S. New York Road, Galloway, 609-241-8784
The lowdown: The official "new kid on the block," The Cracked Egg Café just opened its doors in April, but has been gaining a strong reputation ever since. A small but inviting space, owner Melanie Ruggles has done an incredible job keeping up with all the competition on this stretch of road.
Pick of the menu: Without question, its gotta be "The Crackin'" — a monster of a breakfast sandwich, The Crackin' is loaded high with eggs, sausage, cheese and home fries, all testing the structural limits of a kaiser roll ($6.00). Order it.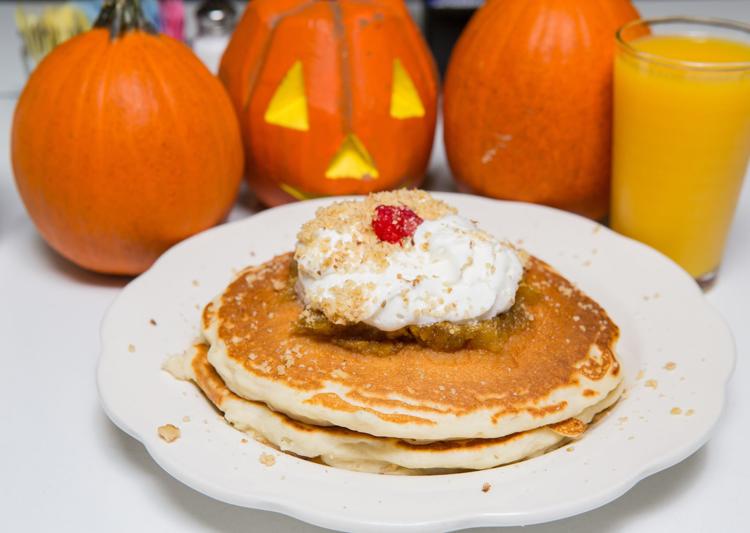 6) Sunryser Restaurant and Deli 632 N. Shore Rd, Absecon, 609-641-2919; Sunryser.com
The lowdown: The folksiest stop on our tour, the Sunryser brings a charming visual with mismatched chairs and chicken paintings everywhere. It sorta feels like a cross between a general store and a farm, and when it comes to breakfast that is exactly the vibe that wins.
Pick of the menu: It's autumn, and jack-o-lanterns are shining bright through broken-toothed grins, and for that reason alone I have to go with the pumpkin pancakes ($7.49). Topped with sliced almonds and whipped cream and seasoned with a perfect batterful of pumpkin-y good spices, I can't think of a better breakfast to eat before heading out for a day of trick- or-treating and spooky fun.