What hides behind the bright red walls and sunny yellow awning of El Rincon Del Sabor in Atlantic City is every bit as vibrant as its exterior. Inside, the restaurant is tiny — takeout only. There are less than 10 seats for customers waiting to pick up their food. The seating is divided between a few floral draped tables set against the clean tiled floor and wainscoting. Lining the seating area is a small open-air kitchen, which allows you the privilege to watch Head Chef Gladys Salazar work her magic.
Tasty tango
While behind the kitchen, Salazar, dressed in her bright white, pressed, double-breasted chef's jacket with her hair pulled in a tight bun, seemingly moves in a dance with her assistant. Their chopping, grilling, dicing and sauteing are done in perfect unison to a silent beat only they hear. The aromatic notes of sizzling onions and melting cheese infused with a multitude of chili peppers easily carry over to the rest of the room, preparing your taste buds for the tango they will soon perform.
  // <![CDATA[ _informq.push(['embed']); // ]]>
"I wanted to open this restaurant to bring Gladys's cooking to the world," says Owner Victor Uriel Hernandez. Salazar and Hernandez are both originally from Oaxaca, Mexico, but have lived in Atlantic City working in local restaurants for decades. "We met when we were working in a kitchen, and Gladys cooked a different meal for me everyday for months," Hernandez says, adding that she knows thousands of recipes by heart.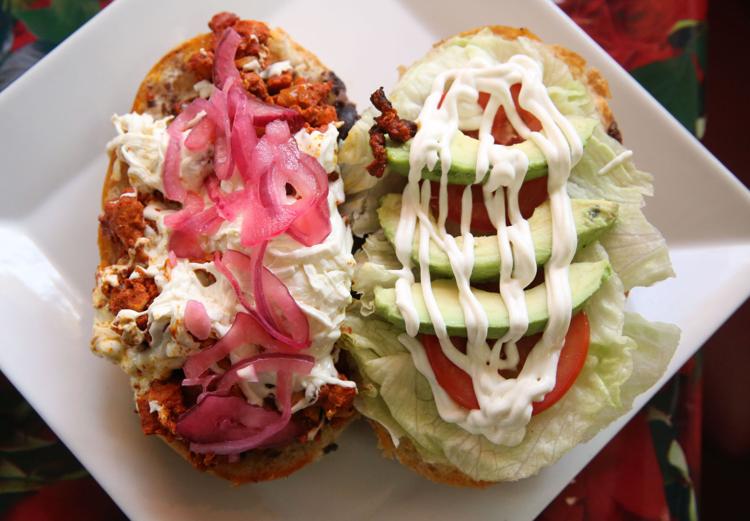 Salsa solo
"Gladys began working and making salsas in a molcajete when she was only 7 years old," Hernandez says. From there she has worked her way through kitchens in Mexico and the United States. Pulling on Salazar's experience, at El Rincon every salsa, marinade, guacamole, sauce and even tortillas and chorizo are made from scratch. "We really want to show everyone what kind of food we have, the traditional seasonings, not everything is spicy. There are so many different flavors," Hernandez says.
Salazar's innate understanding of spices and flavor shine in her various meats. The tacos de barbacoa ($8) are the Mexican version of barbecue, with tender shredded beef and smoky underpinnings. For pork enthusiasts, try the tacos de cochinita ($8) with diced pork marinated in a flavorful avanero sauce. If you're looking for something unique that could just about feed an entire family, try the tlayuda ($13). This traditional Oaxacan dish is composed of a large homemade corn tortilla that's toasted, then layered with beans, cabbage, tomatoes, avocado and melted cheese then topped with various meats.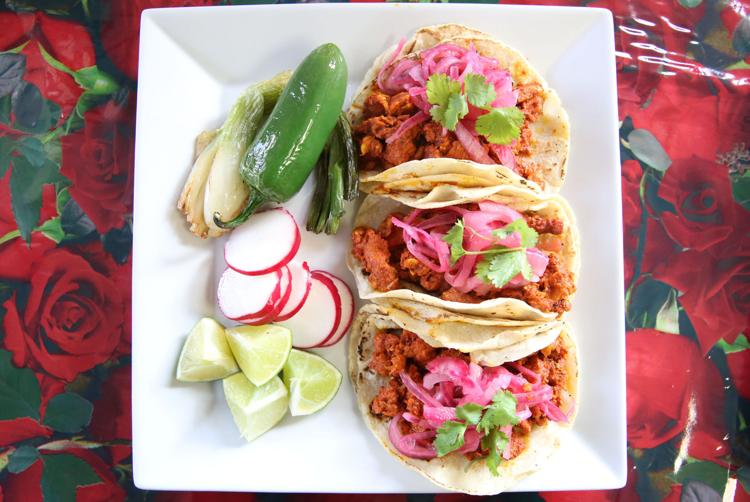 "Gladys cooks with spices that are 'muchas especial,'" says Hernadez, morphing into Spanish. "But she will tell you the most important ingredient in her cooking is love."
Salazar's passion is evident in each bite, from her tacos to burritos, nachos, sopes, quesadillas and more. Their homemade fresh fruit drinks ($2) orchata, jamaica and tamarindo are the perfect accompaniment to your meal.
There's a pernicious dilemma we all face when going out to eat — save money and sacrifice ta…
Cha cha fiesta
Before Hernandez and Salazar opened El Rincon, they catered events. "We prepared food for hundreds, we did one party that had 400 people," Hernandez says. Events and parties are where Salazar's full capabilities really shine, explains Hernandez. Salazar has a multitude of traditional food platters in her repertoire. Namely, chiles en nogada that consists of peppers stuffed with a savory blend of meat and spices and topped with a walnut-based cream sauce and pomegranate seeds.