The Pleasantville Diner has many of the visual traits often linked with diner-style restaurants — countertop seating, cushioned booths, lots of chrome — but its menu selection exceeds by a long shot the limited choices many may remember from their past diner travels.
Anyone who associates the average diner as a place where patrons can order a multitude of breakfast items at any time of the day, but otherwise have burgers, sandwiches or meatloaf specials to choose from, will be taken aback when they take a gander at the Pleasantville Diner menu.
Its mantra on Facebook says: "Everything you are looking for in food, we have it in one place" — and they mean it.
It was maybe ten years ago when I was confronted with my own name on the sidewalk of The Wal…
Baldomero Gonzalez and his family took over what had been called Mexico Lindo in the latter part of 2016. He overhauled the building into an attractive red and off-white facade, located about a half mile south of the Black Horse Pike in the Main Street business district in Pleasantville, and began gathering fans by cooking every dish to order using fresh ingredients.
"It's been pretty good so far," says Roberto Gonzalez, the owner's brother. "It's been better on the weekends but we've had pretty good crowds for breakfast, lunch and dinner. I'd say lunchtime is when we're usually busiest."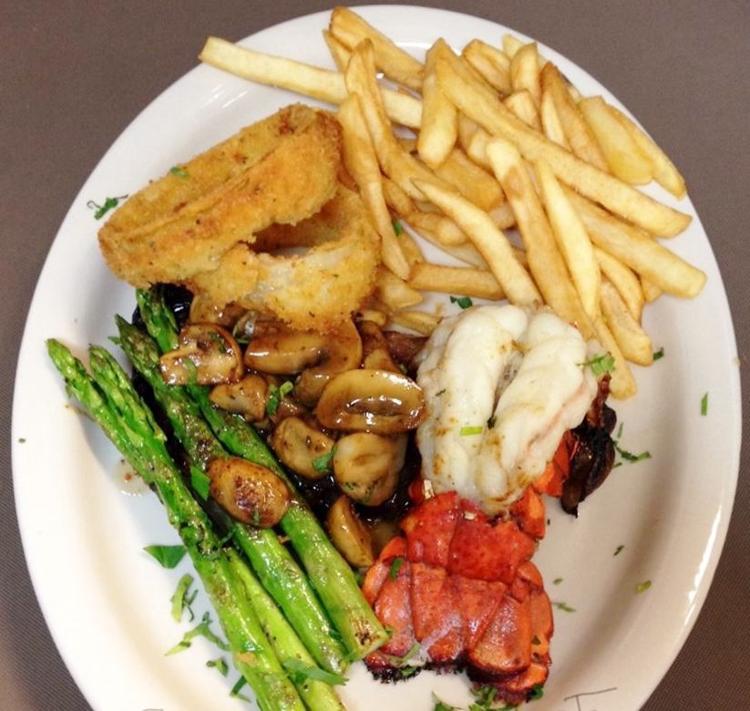 The restaurant is comprised of 10 four-person booths around the interior fringe, and table and countertop seating for about 40 more, each of which is positioned to view one of three 24-by 36-inch flat-screen TVs. The countertop juts up against a bakery display that offers cookies, pies, cakes and pastries made fresh that day.
Grab your surfboard and head to Margate's beach for the 17th Annual Surf For A Cause event, …
Breakfast choices include a dozen different omelets, including its signature Pleasantville Omelet ($7.29) with bacon, sausage, pork roll, ham and American cheese. Other signature dishes include the Pleasantville Special Sandwich ($9.29) grilled chicken, avocado, bacon, lettuce, tomato and American cheese; the Pleasantville Burger ($6.99) with Monterrey jack cheese, bacon, sauteed onions, chipotle mayo and pickles; and the Pleasantville Seafood ($13.99) with clams, mussels, shrimp, scallops, crab meat and lobster tail in a light marinara sauce. There are four kids' breakfast specials for $4.99, and five kids' lunch specials for $5.99.
Mexican cuisine also spans the gamut, with most of the 14 entree selections coming with colored images on the menu to help patrons understand what the prepared dish looks like. Some of the more tempting creations include the camarones al mojo de ajo ($15.99), shrimp sauteed in garlic butter; the tampiquena ($15.99), grilled beef steak served with two enchiladas of Mexican mole and grilled cactus; and the "7 mares" ($21.99) with mussels, clams, scallops, calamari, shrimp, fish and crab meat served over tortillas.
The diner also does daily specials priced at $4.99 for breakfast, $6.99 for lunch and $9.99 for dinner. Early-bird dinner specials start at 2 p.m. with three entrees nightly at $10.99 with soup or salad.
About a dozen specialty pizzas are on the menu priced from $9.29 for a plain medium pie to $16.29 for an extra-large Pleasantville Special, which is topped with ricotta, mozzarella and provolone cheeses, garlic and spinach.
A ribbon-cutting ceremony was held in December involving Pleasantville Mayor Jesse Tweedle and other city officials. The diner is available for parties and special events, and Assemblyman Chris Brown recently rallied support there for his state senate run this November.