You've heard of farm to table … how about rooftop to table?
That's exactly what Resorts Casino Hotel's culinary staff is doing all summer thanks to their continued commitment to offer the freshest produce imaginable in their daily cuisine, particularly at Capriccio, the resort's gourmet Italian restaurant and its adjacent bar Cielo, as well as Breadsticks, Resorts' cafe.
The idea originated when Capriccio Chef Steve Klawitter remarked how pleasing it would be to have a garden on Capriccio's patio. It worked, but they needed an alternative when Capriccio's patio was renovated to offer outdoor seating.
So Klawitter, Resorts Executive Director of Food and Beverage Edward Batten and Executive Chef Robert Levenson and their teams constructed a small test run last year to see if the rooftop conditions above their spa would generate great produce.
It did. So this year's crop is bigger, more diverse and plentiful, meaning diners can experience even more fresh ingredients than last year. And, like last year, they are using organic fertilizers and no pesticides.
"It went really well last year, but we got out there late and did some peppers and tomatoes but mostly herbs because the grow rapidly and we were able to harvest them often," Batten says. "So consider this year a 2.0. We went out early with seedlings and basically doubled what we did last year with a lot more tomatoes, squash, eggplant, every herb you can think of."
This year, the team, which also includes Executive Sous Chef David Wong and Restaurant Chef Aaron Gonzales, is offering a variety of herbs including basil, thyme, sage, Italian parsley, rosemary, English thyme, oregano, mint, marjoram and lavender.
Guests can also taste four types of tomatoes (Roma Plum, San Marzano Plum, Rutgers and Brandywine), five types of peppers (bell, Cubanelle, Serrano, jalapeno and Thai hot ), and other vegetables including eggplant, cucumber, bitter melon and luffa.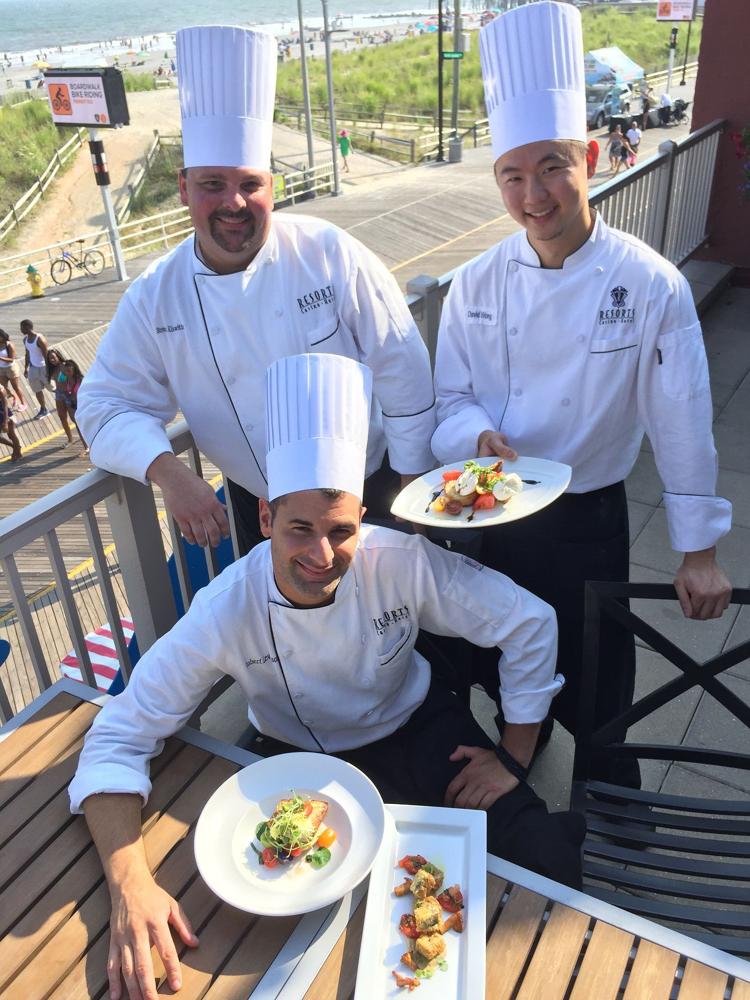 "The chefs personally harvest them," Batten says. "They put a lot of pride in being able to go out and grow and then harvest. If they need something quick or have an idea for something, they don't have to wait for an order to come in."
At Capriccio, rooftop-grown vegetables can be tasted in a variety of dishes such as the burrata toast with Jersey teardrop tomatoes and torn basil; garden eggplant two ways — pickled and crispy — with chanterelle mushrooms — and seared mahi with cherry tomatoes and cilantro oil.
"The chefs are being so creative," Batten says. "This is obviously prime time for us because everything is in full bloom. We are taking Jersey Fresh to the next level, and we're not done yet. We are learning what thrives up there and what doesn't, and next year will be even bigger and better."