Each year, no matter how hard you try to avoid them, you will inevitably run into cynical folks running down their annual list of complaints about the consumerist nature of the Christmas season. You can't miss them, they will be the chorus of curmudgeons all boo-hooing about how the meaning of the holiday has been lost over time.
It's easy to be a sourpuss about the holidays, but most of us don't fall in this camp. No, indeed. Many folks are swept up in the magic of it all and are really just searching for spots to enhance their holiday cheer, spots that are quintessentially "Christmas."
Ask your grandmother for a sure-fire hangover cure and she may hit you with advice like: hav…
Luckily, if you look around just a bit, you will find that South Jersey is home to some almost Norman Rockwell-esque dining locations, all waiting patiently to boost your holiday spirit. Christmas wouldn't be Christmas without a few Scrooges grumbling in the background, but we dare any of them to visit these South Jersey restaurants and not become enchanted by the twinkling lights, cozy fireplaces, laughing children and general yuletide bliss of the experience.
While some of these spots won't be open on Christmas or Christmas Eve, think of them as places to set the mood before the big day. Each are ideal to head to for a pre-holiday meal. Ya know, just in case your tank is low on Christmas cheer.
The Smithville Inn, Smithville
We'll be honest, this one is going to be hard to top. The Smithville Inn oozes that classic postcard-esque Colonial Christmas vibe that you might not think exists in real life. It has holiday charm by the armfuls with its rustic fireplace and decorations. While there, enjoy a hearty helping of the chicken pot pie Smithville has become known for. After dinner, a stroll around Smithville Village is a must, to take in the charm of the quaint little shops and, of course, the famous holiday light show that appears on the lake.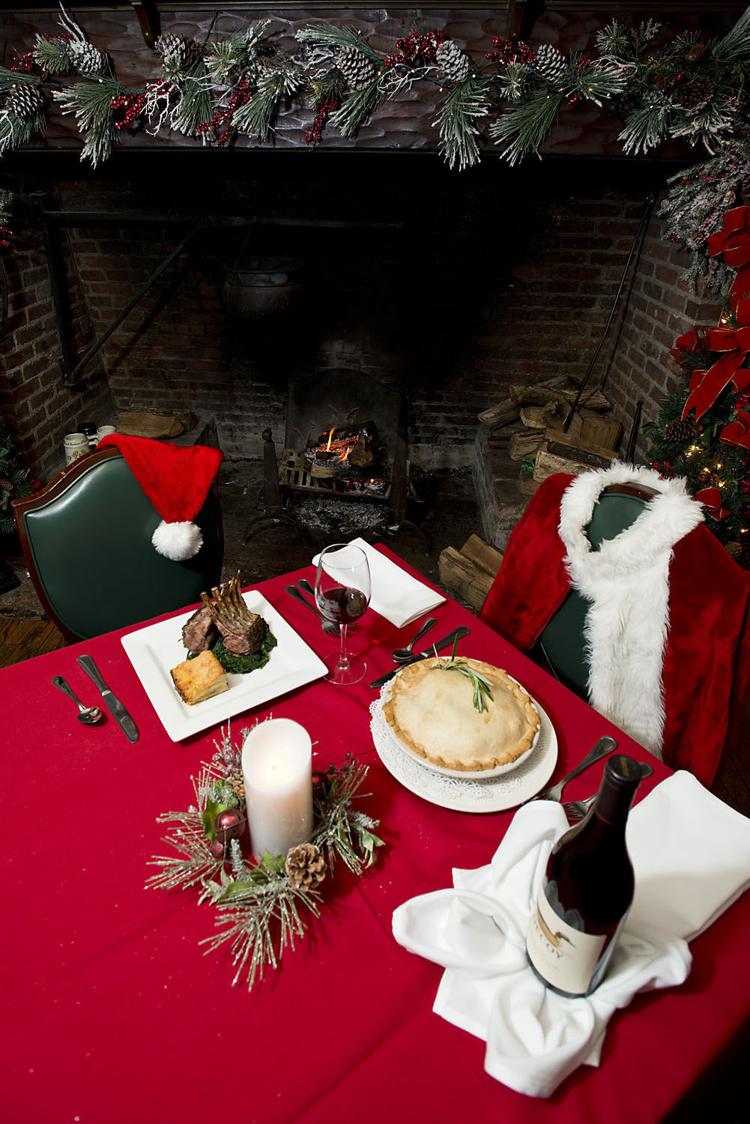 Smithville Inn will not be open for Christmas or Christmas Eve, but will be open for dinner 4 to 9 p.m. Thursday to Saturday, Dec. 21 to 23. Located at 1 N. New York Road in Smithville. Go to HistoricSmithvilleNJ.com/Inn for info.
During a holiday season, when pleasant tales of sugar plum fairies instead of sordid stories…
Ram's Head Inn, Galloway
Ram's Head Inn sits on a sprawling piece of land off the Black Horse Pike. It's so simultaneously grand and quaint that it seems almost out of place along the busy road. Inside is just as lovely, with a beautiful fireplace decorated with evergreen, Christmas trees dripping with white lights and tables dressed for the season. Favorite holiday dishes at Ram's Head include chicken pot pie, rack of lamb, pan-seared filet of salmon, lump crab meat with shallots, scallions, zucchini and yellow squash, filet mignon and beef wellington. Whether you're in the mood for a fancier evening or one that focuses on comfort, you'll find what you're looking for at Ram's Head Inn.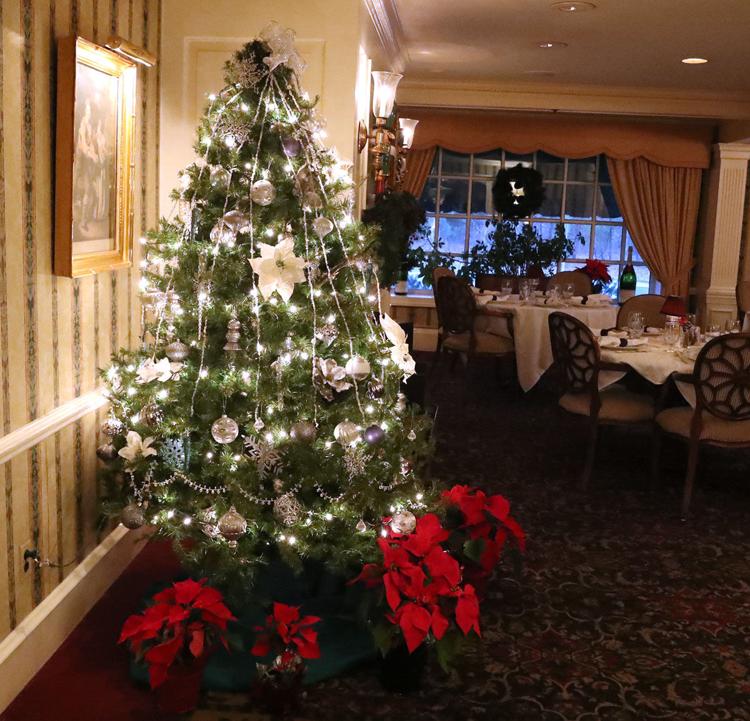 Ram's Head will be open on Christmas from noon to 8 p.m. It will not be open on Christmas Eve. Otherwise, it is open Tuesday through Fridays from noon to 3 p.m. for lunch and 5 to 9 p.m. for dinner, as well as 5 to 9 p.m. on Saturdays and 3:30 to 9 p.m. on Sundays. Located at 9 W. White Horse Pike, Galloway. Go to RamsHeadInn.com for more information.
The Knife and Fork Inn, Atlantic City
Many people might not think of Atlantic City as being a particularly festive holiday stop, but once you look past the glitz of the casinos, you can definitely stumble upon some holiday magic. The Knife and Fork Inn is the tops in this department, as it is decked out to the max with tasteful elegant holiday decorations and an all-around merry atmosphere. The menu is fabulous, and don't forget to try their famous spiked eggnog — a secret family recipe that remains guarded under lock and key to this day.
Knife and Fork will not be open for Christmas or Christmas Eve, but will be open for dinner from 5 p.m. to close all other days. Located at 3600 Atlantic Ave., Atlantic City. Go to KnifeAndForkInn.com.