Here's a quick look at what's coming up in Ocean City through the end of September:
AUGUST
Aug. 1. Ocean City Theatre Company presents "Stinky Kids the Musical." Britt woke up with an impossibly epic wad of gum stuck in her hair and her friends need her parents to take them to the new MegaJumper 3000 at Captain Happy's Jumpy-Fun-Super-Bouncy Indoor Place. Show time: 10:30 a.m. at the Ocean City Music Pier, Moorlyn Terrace and the Boardwalk. Tickets: $10 in advance, $12 at the door. Go to OceanCityVacation.com/boxoffice
Aug. 2.  Twins Contest. Prizes for those who look the most — and least — alike. Free registration begins at 5:30 p.m., contest at 6 p.m. O.C. Music Pier. Call 609-399-6111.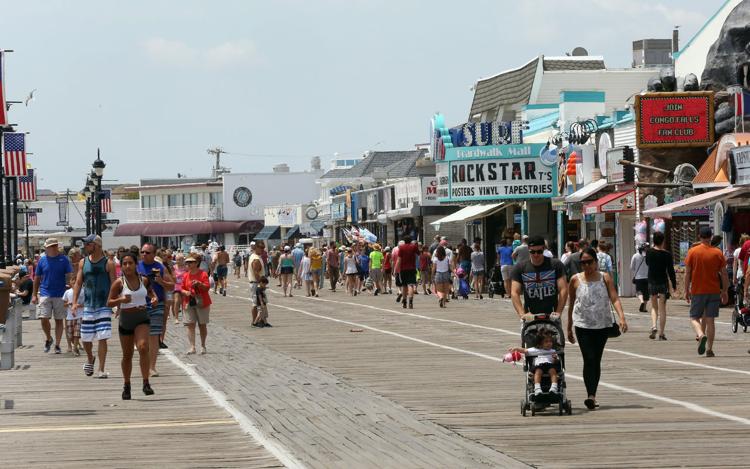 Aug. 3.  Sand-sculpting Contest. Free registration starts at 9 a.m. at 6th Street Beach. Judging takes place by 11 a.m. For info call 609-399-6111.
Aug. 3.  Ocean City Fishing Club Open House. 14th Street and Boardwalk, 6 to 8 p.m. For more information call 609-398-0534.
Aug. 4–6.  Annual Boardwalk Art Show. Leading artists from throughout the East Coast exhibit and sell work. Hours: Friday to Saturday, 10 a.m. to 6 p.m.; Sunday 10 a.m. to 4 p.m. Call 609-399-6111.
Donuts aren't just a breakfast treat. As Danny DeVito says in "Other People's Money:" "Since…
Aug. 5.  ESA South Jersey District Surf Contest. Sign-ups 7 a.m. at 7th Street beach. First in the water at 8 a.m. If your membership is expired or if you are a new member you may renew or join on the beach. No wave date: Aug. 12. For info call: 609-884-5277.
Aug. 8.  Pamper Scamper. Annual baby-crawling race for babies up to 15 months. Free registration begins at 8:30 a.m.; contest at 9 a.m. at 6th Street beach. Call 609-399-6111.
Aug. 10.  Annual Baby Parade. One of the oldest baby parades in the country takes place on the Boardwalk between 6th and 12th streets. Parade begins at 5 p.m. For info call 609-399-6111.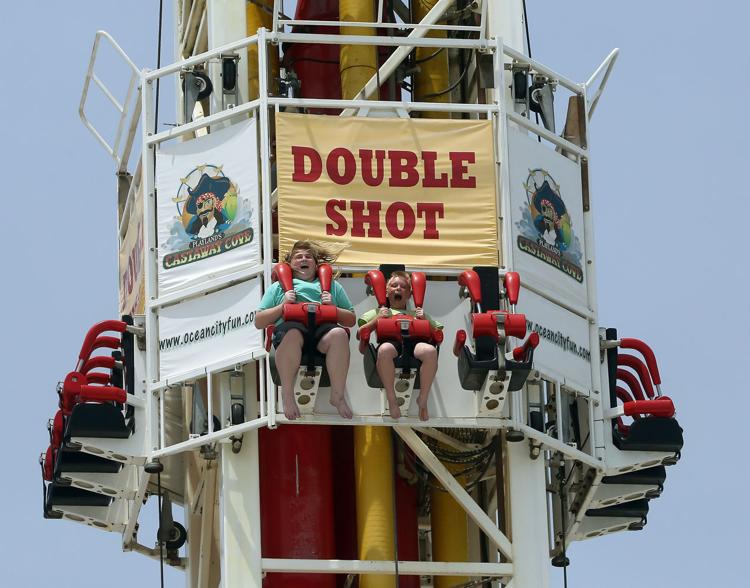 Aug. 12.  Boys & Girls Fishing Tournament. Free event for kids 8 to 16 years old. North-end beach at OC/Longport bridge. Registration is 9 to 10 a.m.; tournament is 10 a.m. to noon. Prizes and trophies awarded. Rain date: Aug. 19. Call: 609-814-0216.
Aug. 12.  Miss Ocean City Pageant. 7 p.m. at the Music Pier. Tickets available at OceanCityVacation.com/boxoffice. Call 609-399-6111.
A lot of seaside resort towns put on big festivals throughout the year in order to bring peo…
Aug. 16.  Miss Crustacean Hermit Crab beauty pageant and races. Families, kids, businesses and organizations are invited to enter their crustacean in this annual beauty contest. Winner receives the Cucumber Rind Cup and gets to walk down a flowery runway. Registration is free at 5:30 p.m. at the 6th Street Beach. Contest begins at 6 p.m. Watch as some of the fastest crabs in the universe competes for the King of Klutz Plaque immediately following Miss Crustacean at the 6th Street beach. Call 609-399-6111.
Aug. 18.  Little Miss Ocean City. 7 p.m. at the Music Pier. Scholarship pageant for girls ages 8 to 11. Must live in and attend Ocean City schools or have a parent who's a property owner in Ocean City. For registration information call 609-525-9304.
Aug. 20.  Guts & Glory 5K Run/Walk. Participate in a 5K run/walk to benefit the Crohn's & Colitis Foundation of America. Early registration is $25.00 and includes a T-shirt. Day of event is $30. Register a team or as an individual online at CCFA.org/gutsandglory. Chronotrack bib timing-certified course. Call 215-396-9100.
Aug. 25.  Green Fair. Ocean City will host a Green Fair in the loggia of the Music Pier from 9 a.m. to 1 p.m. to educate and encourage people to adopt a more sustainable lifestyle. A variety of exhibitors will be on hand. Free to attend. Call 609-399-6111.
Aug. 26.  Boardwalk Merchant Fireworks Display. A spectacular fireworks display can be viewed from 6th to 14th streets on the boardwalk at 10 p.m.
SEPTEMBER
Sept. 4. Labor Day Race. 5-mile beach run and 1-mile fun run/walk; $20 pre-registration. $25 race day. $10 14 and under. Go to OCNJ.us/Race-Events.
Sept. 8–9.  Ocean City Classic Car and street rod show and block party. From 1 to 6 p.m. Friday, cars will be displayed on the Tabernacle grounds, 550 Wesley Ave., before proceeding to 13th Street and Asbury Avenue for the first-ever Sock Hop Block Party and Street Rod Display till 8 p.m. Food specials available. On Saturday, cars will be back at the Tabernacle from 8 a.m. to noon and then proceed to the boardwalk to be displayed from 6th to 14th streets from noon to 4 p.m. Awards ceremony at 3 p.m. in front of the Music Pier. Call 609-399-6111.
Sept. 10. Corvette Show. With over 350 cars exhibited, this is one of the largest shows of its kind in the East. Models from every year Corvettes were manufactured. On the boardwalk from 6th to 14th streets; 11:30 a.m. to 4 p.m. Register at BoardwalkCorvettes.com or call 609-457-0081.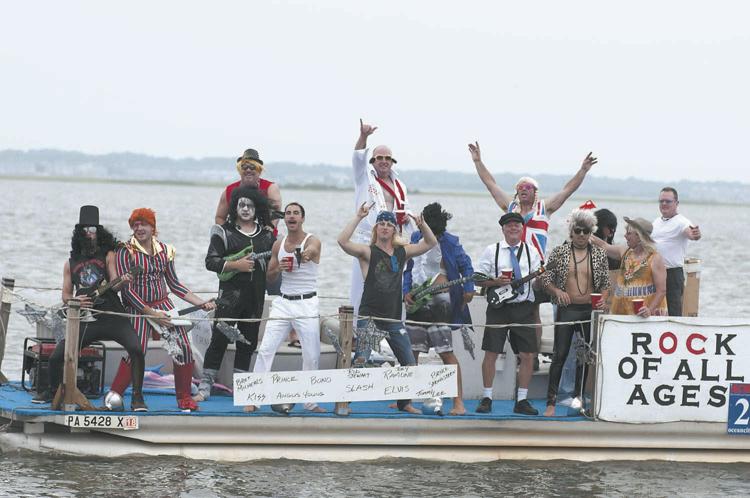 Sept. 11. "A Day to Remember" 9/11 Ceremony. 7 p.m. in front of the Sixth Street Firehouse. All are invited to attend. Go to OCNJ.us.
Sept. 16. Atlantic City Weekly Health, Wellness & Fitness Expo. Be sporty and healthy at A.C. Weekly's Health & Wellness Expo, where visitors can participate in free fitness classes, receive health screenings and massages, listen to live music and learn from vendors on how to get and stay healthy. 9 a.m. to 2 p.m. in the Music Pier loggia. For more, call 609-272-7017.
Sept. 16. Gymnastics Expo. Featuring 2008 Olympic gymnasts Nastia Liukin and Shawn Johnson, there will be two sessions from 9 a.m. to noon and 2 to 5 p.m. Both include a Q&A, Skills Tips & Vendors. Meet and greets will be available for an additional cost. Takes place at the Ocean City Music Pier. Ticket information to follow. Call 609-399-6111.
Sept. 16. Ocean City Board … Walk to Defeat ALS. Join us for the Ocean City … Board Walk to Defeat ALS on the Boardwalk. This 2-mile walk raises funds to support patient services and research. Registration begins at 9 a.m. at the 6th Street practice field; walk starts at 10 a.m. For more go to OceanCityWalkToDefeatALS.org.
Sept. 16–17. Ocean City Airport Festival and Boardwalk Aerobatic Airshow. Annual festival at the Municipal Airport, 26th and Bay Avenue from 10 a.m. to 3 p.m. Features unusual airplanes ranging from World War II planes to classics and warbirds. Meet the performers for the next day's Aerobatic Air Show, taking place at 1 p.m. over the ocean from 6th to 14th streets. Thrill to some of the best stunt pilots and aerobatic champions in the world, plus military demos. Call 609-399-6111.
Sept. 23. MS City to Shore Ride. More than 7,000 cyclists fundraise for MS then ride one of the best cycling experiences on the East Coast. This ride is fully supported with catered rest stops, bike support and SAG transportation. Choose one of the several route options and enjoy flat terrain as you travel through the quaint towns and back roads of Southern New Jersey. Go to MSCycling.org
Sept. 24. OCNJ Half Marathon, 5K & 10 mile non-competitive walk/run. Half Marathon $50 pre-registration until Aug. 31, from Sept. 1 to 20 $60, then Sept. 21 to 23 $70. There is no race-day registration for the half marathon. Go to OCNJ.us/race-events.
Sept. 30. Boardwalk & Downtown Merchant Table Sales. Shop the avenue — Asbury Avenue — from 6th to 14th streets, as well as the boardwalk between the same blocks. Look for big sales on end-of-season merchandise. Go to OceanCityVacation.com.