The members of En Vogue will almost certainly make their usual style statement when they hit the beach this weekend in Atlantic City.
The R&B trio — which enjoyed a run of '90s hits fueled by videos showcasing their high-fashion looks — will perform at the A.C. Community Beach Fest 5 to 9 p.m. Thursday, Sept. 22, on the Atlantic City beach between MLK Boulevard and Arkansas Avenue.
This fifth and final concert in A.C.'s summer beach series is free to the public.
Headlining the show is another R&B group that made it big in the '90s — Bell Biv DeVoe. A spinoff of New Edition, the super group consists of Ricky Bell, Michael Bivins and Ronnie DeVoe. Their hits include "Poison," "B.B.D. (I Thought It Was Me)?" and "Do Me!" In 2013, the group received the 2013 Soul Train Music Awards Lifetime Achievement honor.
En Vogue, known as the "Real Funky Divas," has charted its own string of hits, including "Hold On," "My Lovin' (You're Never Gonna Get It"), "Giving Him Something He Can Feel" and "Free Your Mind." The group has sold over 20 million albums, claiming seven MTV Video Music Awards, three Soul Train Awards, a pair of American Music Awards and seven Grammy nominations.
Formerly a quartet, En Vogue now consists of co-founders Terry Ellis and Cindy Herron-Braggs, joined by newer member Rhona Bennett. The threesome tour nearly non-stop, according to Herron-Braggs.
+1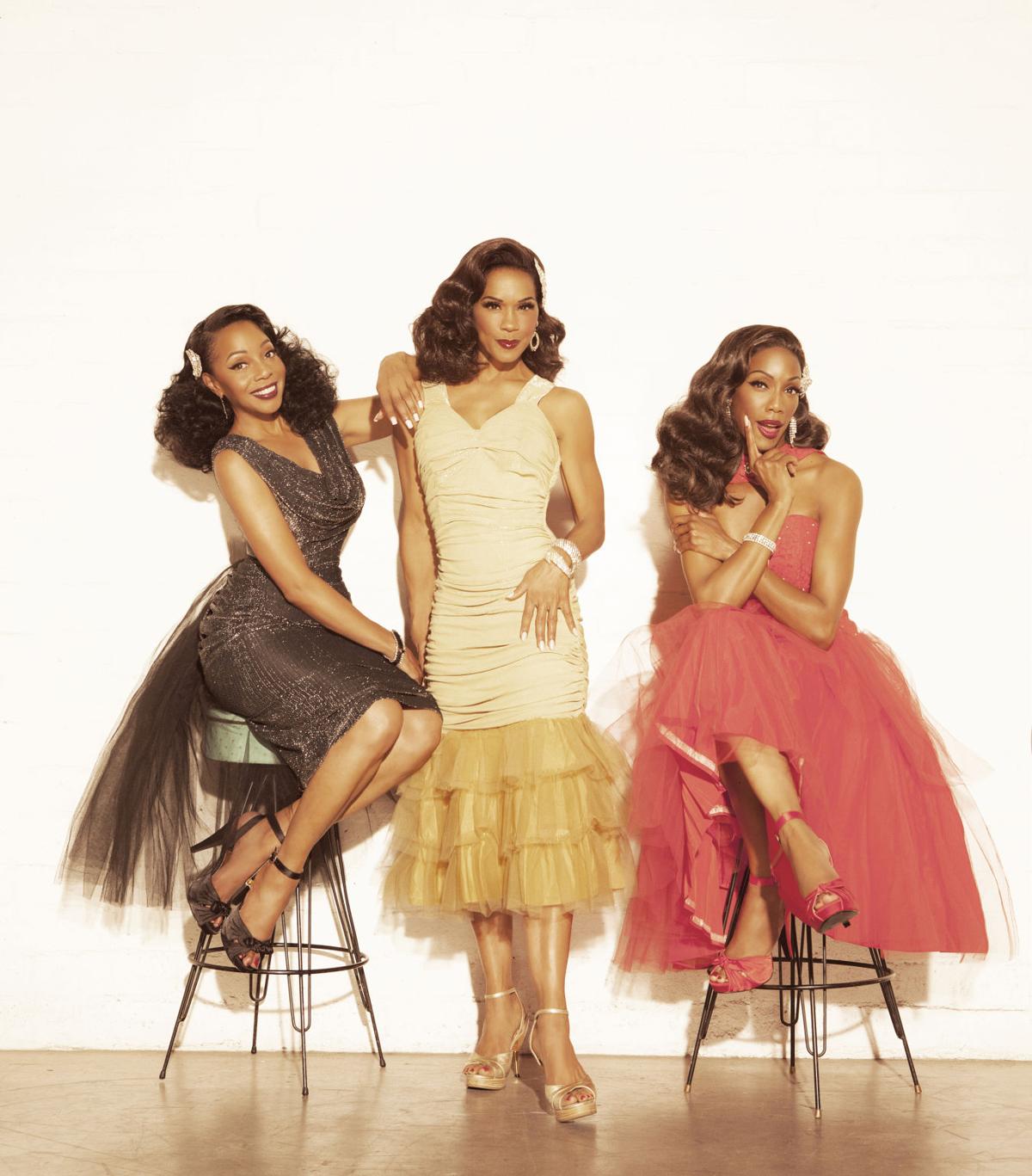 "We still have a fan base out there that wants to hear our music and hear us perform — that's the number one thing," she says. "We love getting on stage and connecting with our audience."
They have just released a new single "Deja Vu" and accompanying video, which will be part of a forthcoming album.
"It's about when you meet person for the first time, but you instantly connect, and it turns into a love affair," Herron-Braggs says.
The new album will be called "Electric Cafe," reflecting its origins as an EDM-themed project. However, the recording has since evolved to embrace a broader musical approach.
"We liked the title, but the album is a spectrum of who we are, musically and in subject matter," Herron-Braggs says. "You will see the EDM influence, but not on all the songs."
Unlike some musical groups who steer clear of anything topical, En Vogue has never been afraid to speak its mind.
One of its biggest hits — "Free Your Mind" — has a message against prejudice, amplified by its popular video. The group claims 26 million YouTube views for "Free Your Mind" and its other five biggest hits.
"Music is such a great vehicle for being able to express yourself — what's going on in your life or the world or politically," Herron-Braggs says. "We have always written about our life experiences and our love experiences — whatever is going with us."
"Free Your Mind" in particular has proven to be an audience favorite and remains timely.
"We usually do that as the second song to the last, because it's such an anthem," Herron-Braggs says. "If we don't do it quickly enough, people start shouting it out — it has to be in the show. The message is so relevant today. It has a timelessness about it."
With En Vogue experiencing its share of personnel changes — original members Maxine Jones and Dawn Robinson have come and gone several times — Herron-Braggs acknowledges the challenges of keeping a veteran musical group together.
"It's really important for all of the women to have a mutual respect for each other as human beings and for each other's creativity and creative process and talent," she says. "It's a balancing act and everyone has to have the same level of consciousness to respect that. If there's one little piece out of balance, it throws off the chemistry."
En Vogue to make Smithsonian debut
En Vogue has always been known for its diva-licious
style of dress — both on-stage and in its many music videos.
Now the group's look is being enshrined in the Smithsonian.
En Vogue's metal mesh dresses from "My Lovin' (You're Never
Gonna Get It)" and red numbers from "Giving Him Something
He Can Feel" will be part of the collection at the new
Smithsonian African American History Museum, which is
set to open on Saturday, Sept. 24, in Washington, D.C.
"It's so exciting for us," says En Vogue co-founder Cindy Herron-Braggs. "Back when we shot those videos, you never could have convinced us they would be on display at a museum."
What to bring — and what not to bring
Allowed items
l Blankets and towels
l One (1) soft water container (camelback — 16 ounce or smaller, ½ gallon jugs), empty,
permitted only in General Admission ticketed areas.
l Umbrellas — patrons must break down at 3 p.m.
l Low-back, small sand beach chairs (9" or lower)
l Non-professional cameras
l Non-framed backpacks and bags
Encouraged items
l Sunscreen
l Sunglasses
l Government-issued identification
l Cash, debit card, credit card
Prohibited items
l Bottles or containers will not be permitted by guests entering the Gold Circle ticketing
area or VIP areas. All beverages must be/will be poured. Cups will be provided.
l Weapons; squirt guns, toy guns, or anything else that resembles a weapon
l Illegal drugs or drug paraphernalia
l Cans or bottles
l Hard-style coolers (9.7 x 7 x 9.8 inches largest size allowed)
l Outside food items
l Alcohol
l Fireworks or sparklers
l High back chairs or patio chairs
l Glass containers of any kind
l Tents or structures
l Flags, totems or anything else that might block someone's view
l Animals (with the exception of service animals and small horses
pre-approved by the city of Atlantic City).
l Bicycles, skateboards, scooters or personal motorized vehicles,
unless an ADA approved device.
l Laser pens/pointers
l Paint, sharpies or permanent markers
l Unauthorized or unlicensed vending
l Confiscated items will not be returned
A.C. COMMUNITY BEACH FEST WITH
BELL BIV DEVOE AND EN VOGUE
When: 5 to 9 p.m. Thursday, Sept. 22
Where: Atlantic City Beach between MLK Boulevard
and Arkansas Avenue
How much: Tickets, which are free and limited to four per person,
are available at Ticketmaster.com; There will be also
be a limited number of VIP tickets available for $100.
More info: Go to ACBeachConcerts.com or EnVogueMusic.com