Folks meandering by Tango's Lounge on Wednesday evenings in August might have been surprised to hear more folksy, roots-rock tunes than those typically heard at Tropicana's live-entertainment gateway to The Quarter.
As a midweek experiment of sorts, Tropicana management brought in the Juggling Suns Project — a New Jersey-based band whose foundation dates back to 1984 — to perform songs by the Grateful Dead, Bob Dylan, Pink Floyd, Janis Joplin and other artists rooted in that 1960s, early '70s psychedelic era.
The Trop staff had a meeting about a year ago and talked about the Grateful Dead's 50th reunion last summer," says Mark Diomede, founder, frontman and lead guitarist for the Juggling Suns Project. "That Wednesday gig was a tribute to the reunion and a nice change-up to what they ordinarily do, and I guess the idea was to take it a step further and see what can happen if they do a weekend show — a kind of classic-rock, San Francisco-jammy kind of thing."
+1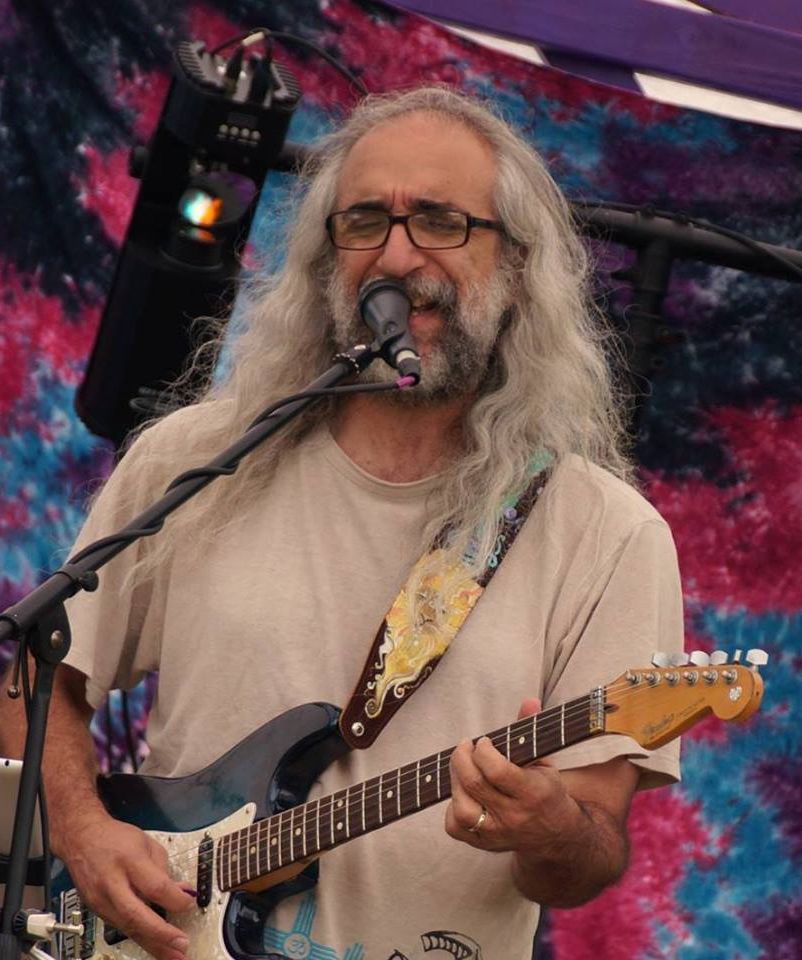 And so was born the inaugural HippieFest, which takes place 8 p.m. Saturday, Sept. 24, in the Trop's fourth-floor Grand Exhibition Center. Free to attend for anyone age 21 or over, the show will feature the Juggling Suns Project performing tunes by the aforementioned artists and several others of that era, including the Beatles, the Doors, and Crosby, Stills, Nash and Young.
There's something about the music of the late '60s, early '70s," Diomede says. "Jazz and blues kind of melded into rock 'n' roll, and people grew an appreciation for bands that could interact with each other and create something new on stage every night, adding new conversation, so to speak, to the same songs.
What's great about approaching music like that, is that it really is different every night," he adds. "There's certain riffs that are in all the songs that have to be there, but then there's solo sections and improv sections, and that's what we bring to some of the classic tunes — personal interpretation."
Diomede will be joined on stage by keyboardist and vocalist Bruce Wigdor, drummer Neil Garthly and bassist Michael Rosenow, which represent the foursome that performed Wednesdays at Tango's in August. Added for HippieFest are rhythm guitarist Tim Morris and vocalist Alyssa Beckerman.
"She does a killer 'Great Gig in the Sky' by Pink Floyd, and she'll also be doing an Aretha Franklin tune," Diomede says.
Tropicana has tied HippieFest into several of its other venues Saturday night. After the concert, Boogie Nights retro nightclub will host Flower Child Night — billed as "a groovy event celebrating the music, moments and memories of the '60s." The Palm restaurant will offer a tie-dyed cocktail made with Bacardi rum, Blue Curacao, raspberry liqueur, sloe gin and sour mix for $10.
Additionally, showgoers who don their finest hippie garb on Saturday can enjoy 15 percent off purchases at Starbucks and Mrs. Fields, or 10 percent off at Marketplace Express, Tony Luke's, Perry's Pizza, Boardwalk Favorites Ice Cream, Corner Market or Casa Taco & Tequila Bar. while Chickie's and Pete's will offer $3.50 Coors Light drafts and $4.50 Blue Moon drafts to hippie-clad patrons.
HIPPIEFEST
WHEN: 8 p.m. Saturday, Sept. 24
WHERE: Tropicana Atlantic City, Grand Exhibition Center, fourth floor, South Tower
HOW MUCH: Free, but must be 21 or older.
MORE INFO: Tropicana.net/HippieFest, JugglingSuns.com