50 Bites+. 50 Days. 50 Bucks!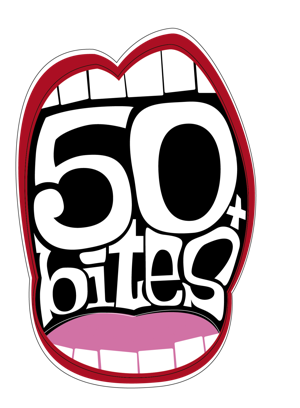 Atlantic City Weekly's 50+ Things You Have to Eat in Atlantic City
50 Bites passes are now only $30 through the end of the promotion! Order yours today!
There is an old theory started by the French that the first bite of any piece of food is the best one, and it makes sense. Think about any amazing meal you have eaten — before that first bite your brain takes you on a wild emotional ride, mixing a palpable sense of mystery with anticipation, all leading up to the moment your teeth sink in and a euphoric combination of elation and satisfaction is achieved.
Keep picturing that scenario … now imagine getting to experience it over and over for 50 days at all of the best restaurants in and around Atlantic City. Welcome to 50 Bites+, our sister publication's A.C. Weekly's annual food event.
That's right, the event you have been pining for since last December is finally back. On Oct. 12, year three of 50 Bites+ will be officially underway. It runs for 50 days. And yes, somehow, it's better than ever before.
How? Well, let's start with the bite count. The official count for 2017 is up to 65. In addition to that, there is a whole gaggle of new restaurants, so you and your lucky taste buds get to forge new ground, culinarily speaking.
Of course, not everything is new. All the things you loved about A.C. Weekly's event last year are returning — you will be able to take the city by storm, eating a bite at each of the restaurants, checking them off on your lanyard as you go. Wanna hit 20 in one day? Go for it. Use up all 65 bites and want more? Buy another pass and start your adventure all over again! And don't forget — a portion of the proceeds will go directly to The Community Food Bank of New Jersey, Southern Branch. Already $10,000 has been donated as a result of this promotion, and you can help add to that.
If one bite is not enough for you, many spots will offer deals on upgrades, too. Did you love the cheeseburger slider at McCullough's Pub? Well you can upgrade to three sliders for just $6. Crazy about Chef Kevin Cronin's creations at The Iron Room? 50 Biters can grab a full order of croquettes for just $5, along with $5 Crimson Voodoo cocktails (an original creation named for one of the Jersey Shore's greatest bands).
So, at this point you are surely wondering how you can get your hands on your very own 50 Bites+ pass. Easy — just click the Order Online Now button below to order yours today. As the event gets closer they will be available for purchase in person at The Press of Atlantic City, The Community FoodBank of South Jersey, at the offices of Longport Media and others, so stay tuned.
If you prefer to hunt for your food, we have a perfect solution. If you can find Press of A.C. Director of Entertainment Publications Scott Cronick from 10 a.m. to 10 p.m. on Wednesday, Oct. 11, as he and his merry band of gluttonous misfits travel throughout Atlantic City attempting to break the record of bites eaten in one day, you can get a pass directly from him for a special price. Think it sounds impossible to find him? Here's a hint — he will broadcast his daily radio show on 1400-AM WOND live from 4 to 6 p.m. at Golden Nugget Atlantic City.
This is the culinary event of the year. There is nothing like it. Don't miss out!
Follow Atlantic City Weekly on Facebook and Twitter for announcements!
Order Online Now!
Need more convincing?
Read our FAQ for everything you need to know about 50 Bites+. 50 Days. 50 Bucks.
For more information email scronick@pressofac.com
Mailing is $6 per order. No Refunds
Participating restaurants may charge tax.