Though the holiday is celebrated all across the nation, Martin Luther King Day has perhaps even greater significance in a town such as Atlantic City, which has always had a large and proud African American population. From the wild days of Club Harlem to the multiple hip-hop and R&B acts regularly gracing the stages of today at some of the city's largest venues, black artists have always played a big role in the nightlife and entertainment offered in Atlantic City.
And just in time for Martin Luther King Day, Atlantic City is set to offer visitors and locals alike a weekend of top notch entertainment, much of it by black artists and performers. Here are some of the big name events and acts headed our way this weekend.
Sounds of Philadelphia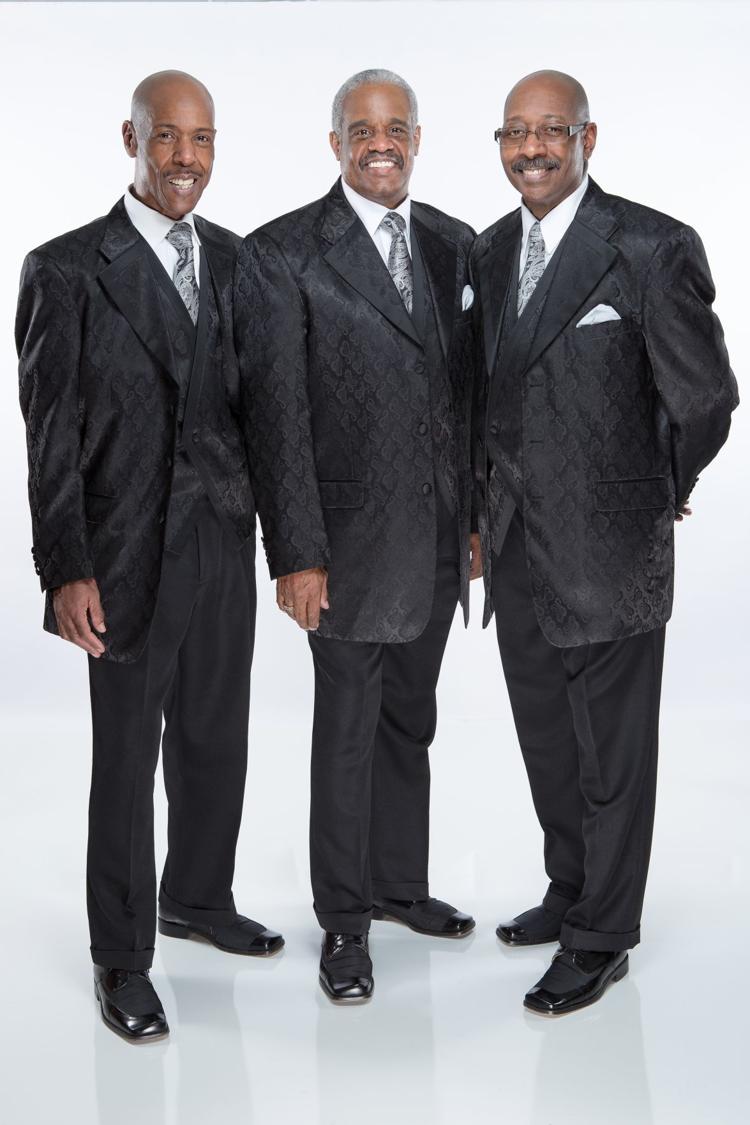 A genre dominated by the talents of black artists, Philadelphia soul is alive and well and coming to Hard Rock Hotel & Casino Atlantic City on Saturday night with a triple header of classic acts from years gone by. Russell Thompkins Jr. and the New Stylistics bring to the stage soaring falsetto vocals and hits such as "You Are Everything," "Betcha by Golly, Wow," "Break up to Make up" and "You Make Me Feel Brand New." Although Harold Melvin may no longer be with us, his music lives on with Harold Melvin's Blue Notes. The band performs the favorites "If You Don't Know Me By Now," "Bad Luck," "Wake Up Everybody" and "The Love I Lost." The Manhattans will get the crowd going with the classics "Kiss and Say Goodbye," "There's No Me Without You," "Don't Take your Love" and "Shining Star."
Little Anthony and the Imperials
Little Anthony and the Imperials first emerged in the late 1950s with their classic style of doo-wop and R&B. The group initially became known for the hits "Tears on My Pillow," and "Shimmy, Shimmy, Ko-Ko Bop" before striking gold again in the 1960s with "I'm on the Outside (Looking In)," "Goin' Out of My Head" and "Hurt So Bad." In 2009 Little Anthony and the Imperials were inducted into the Rock and Roll Hall of Fame. At 8 p.m. Saturday, Jan. 18, they come to Resorts Casino Hotel where fans can look forward to a night singing along to all of the group's biggest hits.
All Stars of Hip-Hop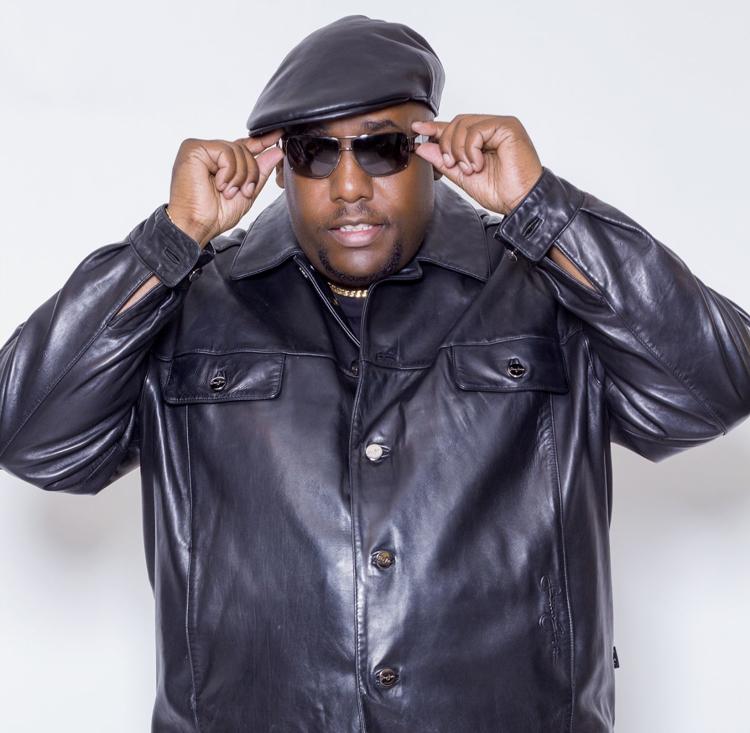 Perhaps the biggest and most star-studded event taking place in Atlantic City over Martin Luther King Day Weekend, the All Stars of Hip-Hop brings an incredible lineup of old-school rap artists to Boardwalk Hall 7 p.m. Sunday, Jan. 19, for a night like no other. And with so many folks having off on Monday for the holiday, Sunday night becomes the perfect time for a celebration of this caliber.
Now in its 10th year, this annual show transports fans back to a time when hip-hop was in its infancy. Many of the acts on the bill helped to lay the groundwork for what would eventually go on to become one of the most popular and enduring genres of music throughout the world. The bill includes KRS-One, Big Daddy Kane, MC Lyte, Slick Rick, Doug E. Fresh, Eric B. & Rakim, Kool Moe Dee, Chubb Rock, Kwame, Monie Love, Dana Dane, Special Ed, Sugar Hill Gang, Grand Master Melle Mel, Scorpio, Furious Five, Tracey Lee, Est of Three Times Dope, Schooly D and Tuff Crew.
We were lucky enough to be able to chat with the legendary Kool Moe Dee in advance of the big show.
Atlantic City Weekly: You were a part of rap music when it was in its infancy. Were you shocked to see the genre blow up when it did?
Kool Moe Dee: No, the only thing that shocked me was when it turned into a business.
ACW: When you first started rapping did you see it as a potential career or was it just a fun thing?
KMD: There was no career to have. It was just something I knew about. What took it to the next level was when I heard Grandmaster Flash and the three MCs – it wasn't the Furious Four yet. I knew at that moment at the Audobon Ballroom (in NYC) that I would be doing that for the rest of my life. I didn't know that it would be a career, I didn't know there was any money in it, I just knew that I loved what I heard and that I wanted to that.
ACW: Why did you stop making records?
KMD: I got disgusted with the business side of it. It got to the point where you start making records to try and get played on the radio, and so you start muting your voice to make sure you are saying things that are either politically correct or publicly popular, even if it doesn't go along with your principals. So in that sense, I always felt that we were in a trap. We were being manipulated into our own (professional) death. And if I can't use the vehicle that I love to speak on that and that have the record company back my vision or my view, then it's not worth it. When they even suggested that I make a gangsta rap album I knew the writing was on the wall. Because if they have the money, they are going to promote what they want to promote. And I knew I was going to wind up literally blacklisted if I start to open up and say the things I want to say. So I kinda just took it on the chin and decided to go away quietly.
ACW: You had a pretty famous rivalry with LL Cool J back in the day. Is everything cool with you guys now?
KMD: Yeah definitely. I saw him when he started the Rock the Bells campaign. I flew out, we shook hands and took pictures together and everything. On a personal level I always thought I was the better MC. I did think he made great records, and if you look at it career for career, he was the bigger artist career wise, but the battle was about my skill set vs. your skill set. I once heard somebody from his camp saying that I was trying to take food off his plate. That was never my intent. And if I genuinely thought that was the outcome, it wouldn't have lasted more than one record, if any. But I've always been cool with him truthfully.
What was very frustrating with the rivalry with LL was that they (the record labels) were trying to capitalize on it and turn it into something that it wasn't. I'm like 'no, you are making it like I hate this guy' and that was not the case! I'm just saying I'm a better MC. But they wanted to make it all about blood and guts and I didn't want that.
ACW: What is the backstage scene like at the All Stars of Hip Hop?
KMD: It's very family reunion-ish. I think what is very underestimated and under-appreciated in hip hop is the genuine level of camaraderie and the level of love and respect that we have for each other collectively as artists. For me, I'm a classic OG to the 10th power. I come early, I see everybody, I watch the beginning of the show and I stay until the end. I don't care when I get on or off. I've never approached it as solely a career. I study MCs today like a boxer would study fight tapes.