Most 15th birthday parties are marked by brace-faced smiles, hair styles that will be regrettable in a few years and probably a few awkwardly public fights with one's parents.
Fortunately, Borgata Hotel Casino & Spa, which celebrates its 15th birthday this month, isn't a hormonal teenager. Instead it's a mature and elegant A.C. landmark, that has been setting the standard since it opened in 2003.
All summer long The Deck at Golden Nugget will host themed nights every day of the week. The…
For the past 15 years, Borgata has remained a leader in the A.C. market, booking the biggest headliners, collaborating with the best chefs and offering one of the most stylish nights A.C. has to offer. True to form, it will celebrate its 15th birthday with a slew of celebrity appearances and events.
We spoke with Mike Woodside, vice president of marketing for Borgata Hotel Casino & Spa for the past 15 years, about how Borgata has managed to coast above the often turbulent atmosphere of A.C., as it throws one of the most epic summer the city has ever seen.
Atlantic City Weekly: How have you seen Borgata grown and change since its opening 15 years ago?
Mike Woodside: Borgata has grown and evolved significantly since igniting Atlantic City's revival with its 2003 opening as the first new property in 13 years. From our 2006 expansion, adding restaurants by celebrity chefs Bobby Flay and Wolfgang Puck along with the largest poker room in Atlantic City, to the 2008 debut of The Water Club at Borgata, to 2012's $50 million room redesign, to 2016 bringing a brand new nightlife experience (Premier), a new fine dining concept (Angeline by Michael Symon), 25,000 square feet of meeting and convention space (Central Conference Center) and a spectacular brand new outdoor pool; development is, and will continue to be, a pillar of Borgata's continued evolution and success.
ACW: Is there anything you couldn't have imagined Borgata would have 15 years ago, that today is a reality?
MW:We are extremely excited in the recent approval of regulated sports wagering legislation in the state of New Jersey, which allowed Borgata to become the first Atlantic City casino to accept a sports bet with basketball legend Julius Erving placing the first wager. As the only Atlantic City casino with an existing race book, Borgata was uniquely prepared to begin operations quickly, adding to the many innovative "firsts" we've accomplished throughout our first 15 years in Atlantic City.
ACW: How often are you sitting down with your team to think up the next big thing for Borgata?
MW: We have an amazing group of brilliant and creative team members who are always on the forefront of new and innovative initiatives.
ACW: A lot of big names in the entertainment world come to Borgata. How does Borgata consistently book arguably the best acts in the city?
MW: Entertainment has been a pillar of Borgata's success since the beginning and continues throughout our 15th birthday with artists such as Britney Spears, Cher, Stevie Wonder, Barry Manilow, Halsey, Camila Cabello, Kings of Leon and more. We are proud to have brought to the city some of the most renown names in entertainment; from legends like The Rolling Stones, The Who, Eric Clapton, David Bowie and Sting to Mariah Carey, Pearl Jam, Jay-Z, Florence + The Machine, Rihanna and more. Add to that the comedic stars that have graced the Event Center or Music Box stage — Jerry Seinfeld, Sebastian Maniscalco, Chris Rock, Dave Chappelle, Jimmy Fallon, Kevin James and Joan Rivers — just to name a few, and you can see why Borgata is synonymous with world-class entertainment on the East Coast.
ACW: Borgata's dining scene, as well, has some of the biggest names in the culinary world. Why do you think these great chefs want to work with Borgata?
MW: From Day One Borgata has been committed to introducing diverse, innovative and world-class dining experiences to Atlantic City. We have made it a point to present a wide array of restaurants and world-renowned chefs under one roof, including culinary legends Wolfgang Puck (Wolfgang Puck American Grille), Bobby Flay (Bobby Flay Steak), Michael Symon (Angeline), Michael Schulson (Izakaya), Geoffrey Zakarian (The Water Club at Borgata) and restaurateurs Greg and Marc Sherry (Old Homestead Steak House). Along with an extensive wine collection of over 40,000 vintages, Borgata offers guests a one-of-a-kind culinary experience on the East Coast.
The Palm in Tropicana will host a Benziger Wine dinner created by Executive Chef Ron Reid 7 …
ACW: It seems with Borgata, it's not quantity that matters — it's quality. Does that play into your mindset at all?
MW: The ability to offer our customers a quality product is absolutely paramount to them having an unforgettable experience. We invest an average of $10 million per year of capital expenditure on maintaining and upgrading our resort product so that every time you walk through our doors Borgata feels immersive and engaging.
ACW: Borgata has been a leader in the A.C. market essentially since it opened. What do you think is the key to remaining ahead of the curve when it comes to entertainment and resort offerings?
MW: Borgata celebrating 15 years of success is a testament to the remarkable team members who work tirelessly to ensure that every guest has a memorable travel experience. As Atlantic City's market-leading destination, we relish the opportunity to be at the forefront of innovation and development. Additionally, we recognize the great responsibility we are afforded and embrace the ability to give back to our community through a variety of philanthropic initiatives.
ACW: What can we expect from Borgata in the future?
MW: Borgata has never been the type of company that rests on our laurels. The constant reinvention of our business has been a core principle since entering the market in 2003, and we are pleased to continue pushing the envelope and developing the type of exciting and engaging product that our customers have come to anticipate and expect.
The birthday party
Borgata's celebration isn't all talk and look-backs. In fact, they're hosting
celebrations all summer, with performances by megastars scattered throughout the season to keep the party going. Here's a look at what's coming this weekend and beyond:
Friday
With two seatings at 5:30 and 8:30 p.m. Friday, July 6, the 15 year celebration at Old Homestead will bring founding restaurateurs Greg and Marc Sherry to the resort to wine and dine guests in style. Executive Chef Romeo DiBona will prepare a prix-fixe menu with multiple courses paired with fine wines. Tickets are $150.
To honor their years with Borgata, Old Homestead will present a concert every "fanilow" can get behind. The legendary crooner Barry Manilow will perform 8 p.m. Friday and Saturday, June 6 and 7, at the Event Center. Expect all his greatest hits to be performed, including "Copacabana," "I Write the Songs" and "Can't Smile Without You." Tickets are $109, $149 and $249.
Friday's party will rage into the night, with a performance by rapper and former Kylie Jenner beau Tyga at Premier Nightclub (FYI: Thursday's party will feature Alex Sensation). Doors open at 11 p.m. Cover is $30.
Saturday
On Saturday, July 7, the festivities begin at 11 a.m. with the Borgata Birthday Bash at the Surface Parking Lot. It will be hosted by Iron Chefs Michael Symon and Geoffrey Zakarian and will feature games, a photo booth, dunk tank, music by Lost in Paris and carnival-style food. This is a family event; tickets are $5.
Experience the wonder of a Michale Carbonaro show at the Music Box 4 and 8 p.m. Saturday, July 7. Carbonaro is an actor, magician and improv artist, known for his series "The Carbonaro Effect" on TruTV, and his live show will featured incredible close-up magic. Tickets are $35 and $39.
Head to Premier at 10 p.m. on Saturday for a party hosted by RL Grime.
Beyond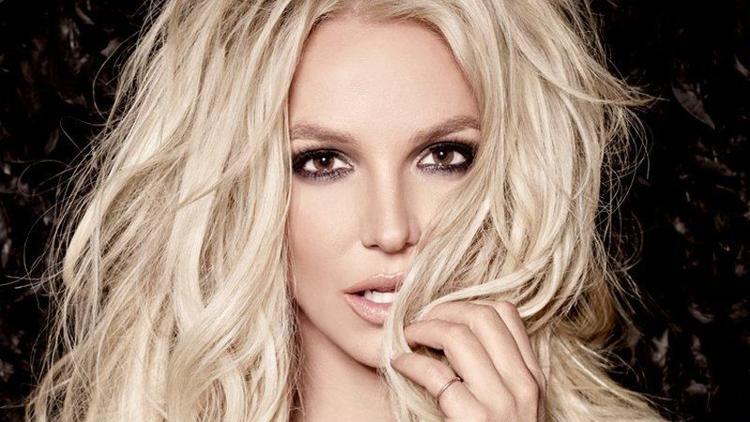 Britney Spears will head to Borgata with her Piece of Me Tour 8 p.m. July 19, 20 and 21. Spears has sold over 100 million records worldwide and is the darling of every child of the '90s who belted out "Hit, Me, Baby One More Time" on repeat. Tickets are sold out.
If you don't know Camila Cabello's name, you certainly know her break-out song "Havana." Cabello will get the crowd "Ooh, na, na-ing" to her tunes 8 p.m. July 30. Tickets are $59.
Izakaya will celebrate its 10th year with Borgata during a signature dinner 6 and 9 p.m. Friday, Aug. 3, featuring Japanese barbecue, sushi and other unique comfort foods. Chef Michael Schulson will be there to curate the dinner. Price is $100.
Another dining event will occur 7 p.m. Saturday, Aug. 11, at The Water Club Outdoor Pool. Famed Chef Wolfgang Puck will prepare a summer sunset dinner of Pan-Asian BBQ. Tickets are $89.
Cher. Need we say more? The diva will make a highly anticipated visit to Borgata for the first time 8 p.m. Aug. 17 and 18. Tickets are sold out.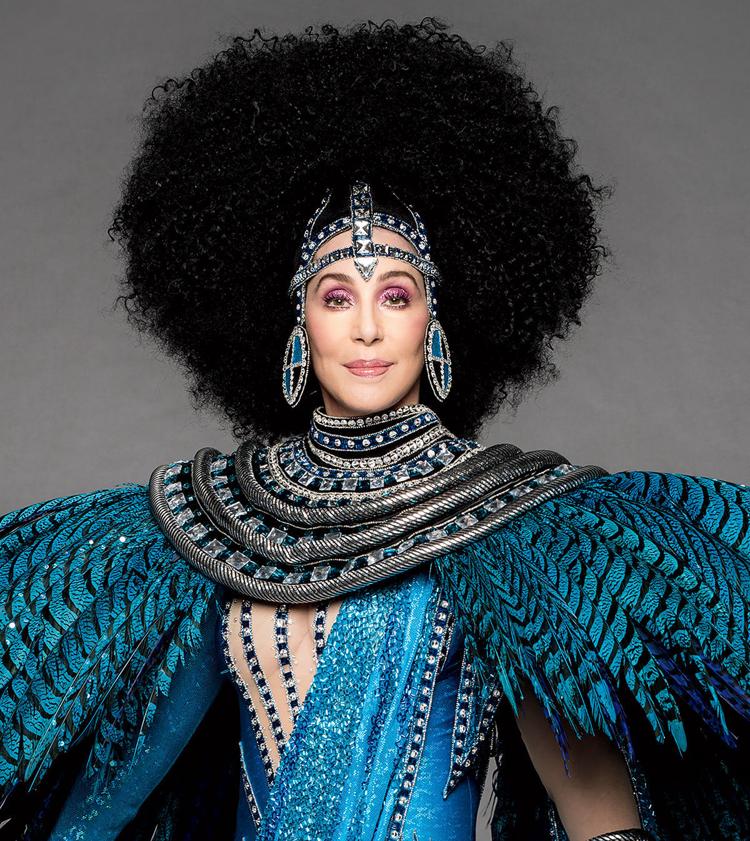 Another music legend heads to Borgata 8 p.m. Aug. 25 and 26, when Stevie Wonder brings his "Song Party" to the Event Center. Tickets to what will undoubtedly be an unforgettable night are $195, $295 and $395.
Borgata's OUT programming continues as part of its birthday celebration 8 p.m. Sept 1. "RuPaul's Drag Race All-Stars" winner Trixie Mattel will serve as emcee, while "It's Raining Men" singer Marsha Walsh will also sashay to Borgata. Ticket prices TBA.
The big shots play here
With amazing venues such as The Event Center and the Music Box Theater, Borgata has managed to consistently bring in some of the top names in entertainment. Below are some of the most memorable shows they have hosted since opening.
  1.  David Bowie (2004)
  2.   Lady Gaga & Tony Bennett (together) 2015)
  3.   Jay-Z (2010)
  4.   Pearl Jam (peep our timeline, Eddie wrote a song while staying in the hotel) 2005
  5.   Red Hot Chili Peppers (2005)
  6.   Carlos Santana (2014, 2017)
  7.   Joan Rivers (multiple dates)
  8.   Chris Rock (multiple dates)
  9.   Jerry Seinfeld (multiple dates)
10.   The Who (2006)
11.   Rihanna (2011)
12.  The Killers (Multiple dates)
13.   Depeche Mode (2005, 2009)
14.   Mariah Carey (2010)
15.   Mary J Blige (multiple dates)
And they tend to hang out here too…
Borgata's live venues certainly attract the big name stars for performances, but it seems that even when they are not "officially booked" celebs like to party at the resort. Some of the famous faces that have been spotted here include Bruce Willis who was seen hanging out at B Bar and Jimmy Fallon who stayed at The Water Club and was spotted at Gypsy Bar. Both Mariah Carey and Gwen Stefani popped in at the former mur.mur, Madonna and Barbra Streisand each have stayed on property as did the entire cast of "The Sopranos" when they were here shooting an episode of the show. Most recently, Hollywood couple Nick Jonas and Priyanka Chopra stayed at Borgata while in town for a friend's wedding.
Fun facts
Think you know all there is to know about Borgata?
Here are 15 fun facts that you might not have known.
• The word Borgata is Italian for "little village."
• Borgata was the first casino in the country to introduce coinless slot machines.
• Both Borgata and The Water Club are AAA Four Diamond hotels.
• In-house Executive Pastry Chef Thaddeus DuBois formerly served as  Executive Pastry Chef to President George W. Bush and First Lady Laura Bush in The White House.
• Although there are five celebrity chefs with Borgata restaurants, only three are Iron Chefs — Bobby Flay, Geoffrey Zakarian and Michael Symon.
• More than 15 Dale Chihuhly glass sculptures are on display throughout Borgata and The Water Club.
• Borgata's Poker Room is the largest in Atlantic City with more than 75 tables.
• Borgata is home to Atlantic City's only Racebook.
• More than 35,000 bottles of wine are on property at any given time.
• On average, 3,500 to 5,000 people pass through Borgata every day.
• In 2016 and 2017, Borgata scored 100% on The Human Rights Campaign's
Corporate Equality Index, making it one of the country's "Best Places to Work for LGBT Equality."
• Looking to take a dip? There are a total of seven heated indoor and outdoor pools between Borgata and The Water Club.
• In 2016, Borgata announced more than $50M in property developments, including the spring and summer openings of Premier Nightclub, The Marketplace Eatery, and Borgata Beer Garden & Outdoor Pool, as well as the upcoming 2017 debuts of Angeline by Michael Symon and Central Conference Center.
• Borgata has maintained its market-leading position in Atlantic City since its 2003 debut.
• Thirsty? 1.6 million bottles of wine have been opened on property since opening day.
Daylife kicks off at HQ2
The daylife party at HQ2 at the Ocean Resort Casino was in full swing Saturday, June 29.