Friday, July 19
FOGHAT
RESORTS 9 P.M. // $35, $45, $55
WHAT TO EXPECT: British rock band Foghat released its debut album in 1971 and immediately hit the charts with "I Just Want to Make Love to You." The band gained momentum throughout the decade, releasing several hit albums including 1977's double platinum "Foghat Live." Foghat's signature song "Slow Ride" was a hit in 1975. Original drummer Roger Earl along with longtime bassist Craig MacGregor anchor down the rhythm section of the current lineup, while singer/guitarist Charlie Huhn and lead guitarist Bryan Basett round out the group. Fans will get to hear all of the hits such as "Slow Ride," "I Just Want to Make Love to You," "Honey Hush," "Drivin' Wheel" and "Stone Blue" on Friday night.
Thursday and Friday, July 18-19
KATE FLANNERY
DANTE HALL 8 P.M. // $30, $45
WHAT TO EXPECT: Despite being best known for playing the role of "Meredith" on the hit NBC comedy "The Office," Kate Flannery is not only a talented actress, but a top-notch singer as well. She was a member of the New York City-based band Mono Puff during the 1990s and was also a featured performer on Jane Lynch's "A Swingin' Little Christmas." Flannery joins Dave Damiani & The No Vacancy Orchestra at Dante Hall for two shows on Thursday and Friday as part of the 2019 Ducktown Summer Festival.
DanteHallStockton.com, DaveDamiani.com
Friday and Saturday, July 19-20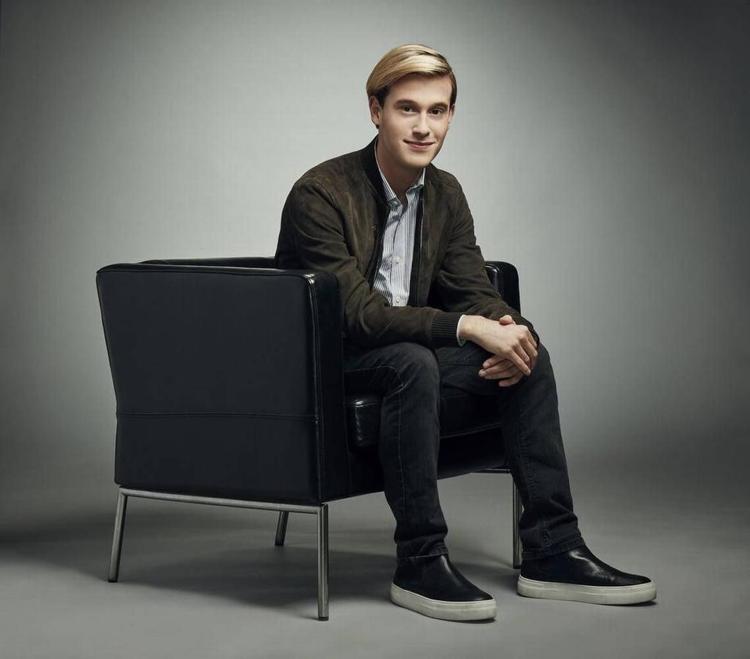 TYLER HENRY - THE HOLLYWOOD MEDIUM
BORGATA // 9 P.M. // $69, $89
WHAT TO EXPECT: Tyler Henry is a 23-year old clairvoyant medium from California with an apparent ability to provide specific detail-oriented accounts which have aided medical professionals and law enforcement in missing person cases. Through his workshops, lectures and readings, his goal is to aid in the grief process and provide validation and closure to people dealing with the loss of a loved one. Those who are curious can find out for themselves this weekend when Henry comes to Borgata Hotel Casino & Spa.
TylerHenryHollywoodMedium.com, TheBorgata.com
Saturday, July 20
MARY J. BLIGE
HARD ROCK 8 P.M. // SOLD OUT
WHAT TO EXPECT: Mary J. Blige, "The Queen of Hip-Hop Soul" returns to Atlantic City on Saturday for a sold-out concert at Hard Rock Hotel & Casino Atlantic City. A recent winner of a BET Lifetime Achievement Award, the singer helped to pave the way for a younger generation of female artists who combined R&B, soul and hip-hop along with street sensibilities and sophistication. A Mary J. Blige concert is known for featuring hits spanning more than 20 years along with spectacular choreography and pyrotechnics. Recent set lists have included songs such as "Family Affair," "Real Love," "No More Drama," "Changes I've Been Going Through" "Midnight Drive" and "Just Fine."
MJBlige.com, HardRockHotels.com/atlantic-city
LITTLE ANTHONY & THE IMPERIALS
GOLDEN NUGGET 9 P.M. // $25, $35
WHAT TO EXPECT: It's been 60 years since Little Anthony and the Imperials first emerged from Brooklyn with a classic style of doo wop and R&B. The group initially became known for the hits "Tears on My Pillow," and "Shimmy, Shimmy, Ko-Ko Bop." Then during the 1960s struck gold again with "I'm on the Outside (Looking In)," "Goin' Out of My Head" and "Hurt So Bad." Fans can look forward to hearing all of these and lots more Saturday night.
LittleAnthonyAndTheImperials.org, GoldenNugget.com/atlantic-city
GODSMACK
OCEAN CASINO RESORT 8 P.M. // $50.50, $60.50
WHAT TO EXPECT: Formed in Massachusetts in 1995 by front man Sully Erna, Godsmack went on to great success with three consecutive No. 1 albums ("Faceless," "IV" and "The Oracle"). Their dark, driving sound fit right in with the post-grunge music of the time period and Godsmack quickly became touring favorites. The band has continued to make new music as well as play live and on Saturday they will perform at the Ocean Casino Resort. Recent set lists have included favorites such as "Whatever," "Keep Away," "Voodoo," "Awake" and "I Stand Alone" along with more recent material such as "When Legends Rise" and "Bulletproof."
SARAH SILVERMAN & FRIENDS
BORGATA 7 P.M. // $49, $59, $69
WHAT TO EXPECT: Sarah Silverman is one of those comedians who has managed to do it all throughout her career, but has still managed to remain true to herself and her unique talents. Her satirical approach and willingness to tackle controversial subjects has always kept her on the cutting edge. Silverman is a comic's comic who has garnered the respect of both her peers and critics. On Saturday she brings her hilarious act to the stage at Borgata Hotel Casino & Spa and no one who attends is likely to be disappointed.
Sunday, July 21
AFL FOOTBALL: ATLANTIC CITY BLACKJACKS VS. BALTIMORE BRIGADE
BOARDWALK HALL // 4 P.M. SUNDAY, JULY 21; $10, $15, $20, $25, $30, $35, $55
WHAT TO EXPECT: As to be expected with any first year franchise, the inaugural season of the AFL's Atlantic City Blackjacks has been challenging at times. A couple of the bright spots however were two victories over the Baltimore Brigade, and on Sunday the two teams will face off one last time in the final game of the season at Boardwalk Hall. Fans won't want to miss the chance to cheer on the Blackjacks as they attempt to go into the offseason on a high note with a victory.
ACBlackjacks.com, BoardwalkHall.com
Various dates and times through September 1
LEGENDS IN CONCERT
HARRAHS // VARIOUS TIMES
WHAT TO EXPECT: Legends in Concert began in Las Vegas in the 1980s and has been running strong ever since as the world's most successful tribute show. With a constantly revolving cast, Legends has presented tributes to hundreds of different performers in every genre from rock and pop to R&B, hip hop and soul. This current run of shows at Harrah's features tributes to artists such as Bruno Mars, Donna Summer, George Michael, David Bowie and Aretha Franklin.
Thursday through Sunday, July 18-21
JERSEY BOYS
HARD ROCK 2 P.M. // $39, $59, $79
WHAT TO EXPECT: What began as a Broadway sensation has now hit the road for the rest of the world to see. "Jersey Boys" tells the story of Frankie Valli and the Four Seasons and their remarkable journey from singing on street corners to landing on the top of the pop charts and eventually landing in the Rock and Roll Hall of Fame. Fans will get a chance to sing along to the classics "Sherry," "Walk Like a Man," Can't Take My Eyes Off You," "Big Girls Don't Cry" and "December, 1963 (Oh, What a Night)." Anyone who missed their chance to see the show on Broadway will definitely want to head to the Hard Rock Hotel & Casino to see "Jersey Boys."
JerseyBoysInfo.com, HardRockHotels.com/atlantic-city
Varioius dates and times through July 31
BEST OF BROADWAY FEATURING THE SHARPE FAMILY SINGERS
RESORTS // $25
WHAT TO EXPECT: The Sharpe Family Singers is comprised of husband and wife Ron Sharpe and Barbara Russell as well as daughter Samantha, sons Logan, Aidan and Connor. Russell and Sharpe originally met as part of the cast of Broadway's "Les Miserables," and the couple brings this love of the theater and its music to the "Best of Broadway" show. Concertgoers will get a chance to hear all their favorite show tunes performed to perfection by the Sharpe Family Singers.