At the age of 23 violinist Esther Yoo has already accomplished what few will achieve in their entire lives. A laundry list of accomplishments, among them being the youngest prizewinner of the 10th International Sibelius Violin Competition at age 16, being named a New Generation Artist by BBC Radio 3 and taking up residencies with the Royal Philharmonic Orchestra and the Cambridge Corn Exchange, footnote her name any time she makes an appearance.
Readers of Casino Player magazine named Borgata Hotel Casino & Spa 2017's Best Overall G…
Yoo spends much of her time flying around the world, gracing orchestras with her talent, and though she has been based Europe for most of her life, Yoo actually hails from New Jersey. She will return to her birth state for a special performance of Tchaikovksy's Violin Concerto, to be performed 8 p.m. Saturday, Oct. 21, at the Landis Theater and 2 p.m. Sunday, Oct. 22, at the Stockton Performing Arts Center with the Bay Atlantic Symphony.
The prodigy
Yoo's musical life began by plunking out notes on the piano when she was 4 years old. A year later she switched to the instrument that would soon become her life: the violin.
"I think I always knew I wanted to make a career out of music. Music is a big part of my life," Yoo explains. "I was a kid who grew up surrounded by the arts. I was always very inspired by it and felt very close to it. When I moved to Europe when I was 6 years old, I felt how integrated music is in European society and culture. So as I grew up in Europe, I felt even closer to music."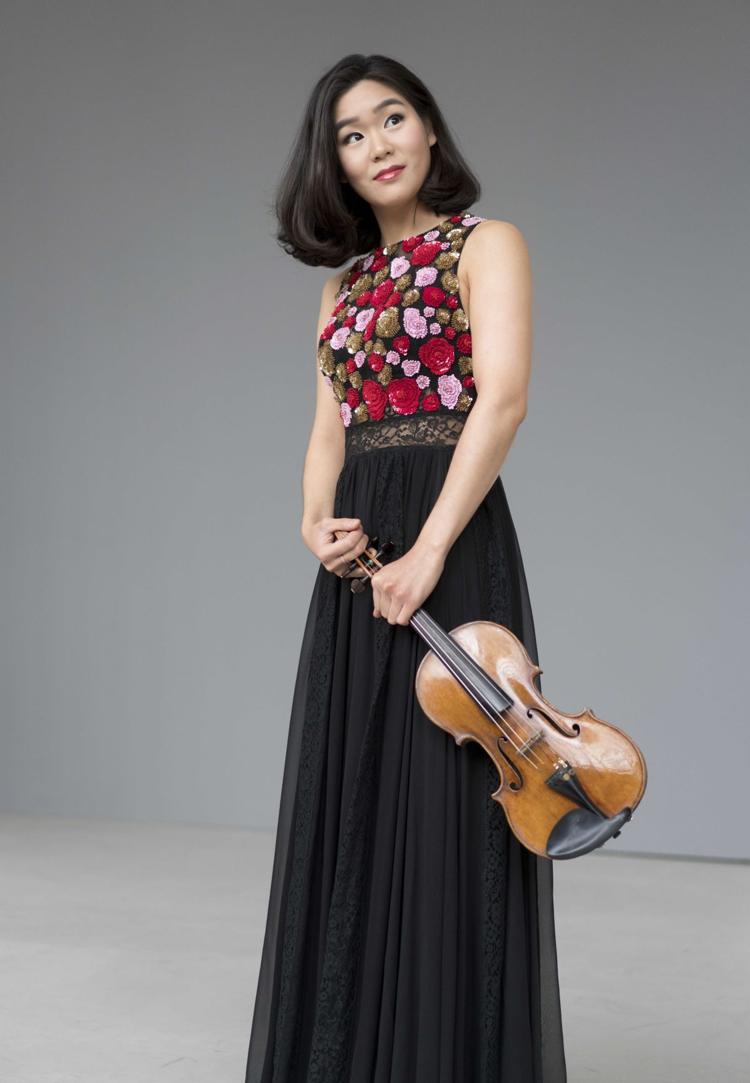 Yoo's move overseas does seem to be a work of providence. Her family initially relocated to Brussels because of her father's job, with every intention to move back to the states. However, by the time their tenure in Brussels was over, Yoo had already begun to show prodigious talent on the violin — her preternatural musical skill and precision garnering her accolades and acclaim.
To see Yoo play is to witness a feat of passion. Eyes closed with trance-like concentration, Yoo gracefully glides her bow over the strings, producing a seemingly incongruous amount of notes.
The Absecon Lighthouse, the state's tallest lighthouse, is hosting its annual "Luscious Liba…
"Often times, I'm very much completely absorbed with the music making. I'm very focused on the sound that I'm producing, that my colleagues are making, and adapting to musical intentions and colors right there on stage," she says. "There's a really good connection there. A lot of spontaneous things happen musically (when you're playing live), beyond what was rehearsed, and those are the most special moments. That's when it's magic."
The composer
Of late, much of Yoo's work has been dedicated to playing the works of Pyotr Ilyich Tchaikovsky. Her second album, released just this past spring, was centered around Tchaikovsky's Violin Concerto, a piece of music she will take on again at her concert with the Bay Atlantic Symphony, led by Musical Director Jed Gaylin.
As Tchaikovsky is best known for works like "The Nutcracker" and "Swan Lake," it's so surprise that Yoo's connection to him goes back to another form of art: ballet.
"Tchaikovsky has always had a special connection to me. He's one of those composers well known for his beautiful ballet music," she says. "And from the time that I was a kid, I used to take dance and I did ballet for several years. When I was about 7 years old I went to Moscow for the first time, and my mom took me to the Bolshoi Theatre to see 'Swan Lake.' I was really inspired by that. Ever since that, Tchaikovsky has had a significant influence in my life."
The orchestra
Her performance with the Bay Atlantic Symphony marks Yoo's first performance in her home state since she was a toddler.
"I'm very much looking forward to the concert. I was born in New Jersey, so it's my first homecoming," she says. "I've played in New York, but I haven't played in New Jersey since I started my career. I've heard a lot of great things about the orchestra, and I'm happy to be taking the concerto there."
Previously Yoo worked on Tchaikovsky's concerto with the Royal Philharmonic Orchestra, but she looks forward to see what the Bay Atlantic Symphony will bring to the piece — what she calls the "beauty" of collaborating with an orchestra.
"It's always a fresh feeling when you meet a new orchestra. There's this anticipation of getting to know how they work and what their style of playing is, but that's the great part of collaboration," Yoo says. "I think every orchestra has a very unique character and sound, and it's a pleasure as a musician to be able to work with so many different orchestras around the world. Playing with every orchestra is a different experience. That's the beauty to be able to play with so many orchestras."
Brody Jenner and DJ Devin Lucien hit The Pool
Reality-star-turned-DJ Brody Jenner, along with DJ Devin Lucien, performed a set at The Pool After Dark on Saturday.
Photo: Tom Briglia