Friday, FEBRUARY 7
FLASHBACK FRIDAYS WITH WANTED DOA (BON JOVI TRIBUTE)
GOLDEN NUGGET // 9 P.M. FREE
WHAT TO EXPECT: It will be a Jersey-style flashback on Friday when the Bon Jovi tribute band Wanted DOA brings their exciting show to Golden Nugget. By replicating the music accurately and bringing the right vibe, the band has made it their mission to recreate the positive message of hope that fans feel at an actual Bon Jovi concert. Wanted DOA will perform the anthems "Living on a Prayer," "You Give Love a Bad Name" and "Wanted Dead or Alive" along with plenty of other hits such as "Bad Medicine," "Runaway," "It's My Life," "I'll Be There For You" and "Who Says You Can't go Home."
WantedDOA.com, GoldenNugget.com/atlantic-city
PIFF THE MAGIC DRAGON
BORGATA // 9 P.M. FRIDAY, FEB. 7; $29
WHAT TO EXPECT: A highly original and unique performer, British comedian John van der Put created the persona of Piff the Magic Dragon in 2008. Ever since, he has had enormous success competing on "America's Got Talent" and appearing on "Penn & Teller: Fool Us." Unlike your run of the mill show business veterans, Piff dresses in an absurd green dragon costume and is accompanied by his dog sidekick Mr. Piffles. Despite the garb, Piff hits the stage with swagger and attitude and quickly launches into impressive card tricks, illusions and hilarious interactions with audience members on stage.
PiffTheMagicDragon.com, TheBorgata.com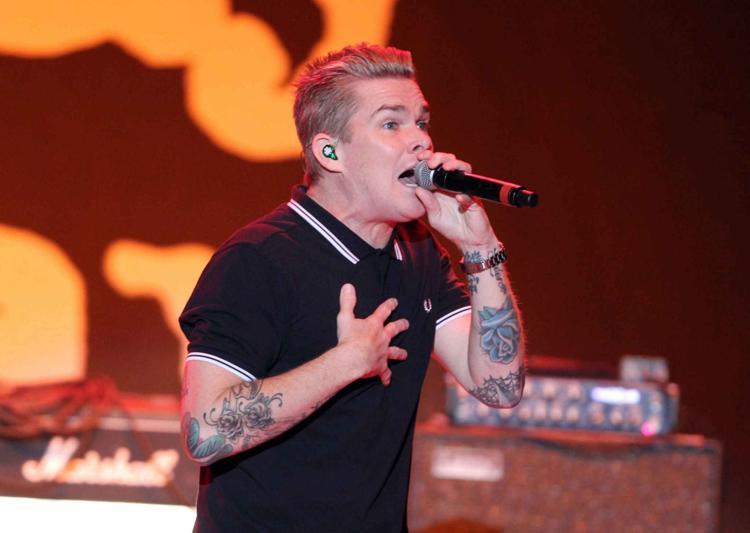 SUGAR RAY
HARD ROCK // 8 P.M. FRIDAY, FEB. 7; $34, $44
WHAT TO EXPECT: With their cool California sound and pin-up front man Mark McGrath, Sugar Ray exploded onto the scene in 1997 with their hit single "Fly" off of their sophomore album "Floored." Although some critics believed the band would be the next one hit wonder, Sugar Ray managed to follow up its success with their third album "14:59" which went triple platinum and featured the hit singles "Every Morning," "Someday" and "Falls Apart." The band's 2001 self-titled album debuted at number six on the charts and featured the hit single "When it's Over." It's been over 20 years since they made it big and Sugar Ray is still at it. They'll perform all their favorites Friday night at Hard Rock.
SugarRay.com, HardRockHotels.com
MULTIPLE DATES AND TIMES, THROUGH FEBRUARY 27
MICHAEL MCGEEHAN
RESORTS // $15
WHAT TO EXPECT: Singer Michael McGeehan has been a fixture at Resorts Casino Hotel in recent years and he returns once again for another residency. Over the course of his career, he's recorded seven albums featuring some originals as well as plenty of covers. McGeehan's past live shows include a mixture of standards, early rock 'n' roll and pop music. He's known for getting the audience involved and hamming it up as only he can. For this current residency McGeehan is putting an emphasis on the music of the 1950s and will perform hits by Frank Sinatra, Bobby Darin, Johnny Mathis and Elvis Presley.
MichaelMcGeehanMusic.com, ResortsAC.com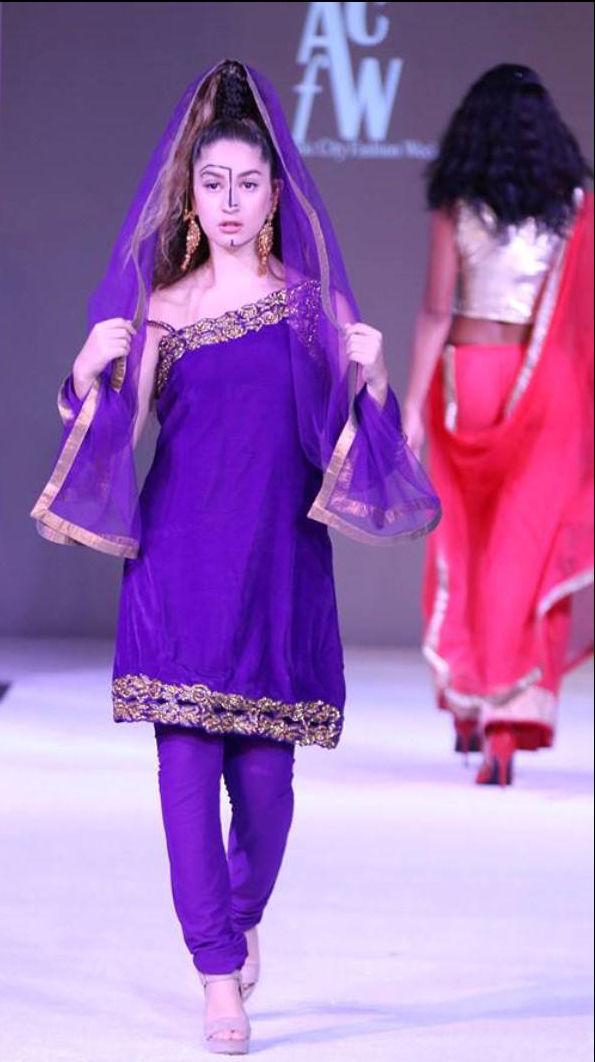 THURSDAY THROUGH SUNDAY FEBRUAY 6-8
ATLANTIC CITY FASHION WEEK, SEASON 16
SHOWBOAT // $60
WHAT TO EXPECT: Striking a pose on the runway in America's Playground began in 2011 and has become a tradition ever since. Atlantic City Fashion Week is back in town with its 16th season, and as always, it will be a glamorous affair packed with seminars, celebrity appearances, retail events and industry parties. The fun kicks off on Thursday at the Showboat Hotel with the Student Showcase, comprised of students and first-time designers. The event also features "Project Runway" alum Jennifer Diedritch and Nicholas Putvinski. On Friday the Ready to Wear designers event features high-end designers while Saturday's event includes an international lineup of Avant Garde and Couture designers. The finale on Saturday will also feature appearances by Wilbert Wil Hart of the Delfonics as well as Miss New Jersey Teen USA Jaelynn Polanco.
AtlanticCityFashionWeek.com, ShowBoatHotelAC.com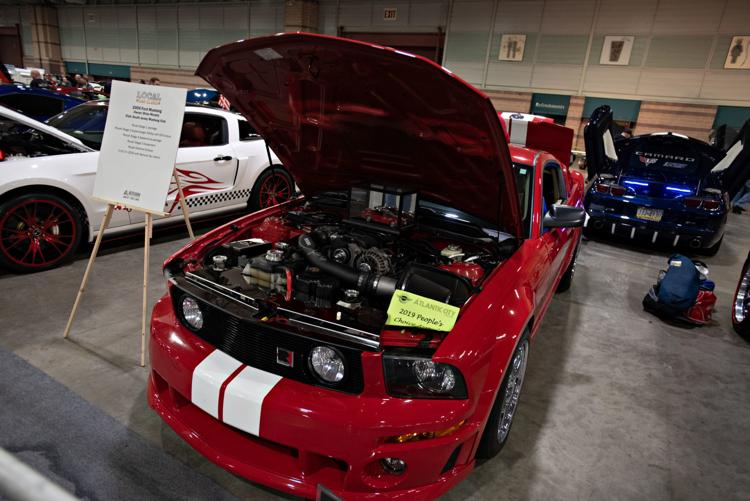 FRIDAY THROUGH SUNDAY, FEBRUARY 7-9
47TH ANNUAL ATLANTIC CITY AUCTION & CAR SHOW
CONVENTION CENTER AND SHOWBOAT // $20, $25
WHAT TO EXPECT: Car enthusiasts won't want to miss the 47th Annual Atlantic City Auction & Car Show. The weekend-long event includes the "Car Corral" where patrons can negotiate directly with sellers, the exciting live auction and a flea market featuring car parts, tools, apparel and memorabilia. The Invitational Car Show is a must-see with its collection of vehicles that were once part of the automotive counter-culture. New this year is the Deuce's Wild Competition Car Show which features 40 one-of-a-kind automobiles and $8,500 in cash prizes up for grabs. The Joker's Wild Car Show rounds out a weekend jam-packed with events.
GPKAuctions.com, ShowBoatHotelAC.com
SATURDAY, fEBRUARY 8
DANCE ACROSS AMERICA: STUDIO '94 TOUR
TROPICANA // 8 P.M. $30, $40, $50
WHAT TO EXPECT: Some of the greatest dance acts of the 1990s will converge on the Tropicana Saturday night as part of the Dance Across America: Studio '94 Tour. The lineup includes CeCe Peniston, C+C Music Factory, Robin S, Quad City DJ's, Crystal Waters and Reel 2 Real featuring the Mad Stuntman. Those in attendance will feel like they are back in the clubs and back in time 26 years as they sweat the night away dancing to their favorite hits of the era such as "Gonna Make You Sweat," "Finally," "We Got a Love Thang," "Things that Make You Go Hmmm…," "Keep on Walkin'," "C'mon Ride the Train," "Whoot, There it is," "Tootsie Roll," "Space Jam," "Show Me Love," "Gypsy Woman" and "I Like to Move it."
DEMETRI MARTIN
HARD ROCK // 8 P.M. $29, $39, $49
WHAT TO EXPECT: Demetri Martin is a standup comedian, actor and writer who is best known for his work on "The Daily Show" and his own Comedy Central Show "Important Things with Demetri Martin." The New York City native has done a little bit of everything in comedy from writing to television to film, but as a stand-up, Martin has a style that is all his own. One-liners, drawings and music are all part of the act and Martin is the type of comic who prefers a more rapid fire approach than the long meandering story-telling approach employed by some other comics. Fans won't want to miss him when he performs at Hard Rock on Saturday.
DemetriMartin.com, HardRockHotels.com
WAEL KFOURY
RESORTS // 9 P.M. SATURDAY, FEB. 8; $175, $225
WHAT TO EXPECT: Move over Elvis, there's a new king in town and his name is Wael Kfoury. Known as "The King of Romance, this Lebanese singer has been a star of Arabic music since the mid-1990s. The former college music teacher turned singer/songwriter is known for his ballads and beautiful singing style as well as for having reached the Top 10 with his very first single "Ma Wa'adtak bi Njoum el Leyl." Kfoury has released 16 albums over the course of his career and on Saturday night will hit the stage at Resorts Casino Hotel for a performance that is sure to bring out his fans in droves.
PATTON OSWALT
BORGATA // 9 P.M. $55, $55
WHAT TO EXPECT: Comedian and actor Patton Oswalt is perhaps best known for portraying Doug Heffernan's quirky buddy Spence Olchin for nine seasons on the CBS sitcom "King of Queens." He's also starred in "Agents of S.H.I.E.L.D." and was the voice of Remy in the animated film "Ratatouille." As great as he's been in these roles, some would argue that his best work is done on stage in front of a live audience where his self-deprecating, neurotic, everyman persona plays well with all types of audiences. On Saturday he'll bring down the house at Borgata Hotel Casino & Spa when he makes a stop on his "I Love Everything" tour.
PattonOswalt.com, TheBorgata.com
IL VOLO: THE BEST OF 10 YEARS
BORGATA // 7 P.M. SATURDAY, FEB. 8; $59, $69, $79, $99
WHAT TO EXPECT: Consisting of members Piero Barone, Ignazio Boschetto and Gianluca Ginoble, Il Volo is an Italian pop opera trio which was formed in 2009. The singers met on the Italian music show "Ti lascio una canzone" where Ginoble wound up taking home the grand prize. In November of 2010 Il Volo released their debut self-titled album. It was an immediate hit, debuting at number 10 on the Billboard 200 and selling over 23,000 copies in its first week on the charts. Il Volo went on to perform on "American Idol" and have been performing live and releasing albums ever since. Currently touring in celebration of their 10 year anniversary, Il Volo will make a stop Saturday night at Borgata Hotel Casino & Spa to serenade the people of Atlantic City.
IlVoloMusic.com, TheBorgata.com
SUNDAY IN FEBRUARY, MARCH AND APRIL 5, 19 & 26
THE RAT PACK: BACK IN TOWN
TROPICANA//4 P.M. $25
WHAT TO EXPECT: Most people alive today never got a chance to experience the Rat Pack in their prime when they ruled the entertainment world with their talent, charm, charisma and flair. The Rat Pack: Back in Town is a tribute show that gives audiences a chance to step back in time and get a glimpse of what it was like to see Frank Sinatra, Dean Martin and Sammy Davis Jr. perform. The show features the ad-libs and comedy bits that the Rat Pack were famous for along with plenty of classic songs such as "Fly Me to the Moon," "Everybody Loves Somebody," Mr. Bojangles," "New York, New York," "That's Amore," "I've Gotta Be Me," "Ain't That a Kick in the Head," "I've Got the World on a String," "The Candy Man," "Luck Be a Lady" and "Birth of the Blues.