Liz Beasley has always been into fitness. For years, she went to the gym, pounding on the treadmill and lifting weights.
Then the inevitable happened.
She got bored.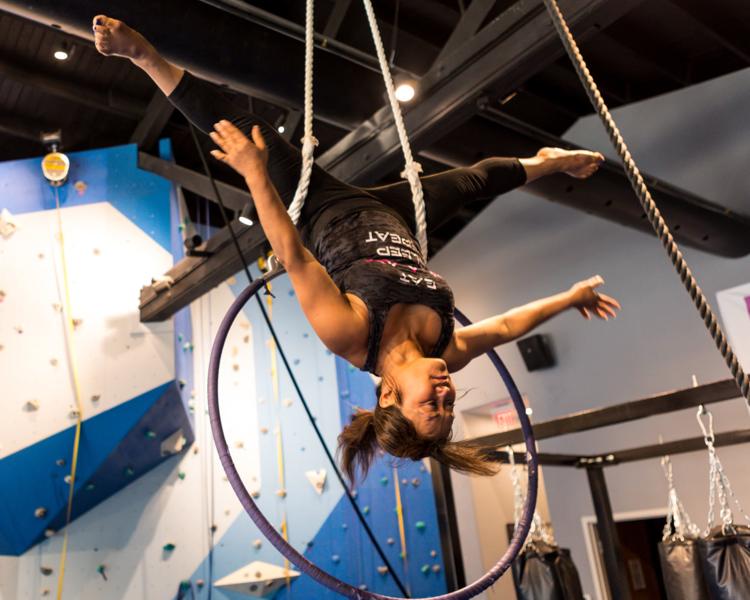 So she took group fitness classes to switch things up. "Rather than just going to the gym to do biceps and dead lifts, I wanted to be told what to do," Beasley chuckles. "The energy of other people in a class was motivating."
But Beasley wanted more than the ordinary group classes that are popular at big name gyms.
So she started to do yoga and pilates and CrossFit and barre. The classes kept her motivated, but there was a downside. She had to belong to four or five different gyms because each specialized in just one type of exercise.
As she drove to different studios each day, a realization came to her. Why not put all of her favorite classes under one roof?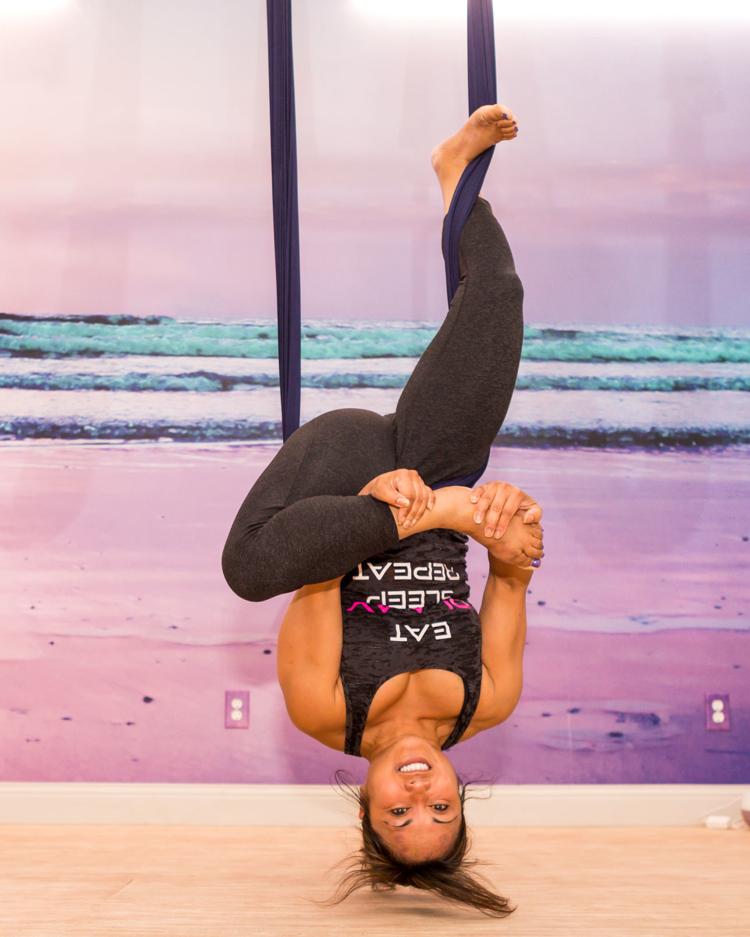 Thus Plaay Fitness and Yoga in Ocean City was born.
This boutique fitness facility opened its doors in January 2017. And it isn't your typical gym — for two reasons.
One, there are no bulky weight-training machines. "Weight machines work on specific muscle groups," says Beasley, noting that this isn't a bad thing. "But I wanted to focus on using your own body weight for more functional training than what machines alone could do."
Which brings us to reason number two — the classes are unusual. For instance, Plaay Fitness offers aerial yoga, which blends yoga and aerial circus arts. People use a silk hammock to perform traditional yoga postures in the air. The practice improves flexibility, strength and balance.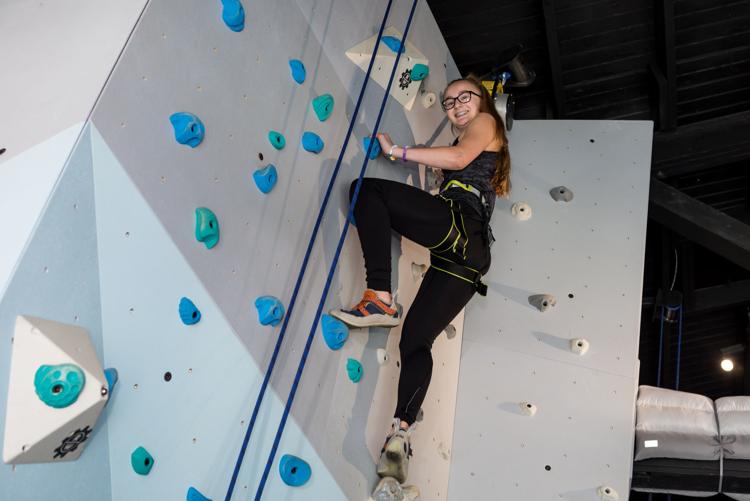 Before opening Plaay Fitness, Beasley took an aerial yoga class. She thought it would be relatively easy because she was in great shape — until she tried to do a move lifting her own body weight.
She couldn't.
"It sort of got me down," she says. "I thought I was strong, and I certainly was fit. But I simply couldn't do it. It wasn't until I continued with aerial yoga that I was able to lift my own body weight."
Plaay Fitness does have a plethora of free weights for building strength: dumbbells, kettle bells, medicine balls, rattle ropes. But the focus isn't about building strength for strength's sake. It's about strengthening the body in a functional way.
This matters to Beasley personally. Several years ago, she had been skiing and something went awry. Before she knew it, she careened off a cliff and found herself literally hanging on for life. Fortunately, ski patrol came right away so she didn't plummet. But if help hadn't come, she's not sure she would have been able to climb her way to safety.
"I sometimes wonder about life-and-death scenarios," she says. "Would I have the upper body strength to get myself out of a bad situation?"
Now she would.
While aerial yoga can certainly build upper body strength, so, too, can rock climbing, another class offered at Plaay Fitness. If you've always wanted to scale a mountainside — or simply strengthen your whole body — you can practice by scaling a 1,000-square-foot wall in the shape of a 22-foot-high ocean wave.
Another unusual class is Buti yoga, which incorporates power yoga, tribal dance, plyometrics and HIIT (high intensity interval training).
Body Shred, developed by celebrity trainer Jillian Michaels, is yet another unusual offering. This intense 30-minute workout employs a 3,2,1 method of training — three minutes of weights, two minutes of cardio and one minute of active recovery.
Plaay also offers Pole Fit, which can help you get your sexy — and your strength —on. It combines strength and stretching as you learn a variety of pole, dance and floor moves.
Other classes include power vinyasa yoga, boot camp, kickboxing, barre fit, TRX/kettlebell training and Zumba.
Beasley likes what she's created at Plaay Fitness, and if you are wondering what the name means, P is for punch, as in kickboxing; L is for live, challenging yourself to explore new things; AA stands for aerial arts; and Y stands for yoga.
"I'm all about doing something new and different," Beasley says. "It's important to step out of your comfort zone. People who come here are so surprised at what we offer. And they really do enjoy the classes."
DJ Direct splashes up The Pool
DJ Direct thrilled the crowds of partygoers with his set at The Pool After Dark at Harrah's Resort Friday, Sept. 7.