Mannheim Steamroller is a name few hear outside of the holiday season. The sonic, instrumental band has become synonymous with Christmas, having broken into that exclusive club made up of tunes that get recycled each December on holiday radio stations.
Its 1984 album "Mannheim Steamroller Christmas" offered such stand-alone hits as the zippy, uptempo "Deck the Halls" and "Carol of the Bells" — which sounds like something that would befit a "Stranger Things" holiday special, combining classic orchestral instruments with the wavering, synthetic sounds of the'80s. These songs and more will take center stage when Mannheim Steamroller comes to Harrah's Resort 9 p.m. Saturday, Dec. 9.
Add a little mystery to your holiday celebrations with a surprising sequel to the classic Ch…
The man behind the curtain, the mastermind of Mannheim, is Chip Davis, who has kept his band rolling for over 40 years now.
The musician
Davis never set out to become a holiday hit-maker. It was far from his mind when his first Mannheim Steamroller album "Fresh Aire" came out in 1975 under American Gramaphone Records, a company he founded in 1974 after Mannheim faced difficulty finding a market. In combining classical, rock and pop music, Davis created a distinct sound that most labeled as "New Age."
"I didn't have a business plan, I just followed my nose," says Davis of getting started with his band. "I used common sense with Mannheim Steamroller."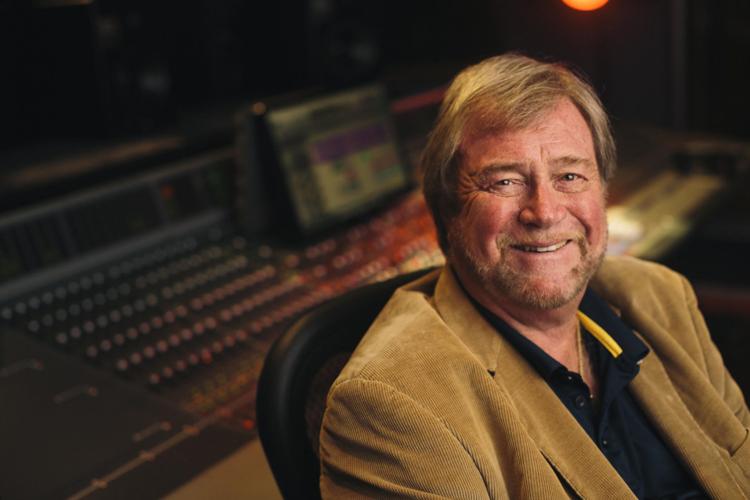 The 1975 album "Fresh Aire" was Davis' first venture with Mannheim, but it was the 1984 Christmas album that made his band a household name.
"I grew up in a little farming town in Ohio of about 500 people. My parents and grandmother were all musicians, so I was very connected to Christmas music and the magic of Christmas, with candlelight services at the church," Davis recalls. "I had a really strong connection to (Christmas music) back then."
That strong connection would turn into a landmark album for Davis when he began work on "Mannheim Steamroller Christmas."
The music
Creating that first holiday album was a "balancing act" for Davis, combining his love of Renaissance music with the popular sounds of the time.
"Later on in life I got interested in Renaissance music, and the origin of many Christmas songs are from the Renaissance era," Davis explains. "So, that's actually how I started with the Christmas album, to show off the Christmas carols with the instruments they would have been played with back then.
1. Who: Atlantic City Weekly has presented its Nightlife Awards for nine years. As Atlantic County's premier source for nightlife news, we thi…
"It started with the Renaissance music, and then I thought I better do something to counterbalance that. That's where 'Deck the Halls' came from and 'God Rest Ye Merry Gentlemen.' That gave it a different shift. I started doing a balancing act between uptempo (songs), Renaissance and sweet carols like 'Silent Night.' I like to think of an album like it's made up of the emotions of a human being. I try to touch on several emotions when I'm putting one together."
Davis' emotional technique worked — "Mannheim Steamroller Christmas" reached the Billboard 200 album chart and went 6x platinum. Follow up albums like "Fresh Aire Christmas," "Christmas in the Aire" and "Christmas Extraordinaire" were met with similar success.
The Bay Atlantic Symphony will perform their 6th annual holiday concert series Saturday and …
The show
Now, on the 33rd anniversary of the release and touring show for "Mannheim Steamroller Christmas," the band is back on the road, playing in cities across the country, including Atlantic City. For Davis, the formula hasn't changed much in all the years his band has been touring, though its popularity has allowed him to take a backseat, to focus on specific, individualized events.
"In many ways I'm doing the same thing that I've been doing for 33 years. The only thing I'm not doing anymore is going on the road," Davis says of Mannheim's touring show. "I have two bands travelling right now and they're playing a total of 80 cities. I'm doing different things, like I'm in Washington, D.C., right now to play for the lighting of the national Christmas tree."
Davis' love for what he started four decades ago, however, has not wavered. In fact, the longevity of Mannheim Steamroller has made playing with the band all the more sweet.
"Seeing multiple generations out there is very rewarding," he says. "When I walk out on stage to one of our concerts, you'll see grandma and grandpa, mom and dad and the kids. When I first started doing this, mom and dad were the kids."