various times and dates through november 27
JOHN CIOTTA
RESORTS // NOV. 27; $15
WHAT TO EXPECT: Hold on to your hairpieces, because John Ciotta is back at Resorts for another residency. A classic casino performer in every sense of the word, Ciotta has become a staple in Atlantic City in recent years. Over the course of his career he's performed around the world, singing in multiple languages with concertgoers loving every minute of it. With his trademark ill-fitting suit, mop-top hairdo and lounge lizard charm, Ciotta will strut his stuff, delivering a charismatic take on pop standards.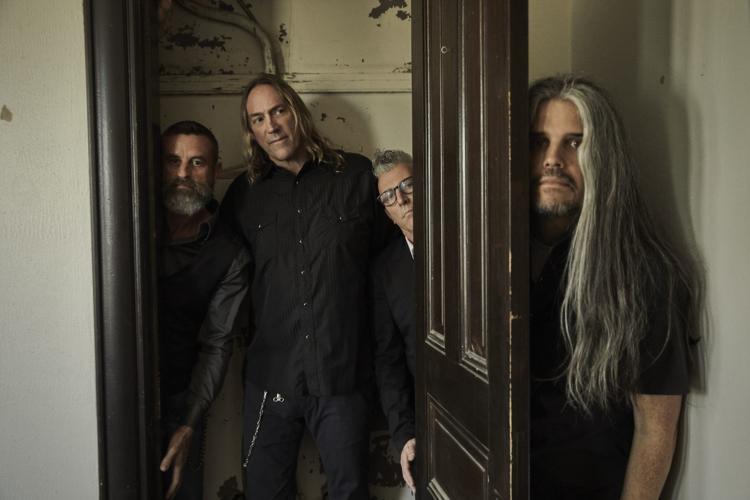 friday, november 22
JENNIE GARTH & TORI SPELLING LIVE
BORGATA 9 P.M. // $55, $59
WHAT TO EXPECT: Jennie Garth and Tori Spelling are best known for their portrayals of the characters "Kelly Taylor" and "Donna Martin" on the iconic teen drama "Beverly Hills, 90210" which ran for 10 seasons on FOX between 1990 and 2000. With the recent "BH90210" series having run this summer, the two blondes are back in the consciousness of Generation Xers. On Friday night Garth and Spelling will thrill the crowd at Borgata Hotel Casino & Spa with funny stories and memories from their days in show business.
JennieToriLive.com, TheBorgata.com
TOOL WITH KILLING JOKE
BOARDWALK HALL 7:30 P.M. // $99.50
WHAT TO EXPECT: Tool emerged in the 1990s with a dark, aggressive sound that combined elements of progressive rock and heavy metal. As a means to have fans focus intently on the music itself, the band rarely appeared in music videos, and stood in the shadows while on stage, creating a mystique that helped grow their following. Tool has won three Grammy Awards and sold over 13 million albums and on Friday will perform at Boardwalk Hall. Recent set lists have included "Fear Inoculum," "Stinkfist," "AEnema," "The Pot," "Schism" and "Vicarious." British rockers Killing Joke will open the show.
ToolBand.com, BoardwalkHall.com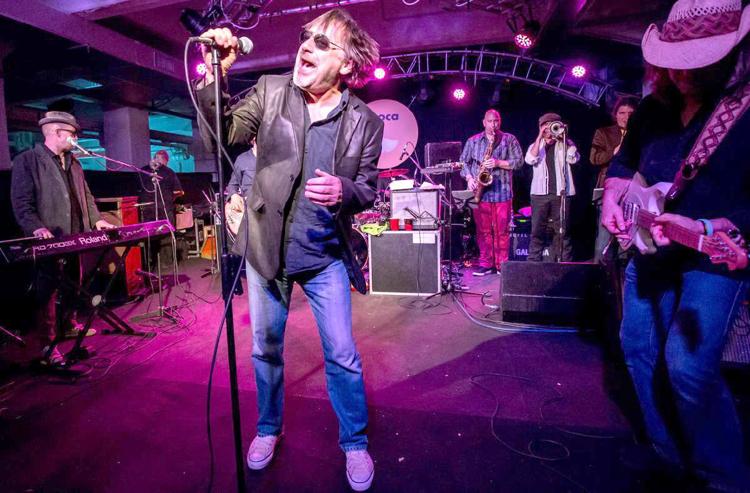 SOUTHSIDE JOHNNY & THE ASBURY JUKES
HARD ROCK 8 P.M. // $24, $29
WHAT TO EXPECT: Known to many as the world's greatest bar band, Southside Johnny & The Asbury Jukes were born out of the same Asbury Park music scene as Bruce Springsteen and The E Street Band. With production and songwriting from Little Steven Van Zandt, the early Jukes style combined guitar-driven rock 'n' roll with the soul of Stax and Motown, resulting in what's been referred to as the "Asbury Sound." Fans can look forward to hearing Johnny belt out classics such as "I Don't Wanna Go Home," "The Fever," "Havin' a Party" and "This Time it's For Real."
SouthsideJohnny.com, HardRockHotels.com/atlantic-city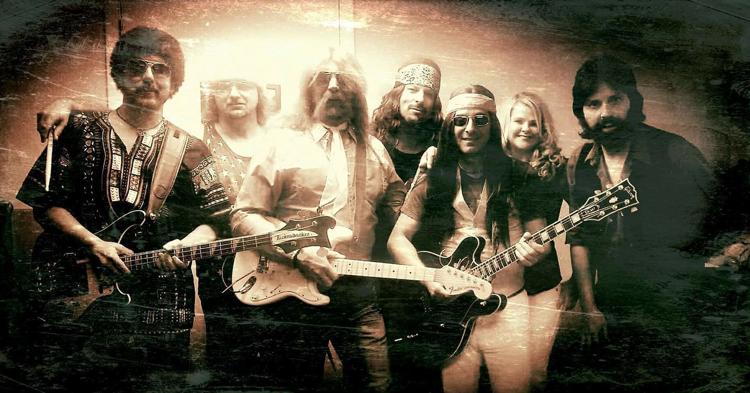 THE DOOBIE BROTHERS
HARD ROCK 8 P.M. // $49, $64, $79
WHAT TO EXPECT: The Doobie Brothers will be taking it to the boardwalk on Friday night at Hard Rock Hotel & Casino. Formed in the early 1970s, the band has managed to sell over 40 million albums and has scored 16 Top 40 hits over the course of their prolific career. The Doobie Brothers were recently nominated for induction into the Rock and Roll Hall of Fame, and nearly 50 years since their inception, continue to perform live with their eclectic blend of pop, soul, rock and R&B. Fans can look forward to hearing hits such as "China Grove," "Rockin' Down the Highway," "Listen to the Music," "Long Train Runnin'" and "Takin' it to the Streets."
DoobieBros.com, HardRockHotels.com/atlantic-city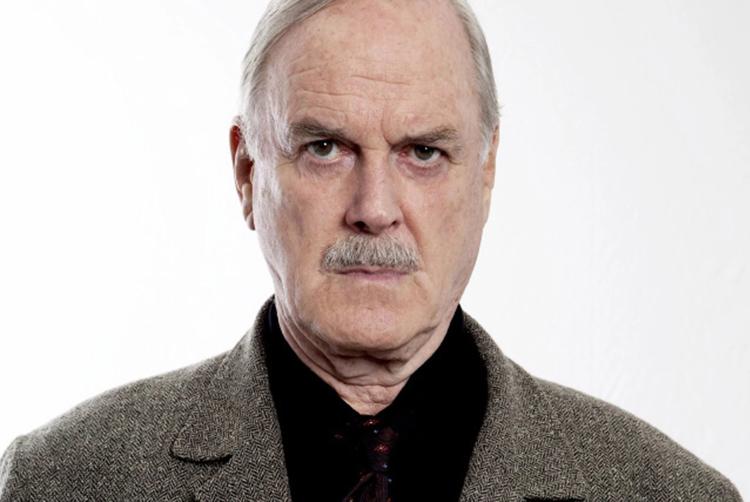 saturday, november 23
J.B. SMOOVE
BORGATA 7 P.M. // $39
WHAT TO EXPECT: J.B. Smoove began his career in the late 1990s, with guests spots on "The Chris Rock Show" and "Premium Blend" before working as a writer for "Saturday Night Live" in the early 2000s. But it was when he began portraying the character of "Leon" on HBO's "Curb Your Enthusiasm" that his career really started to take off. In 2012 his stand-up special "JB Smoove: That's How I Dooz It" premiered on Comedy Central. Smoove's mannerisms and delivery are what set him apart from his contemporaries and on Friday night they'll be on full display when he performs at Borgata.
JOHN CLEESE
CAESARS 8 P.M. // $63, $73, $88
WHAT TO EXPECT: John Cleese is a legendary actor, comedian and screenwriter who is best-known as one of the founders of the Monty Python comedy troupe. He starred in and co-wrote the landmark British sitcom "Fawlty Towers" during the 1970s and starred in films such as "Monty Python and the Holy Grail," "Life of Brian," "The Meaning of Life," "A Fish Called Wanda," "Time Bandits" and "Rat Race." On Saturday, Cleese will have the crowd at Caesars in hysterics as only he can.
JohnCleese.com, Caesars.com/harrahs-ac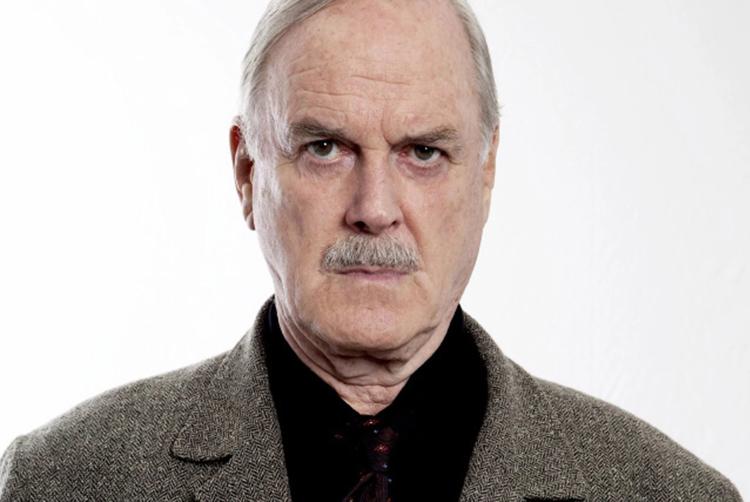 IL DIVO: A HOLIDAY SONG CELEBRATION
HARD ROCK 8 P.M. // $49, $59, $69, $89
WHAT TO EXPECT: The creation of Simon Cowell, the vocal quartet Il Divo became huge stars with their renditions of mainstream pop hits. Their debut album sold 5 million copies and they became the only group besides Led Zeppelin to achieve a No. 1 album without releasing a single. Il Divo will kick off the holiday season at Hard Rock Hotel & Casino Atlantic City with a show that features plenty of yuletide favorites along with their usual mix of pop hits.
IlDivo.com, HardRockHotels.com/atlantic-city
ALICE COOPER
OCEAN CASINO RESORT 8 P.M. // $39, $49, $69
WHAT TO EXPECT: Shock rock's king, Alice Cooper, has been a legend since the early 1970s when he first began thrilling audiences with onstage mock executions, snakes and devilish theatrics. Behind the costumes and props however, was some great rock music, which helped him to become one of the most influential artists, paving the way for future heavy metal and goth gods. On Saturday night Cooper comes to Ocean Casino Resort where fans can look forward to hearing hits such as "No More Mr. Nice Guy," "School's Out," "I'm Eighteen" and "Poison."
AliceCooper.com, TheOceanAC.com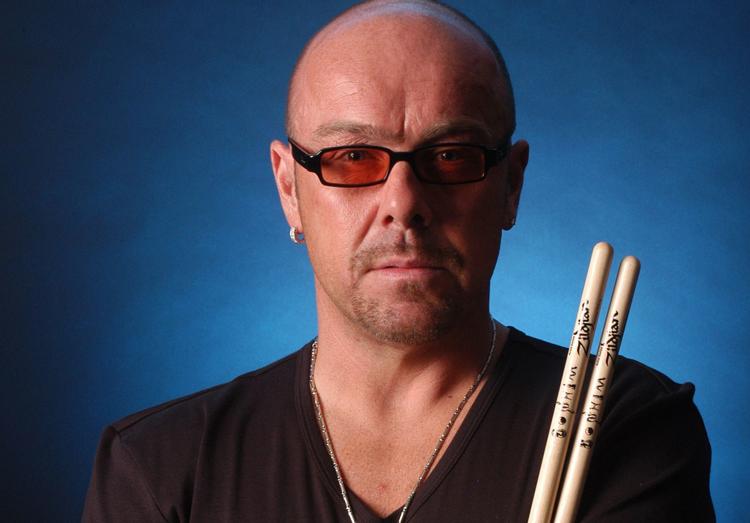 JASON BONHAM'S LED ZEPPELIN EVENING
HARD ROCK 8 P.M. // $49, 69, $89
WHAT TO EXPECT: Although the great John Bonham was taken from us far too soon, his son Jason has thankfully taken on the mantle behind the drum kit, performing songs from the Led Zeppelin catalogue as only a Bonham can. Jason possesses not only the technical chops but also the passion required to recreate such an incredible collection of songs. In addition to the music, he will also tell stories from the stage and show clips of home movies featuring his dad. Recent set lists have included songs such as "Good Times Bad Times," "Immigrant Song," "Thank You," "Black Dog," "Moby Dick," "Since I've Been Lovin' You" and "Kashmir."
JasonBonham.net, HardRockHotels.com/atlantic-city
sunday, november 24
ATLANTIC CITY BALLET PRESENTS: IT'S A SHORE HOLIDAY
CAESARS 4 P.M. // $45, $50
WHAT TO EXPECT: The Atlantic City Ballet returns to Caesars Atlantic City on Sunday afternoon to kick off the holiday season with "It's a Shore Holiday." Formed in 1982 by Phyllis Papa, the Atlantic City Ballet is comprised of professional dancers from all over the globe and has been a mainstay in the region since its inception. The show combines both contemporary and classical dance set to familiar yuletide music and has been a fan favorite in recent years. A live band and singers perform the soundtrack to a show that is full of great cheer and is perfect for the whole family. Colorful costumes and charming set design help add to the fun.