November 4 through 27
JOHN CIOTTA
RESORTS VARIOUS TIMES AND DATES // $15
WHAT TO EXPECT: Hold on to your hairpieces, because John Ciotta is back at Resorts for another residency! A classic casino performer in every sense of the word, Ciotta has become a staple in Atlantic City in recent years. Over the course of his career he's performed around the world, singing in multiple languages with concertgoers loving every minute of it. With his trademark ill-fitting suit, mop top hairdo and lounge lizard charm, Ciotta will strut his stuff, delivering a charismatic take on pop standards.
Friday, November 15
WHOOPI GOLDBERG
HARD ROCK 8 P.M. // $59, $69, $79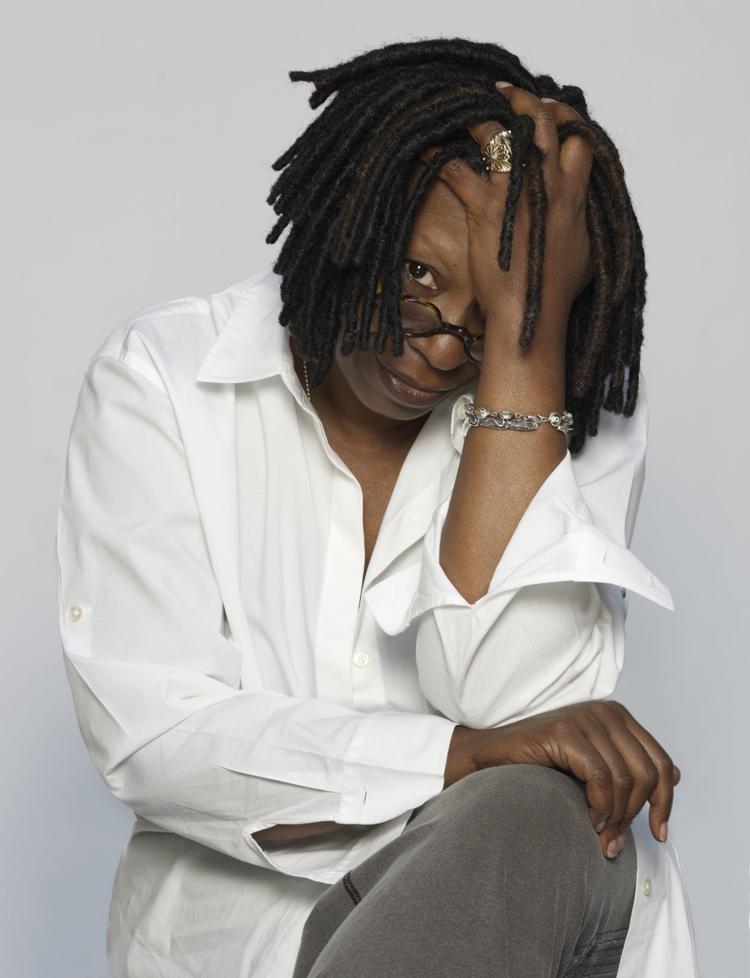 WHAT TO EXPECT: Whoopi Goldberg has done it all throughout the years, from television to film, to stand-up, and at this point is known simply as a Hollywood legend. She's always been the type of entertainer who tells it as it is regardless of the consequences and isn't afraid to let her opinions be known. The New York City native's abilities as a stand-up comedian gained wide acclaim in the late 1980s with the various "Comic Relief" specials she co-hosted with Robin Williams and Billy Crystal. Fans attending the show at Hard Rock Atlantic City can expect an honest, thought-provoking, hilarious performance.
HardRockHotels.com/atlantic-city
HEATHER MCMAHAN
BORGATA 6 AND 9 P.M. // $49, $59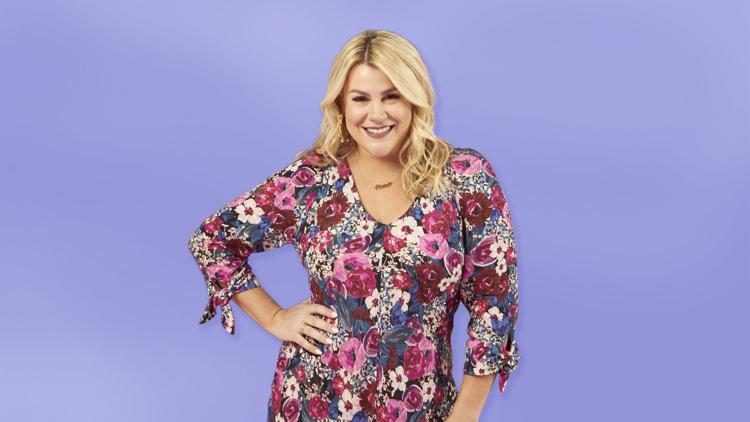 WHAT TO EXPECT: After spending a number of years as a struggling actress in Hollywood, Heather McMahan was able to relaunch her career through Instagram, where she used self-deprecating humor to talk about life's struggles. A podcast and appearances on "Today with Hoda & Jenna" soon followed, leading up to her current "Farewell Tour." McMahan, who refers to herself as a "high-functioning hot mess," will bring her comedy show to Borgata on Friday where she'll discuss everything from her love of Old Navy jeans and White Claw, to failed acting gigs and life with her fiancé.
HeatherOnTour.com, TheBorgata.com
PAUL ANKA SINGS SINATRA: HIS SONGS, MY SONGS, MY WAY
OCEAN CASINO RESORT 9 P.M. // $79.50, $99.50, $139.50
WHAT TO EXPECT: In the late 1950s Paul Anka became one of the biggest teen idols of the era, scoring hit singles with "Diana," "You Are My Destiny," "Crazy Love," "Lonely Boy," "Put Your Head on My Shoulder," "It's Time to Cry" and "Puppy Love." As if hearing Anka performing his own songs wasn't great enough, on Friday night at Ocean Casino Resort the legendary singer will break out classic songs made famous by Frank Sinatra. Anka still has that great voice and his charisma and charm can win over any audience.
NIGHTRAIN (GUNS N' ROSES TRIBUTE)
GOLDEN NUGGET 9 P.M. // FREE
WHAT TO EXPECT: If you're going to do a proper tribute to Guns N' Roses your band has to seriously rock, and Nightrain is a band that absolutely does. This five-piece captures the look, vibe, instrumentation, attitude and sound of GNR in their heyday. Concertgoers at Golden Nugget will get to hear Nightrain rip through classics such as "Paradise City," "Welcome to the Jungle," "You Could Be Mine," "Sweet Child O' Mine," "Don't Cry," "November Rain," "Mr. Brownstone" and "It's So Easy."
NightrainRocks.com, GoldenNugget.com/atlantic-city
COLIN MOCHRIE & BRAD SHERWOOD
HARRAH'S 9 P.M. // $44.50, $59.50, $113, $138
WHAT TO EXPECT: Since the early 2000s Colin Mochrie and Brad Sherwood have had great success touring with their two-man improv comedy show "An Evening with Colin Mochrie & Brad Sherwood." The duo, which became famous to television viewers as part of the cast of "Whose Line is it Anyway?" comes to Harrah's on Friday night with their hilarious show. Mochrie and Sherwood are improvisational masters whose timing, inflections and creativity are second to none.
ColinAndBradShow.com, Caesars.com/harrahs-ac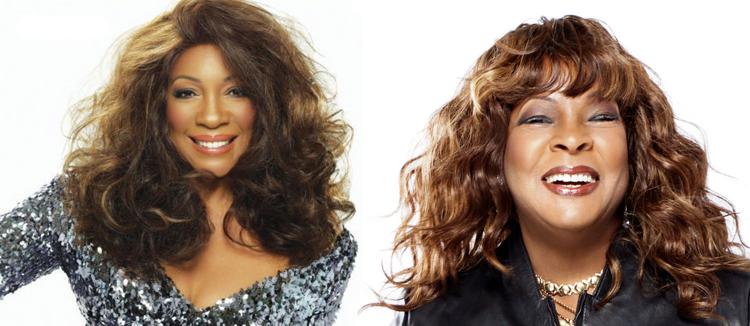 SATURDAY, NOVEMBER 16
AN EVENING OF MOTOWN: MARY WILSON AND MARTHA REEVES AND THE VANDELLAS
HARD ROCK 8 P.M. // $59, $69, $79
WHAT TO EXPECT: The sweet, soulful sounds of Motown will be in the house at Hard Rock on Saturday night when Mary Wilson and Martha Reeves and the Vandellas team up for a powerful double bill. At 75- years old, Wilson's still got it and will belt out favorites such as "Baby Love," "Back in My Arms Again" and "You Keep Me Hangin' On" and "Stop! In the Name of Love." Meanwhile the 78-year old Reeves and the Vandellas will have the crowd on its feet with gems such as "(Love is Like a) Heat Wave," "Nowhere to Run," "Dancing in the Street" "Come and Get These Memories" and "Jimmy Mack."
MaryWilson.com, MissMarthaReeves.com, HardRockHotels.com/atlantic-city
CAGE FURY FIGHTING CHAMPIONSHIP 79
HARD ROCK 2 P.M. // $55, $75, $95, $175, $225
WHAT TO EXPECT: It's time for some bone-cracking mixed martial arts with Cage Fury Fighting Championship 79. The main event of the evening is a featherweight title match between Patrick Sabatini (11-2) and Mauro Chaulet (14-6). The co-main event features a lightweight title bout between Juan Gonzalez (7-1) and Nikolas Motta (10-3) while the featured bout of the night is a heavyweight title matchup pitting Ben Reiter (17-2-1) against Shawn Teed (5-2-1).
CFFC.tv, HardRockHotels.com/atlantic-city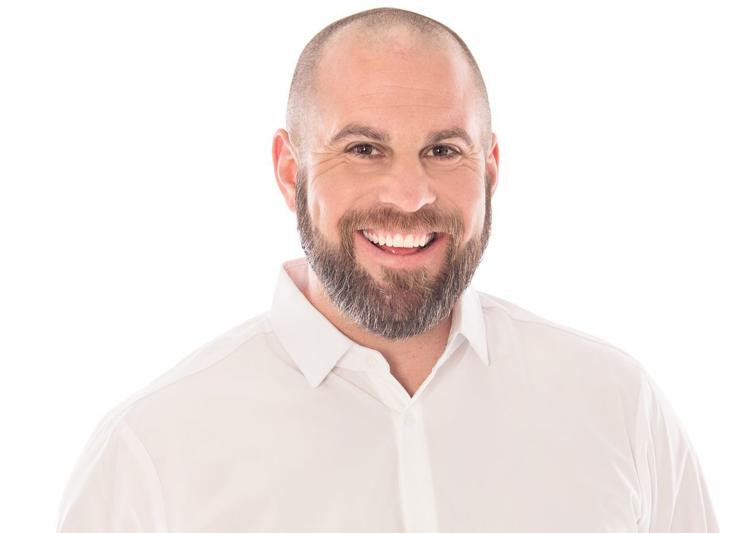 AN EVENING WITH JON DORENBOS
BORGATA 7 P.M. AND 10 P.M. // $65, $75
WHAT TO EXPECT: Jon Dorenbos' has continually beat the odds throughout his life. Faced with a crippling childhood where his father murdered his mother, and an adulthood that saw his NFL career derailed by aortic aneurysm which led to open-heart surgery and forced his retirement, Dorenbos never quit. He got up, dusted himself off and devoted himself to his childhood love of magic, and became a finalist on season 11 of "America's Got Talent." On Saturday night he makes his return to Atlantic City, bringing his wonderful magic show with him. His specialties are sleight of hand and card tricks, but what sets him apart from his contemporaries is the level of energy, showmanship and positivity he exudes on a nightly basis.
JonDorenbos.com, TheBorgata.com
WEDNESDAY, November 20
SANDY HACKETT'S RAT PACK CHRISTMAS
CAESARS 3:30 P.M. // $43
WHAT TO EXPECT: Christmas comes early this year to Atlantic City when Sandy Hackett's Rat Pack Christmas show arrives at Caesars on Wednesday afternoon. A tribute to the classic performers Frank Sinatra, Joey Bishop, Dean Martin and Sammy Davis Junior, the show has entertained people around the world. It features an actual link to the real Rat Pack with Buddy Hackett's son Sandy starring and producing. Hackett plays the part of Bishop, a longtime Hackett family friend. Concertgoers will get to hear all of their favorite pop standards along with plenty of Holiday favorites.
SandysRatPackOnTour.com, Caesars.com/caesars-ac
JON BRAMNICK
GOLDEN NUGGET 8 P.M. // $45, $75
WHAT TO EXPECT: The political climate in America these days is rarely a topic that brings a smile to anyone's face, but on Wednesday night New Jersey State Assemblyman Jon Bramnick will try to change all that with a night of comedy at the Golden Nugget. Bramnick is no stranger to comedy clubs, having won the honorary title of "Funniest Lawyer in New Jersey" when he won a contest at Rascal's Comedy Club that was sponsored by the bar association. Comedian Vinnie Brand, who has made appearances on "Tough Crowd with Colin Quinn," "Last Comic Standing" and "The Rosie O'Donnell Show" will also perform.