Thursday, July 25
PROFESSIONAL FIGHTERS LEAGUE MMA
OCEAN CASINO RESORT 5:30 P.M. // $20, $35, $49, $75
WHAT TO EXPECT: The Professional Fighters League is unique amongst mixed martial arts leagues in that it contains a regular season, a postseason and championship. On Thursday night the 2019 season continues with a stellar fight card. Chris Wade (15-5-0) will take on Akmed Aliev (18-4-0) in a lightweight matchup, while Lance Palmer (17-3-0-0) battles Luis Rafael Laurentino (34-1-0) in a featherweight bout. Other exciting matches include Loik Radzhabov (11-1-0) vs. Ylies Djiroun (16-5-0) and Natan Schulte (16-3-1) vs. Ramsey Nijem (10-7-0).
Friday, July 26
40 YEARS OF THE WALL — BRIT FLOYD WORLD TOUR 2019
BORGATA 9 P.M. // $49, $59
WHAT TO EXPECT: Brit Floyd is a Pink Floyd tribute band whose amazing recreation of the music and impressive light show have helped them become an international touring act. The group covers the whole spectrum of Pink Floyd music from their earliest recordings in the mid 1960s up through their latest release "The Endless River." On their current tour Brit Floyd celebrate the 40th anniversary of the classic album "The Wall." Fans can look forward to hearing tracks from this timeless rock opera as well as songs from "Dark Side of the Moon," "Wish You Were Here," "Animals" and others.
QUEEN FLASH (QUEEN TRIBUTE)
GOLDEN NUGGET 9 P.M. // FREE
WHAT TO EXPECT: On Friday night Queen Flash will return to the Golden Nugget to celebrate the grand theatrical music and performance that was Queen at its best. Those attending the show will get to sing along to anthems such as "We Will Rock You," "We are the Champions" "Another One Bites the Dust," "Bohemian Rhapsody" and "Somebody to Love."
QueenFlash.ca, GoldenNugget.com/atlantic-city
THREE DOG NIGHT
HARD ROCK 8 P.M. // $50, $65, $80
WHAT TO EXPECT: Between 1969 and 1975 Three Dog Night managed to score 21 hit singles, 11 of which reached the Top 10. They also produced an impressive 12 consecutive gold albums during this period. The group scored their biggest hit in 1971 with "Joy to the World." Other hits include "One," "Shambala," "Mama Told Me (Not to Come)," "Black and White" and "The Show Must Go on." Concertgoers can look forward to hearing these and plenty more when the group comes to Hard Rock Hotel & Casino Atlantic City on Friday night.
ThreeDogNight.com, HardRockHotels.com/atlantic-city
GLADYS KNIGHT
BORGATA 8 P.M. // $69, $79, $89
WHAT TO EXPECT: Along with her group The Pips, Gladys Knight became one of the most successful soul singers of the 1960s and '70s. Under the Motown label, Knight scored hits with "Friendship Train," "It Should Have Been Me," "If I Were Your Woman" and "The End of Our Road." After scoring a No. 2 hit in 1973 with "Neither One of Us," Knight left Motown and wound up achieving superstar status with the No.1 smash "Midnight Train to Georgia." Other hits such as "I've Got to Use My Imagination" and "Best Thing That Ever Happened to Me" were soon to follow. Concertgoers will get to hear all of Knight's greatest hits when she performs Friday night at Borgata Hotel Casino & Spa.
GladysKnight.com, TheBorgata.com
SCOTT MCCREERY
OCEAN RESORT 8 P.M. // $48
WHAT TO EXPECT: Scott McCreery is a country singer who became a superstar in 2011 when he won "American Idol." His debut album "Clear as Day" was released in 2011 and was a hit, reaching platinum sales status and featuring the hits "I Love You This Big" and "Trouble with Girls." In 2017 with his single "Five More Minutes," McCreery became the only country music artist in history to have a song chart without the backing of a label. Recent set lists have included the songs "Buzzin'," "Seasons Change," "Five More Minutes," "Boys From Back Home," "Barefootin'" and "Home in my Mind."
ScottMcCreery.com, TheOceanAC.com
Saturday, July 27
THE BEACH BOYS
HARD ROCK 8 P.M. // $39, $59, $79
WHAT TO EXPECT: You know it's summer when the Beach Boys are in town. With their lush harmonies, incredibly catchy songs and classic summertime vibe, they are a timeless act celebrating the culture of surf, cars, sunshine and good times. While only Mike Love and Brian Johnston remain from the classic 1960s lineup. The Beach Boys still sound fantastic. Fans at the Ocean City Music Pier can expect to hear gems such as "California Girls," "Fun, Fun Fun," "Good Vibrations," "Surfin' Safari" and "409."
TheBeachBoys.com, HardRockHotels.com/atlantic-city
TOMMY JAMES AND THE SHONDELLS
GOLDEN NUGGET 9 P.M. // $25, $35, $45
WHAT TO EXPECT: Their run of chart-success and tenure as a band may have been initially brief, but from 1966 to 1970 amidst competition from some of the biggest and most lasting names in rock and pop music, Tommy James and the Shondells managed to get their piece of the pie with several big hits which have managed to stand the test of time. It will feel and sound like the 1960s when the band performs their signature hits Saturday night at Golden Nugget. Fans can look forward to songs such as "Hanky Panky," "Mony Mony," "Crimson and Clover," "I Think We're Alone Now," "Sweet Cherry Wine," "Mirage" and "Crystal Blue Persuasion."
TommyJames.com, GoldenNugget.com/atlantic-city
KIRK FRANKLIN
CAESARS 9 P.M. // $36.50, $46.50
WHAT TO EXPECT: Gospel musician Kirk Franklin has won 13 Grammy Awards over the course of his career and on Saturday night he'll take his talents to Caesars Atlantic City. Fans will get to hear songs from Franklin's latest release "Long Live Love" as well as uplifting music from his impressive catalogue. Koryn Hawthorne and comedian Travele Judon will also perform at this show.
KirkFranklin.com, Caesars.com/caesars-ac
BEATSTOCK
OCEAN CASINO RESORT 7:30 P.M. // $37, $90, $120, $170, $252
WHAT TO EXPECT: An all-star lineup of pop, R&B, hip-hop and club artists will hit the stage at Ovation Hall Saturday night for Beatstock. Concertgoers will get to see performances from Deborah Cox, Amber, Real McCoy, Color Me Badd featuring Mark Calderon K7/TKA, Judy Torrs, Lil Suzi, Rockell, Joe Zangie, Cover Girls, Vargas Brothers and Reina. Hosting the show will be Drita, best known from "Mob Wives" and "Speedy."
KENNY WAYNE SHEPHERD
BORGATA 9 P.M. // $49, $59
WHAT TO EXPECT: When he was still a teenager, Kenny Wayne Shepherd became a star in the mid 1990s and was able to get his blues music played on commercial radio, which is not an easy thing to do. It was the start of a great career that saw Shepherd record and perform many styles including acoustic blues, rockin' blues, Texas blues and Louisiana blues. While Shepherd is indeed a phenomenal guitarist, it is his passion and originality that set him apart from his contemporaries. Fans won't want to miss his performance at Borgata Hotel Casino & Spa. Recent set lists have included the songs "Woman Like You," "Diamonds & Gold," "Long Time Running" and "Heat of the Sun" as well as Jimi Hendrix, Joe Walsh and Elmore James covers.
KennyWayneShepherd.net, TheBorgata.com
ROB THOMAS
BORGATA 7 P.M. // $73.50, $83.50, $93.50, $103.50
WHAT TO EXPECT: Rob Thomas attained stardom as the lead singer for the post grunge rock group Matchbox 20, amassing a sizeable mainstream audience, selling millions of albums and scoring numerous hit singles. He's also managed to maintain a successful solo career and is currently touring in support of his new album "Chip Tooth Smile." The singer returns to Atlantic City to perform both his Matchbox 20 hits and solo songs. Recent set lists have included "If You're Gone," "3 A.M.," "Unwell," "Smooth," "One Less Day (Dying Young)," "Lonely No More" and "This is How a Heart Breaks."
RobThomasMusic.com, TheBorgata.com
CHRIS ISAAK
TROPICANA 8 P.M. // $44.50, $59.50, $85.50, $99.50
WHAT TO EXPECT: In the early 1990s, Chris Isaak was able to take the retro sounds of Roy Orbison, Elvis Presley and California surf rock to the top of the charts. His breakout 1990 hit single "Wicked Game" featured a steamy video and an irresistible hook, which helped his "Heart Shaped World" album sell over 1 million copies. Isaak has had a successful recording career, but it is his soaring, emotional vocals that really make him stand out as a live performer. Fans can expect to hear hits such as "Wicked Game," "Baby Did a Bad, Bad Thing," "Somebody's Crying" along with some covers.
VARIOUS DATES AND TIMES THROUGH SEPTEMBER 1
LEGENDS IN CONCERT
HARRAHS // VARIOUS TIMES AND DATES THROUGH SUNDAY, SEPT. 1
WHAT TO EXPECT: Legends in Concert began in Las Vegas in the 1980s and has been running strong ever since as the world's most successful tribute show. With a constantly revolving cast, Legends has presented tributes to hundreds of different performers in every genre from rock and pop to R&B, hip-hop and soul. This current run of shows at Harrah's features tributes to artists such as Bruno Mars, Donna Summer, George Michael, David Bowie and Aretha Franklin.
VARIOUS DATES AND TIMES until July 31
BEST OF BROADWAY FEATURING THE SHARPE FAMILY SINGERS
RESORTS // $25
WHAT TO EXPECT: The Sharpe Family Singers is comprised of husband and wife Ron Sharpe and Barbara Russell as well as daughter Samantha, sons Logan, Aidan and Connor. Russell and Sharpe originally met as part of the cast of Broadway's "Les Miserables," and the couple brings this love of the theater and its music to the "Best of Broadway" show. Concertgoers will get a chance to hear all their favorite show tunes performed to perfection by the Sharpe Family Singers.
207A0007.JPG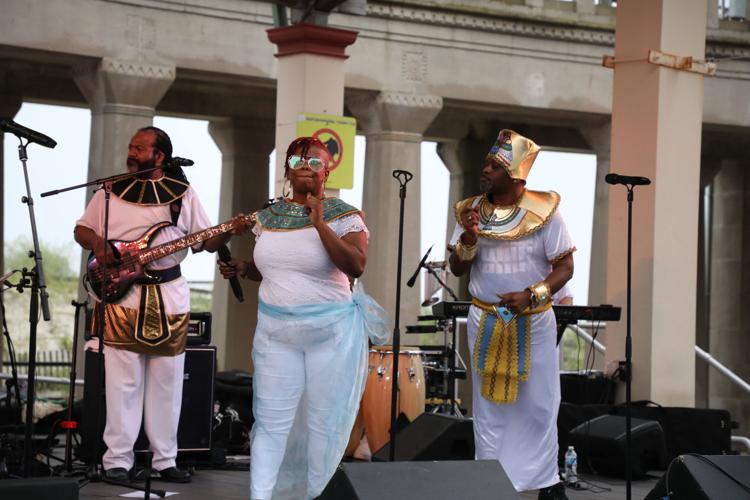 207A0010.JPG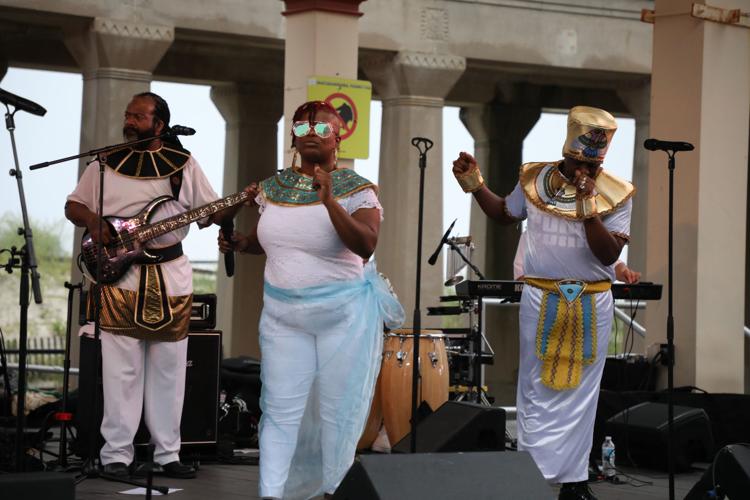 207A0017.JPG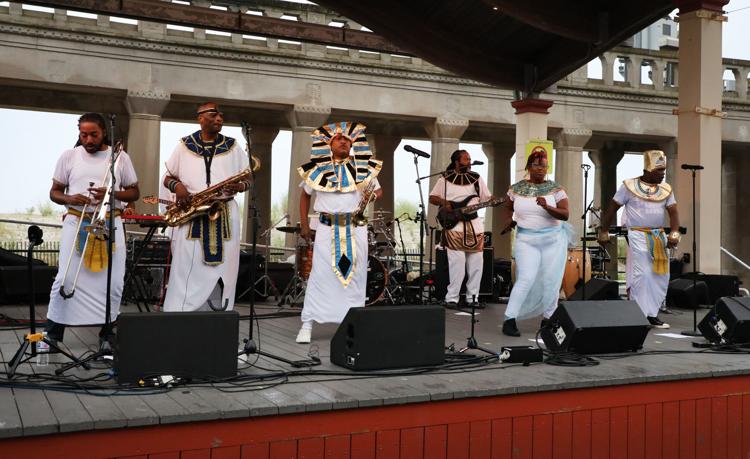 207A0025.JPG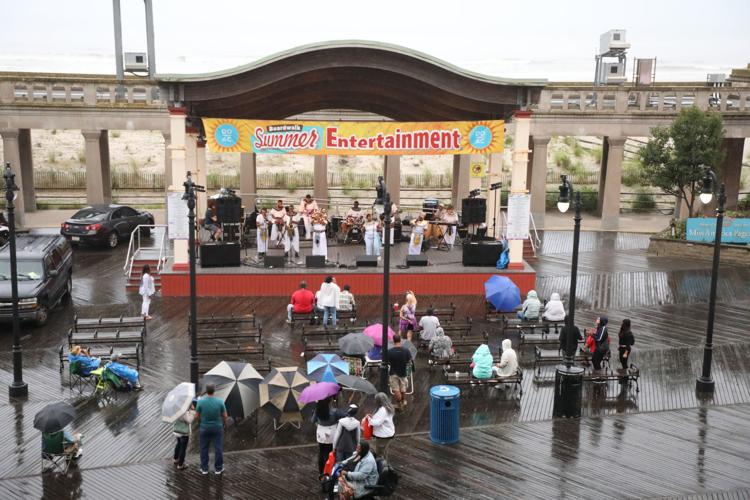 207A0031.JPG
207A0032.JPG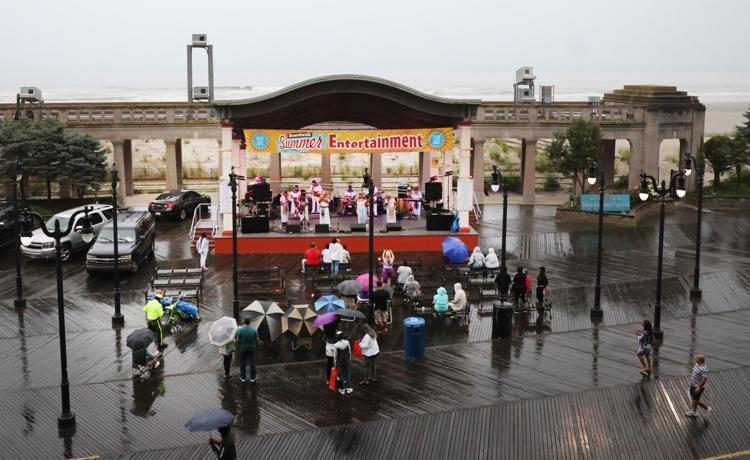 207A0034.JPG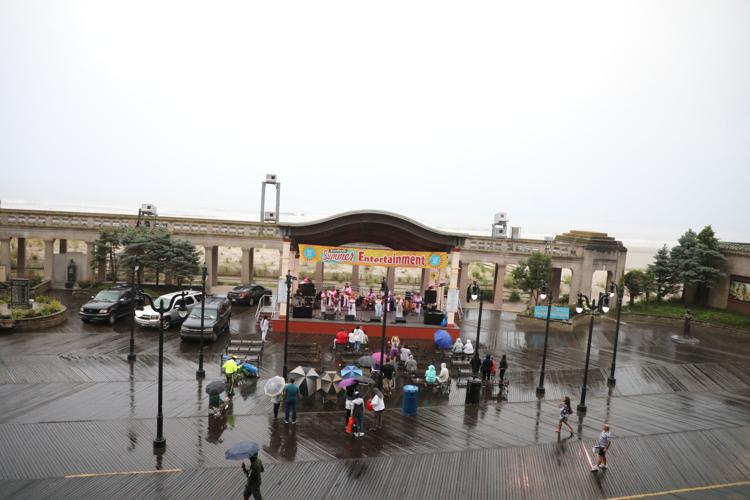 207A0037.JPG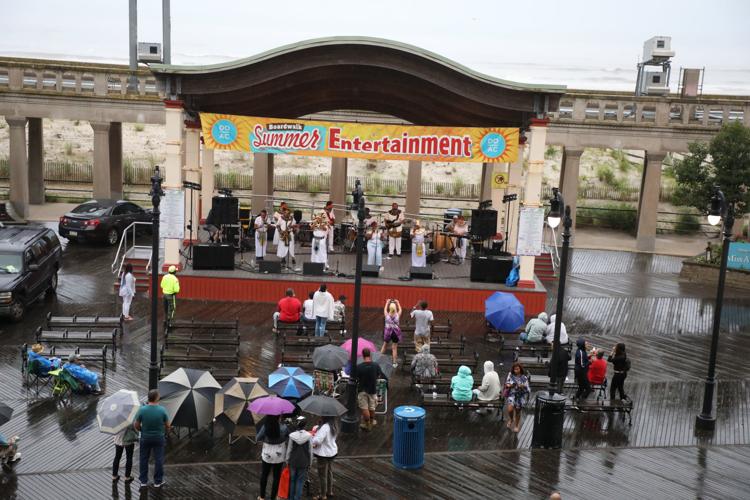 207A0040.JPG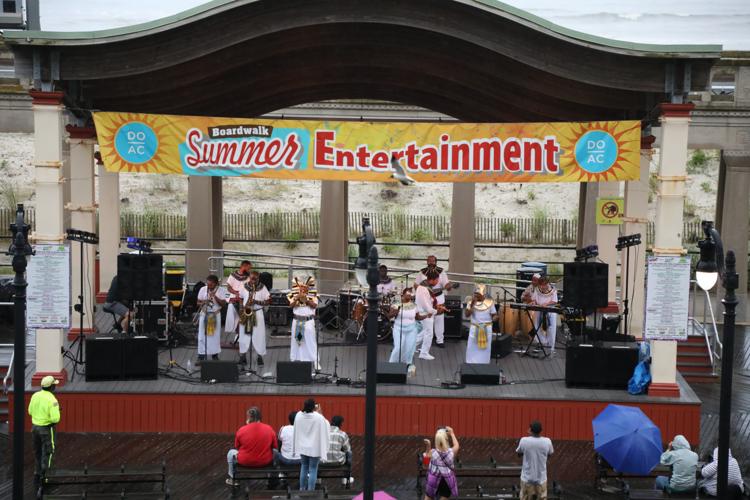 TEB40414.JPG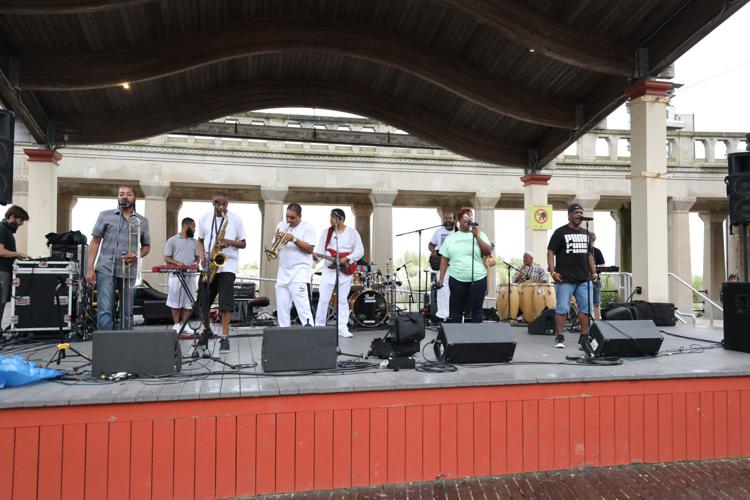 TEB40416.JPG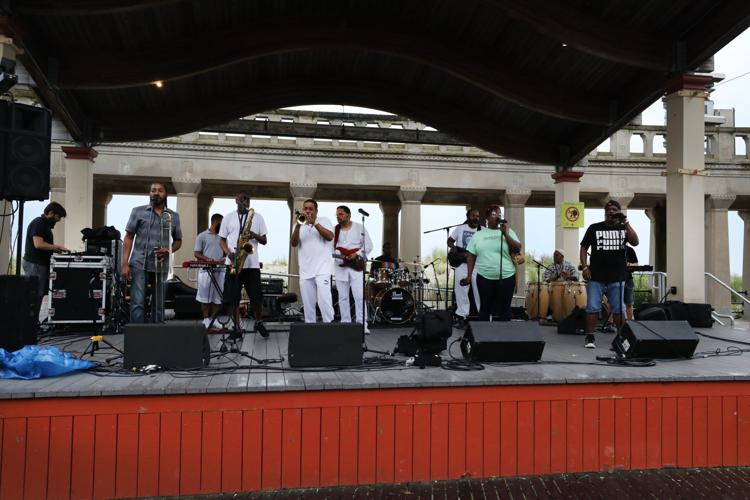 TEB40419.JPG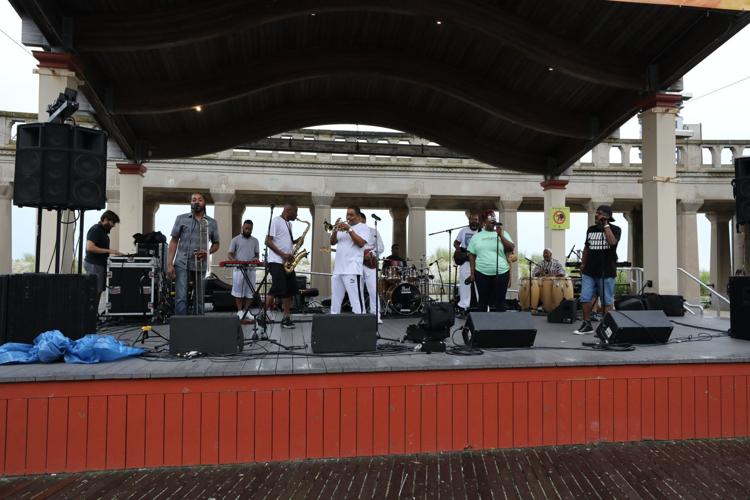 TEB40421.JPG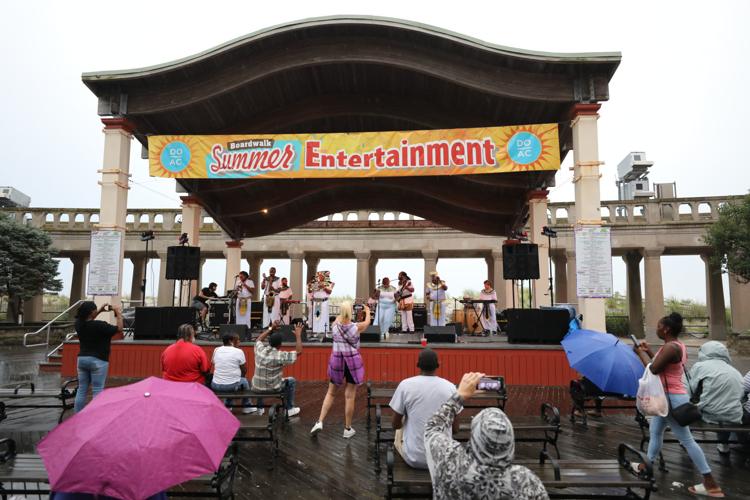 TEB40425.JPG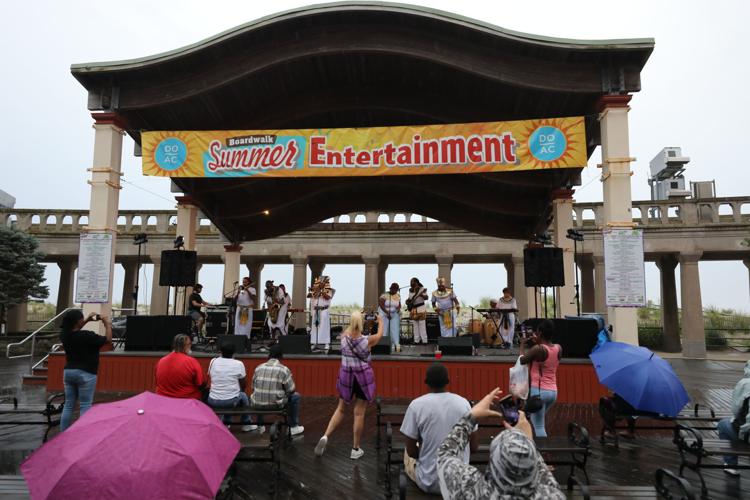 TEB40434.JPG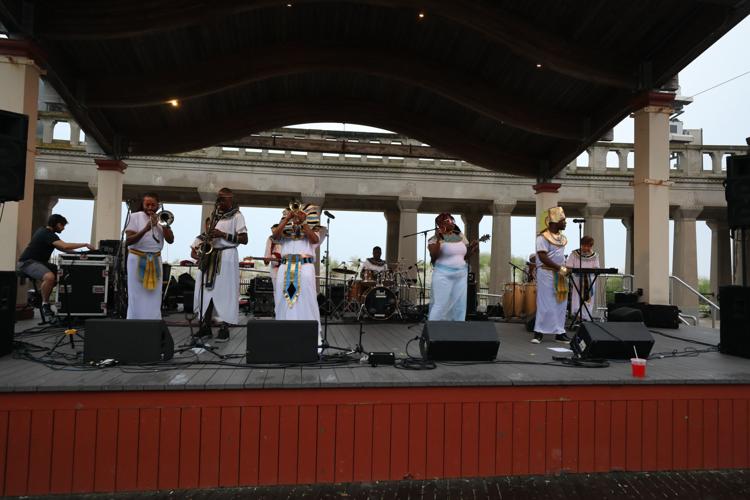 TEB40435.JPG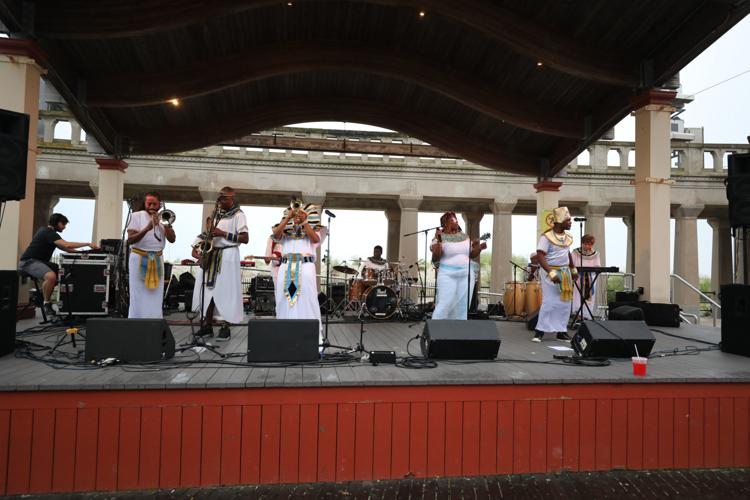 TEB40445.JPG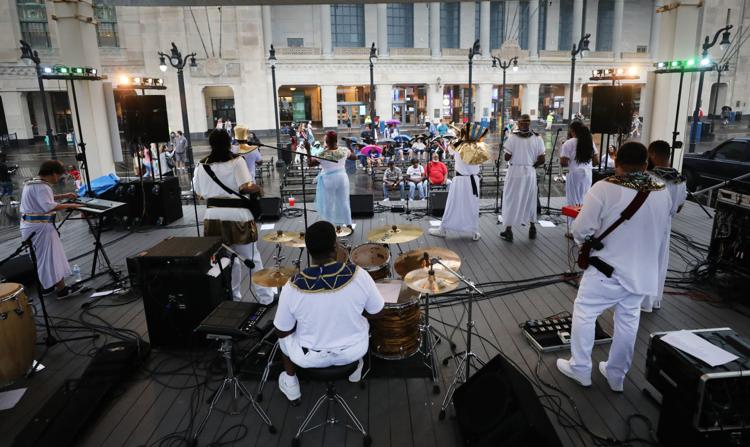 TEB40447.JPG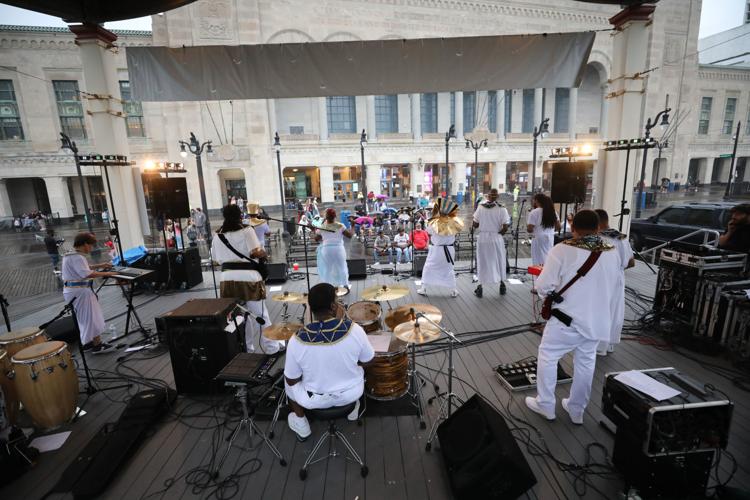 TEB40459.JPG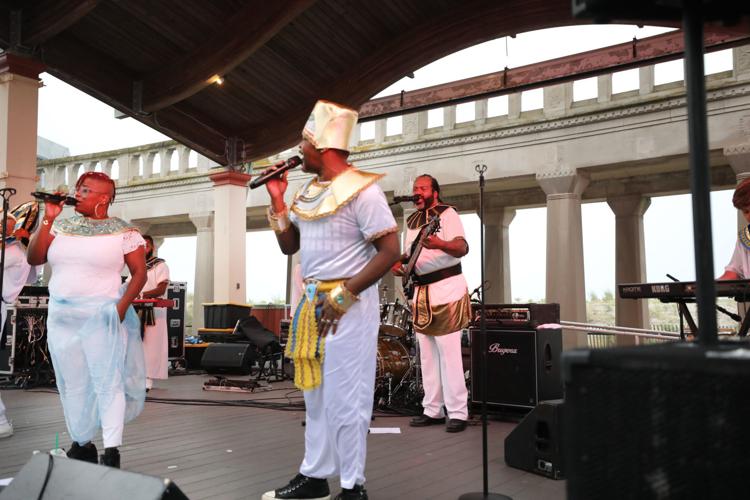 TEB40462.JPG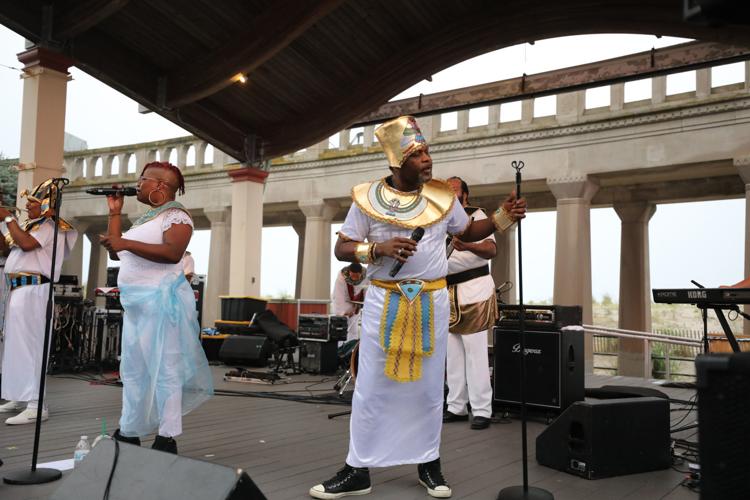 TEB40463.JPG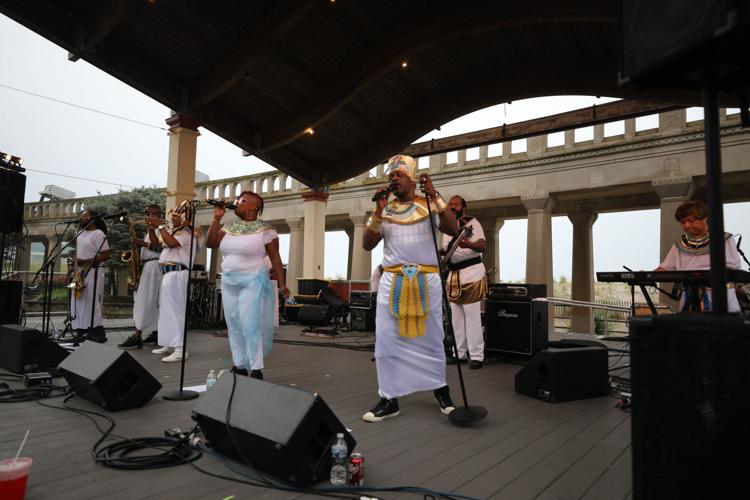 TEB40468.JPG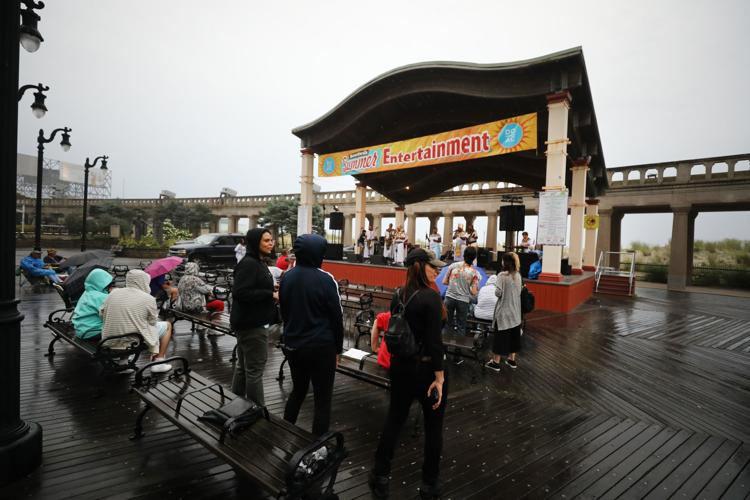 TEB40475.JPG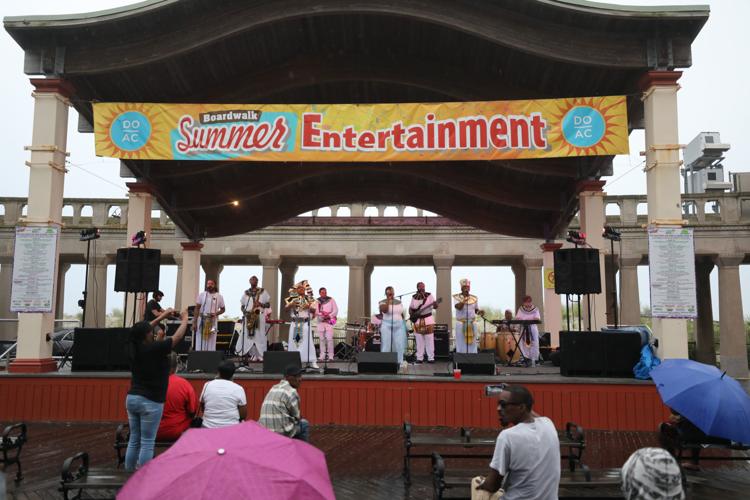 TEB40480.JPG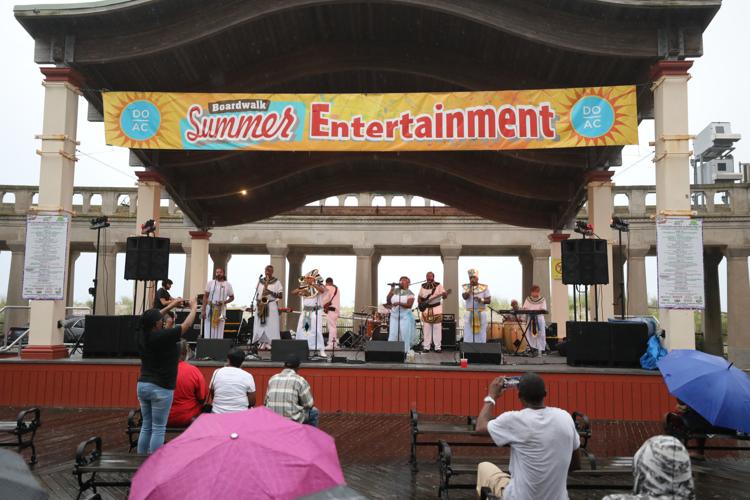 TEB40483.JPG