Embroidery first emerged last year as a major fashion trend, popping up on dresses, bags, belts, denim and everywhere in between. The often bold and colorful needlework details add bohemian flare, with just the right bit of edge, to almost any outfit.
Stylemakers and celebrities such as Rihanna, Karlie Kloss and Bella Hadid have all been spotted wearing this trend off the red carpet and fashion runways in their down time, making this a go-to look for bold-face names.
Browse old cars on display at Historic Smithville from 5 to 8 p.m. Friday, July 14.
If we look at trends that have emerged over the last few years, with a return to '80s glam on the fashion runways in Paris, London and New York, it's no surprise that embellished patchwork, specifically on casual denim pieces — jackets, jeans and shirts — have made their comeback. The often-thought-of '80s concert swag and rock memorabilia has now made its way into high-fashion.
Whether serving to embellish a classic, timeless piece or add glamour to a more utilitarian look, vibrant floral and whimsical embroidery adds dimension and character to any ensemble.
Here are several ways to add some signature stitching to your everyday style, proving patchwork is not just for denim.
Shoes
While we don't always think of our feet as a way to wear a trend such as embroidery, stylish stitching can start from the feet up. The good news is there are many cute, affordable and wearable ways to rock this trend. Embroidered boots were a big trend this fall, but boasting some floral details on a pair of open-toe heels is perfect for summer. Forever 21's Shoe Republic heels are fun, flirty and whimsical, combining blue velvet fabric, another popular fashion trend this year, with some colorful patchwork. Priced at $35, these heels are a steal for summer. (Forever 21, Hamilton Mall).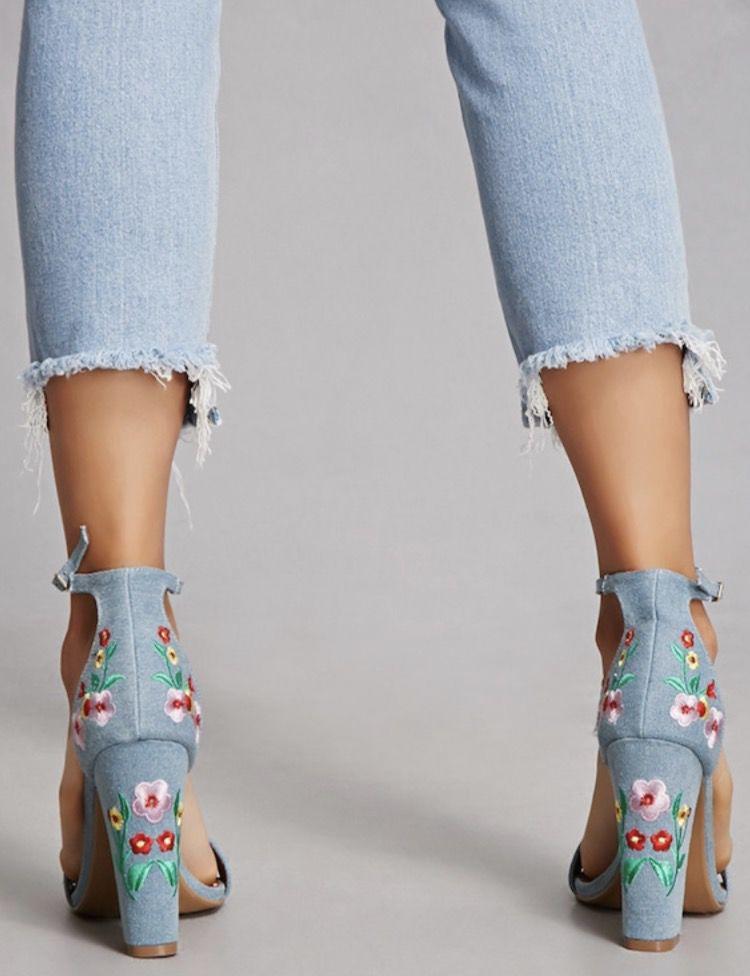 Bombers
Embroidered bomber jackets are a celebrity stylist favorite, as they add character and detail to a simple, classic style that is effortlessly cool. Of-the-moment fabrics like velvet and, another popular style, satin, are very on-trend and instantly enhance your outfit's cool factor. H&M's men's bomber jacket in satin is priced at $59.99, and this ladies version in bold, eye-catching red is $29.99 (H&M, Hamilton Mall).
Downtown Hammonton is hosting a special night for the dogs at its July Third Thursday event,…
Maxi dresses
A simple white maxi dress with a bit of embellished, floral detail is a great way to add some glamour to your summer style. Forever 21's woven maxi dress by Soieblu features ornate embroidery on the chest with a crochet trim ($68).
Luxury Stitching
This exclusive embroidered A-line dress by Louis Vuitton is designed with vintage flare, featuring four unique patches boasting a classic car, a set of headphones and a signature Louis Vuitton detail on the back (Louis Vuitton, The Playground; call for price.).
Another fabulous way to wear luxury embroidery is, of course, a great statement bag. This Louis Vuitton Twist MM evening bag is truly a work of art. Inspired by an enchanted rainforest, the piece features a beautiful chain strap, sequins, embroidered leather patches and intricate details that reflect an exquisite, colorful Toucan bird (Louis Vuitton, The Playground; $4,700, special order may be necessary).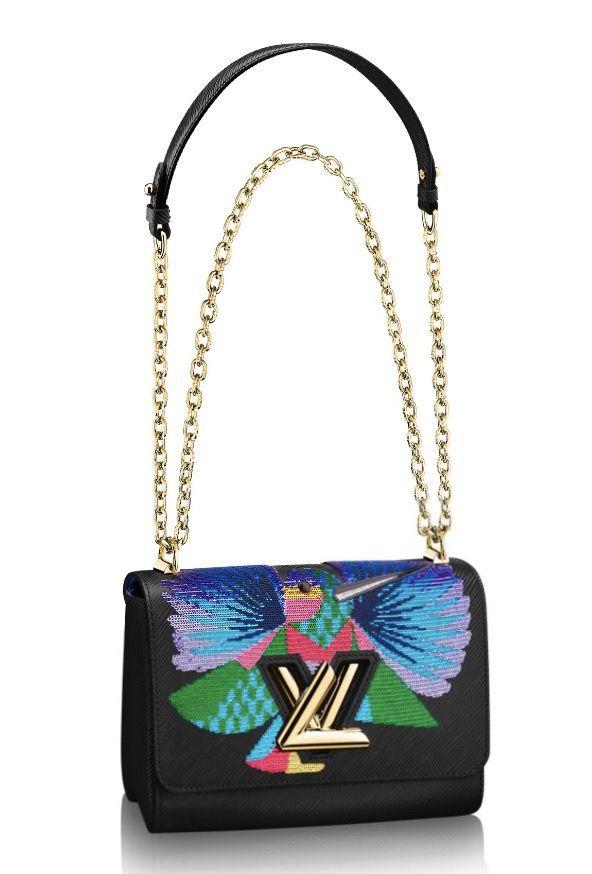 Tip: Louis Vuitton also offers an exclusive service to customers calling hot-stamping to personalize their investment handbag, wallet or luggage. If you aren't fully ready to embrace the embroidered trend, you can add a monogram detail to a classic statement bag and still add some embellishment into your look.
Nina Sky brightens up The Pool After Dark
R&B duo Nicole and Natalie Albino, better know as "Nina Sky," performed at The Pool After Dark on Friday.
Photos: Tom Briglia/PhotoGraphics