Ocean City may be known for its beautiful, iconic beach, recognized as one of the top seaside destinations in the country by Coastal Living magazine, but another key element in boasting Ocean City's "it" factor these days is its lively and robust retail scene. With an array of unique boutiques — including everything from high-style items, eclectic and trendy fashions, home and garden goods, art galleries, imported furniture, surf shops, boardwalk specialties, a department store and not to mention a stellar profile of cafes, artisan bakeries and ice cream shops, America's Favorite Family Resort truly offers a shopping experience to suit every palate within the seaside destination.
Offering one of the largest downtown shopping districts in the state with 120 stores, along with an additional six full blocks of shops, added to miles of boutiques located on its famed Boardwalk, Ocean City is one of the Jersey Shore's most prominent destinations for shopping and all things retail. From sweet shops and paint and pottery studios to high-end fashion boutiques offering the latest designs, Ocean City has plenty to do and see off the beach.
With summer in full-swing and the 4th of July holiday fast approaching, it's officially whit…
At a time when the retail industry is constantly evolving — in the age of e-commerce and the continuing popularity of online shopping, many franchised retailers are shuttering their brick and mortar shops and mall storefronts in favor of e-commerce. However, Ocean City has discovered its sweet spot — personalized shopping experiences tailored to suit both locals and vacation tourists alike that offer that extra something.
"Retail is a changing business these days but we've found that boutique shopping is where it's at," explains Michele Gillian, executive director of the Ocean City Chamber of Commerce. "What sets our profile of boutiques apart from traditional malls and online stores, is that personalized experience like when the shop owner hands you your purchase in a beautifully, gift-wrapped package. It's that human touch that is more personal and goes the extra mile."
With a great mix of classic, timeless Ocean City outposts, as well as new boutiques this summer by young entrepreneurs, Ocean City continues to reinvent and raise the bar in terms of shopping at the Shore — from Asbury Avenue to the Boardwalk.
DOWNTOWN
New & noteworthy — Seagrass Boutique
Among the newest shops in Ocean City is Seagrass Boutique, which opened in March, along with its original location on the mainland in Linwood. The shops aim to offer hand-selected, high-quality items that are bold, feminine and edgy from brands like French Connection, Free People, Anama, AS by DF, South Beach inspired Debbie Katz and more — that allow customers to make a statement, while being comfortable.
"Retail has been booming in Ocean City and we felt Seagrass Boutique would be a perfect fit," explains owner Kevin Heck. "Our focus is on coastal fashion with a modern flare, while providing our customers fashions that cannot be found elsewhere in South Jersey."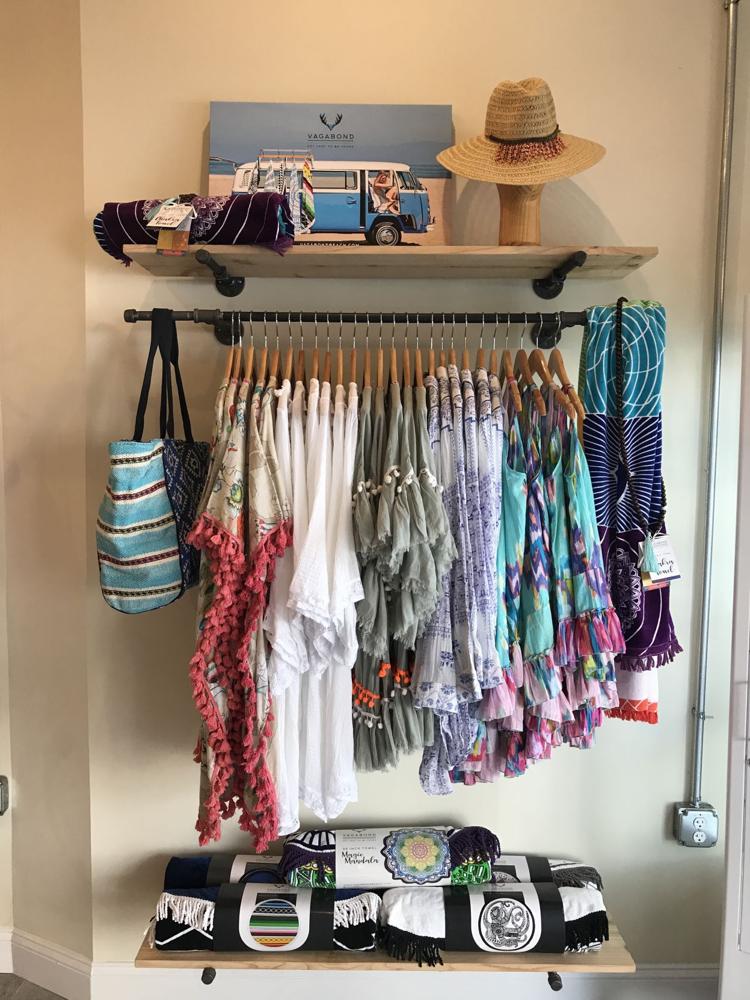 The boutique's Linwood locale offers styles that are a bit more formal, with the Ocean City store offering more relaxed and beach-inspired designs. Both locations are already working on introducing fresh, fashion-forward collections for Fall at both locations, offering customers the perfect date-night or nigh-out ensemble, a stylish cocktail dress or a casual dress that can be dressed up or dressed down — transitioning well from day to night. (409 8th St., SeagrassBoutique.com)
FREY Boutique: Bringing high-fashion to the Shore, Frey offers of-the-moment styles and must-have pieces by top designers and brands on Asbury Avenue. Evoking the seaside environment and lifestyle of the O.C., Frey offers signature apparel ranging from edgy to feminine and trendy to timeless, traditional fashions. Since its debut, Frey remains one of Ocean City's hippest boutiques for top-notch apparel, featuring top brands like J Brand, Skull Cashmere, Rag & Bone, Citizens of Humanity, Jeffrey Campbell and more. (935 Asbury Ave., 609-840-6531, FreyBoutique.com)
Island Gypsy: Offering the latest on-trend boutique fashions in the Ocean City's fashionable Downtown District on Asbury Avenue, Island Gypsy offers accessible, sought-after designs to the shore. From stylish rompers, to embroidered designs, the latest denim trends, flouncy summer dresses and more, Island Gypsy brings bohemian-chic style to Ocean City. (760 Asbury Ave., Facebook.com)
The Spotted Whale: The Spotted Whale is an upscale home décor store specializing in unique home, gift and garden items, mainly from the U.S., offering everything from beautiful seaside-inspired furniture, art, upscale home goods, specialty gifts for both him/her and more. With unique and beautiful dishware and tabletop items, The Spotted Whale offers those signature unique pieces to create a swoon-worthy tablescape. (943 Asbury Ave, 609-840-6667, Facebook.com)
ON THE BOARDWALK
New & noteworthy — SunSmiles Sandals & Beachwear
When Robert and Wendy Benz were celebrating their honeymoon on the island of Bon Air in November, they discovered a one-of-a-kind footwear boutique on their adventures that they knew they had to bring back with them to the Ocean City Boardwalk.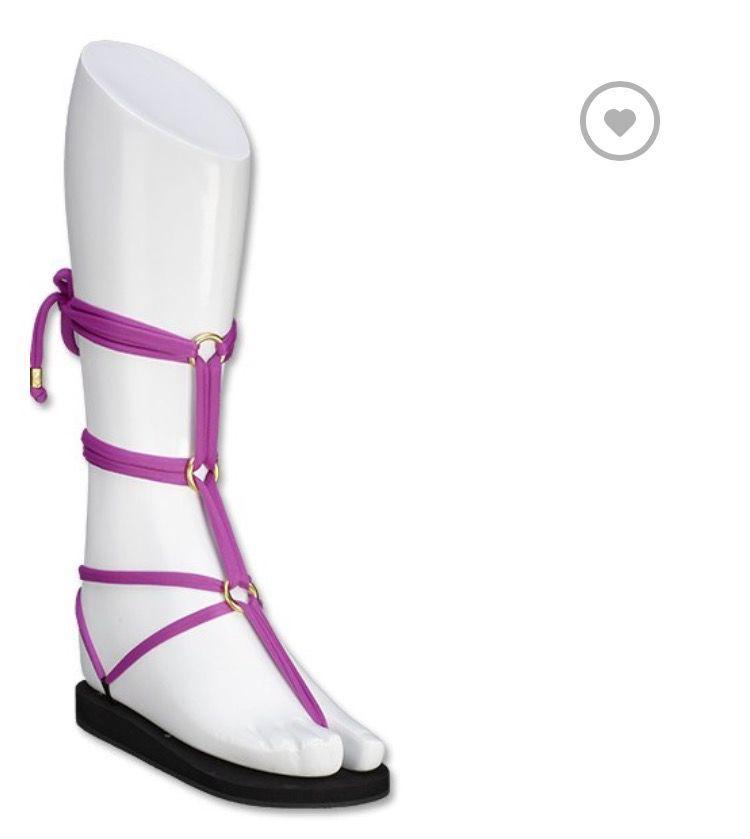 The concept, first founded by a surfer in Cancun, is similar to retail stores like Build-A-Bear, offering an innovative and custom approach to shoe shopping, allowing the customer to design and customize their own sandals. Shoppers can come in to select a sandal base based on comfort and style; then, they choose from dozens of colorful laces. Since the designs are interchangeable, one set of sandals can offer several different versatile looks transitioning from day to evening ranging from the trendy gladiator sandal, a traditional style and more.
"Wendy and I immediately fell in love with the concept and knew we wanted to bring the product to the Ocean City Boardwalk," explains Owner Robert Benz. "The fashions and colors are vibrant and bold, and we were so impressed with the boutique, the concept and the different styles offered. It was a natural fit to bring them to the shore." (1324 Boardwalk, Facebook.com)
SURF'S UP
7th Street Surf Shop: An Ocean City landmark for over 30 years, providing surfers top-tier gear, 7th Street Surf Shop remains one of the premier retail stores in the seaside town offer men, women and kids trendy beach apparel, sunglasses and more. With two additional outposts on the Boardwalk, and an outlet location on Asbury Ave, in addition to the year-round flagship store. (654 and 1118 Boardwalk, 654 and 720 Asbury Ave., 7thStreetSurfShop.com)
Embroidery first emerged last year as a major fashion trend, popping up on dresses, bags, be…
Heritage Surf: Founded in 1962 by renowned surfboard shaper Dan Heritage, the Heritage Surf brand includes two locations in Ocean City in addition to the flagship in Sea Isle City and Margate.
Heritage Surf and Sport aims to provide customers with the largest variety of premier surf and skate products on the market, in addition to apparel, accessories and footwear. (1368 Boardwalk, 740 West Ave., HeritageSurf.com)
Friday's Pool After Dark party was a Dream
The-Dream performs at The Pool After Dark on Friday.
Photos: Tom Briglia/PhotoGraphics