The family business. It's been an American classic for as long as anyone can remember, and it's not hard to understand why. After all, who can you trust better than your own flesh and blood? While you may bicker endlessly, these are the folks that have been through the good times and the bad with you, watched you grow up, and with whom you've shared everything from birthdays to graduations to weddings. Whether it be a restaurant, a body shop or a jewelry store, families in business represent pride, love and the American dream.
Atlantic City Weekly is proud to highlight some of the best family-run businesses in South Jersey.
No need to decide between a bagel or a sandwich at Downbeach Deli and Restaurant
In September 2015, Richard (Buddy) Della Fave purchased the iconic Downbeach Deli and Restaurant in Margate, where he worked since he was 15, learning the deli business from former owner Robert Hammerschlag. With a long history of good, old-fashioned comfort food, Downbeach Deli also specializes in a wide variety of healthy alternatives for those who don't want to indulge themselves in deli delights. They take great pride in all of their homemade items such as their delicious salads, soups, knishes and spreads, as well as a great variety of cold cuts, hand-sliced Nova and lox, gluten-free salads, sandwiches and "bagelwiches" with smoked fish and cream cheese. Deli dinners from chicken pot pie to homemade brisket are also available. And don't forget the complimentary pickles! Keeping the Downbeach Deli a family business is very important to Della Fave and many customers who frequent the deli because it's a warm, comfortable, clean restaurant that is like home away from home, serving the finest Jewish deli for over 35 years.
Downbeach Deli, 8 S. Essex St., Margate, DownbeachDeli.net
The Crab Trap — 50 years and counting
There's a good reason why the Crab Trap is still one of the busiest restaurants at the Jersey shore after 50 years. The Wallace family has run this successful operation since 1967, with help from its excellent cuisine and well-trained, helpful staff.
Outstanding service is paramount at the Crab Trap, where the bar, dining rooms and kitchen are spotless and the food is unsurpassed in quality on a consistent basis. Whether for a first date, a business function, a family gathering or a fun night out at Crabby Jack's outdoor, bayside, island-style, deck bar, the Crab Trap suits all desires.
Nestled at the foot of the Somers Point-Ocean City Bridge overlooking the Great Egg Harbor Bay, the Crab Trap restaurant and lounge exemplify life at the Jersey shore and is now recognized as the premier seafood restaurant in the area.
Today, the Crab Trap prospers as a 400-seat, full-service restaurant serving the finest seafood in South Jersey. As many businesses expand, they often lose the quality and personal touches that made them special. At the Crab Trap, that will never happen.
The restaurant's longevity is a true milestone that indicates its commitment to quality. Fresh seafood served in an old-time nautical atmosphere is also part of the appeal. But don't let the name fool you. While the Crab Trap does, of course, offer a fine assortment of seafood delicacies, it also boasts an extensive selection of all types of fine cuisine, all complemented year round by the sounds of live musical groups and vocalists garnered from an extensive variety of music, from jazz and folk to easy listening on Wednesdays, Fridays and Saturdays — and nightly during the summer months.
Events at the Crab Trap are a specialty. It's not uncommon for families to spend holidays or special occasions such as Mother's Day, Easter or New Year's Eve here, as the Crab Trap can easily accommodate groups from 25 to 100 in their private dining rooms.
The seafaring theme prevails throughout the restaurant, with ships' lanterns, wheels and seascapes among the décor, which extends into the bar and dining areas. During the summer months, music is also provided daily at Crabby Jack's, the restaurant's outdoor, patio bar where you can relax, sip tropical drinks and check out boats, windsurfers and wave runners while awaiting a table or having lunch or enjoying appetizers and light fare in the evenings. It is the ideal spot to have a frozen margarita, cold draft beer or your favorite cocktail, while overlooking the Great Egg Harbor Bay and the Ocean City skyline.
The restaurant's maritime atmosphere befits its beautiful location, just a few minutes' drive from Ocean City and other shore resorts.
The Crab Trap has come a long way over the last 50 years, but with Jack Wallace and his family still at the ship's helm, working closely with the staff to ensure you have an exceptional dining experience, you can truly enjoy life at the Jersey shore at its premier seafood restaurant — the Crab Trap.
Crab Trap, MacArthur Boulevard and Broadway, Somers Point, TheCrabTrap.com
Three siblings make up Sofia of Margate
"I did not want my name on the restaurant," says Sofia Papastamelos of her namesake restaurant Sofia of Margate. "I had more mythical names in mind, but my brother wanted a nice female name. 'I know what I want to name it,' he said. Since then it (the name Sofia) has become so popular. So many little girls come in with the name. It's come back."
The brother who Papastamelos refers to is Dr. Athanasios Papastamelos, an infectious disease specialist at Shore Medical Center and Sofia Papastamelos' twin, who discovered the space where Sofia Restaurant now lies.
The twins, along with older sister Angela Diamantis, and their parents came to the U.S. from Greece in 1967 and grew up in the restaurant business, working at their father's diner.
Papastamelos desired his sisters to be closer to him, so when he saw the space in Margate in 2006, he enticed the women to open a place down the shore.
"I didn't even know where Margate was," Sofia Papastamelos admits. "But my brother wanted my sister and me to come look at it. He wanted us to move from the old location and move here. So we sold our old business 10 years ago."
Sofia Papastamelos is "totally responsible for atmosphere" while sister Diamantis is responsible for the food and beverage aspects. Dr. Papastamelos is more of a silent partner.
The atmosphere Sofia Papastamelos created at her restaurant is one of the more spectacular ones you'll find in the area — or perhaps anywhere else.
The first thing that catches your eye is the enormous "tree" that sits toward the end of the bar with lighted branches that reach upward to the ceiling painted with a mural of the sky, providing a very relaxed and outdoorsy feel.
Ben Folds has a proven method for making sure his solo shows take flight.
Two fine dining rooms make up the interior of the first floor, including the atrium with four LED screens displaying a "fireplace" image that adds warmth to this classically designed space, along with a small outdoor courtyard for drinking or dining, too. The second level holds two other dining areas, one indoors used mostly for special events such as small weddings in the off season and dinner service in season, and another outdoor area complete with a full bar.
Ornate and intricate iron work weaves its way throughout the entire space, from the gate on the wine wall to the railing on the staircase to the magnificent chandeliers, all of which were designed by Sofia Papastamelos who had them made in Italy.
The aesthetics of the restaurant alone are worth the trip to Sofia — and a visit to the loo for women in particular is a must, with enormous fish faucets, decorative troughs and glamorous mirrors that make one never want to leave a ladies' room.
But it's the food that has folks returning again and again. The menu is brimming with Mediterranean specialties thanks to "all good flavors" that "enhance the main ingredient with lemon, herbs and olive oil and don't overpower."
"A lot of the recipes we grew up with — they come from our mother, grandmother, great-grandmothers," Diamantis says. "And people come here to experience our different flavors."
Sofia of Margate, 9314 Amherst Ave., Margate, SofiaOfMargate.com 
Angeloni's II has offered excellent food at the right price for decades
Angeloni's II Restaurant & Lounge is a family owned and operated restaurant that has been serving the finest Italian-American entrees in the area for over 40 years.
Alan Angeloni's father began his family businesses with a bar in the 1950s. Villa Capri, his first restaurant, opened in the 1960s, and in 1973 he brought the original Angeloni's Italian Restaurant to Mercer County. Alan Angeloni began working in the family restaurant at the age of 9 and since 1981 has brought traditional, authentic family recipes from his Sicilian grandmother and his father to Angeloni's II, now an Atlantic City tradition.
Angeloni's offers you a warm and elegant ambiance for your dining pleasure with a menu full of authentic Italian dishes from old staples to new favorites. Angeloni's II has the largest wine list in the area-both domestic and international-and is known for on-premise catering for up to 50 people.
What makes Angeloni's II tick? Quality food priced right with consistency. The dish you love at Angeloni's II will be the same year after year, proven by the repeat customers who have begun family traditions, many of whom have dined here for generations and became more than customers, but friends as well.
Alan also speaks with gratitude and high esteem of his employees, many of whom have been with him for many years. Their excellent service and congenial attitudes mean so much to his customers and have helped Angeloni's II become a "family restaurant" for all.
Angeloni's II, 2400 Arctic Ave, Atlantic City; Angelonis.com
Authentic Indian found right in EHT at Bombay Indian Restaurant
Bobby Singh arrived in the United States in 1991 from Delhi, India. He began his restaurant career at age 20, working in his uncle's family restaurant in New York City. Through learning the, traditional family recipes and the use of cultural spices for authentic Indian dishes, Singh's love for cooking emerged. It was then that he made it his goal to serve the freshest, finest cuisine to satisfy his customers. Today he is known for his traditional recipes and by adding variations has also updated dishes, offering something different.
In 1994 Singh moved to the Atlantic City area to work in the newly opened Bombay Indian Restaurant, where he worked seven days a week to earn enough money to purchase Bombay in 1996. Singh's goal was to introduce the wonderful flavors of India to an area that had no Indian cuisine. The combination of fresh vegetables, spices, seafood, prime meats and vegetarian items (another first in the area) with the traditional family recipes were well accepted and the business has now thrived for over 20 years. Bombay's menu offers various degrees of spiciness including mild, medium and very spicy. Traditional spices are cumin, cinnamon, turmeric, coriander, ginger and fresh mint.
Singh settled in Egg Harbor Township, and the family tradition continues. Married with two children, his cousins and other relatives work in the business as well.
Consistency in his dishes is most important to Singh as well as his penchant for cleanliness in his kitchen and throughout the restaurant. Healthy, flavorful food is a must, and his staff is well educated in the importance of this. Bombay has been recently renovated with beautiful tasteful décor with a relaxing color combination throughout.
Singh began a daily (except Sunday) lunch buffet where he offers an array of Indian dishes of varied spice levels. The buffet is served with a basket of fresh, hot naan bread and has become a favorite of many in the area.
Bombay Indian Restaurant, 3003 English Creek Ave., Egg Harbor Township, BombayRestaurantAC.com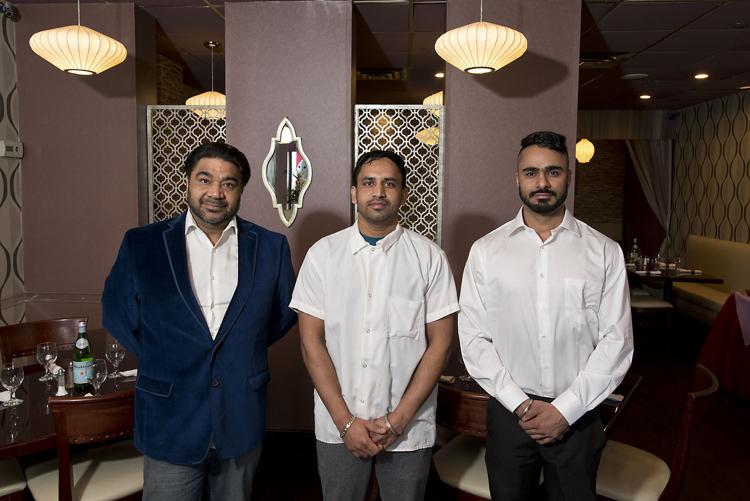 Pho 9 is a great — and delicious — alternative for health-conscious diners
Pho 9 Vietnamese Kitchen is owned by Polish-born Peter Myszka and his Vietnamese wife Tammy. Tammy's father Van loves cooking and could spend hours in the kitchen preparing delicious Vietnamese specialties. So they figured it was a good idea to turn his talent and passion for Vietnamese food into a family business. He's now the chef at Pho 9.
Pho 9 opened up its doors two years ago at Plaza 9 in Northfield. From the moment Pho 9 started serving authentic Vietnamese cuisine with French, Chinese and Thai infusions, it was an instant hit. Vietnamese cuisine, known for its healthy approach to dining, fresh ingredients, low fat content and exotic flavors, is gaining popularity among health-conscious people.
"Pho" means Vietnamese rice noodle soup, which consists of broth, rice noodles, herbs, veggies and choice of meat or seafood. Sure, Pho 9 is known for soups, but Vietnamese food is way more than that. Spring rolls and egg rolls with peanut sauce; cabbage salads topped with peanuts, Thai basil, tamarind dressing and grilled meat; vermicelli rice noodles served with shredded lettuce, bean sprouts, pickled carrots, peanuts and a choice of meat are popular items. All of which are served with a side of fish sauce, which is what amplifies and brings out the flavors of the main dish.
Pho 9 has become a hot spot frequented by vegetarians and vegans because every category on the menu has a vegetarian version. People can also find gluten-free and take-out options at Pho 9.
Come summer Pho 9 will focus on lighter items, such as the refreshing vermicelli dishes along with fresh-wrapped spring rolls and salads.
"Many local customers think of us when it's really cold out (for our hot soups)," Myszka says. "We'd like to remind them that this cuisine originated in a subtropical climate and there are many dining options for a hot, sunny days here at Pho 9 Vietnamese Kitchen."
Pho 9, 1333 New Rd, Northfield; MyPho9.com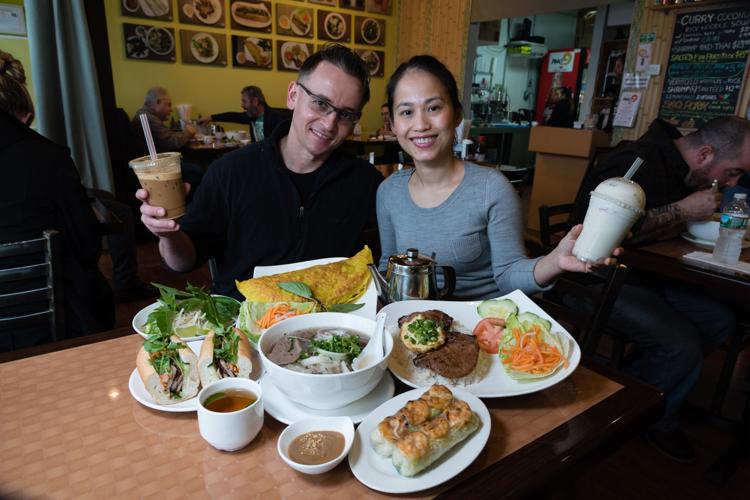 Power couple operate three restaurants in the heart of Margate: Johnny's Cafe, Shuckers and Tipsy Taco 
Johnny's Cafe & Bar in Margate City is owned and operated by John and Giovanna Liccio, both of whom were born and raised in South Philadelphia and have a background in dining and hospitality. At the young age of 12, John started working at the Litto Pastry Shop, where he gained the experience and knowledge that he still puts to use for each dessert in all of his restaurants. He earned respect and praise as a true baker, designing and baking hundreds of specialty cakes for any occasion. John always had an interest in owning a business "down the shore" but knew to wait for the right time and right idea. Fast forward to 1992, with John, on the path to South Jersey, landing in Washington Township. With hard work and a keen business sense, John opened his own pastry shop and became known as one of the premier bakers in the area.
More than 10 years later, John, with his wife Giovanna, expanded to Ventnor City. Giovanna, a devoted wife to John and mother to their daughter Nina, brings a strong background in hospitality from working in and managing restaurants and nightclubs for over 20 years, including some of Philadelphia's most popular Italian restaurants and the city's hottest bars and nightclubs. Drawing upon their combined business experience, in 2005 they moved to Ventnor Avenue where they opened "Cookies & Cream," a full-service pastry shop and ice cream parlor. In December 2008, after surviving and staying open through slow winter seasons, the Liccios decided to introduce a BYOB food establishment to the venue and offered a small prix-fixe menu. Word spread fast about the amazing food, and Johnny's Cafe was founded. With Giovanna managing front-of-house operations and John in the kitchen, Johnny's Café soon became a priority dining spot with locals and visitors alike. With limited space and the growing demand for seating, John's dream was about to be fulfilled. In March 2009, John and Giovanna closed the Ventnor location and purchased a building in Margate with the amount of kitchen and seating space they desired and opened a new Johnny's Cafe. The power couple went on to purchase a liquor license from the city, which was a contributing factor to the great success of Johnny's Café.
With the larger location and a growing customer base, John managed the details in the kitchen and concentrated on the food. Giovanna created and designed the gorgeous dining room and bar, in addition to all front-of-house procedures. She is also hands-on in the kitchen with John, creating eye-pleasing food presentations and selecting the different types of garnish paired with each individual dish. Come the holidays, whether it's an 8-foot-tall gold Santa Claus or custom Valentine's Day lighting fixtures in the windows, Johnny's Cafe is known for over-the-top decorations. At each holiday or special occasion there is always a fresh centerpiece for the dining room tables or a new specialty themed cocktail. Johnny's has evolved over the years, and the Liccios' menus and dining room are a reflection of their dedication to creating a pleasurable experience for their patrons.  
The combination of the husband-and-wife partnership has brought much success to the Liccios. They now own and still personally operate three restaurants: Johnny's Cafe, Shuckers Bar & Grille and Tipsy Taco & Tequila.
Aside from this husband-and-wife family, the Liccios also think of their loyal staff who have been with them throughout the years as part of their family.
Johnny's Cafe, 9407 Ventnor Ave.; Shuckers, 9403 Ventnor Ave.; Tipsy Taco, 9401 Ventnor Ave.; all in Margate; JohnnysCafeVentnor.com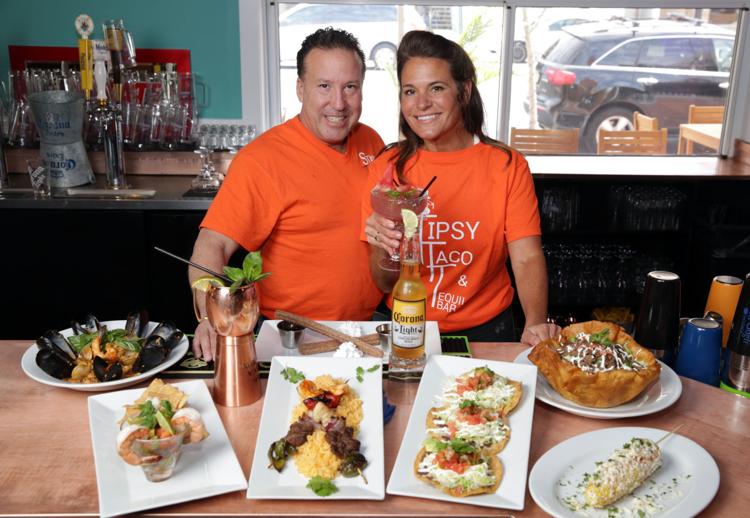 The Dougherty family has offered the best in seafood and service at Dock's Oyster House, Harry's Oyster Bar and the Knife & Fork Inn
A restaurant surviving for over 100 years is a remarkable feat in itself. A restaurant owned and operated by the same family for over 100 years is a true rarity, and Dock's Oyster House is just that. Dock's was opened by Harry "call-me-Dock" Dougherty in 1897 and quickly became a favorite of locals and tourists.  Lines would form out the door on Atlantic Avenue (and at the back door for those in the know) with guests waiting to dine on the freshest seafood in town. 
Harry's vision has since been carried on by four generations of Doughertys, who share his commitment to quality and service. The fourth-generation owners, brothers Joe and Frank Dougherty, got an early start in the restaurant standing on milk crates to wash dishes when they were 8 and 6, and went on to learn every aspect of the business from their parents Joe and Arleen. They also learned the more subtle qualities necessary to run a successful family business — mutual respect, hard work, dedication and a willingness to do whatever it is that needs to get done.
The family business now includes the Knife & Fork Inn and Harry's Oyster Bar in addition to the recently renovated and expanded Dock's. Frank and his wife Maureen run the restaurants full time with Joe and his wife Bernadette, who have careers outside the business, assisting frequently.  The fifth generation — Madison, Harry, Katherine, Megan and Lila — are already getting involved. It is too early to know who will take over, but we are certain that the business will thrive and welcome the sixth generation of Doughertys.
Dock's Oyster House, 2405 Atlantic Ave., DocksOysterHouse.com; Harry's Oyster Bar, 1900 Pacific Ave., HarrysOysterBar.com; Knife & Fork Inn, 3600 Atlantic Ave., KnifeAndForkInn.com; all in Atlantic City.
The Mancusos have made Angelo's Fairmount Tavern an A.C. staple
Atlantic City has changed greatly in recent years and so have its restaurants. Yet Angelo's, located in the Atlantic City's Ducktown section, is an Atlantic City favorite that has endured and flourished for three generations of the Mancuso family, making Angelo's an Atlantic City institution.
Angelo's Italian homestyle Atlantic City restaurant menu has aged like a fine Italian wine. Through the years, Angelo's has become a favorite and known as a perennial gathering place for friends and a haven for the hungry.
In 1935, Angelo Sr. and Isabella Mancuso purchased a small bar with an even smaller dining room in Atlantic City. They began by selling only two items: fried shrimp and spaghetti with meatballs. They worked tirelessly side by side for over 50 years while raising their two children, Angelo Jr. and Nancy. Their home was an apartment above the restaurant. Eighty-two years later, Angelo's Fairmount Tavern-still owned and operated by the Mancuso family-has flourished into a popular dining destination for both locals and out-of-town guests.
Angelo Jr., more commonly known as "Sonny," joined his parents by working alongside in the restaurant and learning the tasks involved with owning a business. His father knew one day the business would become his son's. Sonny, along with his wife Patricia, worked seven days a week as bartender and cook at Angelo's until his death in 2009.
Over the years as buildings and private homes became available, that once-small dining room expanded into many larger rooms and additions that included a larger bar, various kitchen expansions and three banquet rooms, each with their own unique personality. Today Angelo's consists of six dining rooms, three banquet rooms a large wrap-around bar.
Angelo and Patricia had five children, all of whom work in the family business. Angelo III runs the day-to-day operations and tends bar, as well. Barbara, Theresa, Patty and Michele are servers with other responsibilities such as baking, scheduling, payroll, organizing banquets, catering and managing the restaurant. Theresa and Patty also spent time in the kitchen cooking before moving to the floor to serve. The Mancuso family includes 16 grandchildren. Fourteen have worked or currently are working in the restaurant, in various positions such as kitchen help, busboys, hosts, bartenders and servers, making them the fourth generation to do so.
Having a family business has allowed the grandchildren and great grandchildren to work during summers, school breaks and after graduation.
Angelo's has always been more than just a family business. Many Sunday dinners were shared here and special occasions were celebrated. The Mancuso family was raised in this establishment. We, the grandchildren and third generation of Angelo Sr., hope to continue the legacy that was created by our grandfather and father, with the help of the fourth generation.
Angelo's Fairmount Tavern, 2300 Fairmount Ave., Atlantic City, AngelosFairmountTavern.com
The Smithville Inn revives its village and a sense of homey dining
When it comes to family-owned and-operated businesses in the Atlantic City region, few are as iconic as The Historic Smithville Inn. Founded as a stagecoach stop for weary travelers on the journey from New York to Cape May, the Smithville Inn has a long and storied history of hospitality. Now the Inn is one of South Jersey's busiest restaurants, serving everything from Sunday brunch and lunches to dinners and tavern fare, and hosting many special events.
It wasn't always hustle and bustle at the Smithville Inn. It was 1997 when the current owners took possession, and at that time, it had been closed for almost four years — the entire village was hurting. Out of 60 shops that once lined the brick pathways of Smithville, all but a few had closed by 1996. But better times were ahead.
The Coppola family and their partners, the Bushars, have been the owners and operators for the past 20 years, and in 1996, when they saw the state of the building and learned its history, they knew they had to get involved.
"It was breaking my heart to see such a beautiful building left to deteriorate. We knew it was going to be a risk, but we felt like if we didn't act it would be lost forever," says Fran Coppola about her and her husband Tonys Sr.'s concern.
They knew exactly who to call for help. This is where Charles and Laura Bushar enter the picture. The Bushars have been friends with the Coppolas for over 40 years, and Charles had experience turning around commercial real estate and making it viable again.
"We had extensive negotiations with the holding bank and finally made a deal that allowed us to purchase the entire East Village," Charles Bushar says.
When the Coppolas and Bushars combined their efforts, Smithville once again had owners that would make it a destination.
"Both families are fully committed to not only Smithville Village but the entire community", says Stephanie Bushar, daughter of Charles and Laurawho handles the real estate and leases for the village. Indeed, having Smithville viable once again has stabilized the community surrounding it, and the area continues to be one of Galloway's most sought-after housing markets.
Today the Smithville Inn is a favorite of locals and travelers alike. Tony Coppola Jr., the general manager of the Inn, credits this to its eclectic food and beverage offerings and its tradition of hospitality.
"We are always trying to stay ahead of the latest food trends while still staying true to the classic offerings that made the Inn famous," Coppola says.
This is evident when you browse the menu at the Smithville Inn. Old favorites like the chicken pot pie seem to peacefully coexist with new dishes like wasabi-encrusted tuna.
"This is the Food Network generation. People are more educated diners today, and you have to adapt your business and excite them with new and different menu choices," Coppola continues.
Chef Chris Bellino believes in the theory that you buy the best ingredients possible to get the best dishes. Smithville Inn has a special Jersey Fresh menu all summer featuring locally sourced fruit, produce and meats.
It's not just the food that attracts people to the Inn; it also has one of the area's most beautiful bars, the Baremore Tavern. Specializing in local craft beers, small-batch bourbons and boutique liquors, the tavern staff is always warm and inviting — so much that some regulars have never dined in the dining room, instead preferring the casual fireside charm of the Baremore Tavern. The Tavern and Inn also share an incredible wine selection, and have won the prestigious Wine Spectator award for multiple years.
However, the real charm of the Inn is the people. The Coppola and Bushar families have created a culture that is furthered by their staff. You can't help but feel that the people who work at the Inn actually enjoy their jobs. There is a real esprit de corps among the employees, many of whom have been there for years.
"We want to treat people the way we would want to be treated when we go out," Laura Bushar says. "Being a family owned and operated business has allowed us to have special relationships with our employees ... Not everyone can do what they do, they are a special group, and we treat them well."
Smithville Inn, 1 N. New York Road (Route 9), Galloway; HistoricSmithvilleNJ.com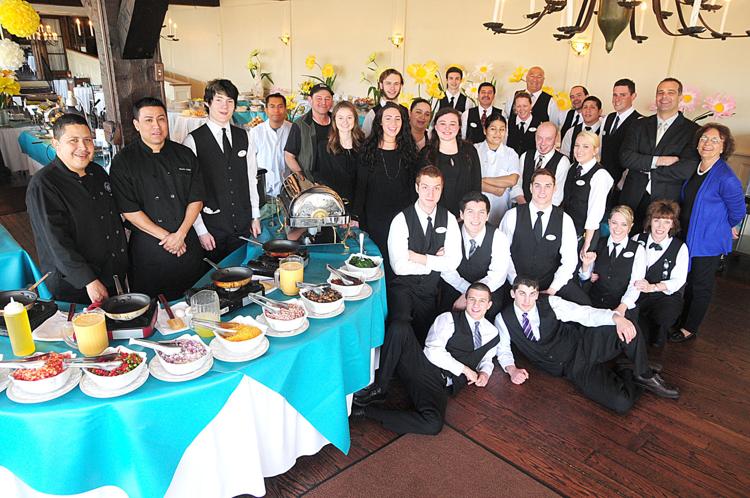 Assaggio! grows from humble beginnings to an award-winning local favorite
Assaggio! on the White Horse Pike in Egg Harbor City is truly a family affair. Owner and operator Mary Reyes emigrated from Cuba as a child in 1962, winding up in North Jersey, then Hawaii and finally settling in South Jersey in 1983, where she worked for a local contracting company for 30 years.
When the owner of Tre Figlio, a popular dining spot at the time, decided to retire, Reyes took the opportunity to embark on a new career. Acting upon the advice of a longtime friend, Reyes acquired the property and promptly enlisted her son Dan pictured right to join her in her new venture.
Reyes and her staff have built a loyal following in the five years that Assaggio! has been open, and she feels fortunate to have Chef Jorge Barreto in the kitchen. Barreto, who has won numerous awards for his culinary skills, constantly updates the menu to keep the fare interesting and appealing to Assaggio's customer base. He makes everything from scratch, with fresh pastas made daily, and his list of gluten-free items keeps growing, and now includes gluten-free pasta. Reyes considers Barreto a real part of the family.
Dan manages and works the bar, where his quick and quirky humor has made Assaggio!'s happy hour — named Critics' Choice Best Happy Hour at Atlantic City Weekly's 2017 Nightlife Awards — an enjoyable way to end the work day or begin a tasty dinner.
Reyes' niece Katie assists Dan at the bar, while granddaughters Ashlyn and Brianna serve as hostesses.
The rest of the staff feels like family, as well.
Other accolades garnered by Assaggio! are Best Meatballs at Resorts' Italian Festival, Open Table's Choice Award and Trip Advisor's Bravo Award. All proof that Assaggio! is no longer a neighborhood secret — it is a well-known South Jersey favorite.
Assaggio! 500 W. White Horse Pike, Galloway; AssaggioGalloway.com
The Pic-A-Lilli Inn — now famous for its wings — has a storied past
It all began back in the early 1920s, when Thomas Snyder, a chemist at The Evans Soap Co. in Camden, lived in a tent while erecting the building that now houses Pic-A-Lilli Inn in Shamong.
What is now Route 206 was formerly State Highway 39, where Snyder's Luncheonette opened in 1927. Snyder, also a Justice of the Peace, moved into one of the six rooms above his luncheonette, while he rented out the others. He not only used the upstairs as a hotel, but as a place to hold court meetings. Once the luncheonette business picked up, he needed help operating the business.
So he sent word to his only daughter Lillian, her husband Pickett Russell Sr. and their two sons Tom and Pickett, Jr. in Arkansas to join him in New Jersey. They came at once.
In 1933, after Prohibition, Russell, Sr. decided to add a barroom and acquired the first liquor license in Shamong Township. The luncheonette was renamed Snyder's Tavern. When Snyder passed away in 1937, he left the business to Lillian. To show new ownership, Pickett, Sr. and Lillian felt a new name was needed. An employee Alma Hall came across a jar of Pic-A-Lilli relish and recommended the name. All agreed it was a great idea, since it included both of their names. The Pic-A-Lilli Inn was born.
In the 1940s, Pickett, Sr. was an avid rodeo enthusiast, and many riders would stop in. Even Gene Autry, a famous rider, movie star and a personal friend of Pickett's, would often visit. You can find a picture of the two still hanging behind the bar. Another famous patron of the time was humorist Will Rogers, who had stopped in specifically to compare his resemblance to Pickett, Sr.
At about this time, Pickett, Jr. began courting Florence Hall, daughter of employee Alma Hall. Eventually Pickett, Jr., 16, married Florence, 17, and they immediately began their family, eventually having six children: Pickett III (Butch), Lillian Alma (Bonnie), Wallace, Bruce, Donald and John Henry (Buddy, now deceased). When Pickett, Sr. passed away in 1953, his last wishes were to hold his funeral at the Pic-A-Lilli.
It was during the 1970s that the children decided to build another addition, this time for a package goods store, where Pickett, Jr.'s extensive bottle collection is still on display today.
The most famous patron of the day may be the Russells' pet goat Billy, often seen living it up at the bar. Newspaper articles relaying the antics of the goat still remain in the main dining room.
In 1974, Lillian passed away, so Pickett, Jr. and his wife Florence took over the restaurant. For years the business flourished and many, many friends were made. The whole family was involved in operating the business. Pickett and Florence poured their love into the food and drink side, while Donnie worked in the kitchen, Bonnie and all of the sons' wives worked in the dining room, and the "comic duo" of Bruce and Wallace managed the bar.
When Florence passed away in 1980, Pickett, Jr. continued to run the business until his dying day in 2000. Their legend, however, continues. In the early 1990s Bruce and his wife Sandy opened Russell's Pic II in Ancora, and the Pic-A-Lilli Pub opened in Atlantic City. Donnie and his wife Barbara opened Pic-A-Lilli Wings & Things and Pic-A-Deli in Medford. When Pickett, Jr. passed on, he left The Original Pic-A-Lilli Inn to his remaining five children.
The family is now in its fifth generation and the business continues to grow. Thanks to that original liquor license, still in use, the good-time barroom and cozy dining room allows for locals and those friends just passing through, to enjoy their delicious food, such as the almost-world-famous buffalo wings and crab soup.
The Pic-A-Lilli Inn's history continues growing every day.
The original Pic-A-Lilli Inn in Shamong is now managed by Wallace Russell and his niece Bonnie-Lynn Schneider.   The Pic-A-Lilli Pub in Atlantic City is currently managed by Pickett "Kip" Russell IV.
Pic-A-Lilli Inn, 866 US-206, Shamong; PicALilli.com
Pic-A-Lilli Pub, 231 S. Tennessee Ave., A.C.; PicALilliAC.com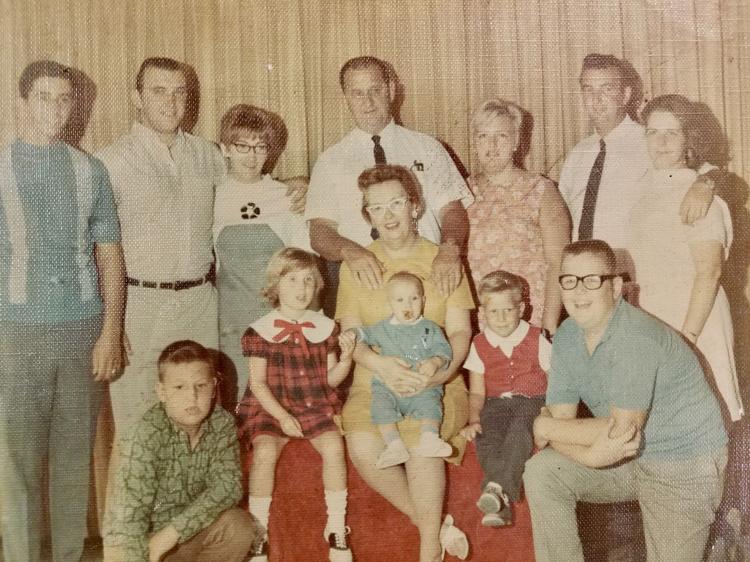 A Touch of Italy has the flavors of Naples
Andrea and Maria Louisa Palladino left their home in Naples, Italy, to find a new life in America, settling in Brooklyn, N.Y. with their sons Joe, Andrew and Carmine.
The boys were always helping out in the kitchen, where Joe developed a love of food from the traditional recipes handed down from his parents and ancestors. When he was older, he began to work in some high-end restaurants and eventually moved to Milmay, where he opened his own restaurant.
Eventually joining him in this new venture were brothers Andrew and Carmine, Joe's wife Lena, her sister Anna and brother-in-law Andy Vourvahis. Desiring a farm like the one he grew up on in Naples, their father bought the property next door and began growing fresh vegetables that were used in the new restaurant.
In 1981, the brothers ventured to Atlantic County and opened A Touch of Italy, to serve traditional Neapolitan family favorite recipes that have been handed down for generations. It became an immediate success in the area. When long lines began to wrap around the building, they knew it was time to expand. A property was available on the Black Horse Pike in Egg Harbor Township where A Touch of Italy now has a permanent home with a warm friendly atmosphere, complete bar and wine list and live music several nights a week. Private events have also become a specialty.
Unfortunately in 1999, Joe died. Since then, his wife Lena has become an integral part of the business, welcoming customers daily and making everyone feel like they're a part of the family. The love of the restaurant has also been instilled in their children, who all play an important role in the everyday operations. Chefs Andrew and Carmine are busy keeping the family recipes a consistent favorite while also adding new creations to please their clientele. Chef Andrew personally selects the freshest, wild-caught fish and creates made-to-order daily specials with great attention to detail.
A Touch of Italy, 6629 Black Horse Pike, Egg Harbor Township, TouchOfItaly.net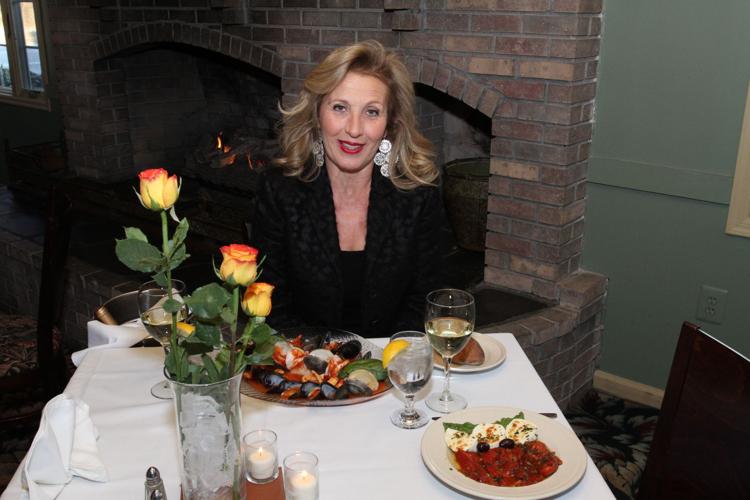 Margate Dairy Bar & Burger has a passion for pleasing
Margate Dairy Bar & Burger has four basic and wholesome objectives: 1) retaining tradition; 2) using only the best quality; 3) listening to customers' desires and making them happen; and 4) providing families with a sociable and safe gathering place for providing cherished memories for many generations.
In 1952 the McCree family opened the Margate Dairy Bar as an ice cream shop that sold burgers as well. Over the years, there were various owners until 2003, when Christopher Clayton purchased the property and created a happy place for customers to socialize and enjoy great ice cream favorites. The business thrived until Superstorm Sandy caused structural damage, making re-building a must.
Already planning to return to the ice cream and burger shop of old, Chris moved the timeline for his burger/fries/shakes concept ahead with a major renovation and a rebirth of a bygone era, bringing Margate Dairy Bar & Burger "back to the future," so to speak, by creating a "Googie"-style building (think "The Jetsons") and giving families what was missing in the Downbeach area: a great burger option where quality reigns supreme.
Extensive growth in popularity, the summer months bring Mariska Clayton, Chris' wife, away from her profession to become general manager and an integral part of its continuing success. Along with Chris' son Christopher, now 11, who emulates his dad's "customer satisfaction and friendly attitude" and inherited Chris' passion and love for people. While not old enough to work, he's become the "welcome ambassador" to guests, their dogs and families.
The Clayton family puts the community front and center and takes their commitment seriously. Opening at 11 a.m., bike delivery to the beach is a favorite as well as to homes and businesses. An integral part of the business, the employees have an average tenure of four and a half years and have also learned the "passion of pleasing."
Margate Dairy Bar & Burger, 9510 Ventnor Ave., Margate City, MargateDairyBar.com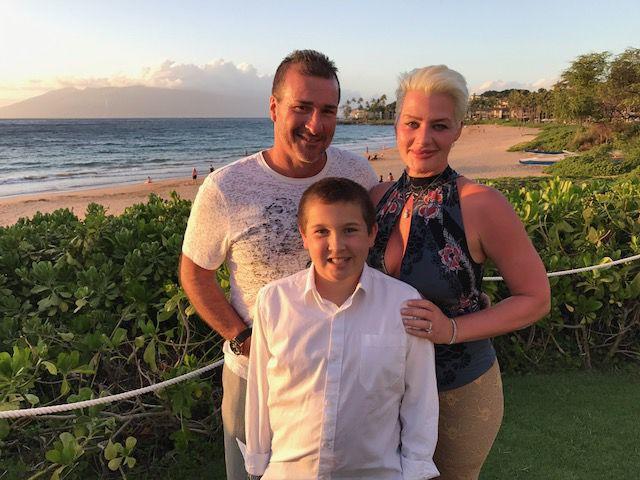 The Jacksons are the heart and soul of Kelsey's
Kelsey and Kimberly Jackson are a husband-and-wife team who own and operate two local restaurants, Kelsey & Kim's Southern Café and Kelsey's Supper Club in Atlantic City. Both are native to the area, Kelsey, a graduate of Pleasantville High School and Kim, a graduate of Absegami High School. The couple married in June 1992, have four children and three grandchildren.
During Kelsey's high school years, he worked in a series of local restaurants with humble beginnings, first as a dishwasher then as a busboy before being given the opportunity to master the art of cooking in the casino industry. Kelsey quickly moved up the ranks from apprentice cook to relief cook. He later attended Atlantic Cape Community College's Culinary Program. In 2015, Chef Kelsey was named Chef of the Year by the American Culinary Federation Professional Chefs Association of South Jersey.
Wanna know how good Purdy's Galloway Grill is? Take a look at Don Purdy's waistline.
Kimberly Jackson also attended Atlantic Cape where she earned an associate's degree in business and a certificate in Baking. Kim worked for over 15 years as an assistant administer of Laborers Local #415 prior to becoming an entrepreneur.
The Jacksons are proud of their more recent vision Kelsey's, which features a unique dining style where Chef Kelsey and a creative staff offer a refined menu for guests to choose from. The menu is ever-evolving with wonderfully delicious soul food that is seasonally rooted, locally focused and unlimited in its stylistic boundaries. The restaurant features fabulous entertainment ranging from local talent, tri-state area bands and celebrity artists focusing on blues, jazz, neo-soul and R&B.
The duo's greatest claim to fame is Kelsey & Kim's Southern Café in Atlantic City. The cafe gained national recognition for its appearance on the Food Network's hit show "Diners, Drive-Ins & Dives" with celebrity Chef Guy Fieri.
Chef Kelsey and Kim proudly support their community by giving back to organizations such as: Pleasantville PAL, Atlantic City PAL, Sister Jean's Kitchen, Atlantic City Rescue Mission, Atlantic County Youth Advocate Programs and others. The couple was recently awarded ACIT's Business Partner of the Year for their support of students in the culinary field.
Both Kelsey and Kim credit their success to hard work, determination and strong family values.
Kelsey & Kim's Southern Café , 201 Melrose Ave.; Kelsey's, 1545 Pacific Ave., both in Atlantic City; KelseysAC.com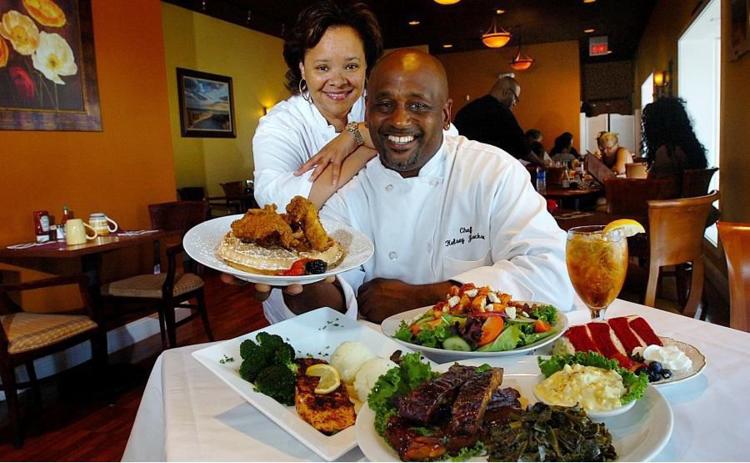 Glenn's tradition of service spans four generations
When Thomas L. Glenn Sr. established Glenn Insurance, he envisioned a prosperous future for Atlantic County. From the very beginning, the company was built on a devotion to family and community.
"My ancestors have lived in Atlantic County for over 200 years, moving to Atlantic City well over 100 years ago. My great-grandfather Lewis B. Glenn loved Atlantic City and made it his aim to give back wherever he could," said Tim Glenn, president of Glenn Insurance. "He was director of the Atlantic City National Bank and president of the Atlantic City Board of Education. It was his example that set the standard for what the company is today — always looking for a way to support local aid groups and organizations that impact the welfare of the community."
Glenn Insurance has its roots in Phillips Company, founded by one of Tim Glenn's ancestors, Walter W. Clark, in 1879. Thomas L. Glenn Sr. started Glenn Insurance in 1927 after graduating from Colgate University. His father, Lewis Glenn, joined him during the Great Depression, bringing his license and entire book of business with him.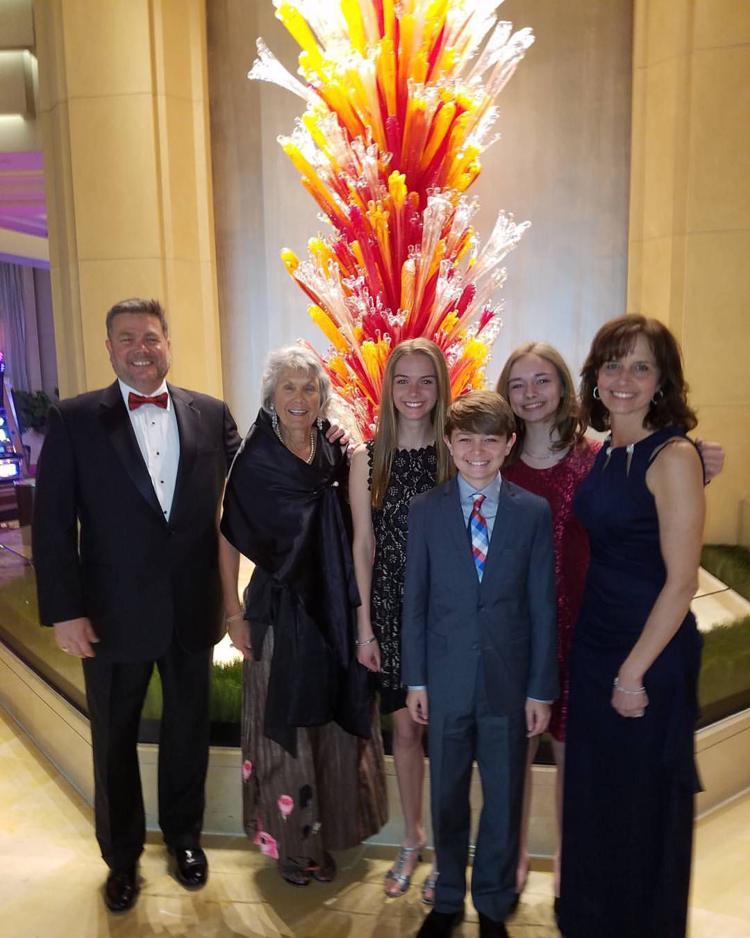 Through the years, Glenn Insurance has stayed a close-knit family business, with the presidency passed to Tim's father, Thomas L. Glenn Jr., in 1966 and then Tim's uncle, R. Ronald Glenn, in 1984. In 2001, Tim took the reins as president, carrying on the family tradition of hard work, customer loyalty and consistent support for the community through financial sponsorship of worthy organizations. Today, as a Trusted Choice Independent Insurance Agency, Glenn Insurance is the area's leading insurance agency offering personal, business, life and health insurance, plus customized insurance planning to cover each client's needs.
"I learned how to run Glenn Insurance from my dad and I am very fortunate to have worked with him for 16 years," Tim Glenn said. "He learned from his dad and grandfather, and from the ladies in our family, too. Knowing the effort he put into developing relationships and working to earn clients' trust, it's a great responsibility to honor his memory and conduct business the way he taught me — with integrity and respect for others."
Glenn Insurance, 500 E. Absecon Blvd., Absecon, GlennInsurance.com
Bernie Robbins Jewelers continues to sparkle even after 55 years
Celebrating over 55 years in business together, Harvey and Maddy Rovinsky have grown Bernie Robbins Jewelers into the region's leading luxury jeweler. With four locations in Pennsylvania and New Jersey, Bernie Robbins has always been synonymous with quality and exemplary service. 
Bernie Robbins started as a small, family-owned appliance store in downtown Philadelphia in 1962. Shortly after Harvey married Maddy, daughter of the owner of Bernie Robbins, he began managing the family business. As a team, Harvey and Maddy have transformed Bernie Robbins into the leading curator of fine jewelry and watches.
Crediting a strong partnership and trust as the reasons for their longevity. Harvey and Maddy travel the world to discover and debut exotic diamonds, exquisite jewelry and fine watches that reflect their customers' style and spirit.
Dedicated to providing knowledgeable and personalized service in a warm, comfortable atmosphere, Bernie Robbins Jewelers strives to give its customers the best shopping experience in the country. Active in each of their stores' local communities, Harvey and Maddy have formed strong partnerships with numerous foundations and non-profit organizations.
At their flagship store in Somers Point, customers will discover the world's foremost designers and fine Swiss watches as well as an in-house goldsmith to assist with special requests and custom orders. Bernie Robbins will host their biggest sale of the year with prices up to 70 percent off to offer our customers additional savings just in time for Mother's Day. Don't miss this one of kind Somers Point sale from May 6 to 13. 
Bernie Robbins, 507 New Road, Somers Point, BernieRobbins.com 
Philly's Barrels continues long tradition of great food and service in Margate 
Since 1959 the Barrels family has served the finest homemade Italian foods using the freshest ingredients available in Philadelphia and the surrounding area. Today the Gualteri family continues those old-world values in Margate at the corner of Jerome and Ventnor avenues, carrying on the tradition established by Founder "Johnny Barrels" Franco.
There are two legends of how "Johnny Barrels" got his nickname. One is that he was shaped like a barrel of beer. The other is that he could drink a barrel of beer. Either way, Johnny Barrels began a tradition that continues today through his daughter Rose Gualtieri, who has been the family matriarch for the past three decades. Rose, Johnny's eldest daughter, has a nickname as well, "Rosie Blue Eyes." With her knowledge of food and cooking skills learned from her father, Rose has been making her "award-winning meatballs," the finest homemade soups and authentic four-generation Calabrian family recipes available at the Jersey Shore.
Rose's son Chris has inherited "the wooden spoon," with mom there every morning overseeing. He is continuing the tradition of serving their family recipes consisting of a wide variety of pastas, hearty soups, seafood entrees, fresh salads and unique sandwiches made fresh daily. Chris is a graduate of Widener University with a degree in Hotel and Restaurant Management and has 10 years of experience as a food and beverage manager at the Tropicana Atlantic City. He also has years of experience from childhood cooking with his grandfather Johnny Barrels, his mom Rose, along with brothers Anthony, Peter and John. Chris enjoys meeting generations of families who have enjoyed Barrels cuisine over the past 25 years and have made eating at Barrels their family tradition.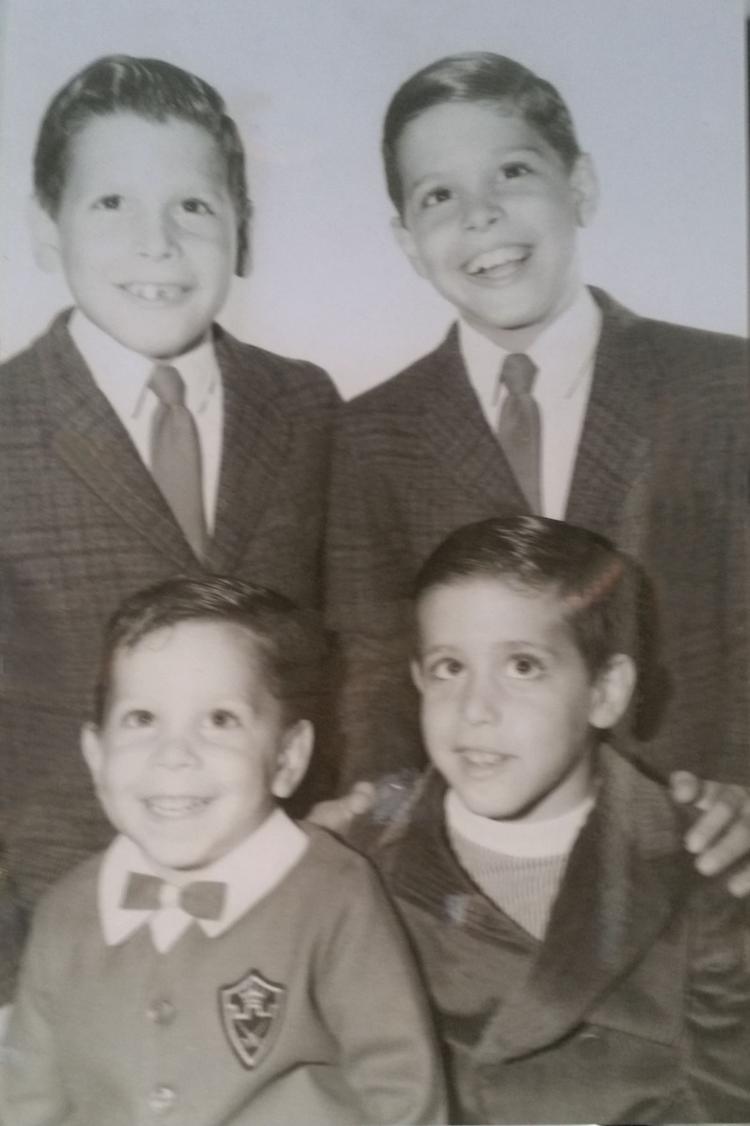 Barrels is open seven days for lunch and dinner year round with speedy delivery, take out, dining in, as well as on- and off-premise catering.
"It is our pleasure to serve our local residents, returning visitors and new friends to our family restaurant," Chris Gualteri says.
Barrels of Margate, 8409 Ventnor Ave., Margate, BarrelsMargate.com