On Saturday and Sunday, Sept. 10 and 11, the Atlantic City Seafood Festival heads back to Bader Field. With new restaurants, more New Jersey beer than ever and lots of extra-curricular activities, "It's going to be glorious," says Jon Henderson of Good Time Tricycle Productions, A.C. Seafood Festival's Producer. Seemingly gaining in popularity each year, this festival draws over 50 restaurants and culinary personalities, all eager to celebrate what the ocean has to offer.
Festival tickets are $5 per person, children under 12 are free and a portion of the proceeds will benefit the Community Food Bank of New Jersey. Each participating restaurant will offer a selection of dishes with prices ranging from $3 to $12.
"The food is going to be out of this world, just pure seafood gluttony," Henderson says.
Some participating restaurants include: Bes'Dam Soup, BoneYard Bar and Grill, Chart House, The Continental, Harry's Oyster Bar, The Knife & Fork Inn, Jay's Crab Shack, Margaritaville, The Palm, Phillips Seafood, Sammy D's, Sam's Rialto Grill, Tony Boloney's, Vagabond Kitchen and Taphouse and many more.
"There's going to be mounds of food, just mounds and mounds of delicious food," Henderson says.
And in case you get full, there will be plenty to do while you work up that second wind. The weekend will be packed with cooking demos, art, wine tastings and seminars, live music and entertainment, the SUP A.C. Paddleboard Race, Phillips Seafood crab eating competition and, of course, the Great Brews of New Jersey tent, which will feature many of New Jersey's favorite locally brewed beers. See the sidebar for more info.
"The Great Brews of New Jersey tent is twice as big as it was last year," Henderson says. New to the festival this year will be a series of cruises.
The A.C. Seafood Festival certainly doesn't forget about the kids. New Jersey's champion sand sculptor Matt Deibert will be on hand to offer interactive sand-sculpting clinics. There will be a kids' fishing tournament, an ice cream cruise, a visit from the Cape May Zoo and more.
The Chowder Cook-Off, which benefits the Community Food Bank of New Jersey, will be back as well. For a small donation ($5), one can sample a multitude of chowders and vote for the best. The cook-off will take place noon to 3 p.m. each day.
Oh, and if you're on the fence and still need one last reason to come, it should be noted that the A.C. Seafood Fest is a pet-friendly event. So grab your dog's bowl and fill that bad boy with chowder, as you both celebrate the many bounties of the sea.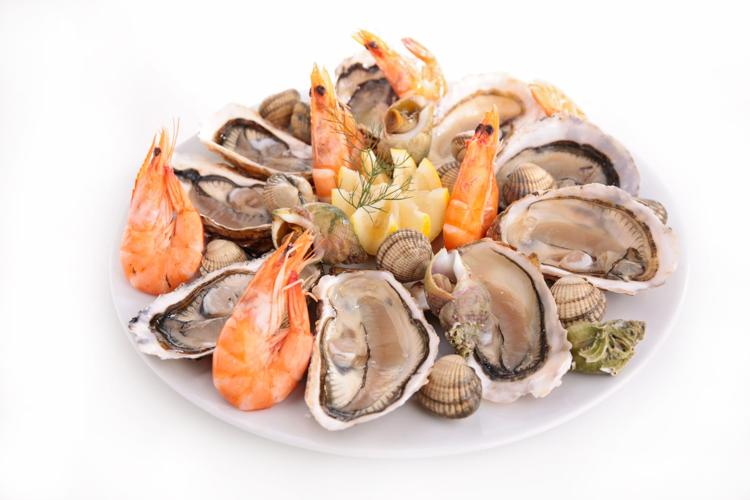 The Seafood Fest — at sea
The A.C. Seafood Fest … with loads and loads of fresh fish caught straight from the ocean and brought to Bader Field for the tasting. While it's tough not to be excited about chowing down on crabs, shrimp and other aquatic treats, there is a school of thought that says a seafood fest should involve the sea in a more direct manner. After all, it was the sea itself that brought us this great bounty of delectable's in the first place. Gotta give credit where credit is due. And this year's seafood fest does just that.
How?
Well, for the first time, a series of short cruises will set sail directly from the festival. Provided by Teal Cruises, the charter boat will float through the back bays for a scenic joyride. Each cruise has a different theme and runs once per day. The "kids ice cream social" cruise is naturally the family-friendliest of the bunch, with a chance for the youngens to mix and mingle while samples of everyone's favorite frozen treat are given to all who embark. Also running that day will be the Barefoot Wine Cruise and the NJ Beer Tasting cruise, both of which feature samples of tasty vinos and brews. All cruises will run approximately 45 minutes and prices range from $10 to $25.
THE ATLANTIC CITY
SEAFOOD FESTIVAL
Where: Bader Field, 600 Albany Ave., Atlantic City
When: 11 a.m. to 7 p.m. Saturday, Sept. 10; 11 a.m. to 6 p.m. Sunday, Sept.11.
How much: Admission is $5 for adults and free for kids under 12. A portion of ticket sales will benefit the Community Food Bank of New Jersey. Food selections range from $3 to $12.
More info: For more information go to ACSeafoodFest.com
TEAL CRUISES
When: 12:30, 3 and 4:30 p.m. Saturday, Sept. 10; 1, 2:30 and 4:30 p.m. Sunday, Sept. 11.
Where: Bader Field, Atlantic City
How much: $10 (for the kids ice cream cruise), $25 (for wine and beer cruises)
More info: ACSeafoodFest.com; TealCruises.com