Every year, a long list of some of the top chefs in South Jersey get together for Chefs at the Shore, a charity event that raises funds for culinary scholarships and educational programming at the Atlantic City Aquarium.
What started as a small fundraiser has grown over the years to include live entertainment, beer and wine, hundreds of attendees and (most importantly) lots and lots of great food.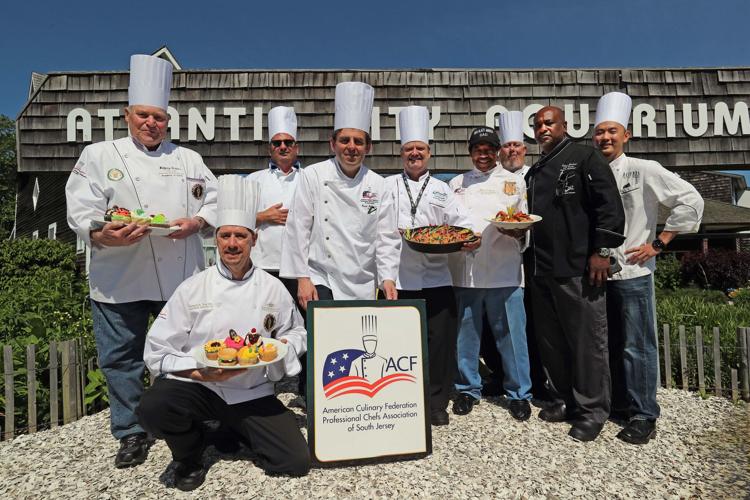 This year's event runs from 5:30 to 9 p.m. Thursday, June 21, and will once again be held at the Atlantic City Aquarium. Chef David Goldstein has helped run the event since its inception and told us what to expect this year.
Atlantic City has hundreds of restaurants.
Atlantic City Weekly: Can you give us a little bit of the history of Chefs at the Shore? How did it start?
David Goldstein: It's been going on for over 15 years now. It came about because some people from the aquarium had an idea of working with the chefs. There was a relationship there and they knew we were looking for ways to raise money for our scholarships for educational programs, and they (the aquarium) do educational programs for kids and are a non-profit organization. The first year we sold 100 tickets and only had 10 or 12 chefs. Then each year it got a little bigger and now it's become this big event with over 30 participants and a live band and we demos — it's just unbelievable.
ACW: What can we expect from the event this year?
DG: Well, we are going to have Chef George Fisher and his band again. He is the executive chef at The Atlantic City Convention Center and Boardwalk Hall. And when the chefs come they bring different dishes. Some people bring stuff that everyone looks forward to because they are known for that, but a lot of them like to mix it up a bit and everyone enjoys that.
Atlantic City has hundreds of restaurants.
ACW: What do you think makes Chefs at the Shore so popular? How has it managed to grow so much over the years?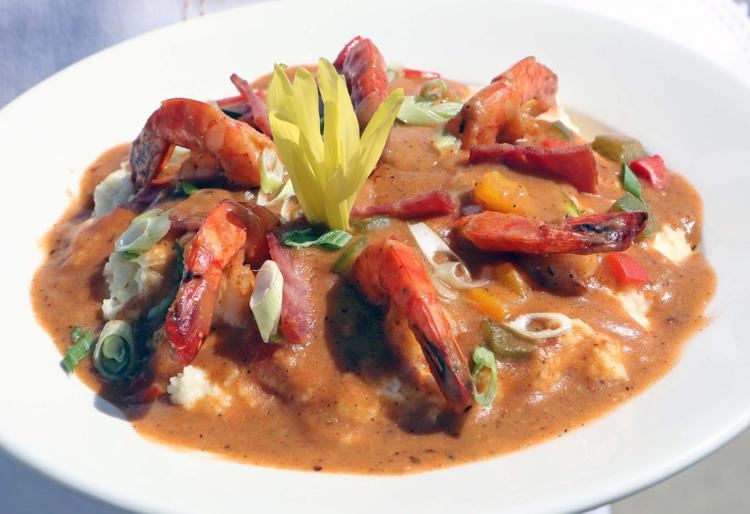 DG: Great food, great music and a relaxed atmosphere. And it's right at the aquarium at the dock at Gardners Basin. There is a nice breeze, you can see the water and the boats, there's a beautiful sunset … people love it. It's one entry price and everything is included and you get to really enjoy yourself.
ACW: What is the best thing you have tasted at Chefs at the Shore since it started?
DG: That's a great question! I don't have a favorite thing. I think Kelsey and Kim's shrimp and grits is really good and every year Chef Bobby Hettmansperger from Golden Nugget does a surprise dish that's always really great. You never know what it's going to be. He is always thinking outside the box, and it's always food that people love. And Chef Demitrios Haronis from Tropicana usually does a lobster bisque that is really great. Everybody loves that too.
ACW: How many chefs are coming to the event this year?
DG: I think we are up to 32 or 33 this year. It keeps getting bigger!
A.C. Views from the The Wheel at the Steel Pier
On Monday, June 11, The Steel Pier held a VIP grand opening for The Wheel.
The Wheel is 227 feet tall, with 14,500 LED lights and features temperature-controlled gondolas. It's the third largest observation wheel in the United States and sits 300 feet out in the Atlantic Ocean, offering stunning views of Atlantic City.