Kuro, a phenomenal Japanese restaurant, may deservingly be getting the buzz as the greatest new restaurant inside the Hard Rock Hotel and Casino Atlantic City.
But Song, a new Hard Rock Chinese concept, isn't far behind.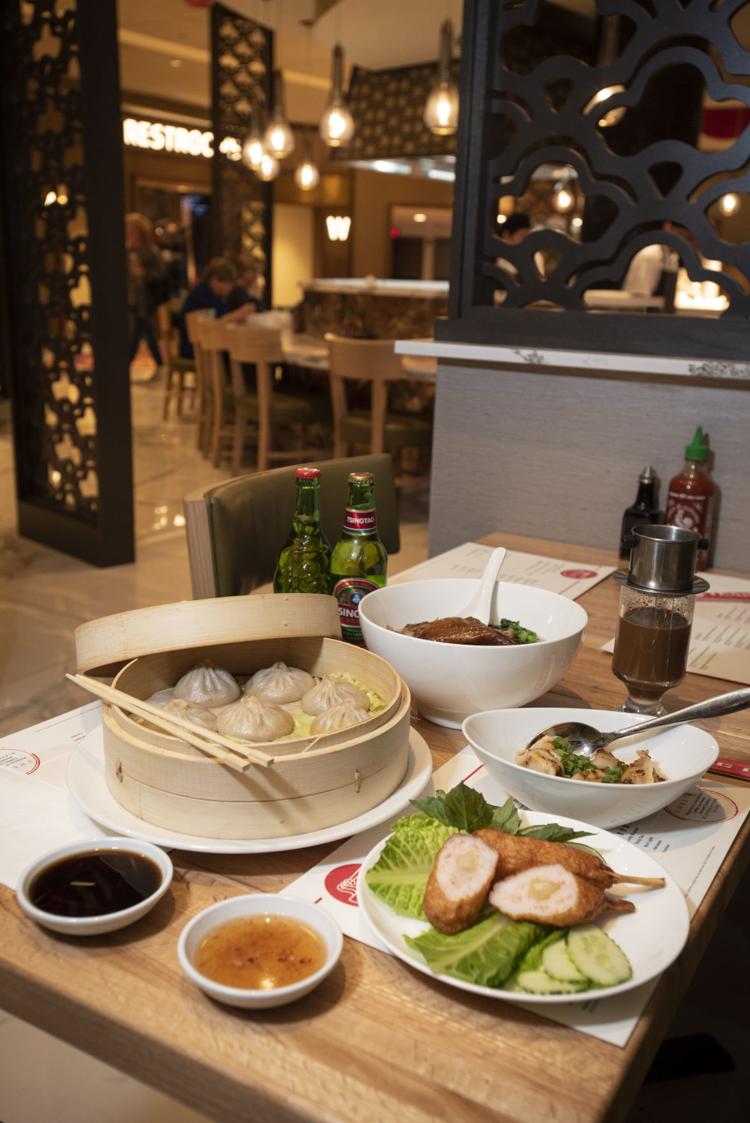 Song's modern Hong Kong design, high-energy room, superb service led by General Manager Emily Wang and stellar food stand out to make the new restaurant certainly one of the best Chinese dining experiences — if not the best — that you will have in Atlantic City.
Song has dual meaning at the Hard Rock. In Chinese, Song means "to give a present;" the other reference is obvious, paying homage to the casino's music theme.
Once inside Song, which was totally gutted from its former Dynasty days inside the Taj Mahal and redesigned to fit the sleek, new image of the Hard Rock while never losing its Chinese roots, diners will be immediately impressed by the cuisine of Chef Eddie Fong and his staff.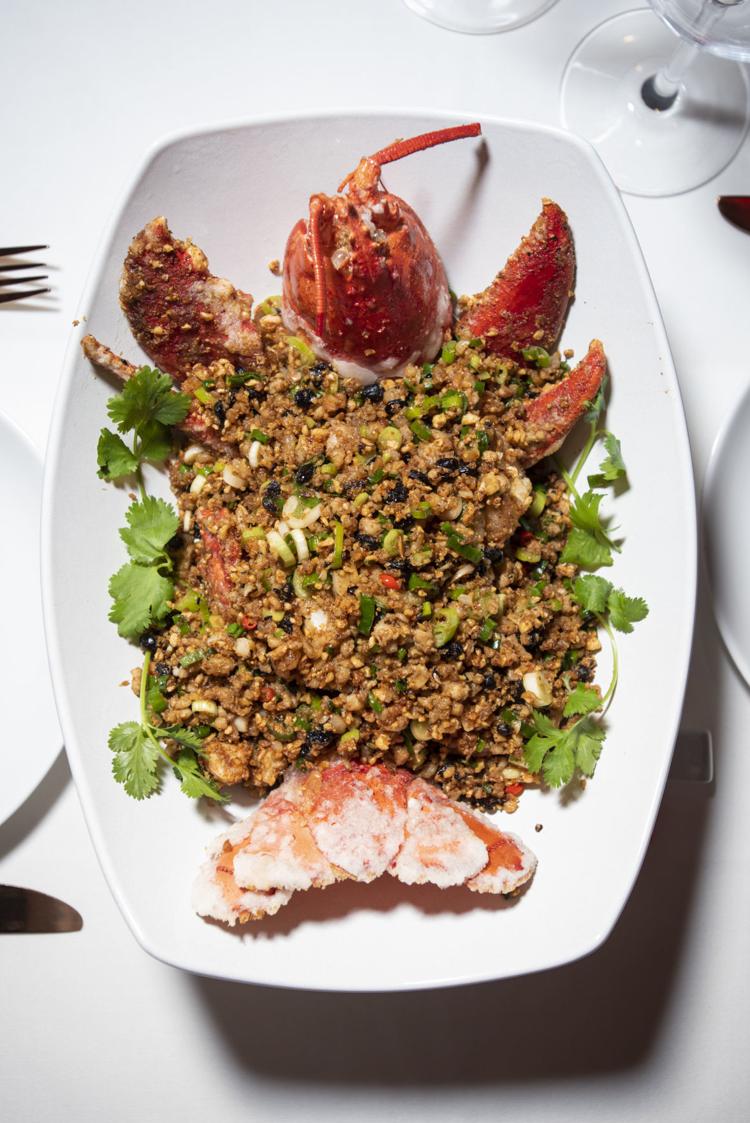 Fong isn't trying to reinvent Chinese food. He's just trying to make it better than the stereotypical American-Chinese cuisine so many are used to. That means using the best ingredients, cooking from scratch, no shortcuts and passing on recipes he has learned through his impressive career.
"The quality of food is very fresh," Wang says. "Chef only finds the best quality meat and fish, and the menu combines different regions of China. Most restaurants here are all Cantonese food. Our menu has northern and southern Chinese dishes, Sichuan … a combination of different places."
Start with the to-die-for crispy shrimp spring rolls ($14), that are light, snap to the bite and not greasy at all, and served with a delightful sweet and sour dipping sauce, as well as the golden-fried king prawns ($16) coated in creamy wasabi dressing that are simple perfection. Not into shrimp? No problem. How about salt and pepper scallops ($17)? That should do the trick.
Soups ($8) include hot and sour, egg drop with minced beef and the must-have wonton with housemade dumplings.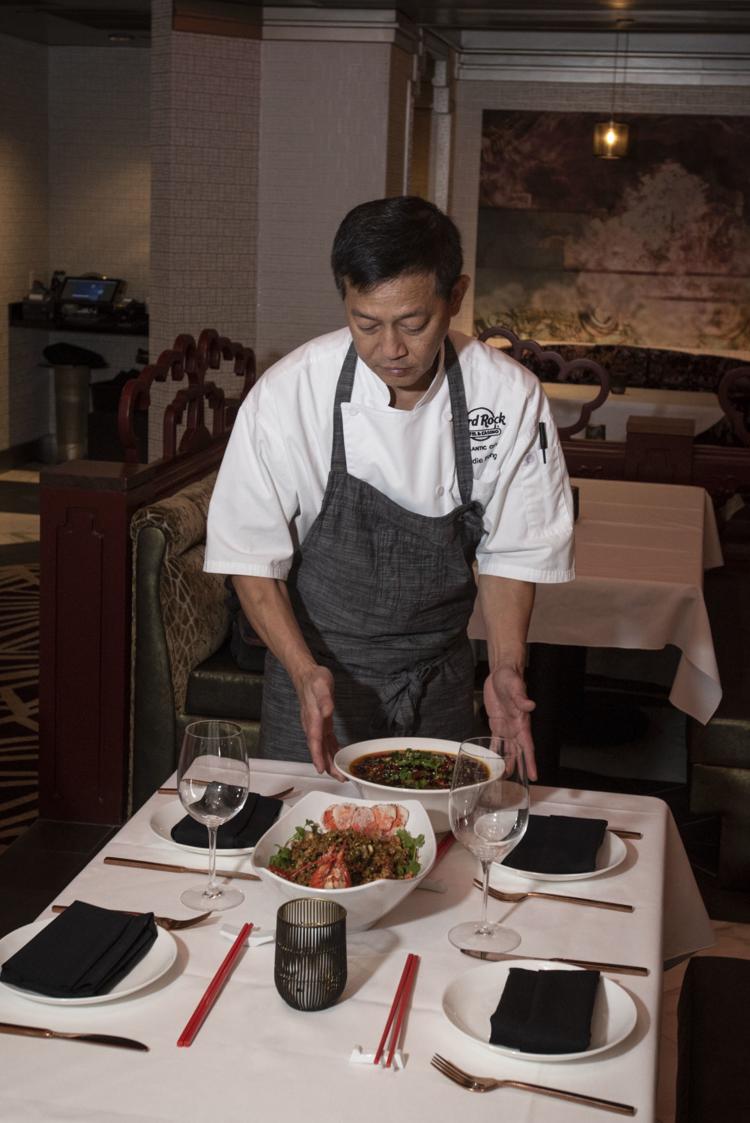 But if you are looking for more familiar items that remind you of your neighborhood Chinese joint, Song has that, too. They're just way better. Out of the wok, you will find kung pao chicken ($24) with spicy cashews, chicken or beef and broccoli ($24) and sweet and sour pork ($24) with sweet Longan fruit — a traditional Chinese ingredient to balance the chi — and bell pepper.
Rice and noodle dishes include XO Beef Chow Fun ($21), lo mein ($26) with your choice of proteins and veggies, and fried rice ($21) with vegetables, pork, chicken or shrimp.
The three best dishes on the menu comes from three different sections of the menu.
Under the BBQ heading — and there is only one item — definitely order the Peking Duck ($32 half, $60 whole). Marinated, roasted and lightly fried at the end before serving to make crispy, Fong and his team cut out the fatty parts and serve with homemade hoisin sauce and bao buns.
Under fish and seafood you will find the wok-fried silver cod filet ($24) with shallots served in a Chinese clay cooking pot that is possibly the best piece of white fish we ever devoured. Since it's a filet, there is no bone and served in a scrumptious sweet brown sauce reminiscent of teriyaki.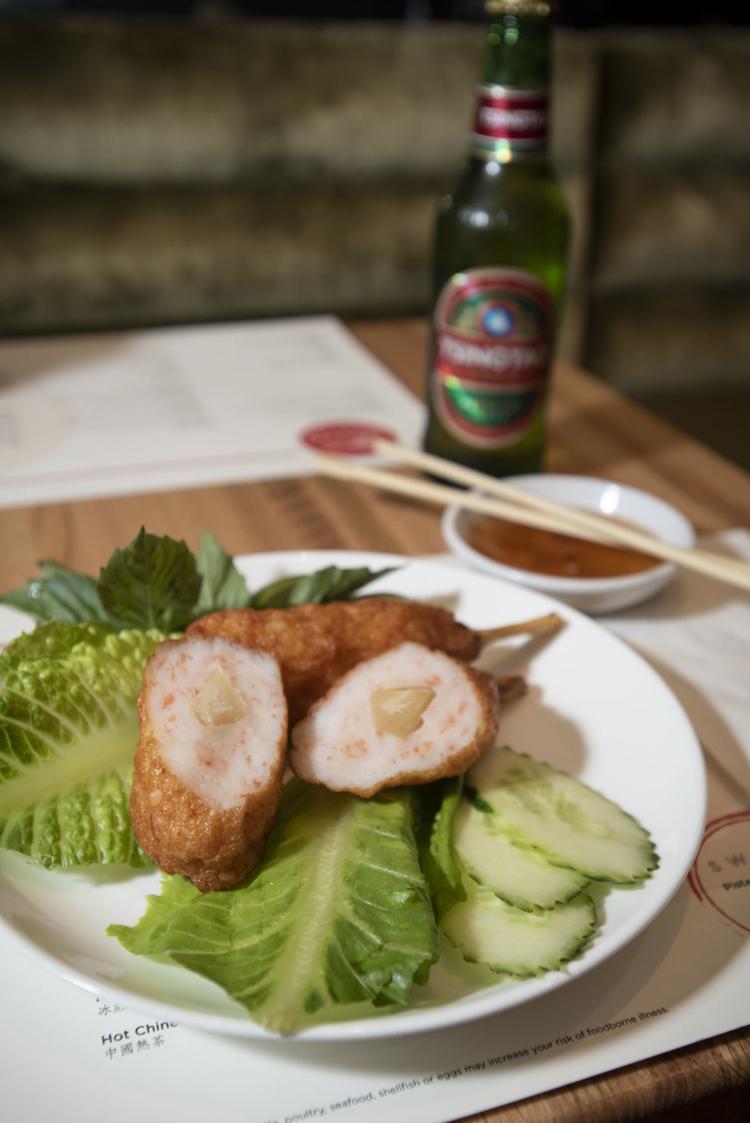 And under wok, Sichuan-style sliced beef ($28) is one of the best dishes in the city. Tender beef is served in a clay pot with crispy cabbage for texture and a mix of Sichuan chili peppers and peppercorn that give your mouth a numbing sensation but isn't uncomfortably spicy in any way.
A nice drink menu — check out the Song Mai Tai and the Orange Blossom — and wine list curated by Wine Expert Paul Tonacci and Wang, help make Song feel like you're enjoying great Chinese food in a high-energy New York City lounge more than a stuffy restaurant.
"We want people to come in and not even think that we are inside a casino," Wang says. "We want people from New York and Philly and North Jersey to come here just because they heard about our food. And we want them to come in with an open mind knowing they can find things here that they won't find in their local Chinese restaurants. Some of the dishes on our menu can't be found anywhere else in South Jersey. People haven't been exposed to the different kinds of Chinese cuisine that we are bringing to the area. And we are excited about that."
Daymond John hosts The Pool After Dark at Harrah's
Daymond John hosts The Pool After Dark at Harrah's Resort on Friday October 12, 2018. Photo: Mike Manger /PhotoGraphics