Clearly ownership spared no expense in overhauling what would become Bocca Coal Fired Bistro in the heart of Margate's business district — only to have to do it all over again when Superstorm Sandy ravaged the restaurant three weeks after it debuted in October 2012.
But while a cut-stone facade sprinkled with attractive, wrought-iron outdoor seating is surpassed by an even more spectacular interior, what matters to patrons most, of course, is what kind of meal they will get once they step inside.
Bocca is not likely to disappoint there, either.
Headed by Owner Lou Freedman, whose father and uncle ran Atlantic City eateries renowned for top-shelf quality — including the same Formica Brothers sub rolls he now serves — Bocca also employs an executive chef with impressive culinary credentials.
Chocolate is the theme of the evening during the third annual Foodie Film Festival, presente…
Robert Pappas spent nearly his entire professional career in the kitchen, working his way up from line cook to sous chef to executive chef at Blue Heron Pines Golf Club, where he stayed for eight years. In the fall of 2012 he was lured away from Blue Heron Pines to help start up Bocca — right around the same time former Philadelphia Eagles great Ron Jaworski took over ownership at Blue Heron.
"The joke I tell people is that I left because I'm not an Eagles fan," says Pappas, a lifelong Galloway Township resident whose football allegiance is to the Eagles' West-Coast NFC rivals, the San Francisco 49ers. "But the real reason is because it was very laid back, predictable and routine there, and I like to be creative and work in a more high-energy environment. That's what I get working here. I want to be in that hell's kitchen where it's boom, boom, boom — crazy stuff every night."
As the name would imply, Bocca utilizes a coal-fired oven that can reach cooking temperatures that surpass 900 degrees Fahrenheit. That allows Bocca to not only crank out the more than 100 pizzas it delivers daily to the Margate Jewish Community Center, but also handle any large-quantity deluge it might encounter on any given day.
Gourmet pizza is what Bocca may be best known for — a pizzeria is located to the left of the main entrance, with a spacious bar and more formal restaurant to the right — but it really just scratches the surface of everything the establishment offers. Each weekday Bocca puts together a half-dozen lunch specials that span the gamut, the exception being a Mexican-themed menu every Monday that remains fairly consistent, which allows Pappas to rest easy on his lone day off.
In case you forgot, A.C. Weekly 50 Bites+ is right around the corner. The promotion official…
"There's usually always a pizza special, a rice bowl and salad special, and a different $7.95 soup-and-sandwich special daily," Pappas says. On a recent Thursday, specials included a 12-inch pizza called the Jersey Pie, made with Jersey tomatoes, spinach, mozzarella and Parmesan cheese brushed with an herb garlic oil ($10.95); a chicken-and-broccoli rice bowl featuring brown rice topped with grilled chicken, steamed broccoli and roasted red peppers ($8.95); and stuffed Jersey clams with Old Bay fries and homemade coleslaw ($10.95).
Bocca has a tempting array of specialty sandwiches also, such as the clam po' boy made with hand-breaded clam strips topped with remoulade sauce ($9); a Mediterranean veggie burger with a quarter-pound mix of vegetables, feta cheese and whole grain rice ($10); and roughly a dozen varieties of subs — all served on the aforementioned Formica Brothers bread.
One of Bocca's signature sandwiches is the Great Josh cheesesteak, named after Freedman's father who used to own a sub shop in Atlantic City. His uncle Saul also owned a sub shop in A.C., and is credited — as prominently mentioned on Bocca's menu — with having coined the term "submarine" as a reference to the famed style of sandwich.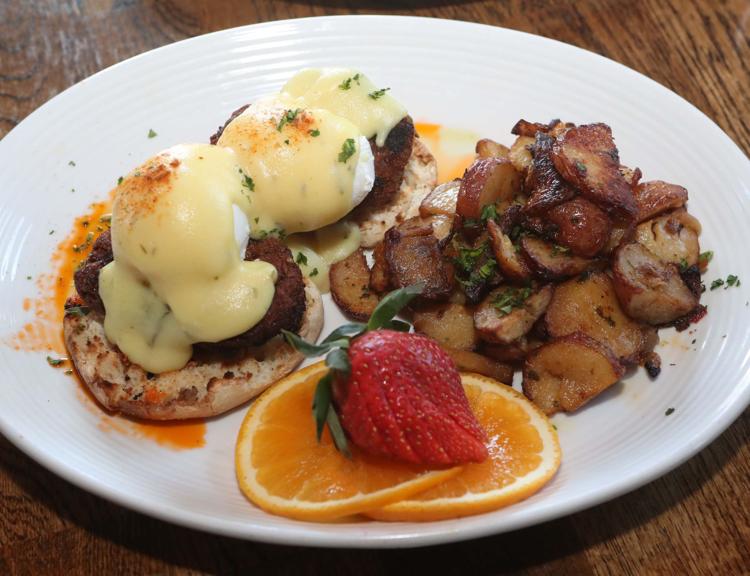 "We had Frank Formica come up with a seeded semolina roll that we use on all our subs, and on that sandwich (the Great Josh) we put eight ounces of Angus sirloin, sauteed onions, melted provolone and super sod with lettuce, tomatoes and extra virgin olive oil," says Freedman, who was born and raised in Margate. "Our spicy sausage parm sub is out of this world, too. We always use the best quality meats we can get. It's taken our subs to another level."
Two-for-one fun at The Pool with DJ Camilo and DJ Drewski
DJ Camilo and DJ Drewski tag teamed a performance set at The Pool After Dark on Saturday.
Photo: Tom Briglia/photoGraphics