With their hearts in the past and their minds on the future, Dermot and Kathleen Lloyd have created a pub that is worth a visit in the present. Josie Kelly's Public House in Somers Point is inspired by the pubs that Dermot grew up with in Ireland and named after his grandmother, Josie Kelly. "We want to show what Irish culture is all about and emulate the renaissance that is happening there right now," Dermot says.
Have you purchased your 50 Bites+ pass yet? No? Well, what are you waiting for? The Biting b…
Josie Kelly's Public House is the culmination of an authentic Irish culture with a modern dining experience. "This pub is very much a reflection of our personalities," Dermot says. His Irish roots are evident, as is his vast pub experience. For the past 12 years, Dermot has been a regional executive with RiRa. "I came here as a J1 (an Irish work/travel program) in 2006 with RiRa and stayed with them for 12 years," Dermot says. In that time, he also met his wife Kathleen, a South Jersey local. "I like to joke that there's a his and a hers side," Kathleen says. Adding that the pub side has darker finishes, lots of sports memorabilia and lots of TVs, while the dining room has lighter finishes and fresh flowers. Together, the Lloyds have created a place that is nostalgic, yet modern and inviting. "We wanted to create a place with something for everyone," Kathleen says.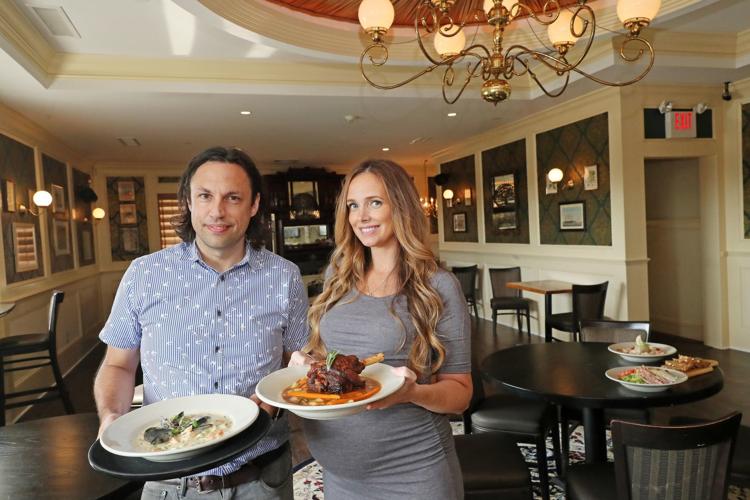 Culra (the history)
Located at the former site of Sandi Pointe Coastal Bistro (which was the former Mac's Restaurant and Lounge), Josie Kelly's Public House is the latest to occupy the historic building. The space dates back to 1908 and was originally a grocery store. "Mr. McGronicle (the actual spelling is up for dispute) bought it and turned it into Mac's Clam Bar in 1926. Then the Previti family bought it in the early '40s and continued to operate it as Mac's until the '90s," Kathleen explains.
The Lloyds purchased the building in April of this year, completely renovated it, and opened Josie Kelly's Public House on Aug. 15. In a matter of months, they have completely changed the interior. Everything is brand new; the beautiful new mahogany bars and custom woodwork draft features are an ode to traditional pubs in Ireland; the many big screen TVs are a great place to catch the game; and the tiled accents are modern and inviting.
"If it ain't broke, don't fix it" seems to be the motto over at Hard Rock Hotel & Casino…
But not everything inside is new. Grandma Josie's clock, from 1856, hangs above the hostess stand. There's an antique chandelier from the Boston Library in Josie Kelly's Whiskey Room, along with Dermot's uncle's antique radio. Dermot even found a vintage Irish whiskey vending machine. Pictures of the building's first publican (pub owner) hang on the walls, along with pictures of Josie Kelly, the Previti family and the building throughout the ages. "We really wanted to incorporate the history into the present," Dermot says.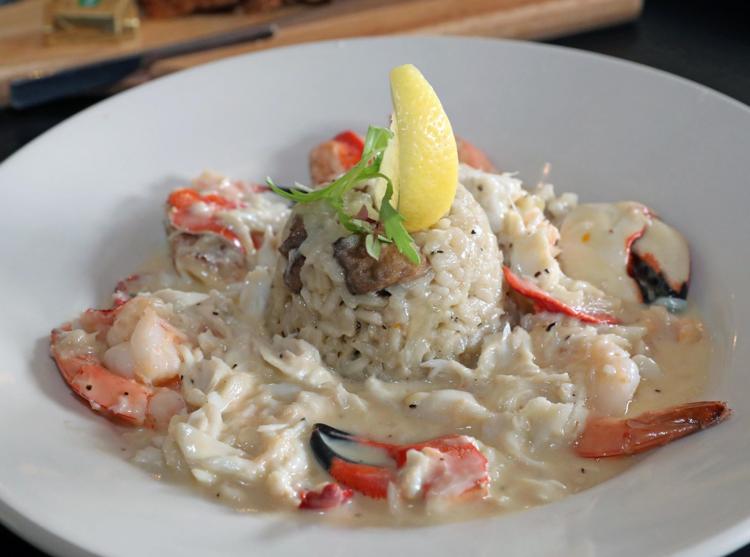 Ol (food)
Josie Kelly's features traditional Irish fare as well as classic American dishes and modern victuals. Dishes such as the lamb shank ($21), traditional Irish stew with a full lamb shank and potatoes, carrots, onions and celery in an herb broth; Margaret's seafood chowder ($12) with house smoked haddock, Atlantic salmon, PEI mussels, potatoes, celery, carrots and garlic in a smoked bacon cream broth (Dermot's mother's recipe); the Dublin Lawyer ($27) with crab, shrimp, lobster and risotto in a whiskey cream sauce bring the flavors of Ireland to the table. Whereas, the chicken wings ($11) and the American burger ($11), a classic bacon cheeseburger with a Pat LaFrieda angus patty, are classic American bar food. Then, dishes such as the garden pie ($13), a vegan lentil, pea, carrot, onion stew with a mashed potato crust are thoroughly modern.
"Our menu is designed to change and to be seasonal," Kathleen says. Explaining that in fall and winter stews and potato-heavy dishes will take center-stage. "That's why our menus are paper on a clipboard, we want to listen to our customers and change with the seasons," Dermot says.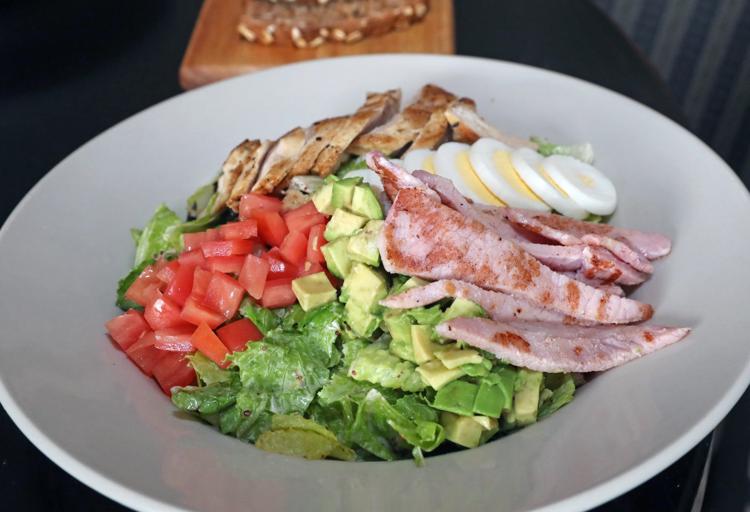 Bia (drink)
"There is a very artisan culture in Ireland right now. Cocktail bars are opening up, which is surprising given that tipping is unusual within the Irish culture," Dermot says. Explaining that bartenders are paid the same whether they simply pour a whiskey or meticulously craft a fresh herb cocktail. Irish bartenders are crafting new and unique cocktails simply for the sake of the art of it.
The drink menu at Josie's reflects this. "I'm really excited about our hot cocktail program," Kathleen says. A variety of Irish coffee and hot toddies will be featured including the orange oat toddy, with Irish whiskey, fresh-squeezed orange juice and topped off with whipped cream and toasted oats. "It tastes like a warm orange creamsicle," Kathleen says
There are 14 beers on tap which include a combination of European imports and local craft beers, as well as an extensive cocktail and wine menu.
Agus Craic (and good times)
Josie Kelly's Public House is very large, though the focal points emphasize the pub and the dining room spaces. Tucked upstairs is the elegant whiskey room, which will feature unique and rare whiskies, whiskey and beer pairing dinners and a slightly quieter, more intimate experience. The Dunraven Suite, named after the Inn that Dermot and Kathleen were married in, is a smaller dining space or meeting room that can accommodate 20. Finally, the Adare Ballroom (named after the town where Dermot and Kathleen were wed) can accommodate 200, with two bars, a dance floor and a stage and an optional 15-foot projection screen TV.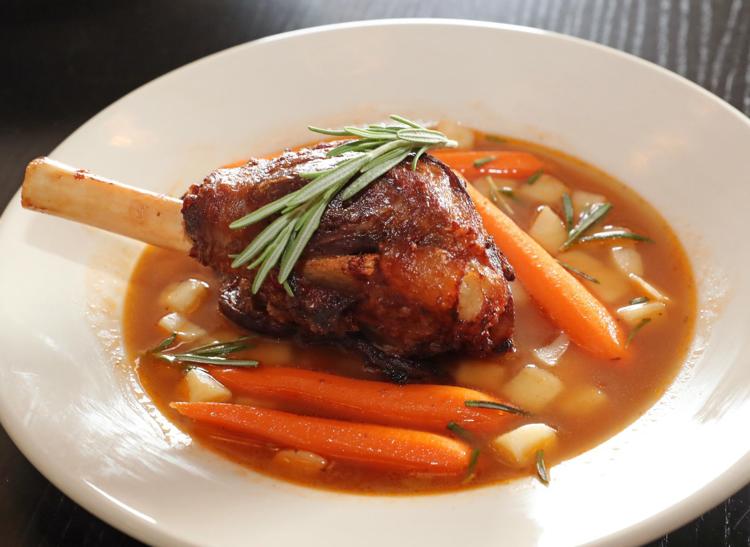 While Josie Kelly's has several private events already booked in these spaces, they plan to open the areas for several public events. Get ready for the Halloween Ball on Oct. 27, held in the Adare Ballroom. And stay tuned for live music events, afternoon tea and more.
The Pool heats up with Pauly D
Pauly D of Jersey Shore Fame did a set at The Pool at Harrah's last weekend