The old adage "you can't argue with success" particularly applies to the Old Homestead Steak House.
Celebrating 15 years at Borgata Hotel Casino & Spa — and 150 years in the Big Apple — Old Homestead remains not only the most popular steakhouse at the casino, but the resort's No. 1 restaurant and is the only fine dining restaurant that remains from Borgata's original fine dining lineup.
All summer long The Deck at Golden Nugget will host themed nights every day of the week. The…
In fact, Old Homestead still sits on top of the charts for all fine dining restaurants in Atlantic City, averaging more than 800 covers on Saturday nights and most of the summer, an unheard of regular tally.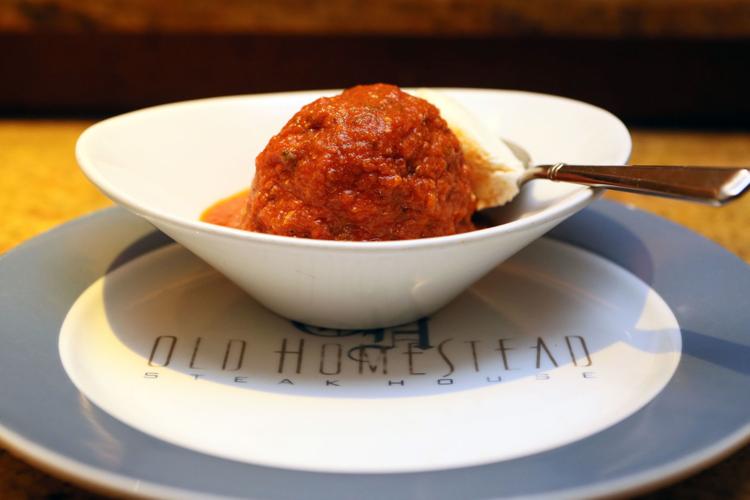 It's only fitting that Borgata's 15-year celebration includes a nod to Old Homestead, which is the presenting sponsor of music legend Barry Manilow in the Event Center on Friday and Saturday, July 6 and 7, and will host its own birthday party dinners 5:30 and 8:30 p.m. July 6 (see sidebar).
"We couldn't be more honored," says Greg Sherry, who along with his brother Marc, owns Old Homestead and made it the super brand that it now is, including the original location in Manhattan's Meat Packing District, as well as Caesars Palace in Las Vegas. "When they came to us, to honor us, they asked us what we wanted to be part of entertainment wise. We wanted something from our generation that speaks to a lot of our diners, and Barry Manilow made perfect sense. He never played here before, and that's my generation!"
But after the pomp and circumstance of the big 15th anniversary is over, Old Homestead will continue to do what it does to remain a leader.
"I remember the day we opened, you thought a train pulled in front of Borgata, as hundreds of people were waiting outside," Sherry says. "I remember us running around and Romeo yelling to bring him more creamed spinach because he was out, and I couldn't even find the kitchen there were so many people. And it's been nonstop every since."
With the Sherry Brothers, Day One Executive Chef Romeo DiBona, longtime General Manager Brian Palin and a loyal, talented team of managers, servers, chefs and cooks leading the way, Old Homestead's steakhouse, according to Greg Sherry, is sticking to its core belief.
"We believe in one thing and only one thing: beef, beef, beef," he says. "That's what we live and breathe. That, and the fact that you will always see me and Marc in there constantly. We live and breathe our business. We don't put our name on the front of the building and walk away. We are there in good times and bad times."
Beef is certainly the focus, as Old Homestead offers nine different prime cuts, from its signature 32-ounce Gotham Rib Steak ($59) to the 18-ounce Sherry Brothers New York sirloin ($54) to its amazing, popular Empire Cut of Prime Rib on the Bone ($58) to an 18-ounce filet ($58) — perhaps the biggest filet in the market — to the porterhouse for two ($115). It's a meat-lover's paradise.
"The portions are enormous, which makes the prices reasonable, which is another reason we sell out every weekend, even in the winter," says Sherry, who adds that Homestead doesn't change the cuts of its meats for consistency and to give customers what they demand. "When you think about steak, two things come to mind: flavor and tenderness. My favorite is the Gotham rib because it has a lot of fat, which gives it great flavor, yet is still tender. Then there's more flavor from our aging — we dry age every steak — and then there's even more flavor because it's served on the bone. People love it. When I see grease on the sides of people's mouths when they are eating, I know they have a great steak."
One thing many people aren't aware of is that the Sherrys were the first to bring Wagyu to the United States and continue to do so while offering domestically raised, hand-massaged Wagyu, as well.
"Wagyu is the best, most flavorful experience, if you can afford the price," Sherry says. "The marbling is like 90 percent. It's pretty amazing. But you can't eat too much of it. It is very rich."
No matter what you order, it goes through DiBona, who not only has provided Old Homestead with the consistency that has made it No. 1, but the vision to take Old Homestead's classic menu and evolve it for Borgata.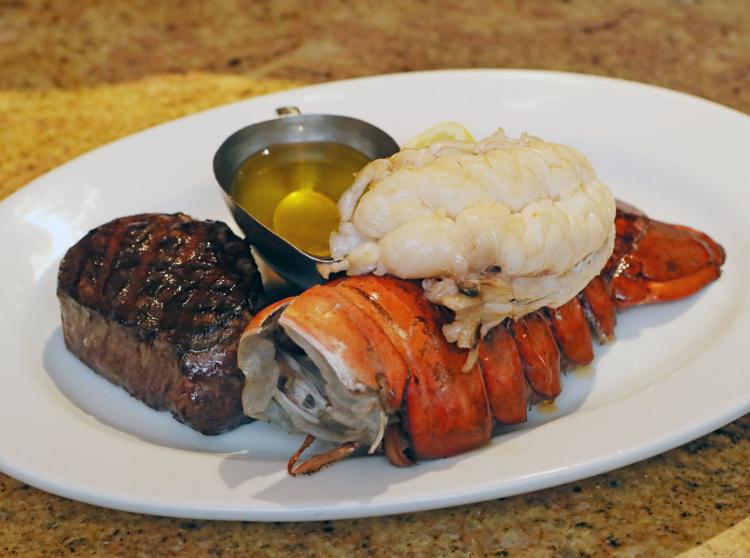 "The key to our success is Romeo DiBona," Sherry says. "He has been with us since Day One. He's in charge of the kitchen and has brought his Italian heritage to Old Homestead. His 8-ounce Wagyu meatball ($20) with fresh ricotta and his grandmother's gravy is the best meatball you will ever have — and I'm a meatball freak. His veal cutlet on the bone that he serves as a special is astronomical. How many places can you go and get a great soup every time? Romeo accomplishes that. How about something as simple as shishito peppers that he makes amazing? He is what customers want. He walks around the dining room and makes everyone feel like they are part of the family."
Other main attractions worth checking out include baby rack of lamb ($48) with garlic mashed potatoes; the best Chilean sea bass ($42) in the city with fried potato bundle, long beans, raisins, cashews, soy, cilantro, butter, lime and honey; and DiBona's awesome shrimp scampi ($40) with lemon, garlic and basil over linguini.
The starters are worth a visit alone. Aside from the awesome meatball, the seared scallops ($24) with corn puree, lemon zest and chive oil rival any scallop dish in the city; the heavy-cut bacon with Vermont fancy maple syrup defines a steakhouse appetizer; the raw bar with clams, oysters, shrimp, tuna tartare, caviar and more makes for some stunning seafood displays coming out of the kitchen; and even the special bread ($8), crustless garlic toast stacked like Jenga over DiBona's to-die-for cheese sauce is impossible not to order every time you visit.
Old Homestead's excess can also be found in its sides ($14) — all dozen of them — including sweet potato mash with roasted walnuts and marshmallow, potato pancakes with applesauce and sour cream, salt and pepper Brussels sprouts and giant, crispy onion rings.
"I think it's fun to watch the dining room and see our regulars come back because our team knows what they want before they sit down," Sherry says. "Romeo will say, 'I got your peppers coming out, and I picked out a special steak for you today.' They don't even have to order."
The homemade desserts ($12 to $14) are sometimes hard to consider after a big dinner, but the famous cheesecake and crème brulee are wonderful with new offerings such as the glazed donut ice cream sandwich with coffee and vanilla ice cream, Valrhona chocolate sauce, butterscotch and chocolate shavings.
Longtime GM Palin has also been integral to Old Homestead's success.
"I was walking with Marc and we stopped in the Claridge for a cup of coffee, and there was Brian," Sherry remembers. "We liked him immediately and asked him if he wanted to come join us. He was interested and we asked him how many covers his restaurant did, and he told us 144. I said, well let's get you in to see you can handle the pressure. We brought him in and in the first night he did 837 dinners, which is average. After service I said, 'Where's Brian?' We go back of the house and he's laying on the couch. I said. 'Are you all right?' And he said, 'I think I am having a nervous breakdown.' I said, 'Relax, we will groom you.' And now he handles 800 a night standing still."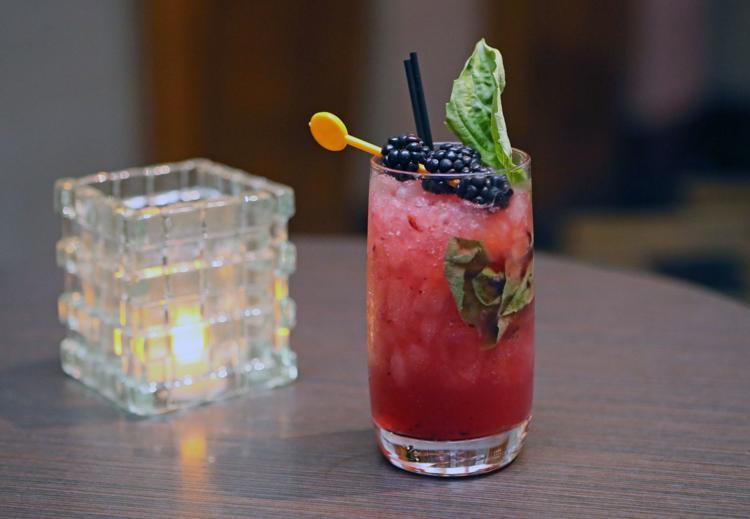 So what's next for Old Homestead and the Sherry brothers?
"Marc and I talk about the next five years, and we want to stay healthy and active, so we want to do maybe one or two more spots that we feel will represent our brand … maybe Dubai and Japan. We have a very large Japanese clientele in New York, so it just makes sense. As far as Borgata, we might expand our bar so people can have a drink in a larger, more comfortable atmosphere to freshen things up. But the key is to remain consistent. Don't mess with a good thing."
Daylife kicks off at HQ2
The daylife party at HQ2 at the Ocean Resort Casino was in full swing Saturday, June 29.