When most people look back at what they accomplished in 10 years, they would be hard-pressed to top Michael Schulson.
When the talented chef opened Izakaya at Borgata Hotel Casino & Spa 10 years ago, he never had his own restaurant before, but enjoyed major success working at some of the best restaurants in Philadelphia, helming Buddakan in New York City for Stephen Starr.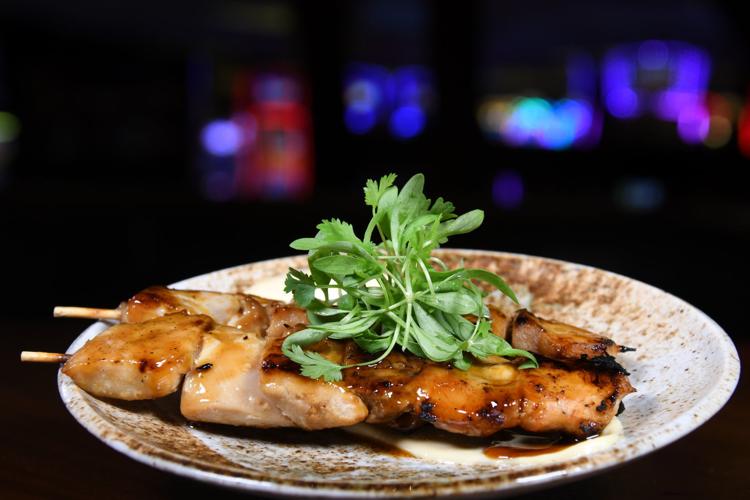 Ten years later, Schulson now operates and oversees nine restaurants … with three more opening in the next eight months. Now that's aggressive!
But there is something still very special about Izakaya to Schulson. After all, it was his first baby, a bold concept at the time that was ahead of its time and established a model that many others would soon follow across the country.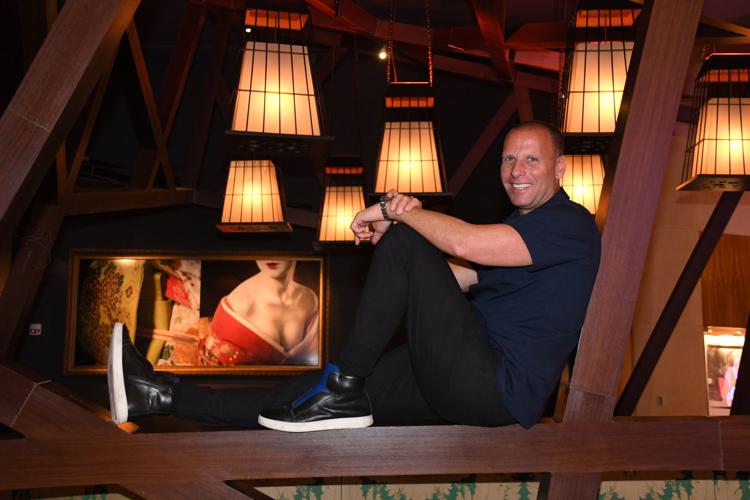 "I was at Buddakan and Borgata was looking for an Asian concept and came to me looking for something fun and energetic and different," Schulson remembers. "I agree that it was before its time, which was a testament to Borgata because they trusted me. I said, 'Look, I just came back from living and cooking in Japan, and the concept I want to do is an izakaya.' They said, 'What's an izakaya?' And I said, 'When you are in Japan and you want sushi, you go to a sushi place. When you want skewers, you go to a robatayaki. When you want tofu, you go to a tofu place. But an izakaya, which means pub in Japanese, serves all of those items and then some.' They asked me who does it, and I told them, no one does, which is why we should do it. I'll give Borgata credit: They gave me the money and the trust to allow me to do my thing. And the best compliment is when you see others copy what we do."
Izakaya immediately showed Schulson's classical French background (Le Bec Fin, Waldorf Astoria) mixing with the Asian training he received from famed Philadelphia Chef Susanna Foo — which Izakaya ironically replaced at Borgata — and the Japanese techniques he learned while living and working there.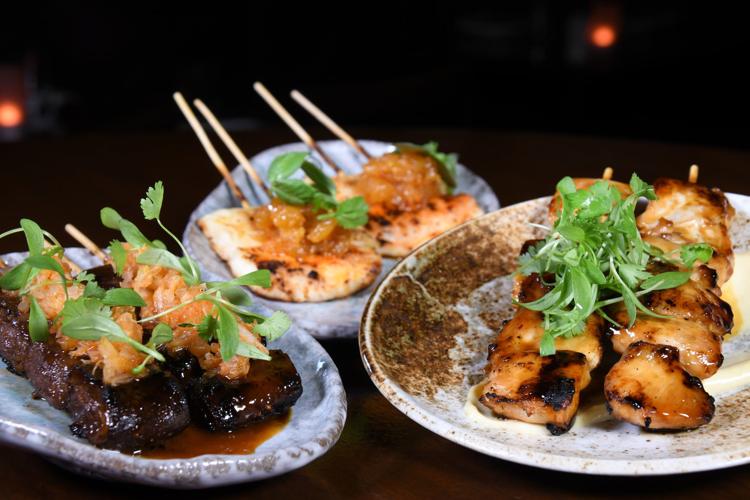 "I went into Susanna Foo's kitchen and told her I was looking for a job," Schulson says. "She looked at me and said she wasn't looking to hire a white guy, which to her credit, no one spoke a word of English in that kitchen so I wouldn't be a big help. I went back the next day and she looked at me like I had four heads. And then I went back the third day with my knife bag and started cutting stuff for free and she gave me a shot. That was my entry into Asian cooking. I was fascinated and still truly love it."
Izakaya became known for some signature items that still exist today, including spicy tuna cracker ($10), which is perhaps the greatest one bite you can have at any restaurant with its crispy rice cracker topped with soft tuna; edamame dumplings ($8) with sweet sake, shallots and truffle; crispy rock shrimp ($14) with chile aioli; charred Chilean sea bass ($32) with cauliflower, sesame and brown miso; and Hoisin duck ($27) with scallion buns, cucumber nad foie gras.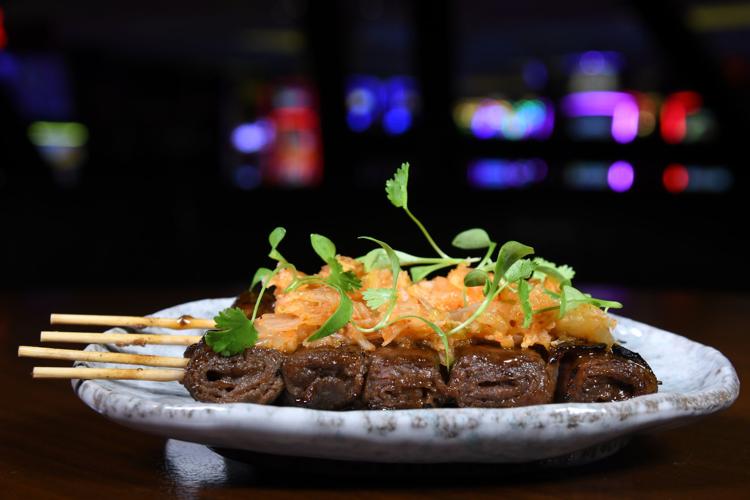 "There is really good Asian food and really bad Asian food," Schulson says. "It's not about more sugar or more soy and sweeteners in there, it's about balancing the flavors: sweet, salty, spicy, acidic."
And like any good restaurant, Izakaya has evolved with seasonal menu changes, personnel changes, concept tweaks and upgrades that have led to some of the best Japanese cuisine you will have on the East Coast.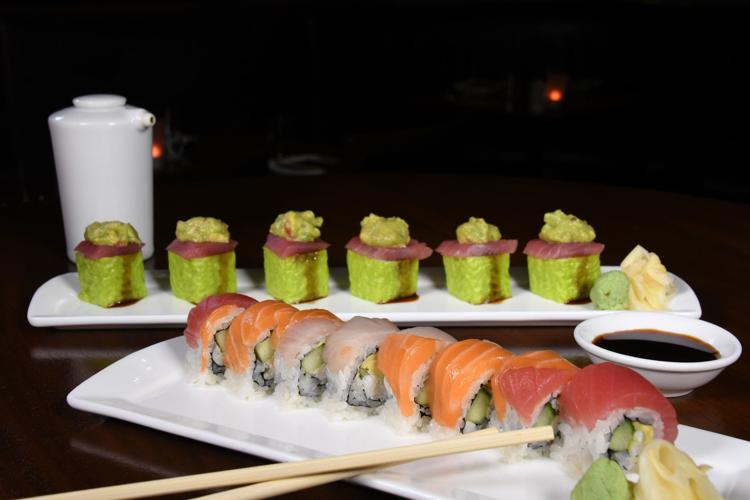 Izakaya's food is meant to be shared, so start the table off with "hot oil" yellowtail ($14) with shallot ginger relish, soy yuzu and sesame; Kusshi oysters with lemon kosho, ponzu and scallion; soup dumplings ($8) with chicken, scallion and sesame; Wagyu beef sliders ($10) with yakitori, aioli and Japanese pickle; and go crispy with duck scrapple buns ($8) with maple teriyaki, cucumber and chili, and the mahi mahi tacos ($7) with pickled daikon and jalapeno radish.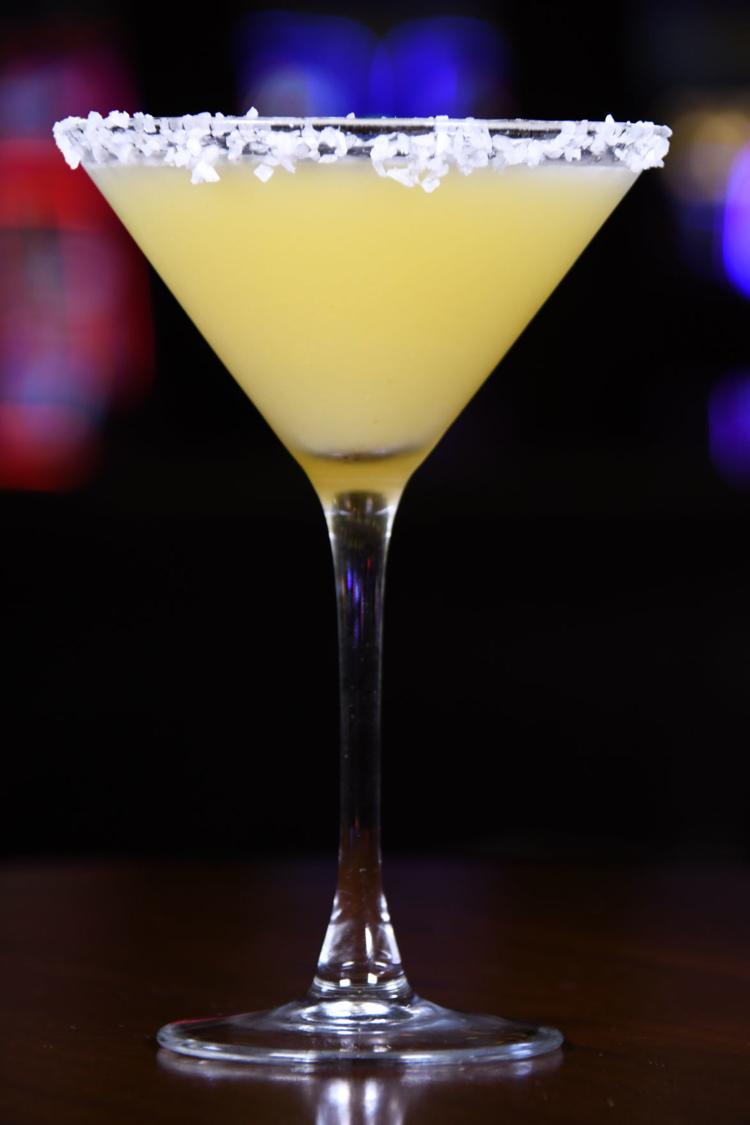 Then share some sashimi or sushi, which is perhaps Izakaya's greatest growth since opening. Experience everything from yellowtail toro to golden eye snapper prepared in front of your eyes by Sushi Chef Koji Ishikawa and his team.
"Koji Ishikawa Has been with us since day one," Schulson says. "He did a tasting for me and it was inedible when we were opening. So he worked under this great Japanese sushi chef when we opened for five or six years, then another for three years and a year and a half ago, we promoted him. To watch the evolution of this young man has been one of the most gratifying things I have ever seen. Between my sushi places — Monkitail, Double Knot and Izakaya — he is my best sushi chef right now. He is such a good tactician. Everything is perfect. Everything is meticulous. He has really evolved, and so has our sushi menu."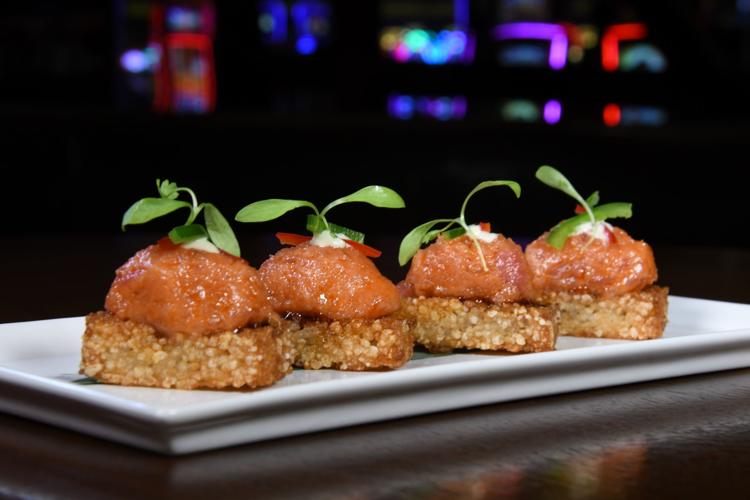 The centerpiece of Izakaya is the open robatyaki, or BBQ grill, where cooks prepare everything from bacon-wrapped mushrooms ($8) to BBQ short ribs ($9) to oysters ($12) and scallops ($12) with prosciutto to lamb chops ($14) and king crab ($18), all prepared differently with everything from pineapple chutney to kim chi to black miso.
Share a few entrees, too, including salt and pepper flounder ($26) with red chili relish, shishito and nori or the aged N.Y. strip ($26) with truffle ponzu and trumpet mushroom.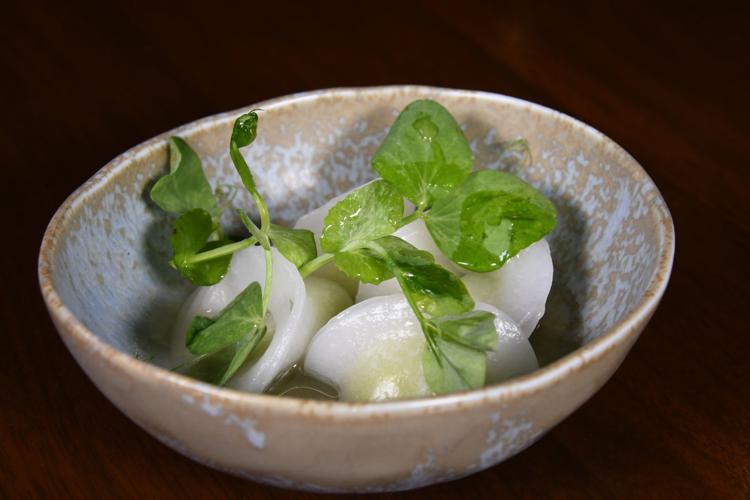 The desserts are equally adventurous, so save some room for the signature crispy rice sushi rolls ($9), which is essentially ice cream wrapped in Rice Krispies treats and rolled like sushi; and the s'more tart ($9) with Oreos, marshmallow and peanut butter.
Izakaya's success helped launch Schulson Collective's entry into Philadelphia, first with Sampan's Asian street food, then its adjacent Graffiti Bar, Independence Beer Garden, the Japanese-inspired Double Knot, the Rittenhouse hot spot Harp & Crown, the takeover of the James Beard Award-winning Italian restaurant Osteria, and — outside of Philly — Japanese fare at Monkitail in Hollywood, Fla.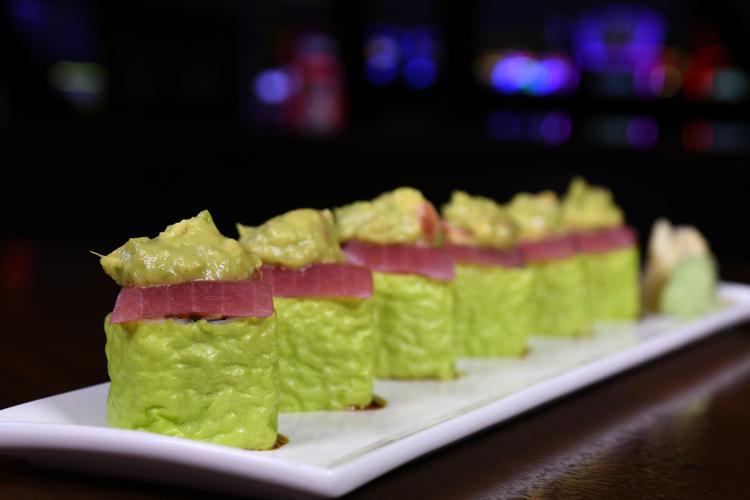 Three new restaurants will open soon, including his first steakhouse and one project he is particularly excited about: Giuseppe & Sons, a collaboration with the Termini Brothers Bakery family next to Harp & Crown on Sansom Street.
"It's a really cool project with awesome people," Schulson says. "I am having fun playing with Italian. I think we have something there."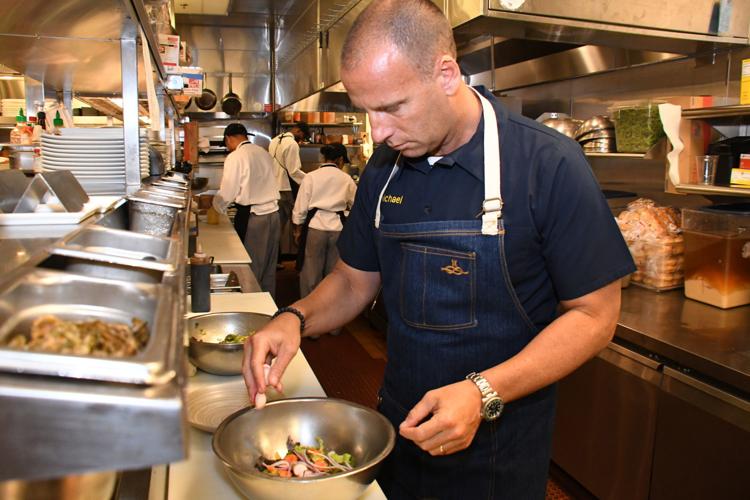 Schulson hasn't done all of this alone. In fact, he gives enormous credit to his wife and business partner Nina Tinari Schulson, who is the Collective's COO.
"She is a huge part of the company and my life," Schulson says. "We are 100 percent on the same page. We have each other's backs."
And although Schulson is averaging more than one restaurant opening per year for the last 10 years, he shows no signs of slowing down.
"People ask me all of the time, 'What's your end game?" I don't see why we can't have 50 places. As for Izakaya, I think our food has evolved, our service has evolved. We have a great new manager in Zach Davis, who worked for me in Philly. Our Executive Chef Greg Brandberg has been with us five years and is an awesome chef who loves food and has a passion for it. And Christina ?? has been with us for a while and just kills it for us. But the bottom line is that I still stay very involved. I am not interested in being a face for a restaurant. I just want to cook.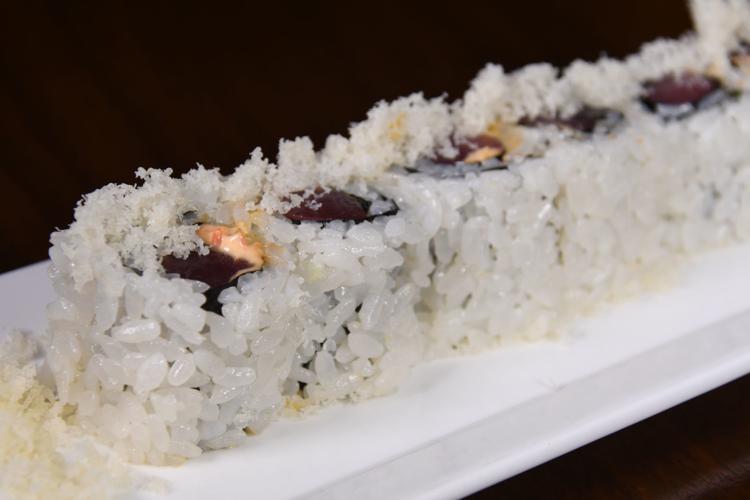 "When I look back and think more than 10 restaurants in 10 years, went from having a 2-year-old to a 12-year-old and an 8-year-old, an amazing wife and more than 700 employees. It's been a good run, but if we do this again in 10 years, hopefully I will be saying I can't believe I have been at Borgata for 20 years and it has evolved and is fantastic and that we opened 40 restaurants. That would be cool."
Celebrate Izakaya's 10th Birthday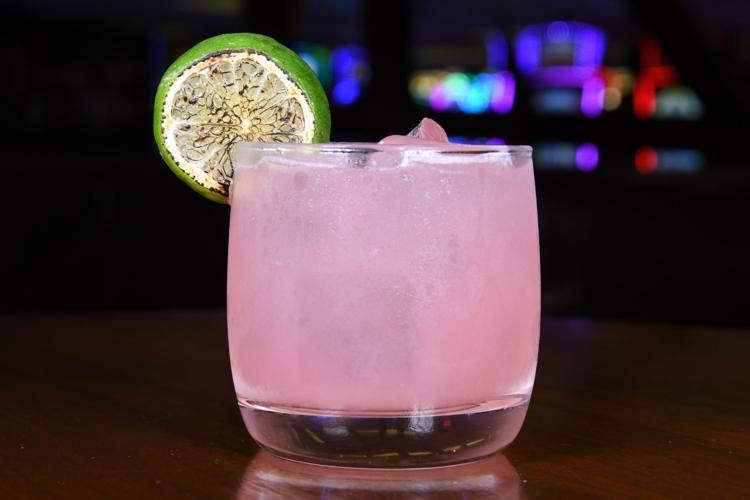 If you are looking to celebrate Izakaya's 10th birthday this weekend, Borgata has a great bash planned you won't want to miss.
Izakaya's 10th Birthday will take place 7 p.m. Friday, Aug. 3, as Chef/Partner Michael Schulson will offer a signature dinner complete with BBQ specialties, comfort foods, sushi and inventive sake cocktails.
Tickets are $100 and can be purchased at TheBorgata.com.