Everybody has that place in their town. You know the one — it's been sitting there in the same location literally for your entire life, you have driven by it nearly every day and yet its presence is almost ghost-like.
You see it … but not really. It almost fades into the streetscape. In truth, you have nothing against it — it looks reputable and appealing enough — yet for whatever reason you never bothered to turn on your blinker and stop in to see what you have been missing out on for the last god-knows-how-many years.
Ryan: Such was the case for me with Absecon's Hi Point Pub. As Scott and I tossed out names of places we might grab a bite at, he mentioned Hi Point. And just like that, 37 years of unintentional snubbing was about to come to a screeching and potentially delicious halt.
We had to do a bit of tricky navigating to get there, as some of Absecon's finest had blocked off a portion of the road leading up to the entrance, but anyone who thinks a few orange cones can stop a determined pair of fat boys from a date with a multi-course lunch is sorely mistaken. After detouring through a gas station and performing a few quick driving maneuvers of questionable legality, we rolled in and took our seats at the Hi Point Pub.
Scott: I can't believe Ryan and I never ventured into Hi Point together after a late night of partying, since the Hi Point is open 24 hours. I have been there before without him for a beer or two and maybe a snack, but for some reason I have never had a complete meal there despite hearing great things. I am glad that all changed.
Ryan: The décor is exactly what you would expect from a small roadside pub. Nice enough, but with a generic bar-room blandness that gives you the feeling that you could be almost anywhere. Indeed Hi Point's super power appears to be the ability to blend into anonymity. In fact, the most noticeable visual elements in the bar are the signs above the restrooms indicating what gender is to relieve themselves in which room. Each sign is brightly illuminated and unequivocally bold and direct with an almost comical certainty to it.
Scott: Yeah, this is a bar with tables. Simple as that. The only other signs of décor are the flat-screen TVs and the neon markers used to write on the specials boards. But it has that fat-boy aura about it — like Charlie's and Pic-A-Lilli — that you know you're in for something greasy and tasty. The deep fryer scent permeates the air.
Ryan: The menu is incredibly extensive, with everything from your basic pub grub to seafood specialties, sandwiches and soups, Mexican fare, stromboli and pizza, as well as an entire section devoted to their wings. Large menus sometime scare me, as no chef can wear that many hats, but we tried to forget about that and hoped for the best. Several lunch specials were listed with many of them dancing around the $5 mark, these deals seemed well worth the cost.
Scott: I made a good call to start with a cup of the crab bisque ($5.50), the first of a multiple-course lunch that our friendly and competent waitress seemed to get a kick out of. "Here's course No. 1," she joked. "Yeah," I replied. "I know we're fat." Known for their crab bisque, it delivered big time: thick, decadently creamy with shards of crab meat and tons of flavor thanks to a heaping of Old Bay and even a pinch of heat. It's one of the best crab soups you will find in the area.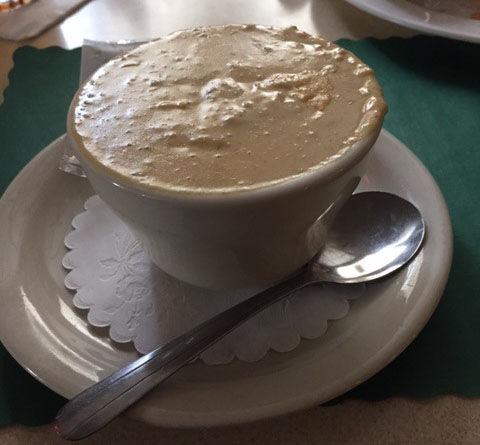 Ryan: Our waitress strongly recommended we try one of their many wing varieties, so we picked the "hot blue ranch," and neither regretted it. That fact alone is a testament to how tasty they were because they were both jumbo sized and breaded — two big no-no's if you are a wing purest. But in this case the breading was well seasoned and did a great job soaking up the thick sauce — a blend of both hot and cool. The wings were larger than the traditional variety, yet were crispy and tender.
Scott: Yeah, I am not a fan of heavily breaded wings like this, but I am a huge fan of these. It had to be a fellow fat boy who concocted a mix of blue cheese, ranch and Buffalo sauce all in one. He makes the fat boy legion proud. But they also had some interesting choices such as a General Tso's wing that I would be interested in trying.
Ryan: A word about our waitress: She was knowledgeable, quick and sweet as could be with a bit of feisty charm that was more than suitable for the setting. However, she also possessed an incredible superhuman ability to predict what you might need before you could even suggest it ("I'll grab you, a side of mayo" or "how 'bout a second spoon so you can split that soup?") But what ended up being both tragic and hilarious was the fact that she also seemed to suffer from an almost comically poor memory ("Ugh! I forgot your mayo again!" and "Oh crap — that second spoon!")
Having a superpower as well as a superpower negator all in the same body added up to quite a few laughs for us all.
Scott: The "seafood round of apps," as she described it, was my least favorite part of our meal. Particularly underwhelming were the steamers, on special Wednesdays for just 5 bucks. A bit chewy and oddly served dry with garlic butter on the side as opposed to serving them drenched so the flavors could soak in was a fat boy misstep.
Ryan: Yeah, that bothered Scott so much that he rearranged the entire plate and doused them in the buttery blend in order to correct this visual faux pas.
We tacked on a round of bacon-wrapped shrimp just for good measure. Served in a sweet, barbecue-like sauce, they were flavorful and well cooked, but nothing you would come running back for.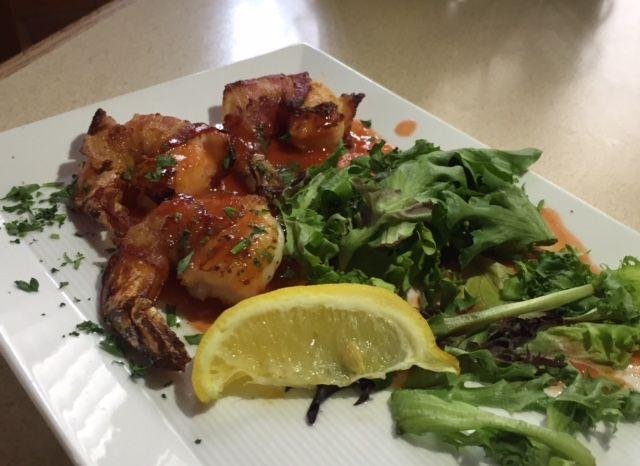 Ryan: We decided to split an entrée (yeah, yeah, we may be portly, but after four appetizers even we have our limits). We went with another item they are known for: the Hi Point Special, a cheesesteak served on a toasted roll with bacon and tomato that is also $5 on Wednesdays. The sandwich was decent, but sadly this is where the sting of that missing side of mayo started to be felt. So yeah, it was on the dry side, but still flavorful.
Scott: A super deal for $5, I liked it way better than Ryan. The roll was soft and fresh, and I think there was enough American cheese on there to compensate for the dryness. But, of course, mayo always helps.
Ryan: Overall we really enjoyed our experience at Hi Point Pub. The soup was outstanding, the wings were great and the staff, while comically forgetful on a few things, was friendly and helpful. I may have unintentionally skipped over this place for the last several decades, but after finally breaking that streak, I can't think of any reason why I wouldn't come back.
Scott: It's not fat boy heaven but it's pretty close. After a late-night of partying, an order of wings and a Hi Point Special will certainly be in order.
Rating: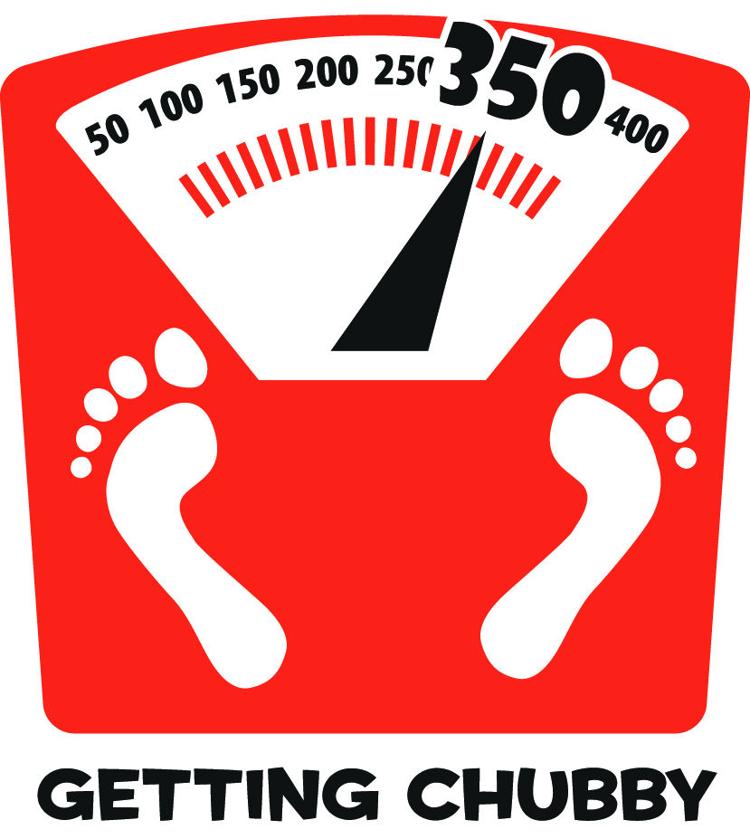 HI POINT PUB
WHERE: 5 N. Shore Road, Absecon
WHEN: 10 a.m. to 3 a.m. Mondays through Wednesdays; open 24 hours Thursdays through Sundays
HOW MUCH: Apps range in price from $3.50 to $13.75; salads $2.95 to $7.95, soups $3.95 to $6.50; Sandwiches $6.95 to $12.95; entrees $14.95 to $29.95
SERVICES: All major credit cards accepted, disabled accessible, takeout available, open 24 hours, on-site parking, live music.
CONTACT: 609-641-3172; HiPointPub.com