A lot can change in five years … like The Iron Room, for example.
Once the best-kept secret in Atlantic City, The Iron Room has evolved into simply one of the best restaurants in Atlantic City. Truly unique in concept and menu, The Iron Room excels because it reminds area foodies and barflys of similar and equally good restaurants in dining destinations like Philly and New York.
Since opening in 2013, The Iron Room has adapted and grown, but its biggest change occurred last month when Owner Mark Callazzo decided it was time to give up his dream of running a boutique liquor store in the front of The Iron Room to make room for more tables, which were in high demand.
The result: a complete renovation that makes The Iron Room more accessible without losing its overall speakeasy feel, even though it's not officially a speakeasy anymore.
For starters, the bar area is now a true bar area. Diners have a choice: sit in the more casual bar section or in the front dining room, which offers a more quiet experience.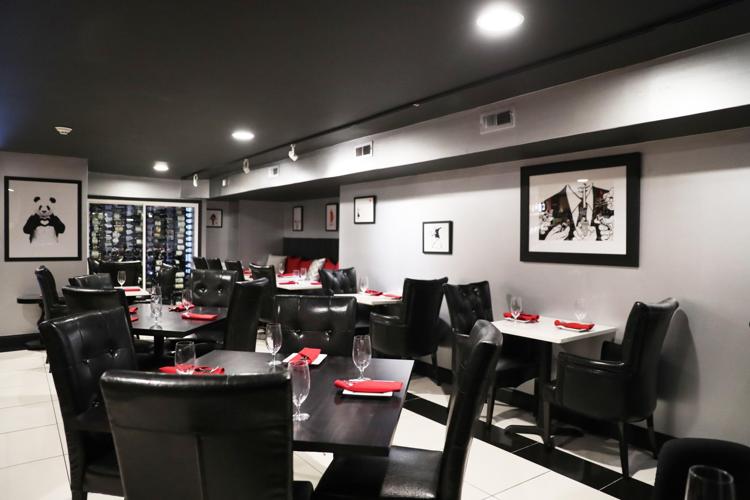 "I think it was time to make the decision because the food is incredible, and I wanted people to have the dining experience match the food," Callazzo says. "Before, people would be seated in the bar, and it could get loud. Some people don't want to eat in a bar, so it was time to offer a true dining room. We started with a liquor store with a little speakeasy behind it, to a restaurant with a great bar, incredible wine list, awesome cocktails and a stellar beer list. I didn't expect it to go in this direction, but I am happy it did."
Both rooms were given significant makeovers, each featuring metallic gray and platinum paint schemes, banquettes with pillows, new furniture and modern, eclectic artwork.
"I think the food was fine dining quality, but our setup wasn't," says Callazzo, who credits Lee Sanchez from STW hospitality for helping with the overhaul. "I opened this place modeled after a spot where I want to eat. And it becomes a better place to eat every day."
That's where Executive Chef and General Manager Kevin Cronin comes in. With Callazzo at The Iron Room since the beginning, the creative chef's ingenious menu isn't overwhelming in size but extraordinary in its reach.
"I think it was a matter of just the business outgrowing the space," adds Cronin. "We don't like to turn anyone away. I think people like us because we are different, and people also like things that are well made and consistent. And we try to be as consistent as you can. We don't send things out that we are not satisfied with, and we are super detailed to the point that we give as much attention to a deviled egg as we do a $50 lamb tenderloin with the fat on basted in butter and herbs."
A new menu debuted with the renovations, showing off his signature items such as udon mac and cheese ($14), possibly the best mac and cheese you will ever devour with udon noodles, a blend of four cheeses and truffle oil finished with bread crumbs; a steak tartare ($17) that has other Atlantic City steakhouses jealous, thanks to its presentation featuring quail yolk, shallots, sesame seeds, Dijon, house-made catsup and hand-cut fries; house-cured salmon ($15) with crème fraiche, everything spice, caper, preserved lemon, pickled shallot, tomato "caviar" and shaved toast; the pan-seared scallops ($34) with kohlrabi puree, blood orange, pickled mustard seeds and green peas; and his famous Snake River kobe burger ($16) with choice of cheeses served with fries and house-made catsup. Do yourself a favor and add the sunny side-up egg for $2, or better yet, the foie gras for $20. My favorite? The three-piece fried, organic chicken ($25) that boasts one of the best coatings you will ever taste and comes served with local honey to make it even better.
"I like the fact that people like my food so much that they want it all of the time," Cronin says. "I appreciate that. But at the same time, when you are in a creative situation and you're not able to pull off some of those things because space is limited, that's frustrating. But I get it. The chicken and waffles are a perfect example. Everyone loved it when we put it on the menu. We took it off. Now we have the Southern fried chicken and people don't even remember the chicken and waffles."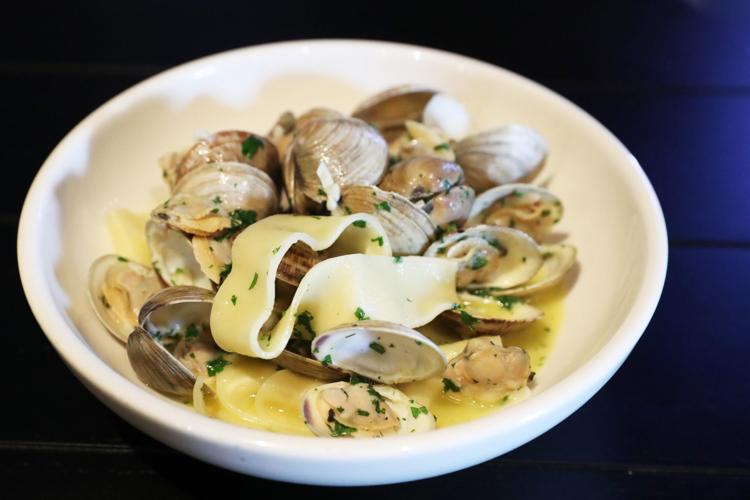 The new menu also has some great additions to Cronin's arsenal, including homemade pierogies ($20) stuffed with a to-die-for creamy mixture of foie gras and Yukon gold whipped potato and topped with a smoked onion marmalade and beurre noisette; crispy octopus ($16) with smoked fingerling potatoes, spiced whipped honey yogurt and pickled watermelon rinds; a vegetarian section with items such as fried tofu ($13) and crunchy salt and pepper French green beans ($10); and large plates including homemade pappardelle and clams ($17) with local littleneck clams and a 20-ounce cowboy steak ($55), a bone-in ribeye simply basted with garlic, butter and rosemary in a cast-iron pan.
Of the new lot, Cronin is most pleased with his roasted tilefish ($29) and the tofu.
The bar menu is more approachable without compromising Cronin's reputation for raising the bar.
The chicharonnes Tico ($12) feature tender, fried Duroc pork belly with fresh lime and salt; the Foie Gras Disco Fries ($18) are sinfully awesome with butter-braised foie gras, artisanal cheese sauce and porcini veloute and chives over hand-cut fries; and Cronin's signature potato croquette ($10) with goat cheese, scallions and honey Dijon is to die for. The bar menu also includes: four types of tacos ($12 to $16) including short rib, pulled pork, seared catfish and fried tofu; and new sandwiches including Cronin's favorite Southern fried chicken ($13) with buttermilk chive dressing, house pickles, sambal, chopped lettuce and Prairie Farms cheddar, and "The Italian American" ($13) with Genoa salami, cured ham, pit ham, olives, Japanese mayo, vinegar and sambal on a toasted Formica baguette.
"The chicken sandwich is hysterical," Cronin says. "When I was a kid, we would come down to Stone Harbor and we would stop at Burger King and I loved those oval chicken sandwiches with chopped lettuce and tomato. I like putting my twist on fast food, so this is my play on the Burger King chicken sandwich I used to eat in that little red Chevelle every summer. I'm not nostalgic, but this is one of those rare dishes that is for me. I think it's one of the top three or four things I ever made."
If you're adventurous, try the 15-course tasting menu for $100 that features some of Cronin's signature items while mixing in surprises like the meta egg with Hackleback caviar, poached tilefish and Iberico Sacisson. Or go for the deal of the century: a $39 four-course meal featuring most Iron Room favorites like the thick-cut bacon, croquettes, mac and cheese, and Asian BBQ hangar steak.
And don't leave without trying the key lime crème brulee ($8).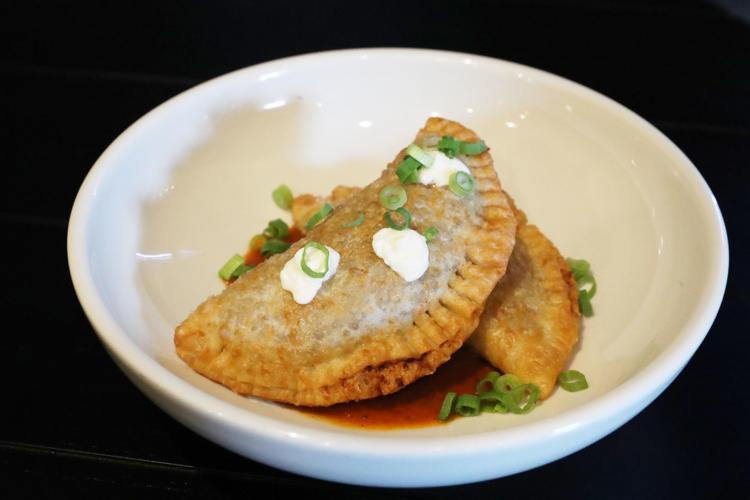 With more than 400 whiskies, scotches and bourbons, one of the best wine lists in the city, 10 craft beers on tap and an amazing cocktail list (see sidebar), The Iron Room has become what Callazzo always envisioned: a place where people who love food and libations gather.
Callazzo says renovations and major menu changes are necessary, especially in Atlantic City.
"Atlantic City is tough," he says. "There are so many great food options. I'm competing with small places, as well as with Bobby Flay and Wolfgang Puck."
So where does Callazzo see The Iron Room for its 10th anniversary?
"I just think we are going to keep pushing the boundaries of the cocktails and food and continue to use the best ingredients possible to offer something no one else in the area does," he says.
"I think the redesign is just an example of our little place getting a little bigger," Cronin says. "I hope to outgrow the space completely some day."
Michael B. Jordan helps Terrence J celebrate his birthday at The Pool
Terrence J celebrated his birthday at The Pool After Dark on Saturday, with some help from actor Michael B. Jordan.
Photo: Tom Briglia/PhotoGraphics