Breakfast has often been touted as "the most important meal of the day." Whether that's true or not is debatable, but either way, when it comes to grabbing something to eat early in the morning, many of us just don't have time. Between trying to get the kids ready for school and ourselves ready for work the concept of a leisurely sit down breakfast becomes pure fantasy.
Because of this, many folks rely on quick, simple, hand-held nourishment that can be eaten on the go. And when it comes to this category of food, the mighty bagel is king.
1. Tropicana's light show. Start off your holiday season by attending the free Holiday Music…
So, we went out to a few of the top bagel spots in the area to see what's out there … and what might be worth being a few minutes late to work for.
We decided in the spirit of fair comparison we would keep the orders the same at each spot. No experimenting with fancy cream cheeses or bagels that look like they came out of Willy Wonka's factory; at each place we stuck with a classic sesame bagel with a simple spread of butter. After all, if you can't do that right, you really aren't much of a bagel shop at all.
Stop one:
All Around Bagel, Absecon — This popular Absecon bagelry sits in a shopping plaza on the White Horse Pike. The bagel we had here was on the thin side —as in the hole in the middle formed an actual circle large enough to peer through, unlike the other shops, where the bagels were so plump the hole closed in on itself. As is true in most cases, being thin is not a bad thing, but it did make for a less doughy bagel, overall. The flavor of the bread wasn't bad either, but it lacked something. This seems like the perfect bagel to load up with a good-flavored cream cheese and let the spread be the star of the show.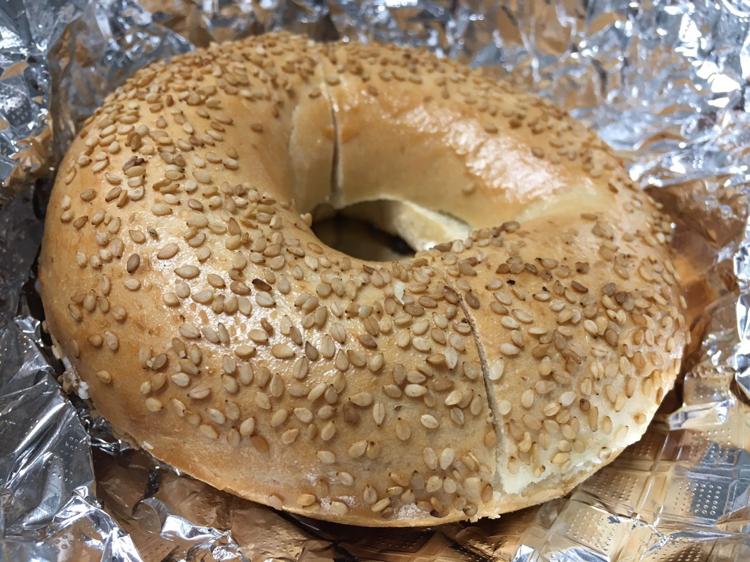 All Around Bagel is located at 680 White Horse Pike in Absecon. Call 609-377-5160 for more.
Stop two:
Bagel Gourmet, Galloway — Bagel Gourmet has two locations within Galloway Township. We stopped in to the New York Road location. The bagels here are simply divine — doughy, but not overly so, chewy with a subtle touch of sweetness that balances out the earthy flavor of the toasted sesame seeds. This bagel was a home run. For those looking for more than just simplicity, they offer a large assortment of bagel flavors (we counted at least 19 varieties just with a quick glance), as well and sandwiches, snacks and more.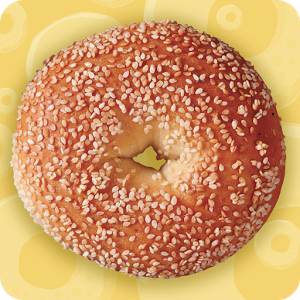 Bagel Gourmet is located at 162 S. New York Road in Galloway. Call 609-748-1600 for more info.
Stop three:
Hot Bagels and More, Somers Point — Hot Bagels and More has a bunch of locations throughout South Jersey, and once you have stopped in for a bite it's easy to see why. The bagels are consistent and delicious. One notable thing is that, unlike just about every bagel shop we have ever been to, Hot Bagels and More actually coats both sides of its bagels with sesame seeds. That may not sound like the most ground-breaking concept, but when you think about it, it eliminates the unfortunate situation in which one side of your bagel tastes much better than the other. Why all bagel shops don't do this is a pure mystery.
Hot Bagels and More is located at 609 New Road in Somers Point. Go to HotBagelsAnd More.com for more info.
DJ Havana Brown closes out post-Thanksgiving partying at The Pool
DJ Havana Brown rounds out a weekend of post-Thanksgiving partying at The Pool After Dark on Saturday night.