Atlantic City is about to enter one of its most exciting summer seasons ever. New restaurants, entertainment destinations and two massive casinos are about to open up, bringing fresh energy — and a lot more stuff to do — to South Jersey.
Here's what's coming this season to Atlantic County.
A long time ago, I attended a seminar in which Peter Griffin, the late mathematician and aut…
RESTAURANTS
1. MADE: One of the first shops to open as part of the Tennessee Avenue Renaissance Project, MADE specializes in all things chocolate. The brainchild of chef duo Deb and Mark Pellegrino, this spot offers made-from-scratch chocolate (or "bean to bar" as they call it) treats, as well as chocolate-based cocktails in a fun, trendy space. Located at 121 S. Tennessee Ave. in Atlantic City. Go to MadeACChocolate.com.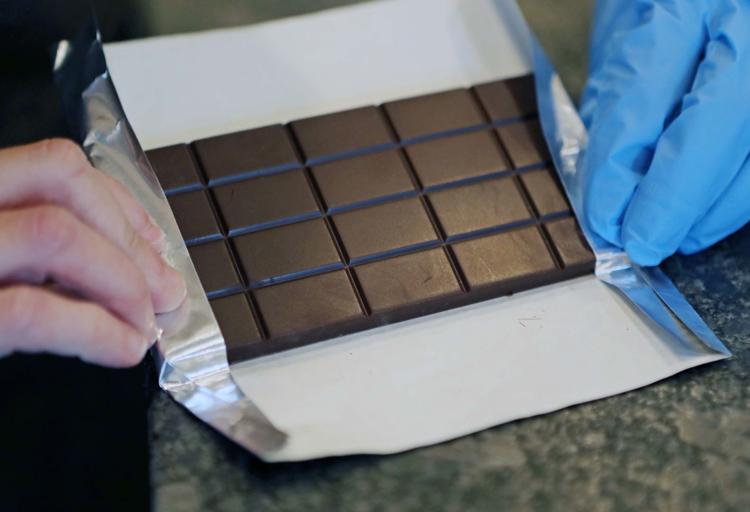 2. Hayday Coffee: Another spot on Tennessee Avenue that is soon to open its doors is Hayday. Started by a trio of local friends Evan Sanchez, Loryn Simonsen and Zenith Shah, it when it opens will be the only independantly owned coffee shop in Atlantic City. The coffee served at Hayday will be roasted right here in the Garden State from beans sourced throughout the Americas. Located at 131 S. Tennessee Ave., Atlantic City. Go to HaydayCoffee.com.
3. Tennessee Avenue Beer Hall: The crown jewel of the Tennessee Avenue Renaissance Project, Tennessee Avenue Beer Hall will be stocked with over 100 craft brews — hand selected by Press of Atlantic City Director of Entertainment Publications and Fat Boy Munch Club member Scott Cronick. Chef Charles Soreth's menu will showcase pub grub and comfort foods — but with flavors and recipes most bars dare only dream of. Their hot dogs alone are sure to bring the crowds. Look for them to open sometime in July.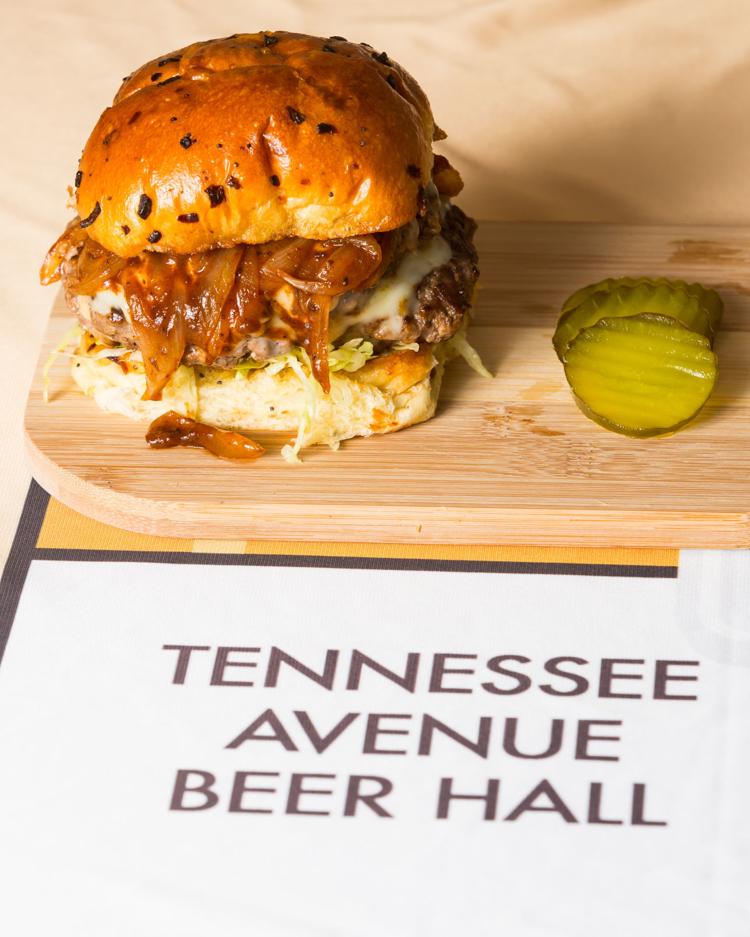 Located at 133 S. Tennessee Ave., Atlantic City. Go to TennesseeAvenueBeerHall.com.
4. Gordon Ramsay Steak at Harrah's: One of the most famous chefs in the world, Gordon Ramsay will bring his steakhouse concept Gordon Ramsay Steak to Harrah's Resort. The new restaurant is Ramsay's second outing in Atlantic City, the first being Gordon Ramsay Pub & Grill at Caesars Atlantic City. Gordon Ramsay Steak will replace Harrah's former steakhouse (simply known as The Steakhouse) and is scheduled for a soft opening this weekend. The spot will serve everything from dry-aged steaks to seafood, and will be the second Gordon Ramsay Steak location, the other located in Las Vegas. Harrah's is located at 777 Harrah's Blvd. in Atlantic City. Go to Caesars.com.
Ocean City-native Andrew Hink has penned a musical that every South Jersey year-rounder can …
5. The Chelsea, Part 1: Last July Tropicana purchased The Chelsea and has been working for the better part of a year to improve the space and offer more non-gaming options for guests. In addition to the skybridge connecting it to Tropicana that opens this weekend, this summer it will unveil a new restaurant concept, Chelsea Five Gastropub. The new restaurant will offer seafood steak and a variety of pastas and boast panoramic ocean views along with an adjacent outdoor terrace and lounge. The Chelsea is located at 111 S. Chelsea Ave. in Atlantic City. Go to Tropicana.net for more.
6. Jessie's of Linwood: Located in a building that dates back to 1901 sits a brand-new ice cream parlor/coffee shop/bakery concept. The fully transformed and renovated space is Jessie's of Linwood, the brainchild of owner Jessica Schmidt, which is set to open its doors this weekend. Dessert aficionados will be pleased to find the legendary Bassett's ice cream being served, along with fresh baked cookies and coffee from La Columbe. Jessie's of Linwood is located at 136 W. Poplar Ave. in Linwood. Go to Facebook.com for more.
7. Choice Bar & Grill: What's in a name? Well, in this case a lot apparently, as Choice Bar & Grill offers patrons four different types of cuisine to make their choice from — American, Italian, Mexican and Japanese. This Atlantic City bar/restaurant just opened their doors recently and the positive buzz is spreading fast. Choice Bar and Grill is located at 470 N. Albany Ave. in Atlantic City. Go to Facebook.com for more info.
8. The Pickwickian Tavern & Smokery: Carnivores take note — The Pickwickian Tavern and Smokery needs to be on your "must-do" list for the summer of 2018. This newly opened restaurant prides itself on using nothing but the best hand-picked meats for its many barbecue dishes, all of which are smoked on sight. Their burgers are not to be missed either and use only the finest grass-fed beef available. The Pickwickian Tavern & Smokery is located at Route 40 and Cedar Avenue in Richland. Go to Pickwickian.net.
9. Mannino's Cannoli Express: Originally started as a food truck, Mannino's Cannoli quickly gained a cult following at and noon this Saturday, May 26,  they officially open their first brick and mortar location in Hammonton. Along with a wide variety of cannoli flavors (fittingly for a Hammonton store, a blueberry one is on the menu) Mannino's offers pastries, gelato and other sweet treats. Located at 220 Bellvue Ave. in Hammonton. Go to Facebook.com for more info.
LOCATIONS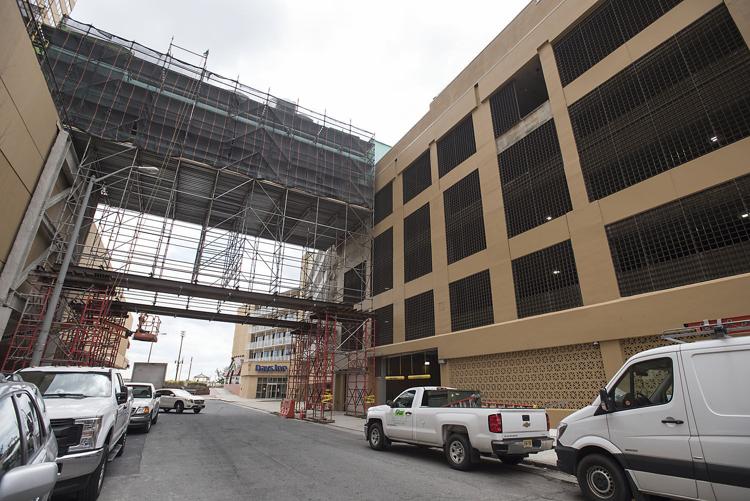 10. The Chelsea, Part 2: Ever since Tropicana acquired the Chelsea Hotel, there was the promise of a connecting walkway in between the two properties. By Thursday, May 24, that connector will be completed, creating ease of access from the hotel feel of the Chelsea to the resort luxuries of Tropicana. Along with the connector, Chelsea Tower celebrates the grand opening of its newly renovated South Tower suites on Thursday. Chelsea Tower will further feature dining options including Chelsea Five Gastro Pub, Whiskey Five Bar and Cabana Five Bar & Pool Deck, along with the already-open Glichrist location. Chelsea Five will offer locally sourced seafood with handcrafted cocktails in a setting that has panoramic ocean views. The drink menu itself will have over 50 whiskeys, so there will be plenty for guests to choose from. Located at 111 S. Chelsea Ave., Atlantic City. Go to Tropicana.net.
11. Congo Falls Miniature Golf:
The very popular Congo Falls Miniature Golf franchise, which has properties on the Ocean City Boardwalk, will open a new location in Margate. The two-story mini golf course will feature a cave, waterfalls, ponds, rope bridges and more and is set to open this summer. Located at 9312 Ventnor Ave., Margate City. Find Congo Falls on Facebook for information.
12. Ocean City Boardwalk: Ocean City has completed the final phase of its Boardwalk reconstruction program, replacing the boards between 10th and 12th streets. This renovation has been a work in progress for five years, and now the new decking is ready for another season of enduring flip flops, ice cream drips and abandoned French fries. Go to OCNJ.us for information.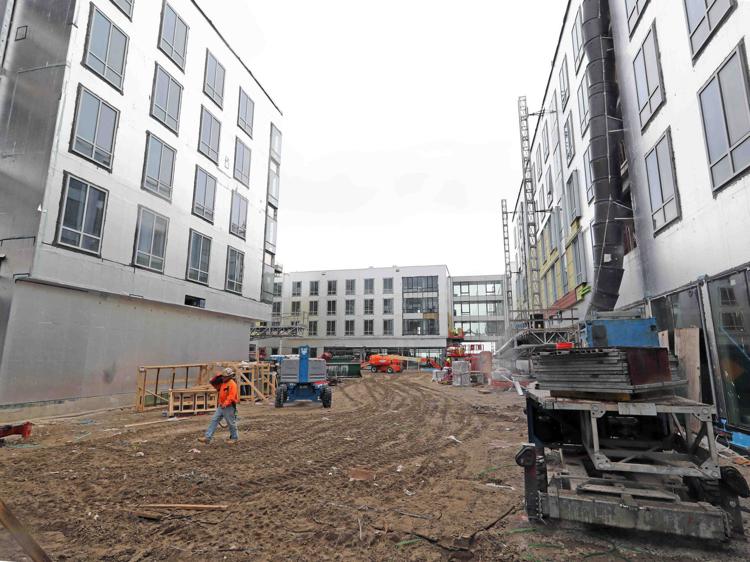 13. A.C. Stockton Gateway Project: The $220 million Atlantic City Stockton Gateway Project is right on track to meet its opening date, before the fall 2018 semester for Stockton students. The 200,00 square-foot beachfront building, once complete, will house 533 students, include a three-floor academic building, 14 classrooms and computer labs. As far as recreational amenities go, the Gateway will have 15,000 square feet of retail space along the Boardwalk, a fitness center, a coffee shop, restaurant and café with outdoor seating, along with a six-story South Jersey Gas office. Located at the intersection of Atlantic, Albany and Pacific avenues in Atlantic City. Go to Stockton.edu.
14. A.C. Boardwalk: Earlier this month, construction on the A.C. boardwalk was completed beyond Ocean Resort Casino, meaning there is now continuous boards from Ventnor to the Flagship Resort. This project has completed the portion of the boardwalk funded by the Army Corps, but funding is still coming in. Projects including more boardwalk ramps, lighting and benches and a bike and pedestrian path to Gardner's Basin could be on the horizon for the A.C. boardwalk.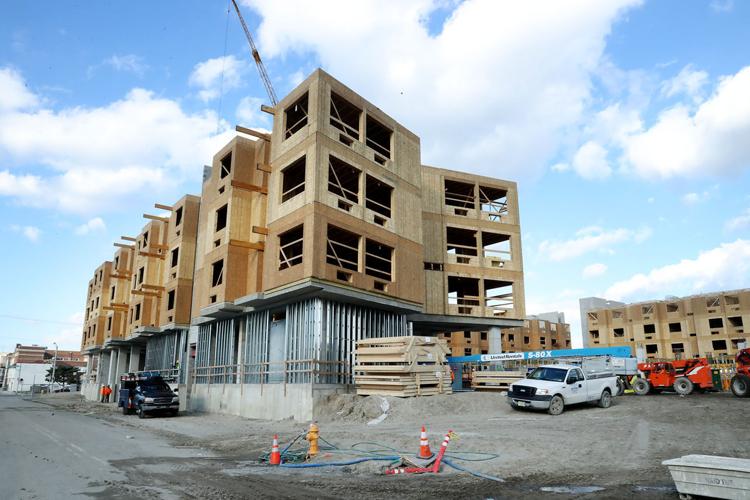 15. Boraie Apartments: Though there is no official completion date yet, the Boraie Development apartment complex has a rough goal to open this summer. Once the $81 million project called The Beach at South Inlet is finished, it will bring 250 luxury apartments to the city near South New Jersey Avenue. Go to Boraie.com for more.
CASINOS
16. Ocean Resort Casino: After years of rumored openings and covert construction, the former Revel will finally open on June 28 as Ocean Resort Casino. Here's a breakdown of what we know will be featured at the new resort. Located at 500 Boardwalk, Atlantic City. Go to TheOceanAC.com.
Nightclubs: The two confirmed nightclubs are HQ Dance Nightclub, which will feature an outdoor pool, and Ivan Kane's Royal Jelly Burlesque Nightclub.
Entertainment: Ovation Hall will open for performances that range from popular bands to symphonies to comedy shows. The resort will also boast a 138,000 square-foot redesigned casino floor, five swimming pools, a fitness center and the world's largest Topgolf Swing Suite with 11 bays, a virtual putting green and interactive games.
Dining: Mark Wahlberg will have a big presence at the resort, opening a Wahlburgers location and a bar called Entourage. Other dining ventures include Sky Café, American Cut, which features a massive wine list and classic steakhouse specialties, Dolce Mare, a modern Italian restaurant, and a concept called Villain & Saint. Casual eateries include Cereal Town, which will serve cereal from all over the world, Café 500, Harper's and Zhen Bang Noodles.
Others: A family-friendly candy store and Exhale Spa are also set to open in Ocean Resort, while the 1,399 new hotel rooms will be available for a stay as short as one night — no two-night minimum here.
17. Hard Rock Hotel & Casino Atlantic City: Another highly anticipated new casino opening on June 28 is Hard Rock Hotel & Casino, occupying the former Trump Taj Mahal. The Hard Rock has already announced over 300 shows, including megastar headliners like Carrie Underwood, Pitbull, Maroon 5 and Amy Schumer. Here's more about the resort that's already shaking up the A.C. concert scene. Located at 1000 Boardwalk, Atlantic City. Go to HardRockHotelAtlanticCity.com.
Entertainment: True to brand, Hard Rock has upped the ante when it comes to A.C. entertainment. The Etess Arena will have the capacity to seat 7,000 people, and the Hard Rock will have another theater able to seat 1,500 people. Performers like Florida Georgia Line, Frankie Valli and Tony Keith have already been announced for the summer season. Another unique feature of the Hard Rock is its booking of Broadway tours, with "Million Dollar Quartet," "Rock of Ages" and "Kinky Boots" on the horizon. The Howie Mandel Comedy Club will also open at Hard Rock, adding another venue to the growing comedy scene in Atlantic City. Gaming-wise, Hard Rock will feature a 120,000 square-foot casino floor with 2,100 slots and 120 table games.
Dining: The resort has promised to open over 20 signature restaurants and bars. The classic Hard Rock Café will open again, boasting its massive collection of rock memorabilia. The iconic A.C. restaurant White House Sub Shop will open a branch in the Hard Rock, as well as upscale Italian restaurant Il Mulino and the high-end Japanese concept Kuro. Other rumored dining spots include Sigano's Food Court, Council Oak Fish, Scores and Robert's Steakhouse.
Others: Hard Rock will have 2,000 guest rooms with views of the ocean, Boardwalk and Steel Pier available to over-nighters. Local jewelry chain Bernie Robbins Jewelers is also set to open a luxury location in the resort on the casino floor.
DJ Camilo hosts Friday's part at The Pool
DJ Camilo performed a DJ set at The Pool After Dark on Friday.
Photo: Tom Briglia/PhotoGraphics