Even though she's only 25 years old, singer Haley Reinhart has a thing for the 1940s.
"The '40s and beyond," she adds. "Through the '70s, really. I've always admired everything about that style and that moxie in music and film, as well. It was such a cool time and space."
Reinhart, who considers her musical style a "blend" of soul, rock 'n' rol
l, funk and jazz, will perform with Dave Damiani and the No Vacancy Orchestra in a show with the lengthy title: "A tribute to the ladies of soul & the 5th anniversary of the death of Amy Winehouse" at Dante Hall 8 p.m. Friday and Saturday, July 22 and 23. It is part of the "Five at the 5" series that runs through July.
Reinhart, who grew up in Chicago, was raised by musician parents who've had their own group — Midnight — for 40 years.
"I'll credit them (parents) as much as possible … it's been really great to have them as my guides and my teachers," Reinhart says. "They are my biggest influences … they've showed me everything from jazz and blues to rock and classical even. I feel lucky."
Even though she's been singing since the young age of 7 — "it's pretty cool because my parents always brought me up onstage at an early age, now when I go home I get to pull them up" — Reinhart became known to the public after placing third in Season 10 of "American Idol," which she called "an incredible platform."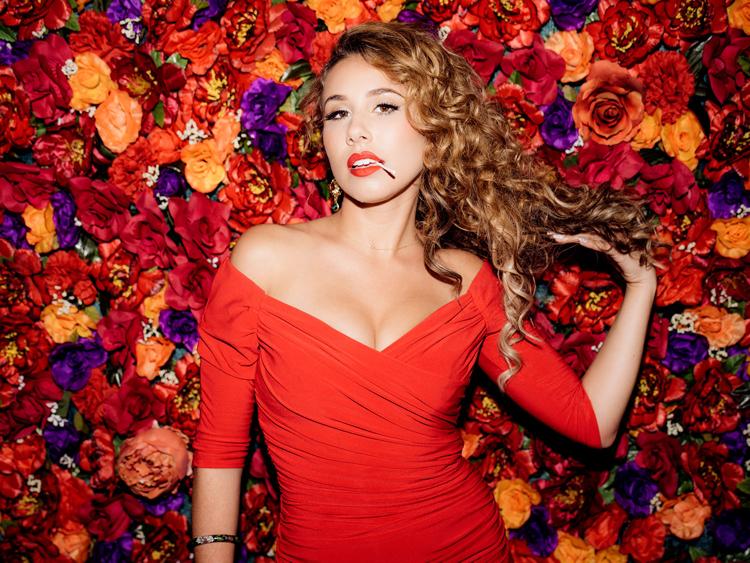 "It ('Idol') was all such a great lesson, and I carry so much of that with me today," Reinhart states. "The goal of the show is to show artists what they're capable of and let them soar. If they have enough determination and passion they can be all that they want to be artistically. I've been able to establish myself as my own artist and will always respect what the show has done for me."
Since "Idol," Reinhart has released two albums — "Listen Up!" in 2012 and "Better" released in April — as well as voiced the character of Bill Murphy in the Netfilx series "F is for Family." Additionally, she has worked with Postmodern Jukebox, an uber-cool group that puts a retro spin on modern classics.
"They (Postmodern Jukebox) are quite the phenomenon," Reinhart says. "When they suggested I sing 'All About the Bass' (by Meghan Trainor), I could definitely feel turning it into something more vintage.
"(Working with Postmodern Jukebox) I get to have a balance and fusion of today and yesterday."
But it's Damiani who will bring Reinhart to A.C. to tribute the ladies of soul who, from Reinhart's perspective, include names such as "the Etta Jameses of the world, even Sharon Jones and Aretha (Franklin) ... and in the jazz world, Ella (Fitzgerald), Billie (Holiday) and Sarah Vaughan."
"I'm excited to do a few songs from those amazing voices."
However, it's the music of Amy Winehouse that may take center stage at this show, particularly on July 23, the fifth anniversary of the singer's death at the age of 27 from alcohol poisoning.
"I'm definitely a great fan of hers and I feel so connected to her in so many ways," Reinhart claims. "As soon as I heard her (voice) I said this is where it's at. It's the sound that I want to dive into with the horns and the soul. It's present. It was amazing to watch her journey and such a shame she was taken so soon."
Reinhart admits she's excited to come to Atlantic City with Damiani and the No Vacancy Orchestra.
"They're a great group of guys who are keeping the olden days alive. I have so much respect for them," she says. "I'm happy to head to Atlantic City with them. It should be a really cool event."
'FIVE AT THE 5':
A TRIBUTE TO THE LADIES OF SOUL
& THE 5th ANNIVERSARY OF THE
DEATH OF AMY WINEHOUSE,
FEATURING HALEY REINHART
WHEN: 8 p.m. Friday and Saturday, July 22 and 23
WHERE: Dante Hall Theater, 14 N. Mississippi Ave., Atlantic City
HOW MUCH: Tickets, priced at $25, are available at Stockton.edu
MORE INFO: Stockton.edu; HaleyReinhart.com; DaveDamiani.com