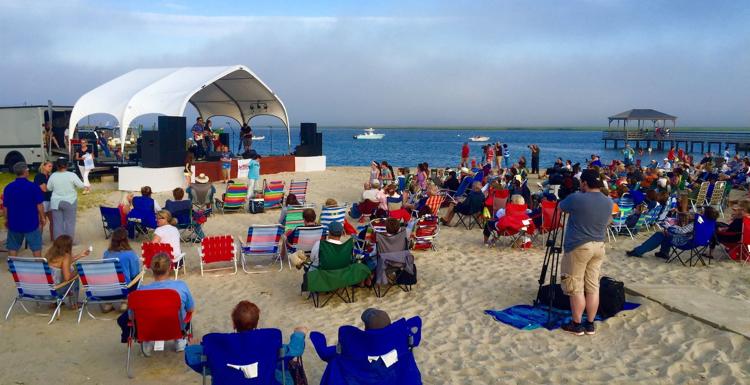 Somers Point continues its popular summer beach concert series. And they're free. You're not gonna get a better deal than that.
The beach concerts take place at William Morrow Beach on Bay Avenue between Higbee and New Jersey avenues at 7 p.m. Free. TonyMart.com
June 21: Jehtro Tull's Martin Barre: Founding lead guitarist; celebrating Tull's 50th anniversary
June 28: Victor Wainwright and the Train: Southern hospitality meets Boogie Woogie meets rock 'n' roll
July 4: (See Fourth of July events)
July 5: Tribute to the Eagles: Hawkins Road Allstars with special guest: Dan Burke, "Big Bob" Ernano, Rosie O'Reilly, Heather "Lil' Mama" Hardy
July 12: Joe Louis Walker and the Deck Band
July 19: "Jumpin' Johnny" Sansone and Dana Fuchs
July 26: Will Power
Aug. 2: Grammy Award-winning Phantom Blues Band
Aug. 9: The Jeremiah Hunter Band: Jersey Shore party dance classics; composed of original members of the Soul Survivors and Full House
Aug. 16: Bonerama: Funky, brassy rock with a new Led Zeppelin tribute and New Orleans classics
Aug. 23: Dane Anthony Band: Motown, dance and rock classics
Aug. 30: Beginnings: World-class tribute to Chicago
Sept. 1: Labor Day Weekend Holiday Show will feature three-time Grammy winner Tom Hambridge.
Sept. 6: CJ Chenier & The Red Hot Louisiana Band