"There are only so many hours in the day."
We have all heard this statement, most often used as an excuse for why someone couldn't get something done. And ultimately it's true. Most of us find it hard enough to balance work with family and social responsibilities and end up with little time left for anything else. To the majority of the people out there running in the rat race, time is most definitely not on our side.
But within the rows of faces we see each day, there are those who manage to rise above it all, those who — despite work and a variety of obligations — always somehow find the time to do a little extra. Whether that means volunteering at a homeless shelter, mentoring youths, fighting to protect our environment or advocating for the disabled, these folks balance all of life's obstacles and still give back to the communities in which they live. They are rock stars inside and outside the office.
2019 Atlantic City Weekly's Top 40 Under 40
And while some might suggest that this sort of ability to conquer it all can only come with age, we profoundly disagree. Because the folks that we are referring to are still young themselves.
We're talking about Atlantic City Weekly's Top 40 Under 40 of course! These annual awards are given to men and women who have not yet reached middle age, yet somehow have managed to make their presence known in a variety of positive ways. From teachers and business owners to casino workers and all points between, these folks stand out in ways that set them above the rest. The recipients of the Top 40 Under 40, thoughtfully selected by the staff of A.C. Weekly and the Atlantic City Junior Chamber of Commerce, will be honored 8 p.m. this Friday, March 22, in grand style at an awards ceremony at Premier at Borgata Hotel Casino & Spa.
And without further ado, here they are.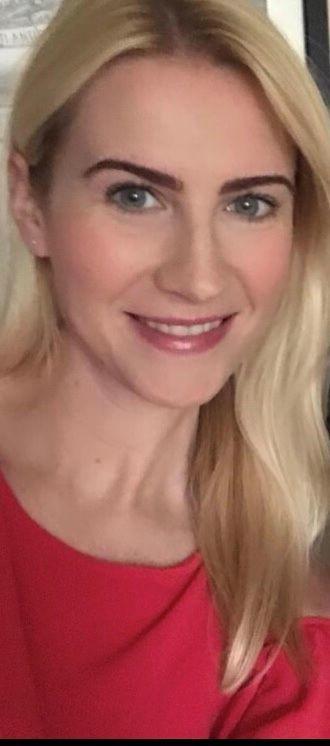 Kristin Hurley Baker, 36
Realtor, RE/MAX
Kristin Hurley Baker is a realtor at RE/MAX Platinum Properties in Ventnor. Before becoming a real estate agent, she worked for MEET AC as an event specialist/registrar and for WIN Promotions Models. Baker was raised in a family with a long-standing commitment to charitable fundraising and giving. She is a founding chairperson of the Hurley in the Morning Charity and, for the past 12 years, has contributed to the great success of its annual golf tournament and charity dinner. Baker is very proud of the efforts of her family and others involved in raising hundreds of thousands of dollars for over 100 local not-for-profit charities in South Jersey. Baker's priorities in life are as wife to her husband Jonathan (Top 40 Under 40 '06) and mother to their 11-year-old son Noah. She has enjoyed working alongside Jon in his fine art career and as a philanthropist. Kristin considers them a team that is stronger together. Keeping in the family tradition, Baker is confident that her son Noah's own creative genius and charitable efforts will one day make him the youngest member of the Top 40 Under 40 club!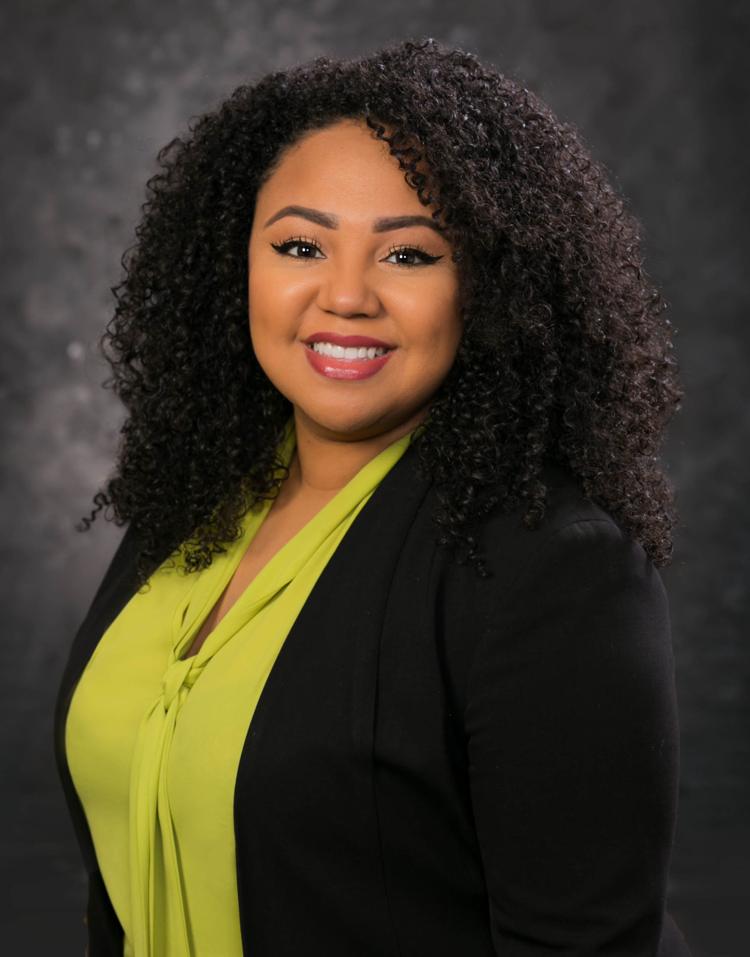 Felicia Banks, 33
Communications Manager, AtlantiCare
Felicia Banks is in her 11th year of service at AtlantiCare, one of the region's largest and most community-focused organizations. She is a Lean Six Sigma Greenbelt, and her professional experience includes healthcare recruiting and human resources management. In 2017 she became the manager of internal communications, overseeing messages to nearly 6,000 employees. She also serves as anchor for a monthly news format show for internal communications and has hosted a series of half-hour Facebook chats in which she interviewed physicians and fielded viewer comments and questions live. In her personal time, Felicia serves on the Board of Trustees for The Social Conscience Project, a nonprofit organization providing donations and programming for disadvantaged groups. She also serves as a member of the Board of Trustees for AtlantiCare Mission Healthcare, which is a federally qualified healthcare organization that provides medical and related social services to the homeless and under-served populations in Atlantic City and Galloway. Currently she is co-chair of the interfaith employee resources group, PATHS. Through her involvement with PATHS, she volunteered through Home Cook Heroes, which provides meals for families of organ transplant recipients and created "Sacred Space," an internal initiative providing dedicated quiet space for employees to recharge and practice mindfulness. Felicia holds a bachelor's degree from New Mexico University and is currently pursuing a Master's in business administration at Stockton University. She is married to Christopher Banks, with whom she has a wonderful son Preston, 7.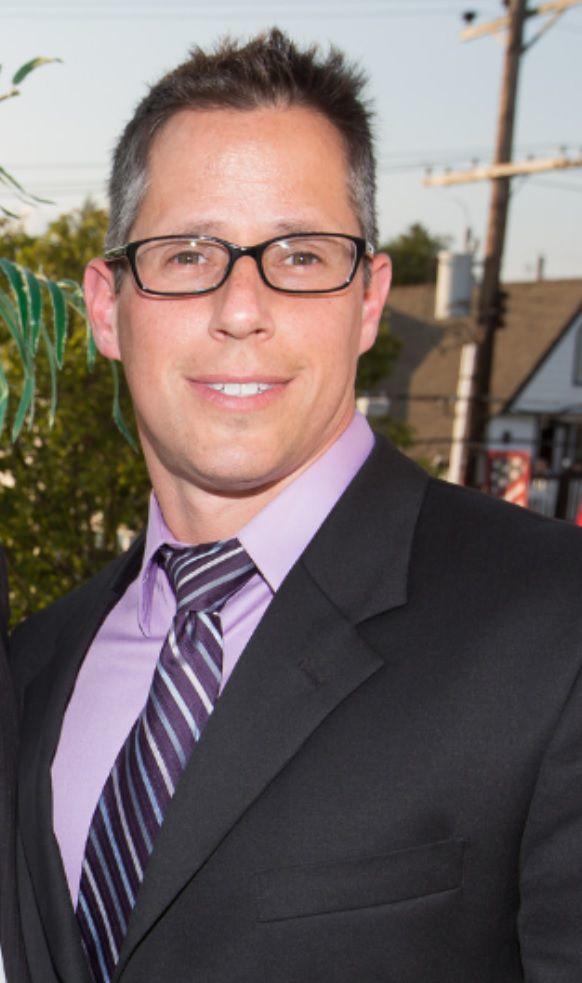 Dr. David Bauer, 39
CARE Center of South Jersey
Dr. David Bauer is the head chiropractic physician and co-owner of the CARE Center of South Jersey, A.C. After graduating from Ocean City High School, he continued his education at Elon College and then went on to earn his Doctorate of Chiropractic at Parker College of Chiropractic. Upon returning to New Jersey, he began his career at the CARE Center of South Jersey in Cherry Hill where he worked for five years. In 2009, Dr. Bauer and his business partner Dr. Steve Alberti decided to branch out and open another practice at the shore where he has been ever since. The change has been a great one both professionally and personally. He has had the good fortune to work with three of the hardest working co-workers and friends, Janell, Laude, and Ken who have been instrumental in the success of the practice. Dr. Bauer is a dedicated member of the Association of New Jersey Chiropractors, Community Health Care Partners, SoPro and the Atlantic City Junior Chamber of Commerce.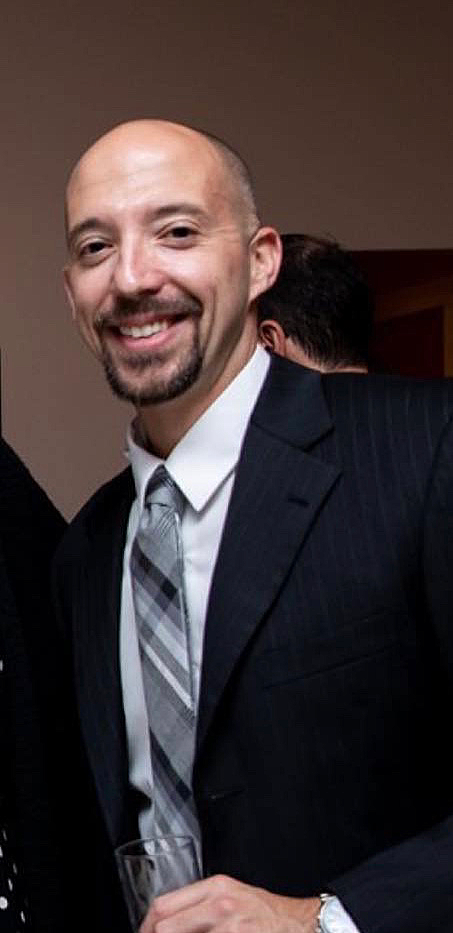 Joseph Berg, 35
Assistant Creator, Policemen's Benevolent Association Local 401
In 2016, Joe Berg assisted in the creation of Cape May County Policemen's Benevolent Association (PBA) Local 401, representing the investigative staff of a Cape May County law enforcement agency. Since then, Joe has served as both president and state delegate of the local. With the true nature of the PBA in his mind, Joe has utilized those positions to attempt to bridge any gaps between law enforcement and the community at large. Joe has organized two separate 5K races benefitting the NJSPBA Survivor and Welfare Fund and the Josh Vadell Foundation. He has established relationships between his union and local school districts, such as Dennis Township by annually supporting their Thanksgiving food drive and donating school supplies to students in need. He has also lead three successful "No Shave November" campaigns, supporting three separate Cape May County residents battling some form of cancer.
Along with his wife Johnna Berg, a previous Top 40 under 40 recipient, the two have held additional fundraisers in Atlantic County supporting locally based charitable organizations and causes affecting many southern New Jersey families. Joe and Johnna also own and operate Stay Sharp Salon in Linwood. A lifelong resident of Cape May County, Joe, since the age of 13, has believed deeply in community service, which was instilled by his father, a previous member of the Ocean View Volunteer Fire Company. Joe has two children, boys age five and two.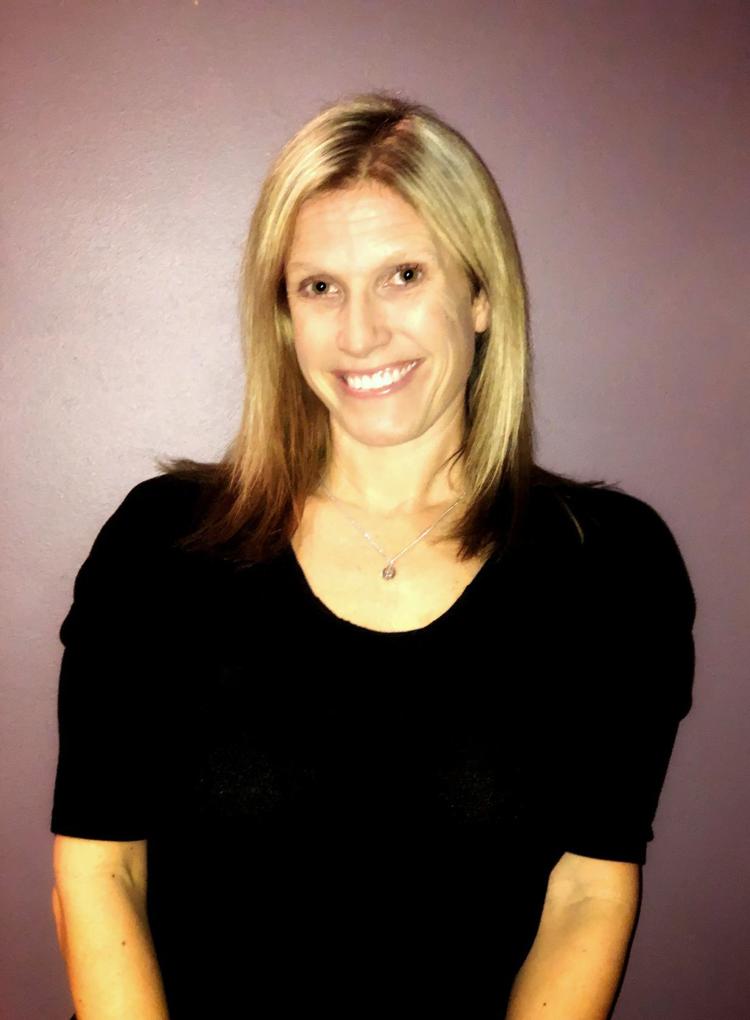 Jane Bertino, 38
Health and Physical Education teacher, E.H.T High School, and DJ, #DJCRAZYTRANE
Jane Bertino is a health and physical education teacher at Egg Harbor Township High School by day and a DJ and co-owner of #DJCRAZYTRANE by night. She grew up in Corbin City and now lives in Egg Harbor Township with her husband Eddie and her children, William, Lilliana and Luca. Jane is a volunteer coach for her girls 3rd and 4th grade basketball team, The Magical Unicorns, a den leader with Cub Scout Pack 94, and an assistant popcorn kernel for Boy Scout Troop 55. At the high school, she worked with EHTPD and Behavioral Crossroads Recovery to implement an anti-opioid program called Not Even Once. Jane and her #DJCRAZYTRANE partner Tracy have helped support several charities in the past two years including CHOP Miracle Treat Day, Shirley Mae, Our Children Making Change and The Tyler Wechsler Foundation. Jane attributes her passion for helping others to her dear friend Beth Hartman who worked relentlessly to bring the Relay for Life to EHT High School, before passing away in 2007. Beth encouraged all who loved her to carry on her legacy of giving back, living strong and above all to "live well, laugh often and love much."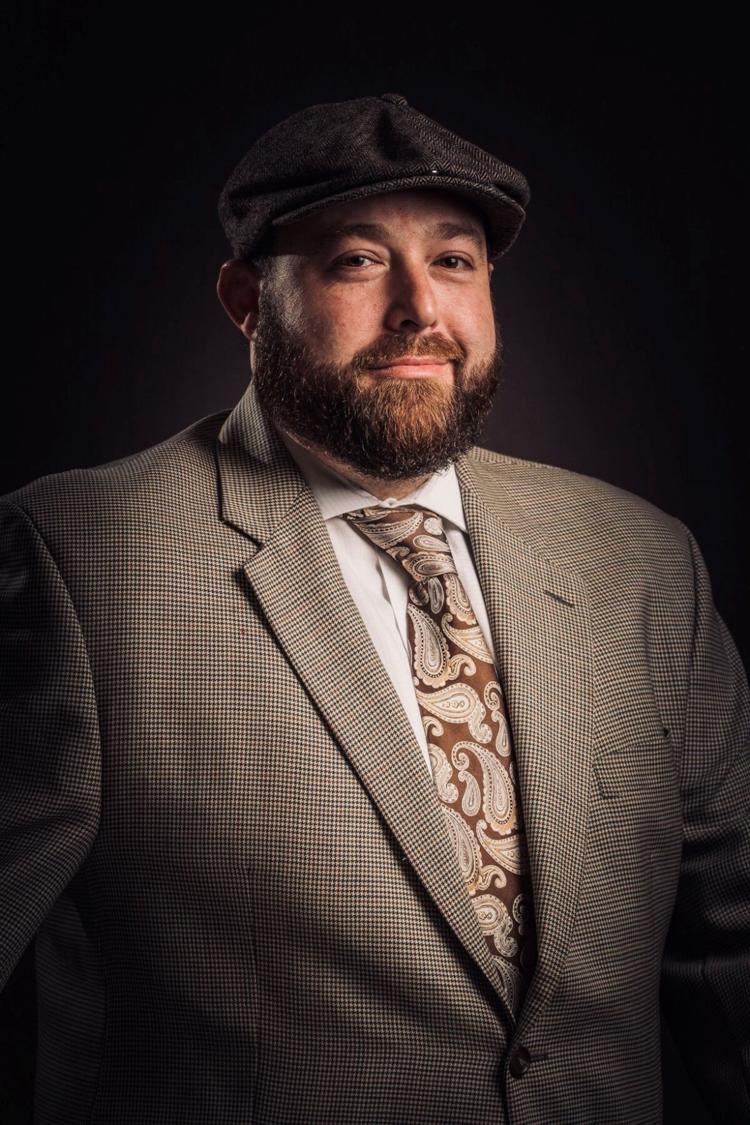 Michael Boney, 37
Chief Engineer, Ocean Resort Casino
Michael Boney, a lifetime native of South Jersey and alumnus of Clemson University, is the chief engineer for Ocean Resort Casino at the Inlet District Energy Center in Atlantic City. He also serves as an instructor for the International Union of Operating Engineers Local 68 training center empowering and educating aspiring stationary engineers. Michael's active involvement in community service started in 2017 during the Young Professionals Sleepout for Covenant House in Newark. Michael and Team A.C. raised $30,000 in two months for Covenant House. He is also a member of the Atlantic City Beard and Mustache Club, a local organization that uses the shared love of facial hair to raise money for local charities and non-profit organizations. Michael also shares his time with the Oceanside Family Success Center, Hamilton Township Municipal Alliance, Habitat for Humanity, Spread the Love Foundation, and the Boy and Girls Club. During the holidays, Michael serves the community dressing as Santa Claus and providing the youth of Atlantic City an opportunity to spend time with the jolly man himself. Look for him on the Orange Loop!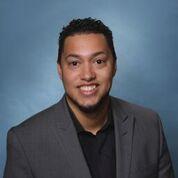 James Boyce, 39
Beverage Manager, Resort Casino Hotel
James Boyce is the beverage manager for Resorts Casino Hotel. Prior to his career in the casino industry, James was an active duty veteran in the United States Air Force and attended classes at Minot State University. His many accomplishments include becoming general manager of nightlife at Borgata Hotel Casino & Spa from 2010-2017 where he was responsible for the initial renovation of MIXX Nightclub and on the grand-opening team at Premier Nightclub in 2016. He joined Resorts in 2017 under the tutelage of Vice President of Food and Beverage Edward Batten. Through his nightlife experience, Boyce helped open the newly crafted DraftKings Sportsbook Bar and Lounge which has a premium VIP experience for sports enthusiasts. His motivation rests purely in his family, whose ideas for him give him his drive and persistence to achieve him complete his goals. Perseverance doesn't make you successful but without it you won't get anywhere.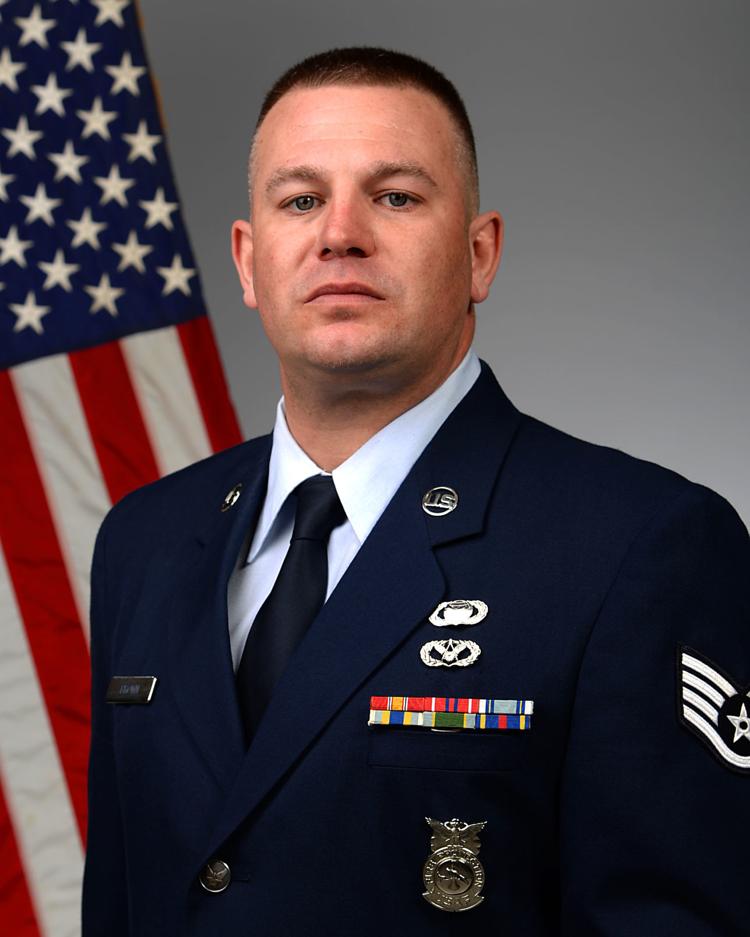 Shaner Brown, 37
Firefighter and United States Air National Guard
Shaner Brown is an Atlantic County native who proudly serves his community and country as a professional firefighter and a member of the United States Air National Guard. A Staff Sergeant and Broadcaster for the 177th Fighter Wing, Shaner shares the stories of the United States Air Force. His military career will take a new turn when he heads to Officer Candidate School, where upon completion, he'll serve as the head of Public Affairs for the 108th Refueling Wing. Shaner also works the 177th as a full-time firefighter for the State of New Jersey, a job that fills him with great pride as his grandfather served as a Navy Crash Captain at Lakehurst. As a firefighter, Shaner works with local volunteer fire departments to help educate their members on how to respond to an aircraft emergency, understanding the value for the companies to be able to work together efficiently and effectively as a team. He is also passionate about raising funds for the 46th Special Forces Co. Association's Wounded Warrior Program, which directly supports local veterans who sustained physical or mental injuries while on active duty on 9/11. When he's not working or volunteering, Shaner enjoys skiing, surfing, diving and fishing and has also organized multiple cleanups along different rivers and beaches to help maintain and preserve the areas. He lives in Egg Harbor Township with his wife Phaedra but still loves his original hometown Mays Landing.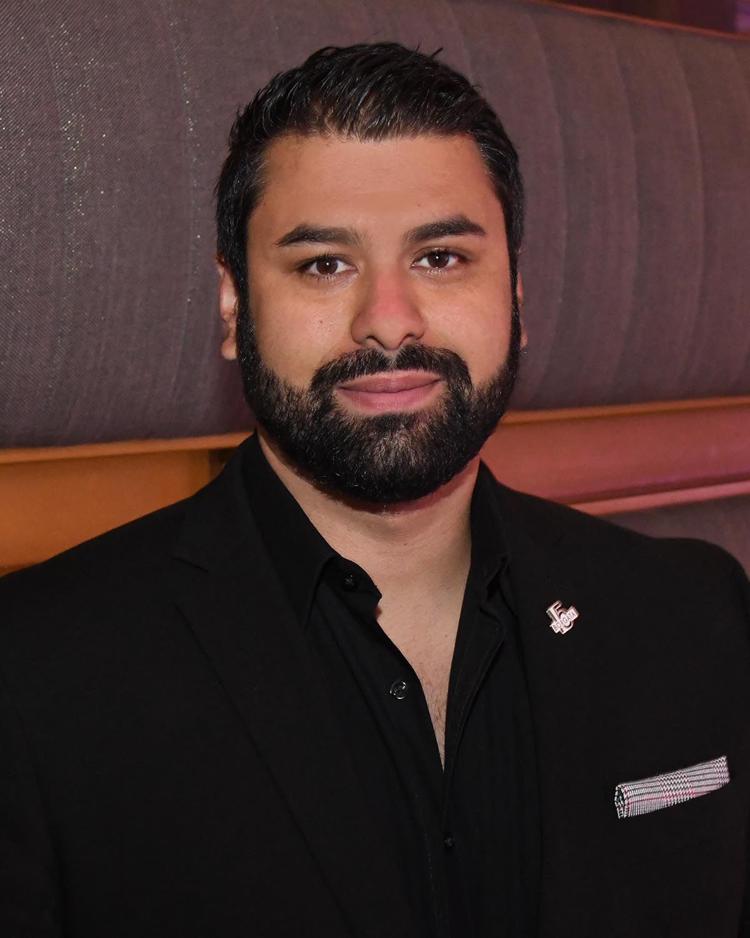 Augusto "Tito" Crousillat, 36
General Manager, Premier Nightclub
Miami-born and Lima, Peru-raised, Augusto "Tito" Crousillat is the general manager of Borgata's Premier Nightclub. He started his career at Borgata in 2008 as a service bartender and went on to work at various other nightclub establishments in the Atlantic City market. As nightlife beverage manager at Tropicana's Cuba Libre, he took ownership of the beverage program and introduced new concepts to the brand. He previously worked at Planet Hollywood and opened The House of Blues in 2005. During this time, Tito also served the Buena community as a preschool teacher, where he worked closely with many children who were in the foster care system. He returned to Borgata in 2016 as operations manager for Premier and a year later was promoted to general manager. The Egg Harbor Township resident is the proud father of K